Mike Cast & Character Guide
---
Community Rating: 0.00% (0) - No Community Ratings Submitted (Add Yours Below)
---
This post may contain affiliate links and spoilers. Please read our disclosure policy.
---
A reference guide for Hulu's "Mike," including character descriptions, names of actors, quotes from the series, and more.
Please Note: This content contains pertinent spoilers, descriptions are updated as new information is presented, images changed as better ones are captured, and this is not an exhaustive list of every cast member, guest star, or reoccurring role.
General Information
Notable Locations & Items
Tryon & Spofford Juvenile Detention Center (1.1): Two of the places Mike got locked up
Other Noteworthy Information
Undisputed Truth (1.1): The one-man show, held at the Majestic Theater in Enid, Indiana, on April 24th, 2017, where Mike is speaking to the audience
Mike's Siblings (1.1): We meet Denise in the series, but not Rodney
[ninja_tables id="69554″]
Mike Gerald Tyson (2017 Mike: Trevante Rhodes, 1974 Mike: Ethan Barrett, 1979 Mike: B.J. Minor, 2nd Grade Mike: Zaiden James)
Michael Gerald Tyson is a Brownsville, New York native who was bullied and a bit chubby growing up, and to make matters worse, he was labeled as retarded. With that, you can see his mother divest in him, leading to him skipping school and being raised by the streets until he found boxing, which gave him the means to make something out of himself.
Additional Information
Introduced In: Season 1/ Episode 1 "Thief"
Bio-Father (1.2): His dad was a pimp and a deacon
Quotes
I'm always looking for someone who's not there.
— Mike (1.2)
I don't know how to fight to lose, only to win.
— Mike (1.3)
Lorna Mae (Olunike Adeliyi)
Lorna is the mom of Mike Tyson, his sister Denise, and his brother Rodney, who was a nurse, a dietitian, and even a prison matron at one time. She also was in college for some time, intending to become a teacher. However, her taste in men made it so, despite her aptitude, she and her family were often in poverty – with part of the reason stemming from her taste in men.
Additional Information
Introduced In: Season 1/ Episode 1 "Thief"
Death (1.2): Died due to cancer
Quotes
Cus D'Amato (Harvey Keitel)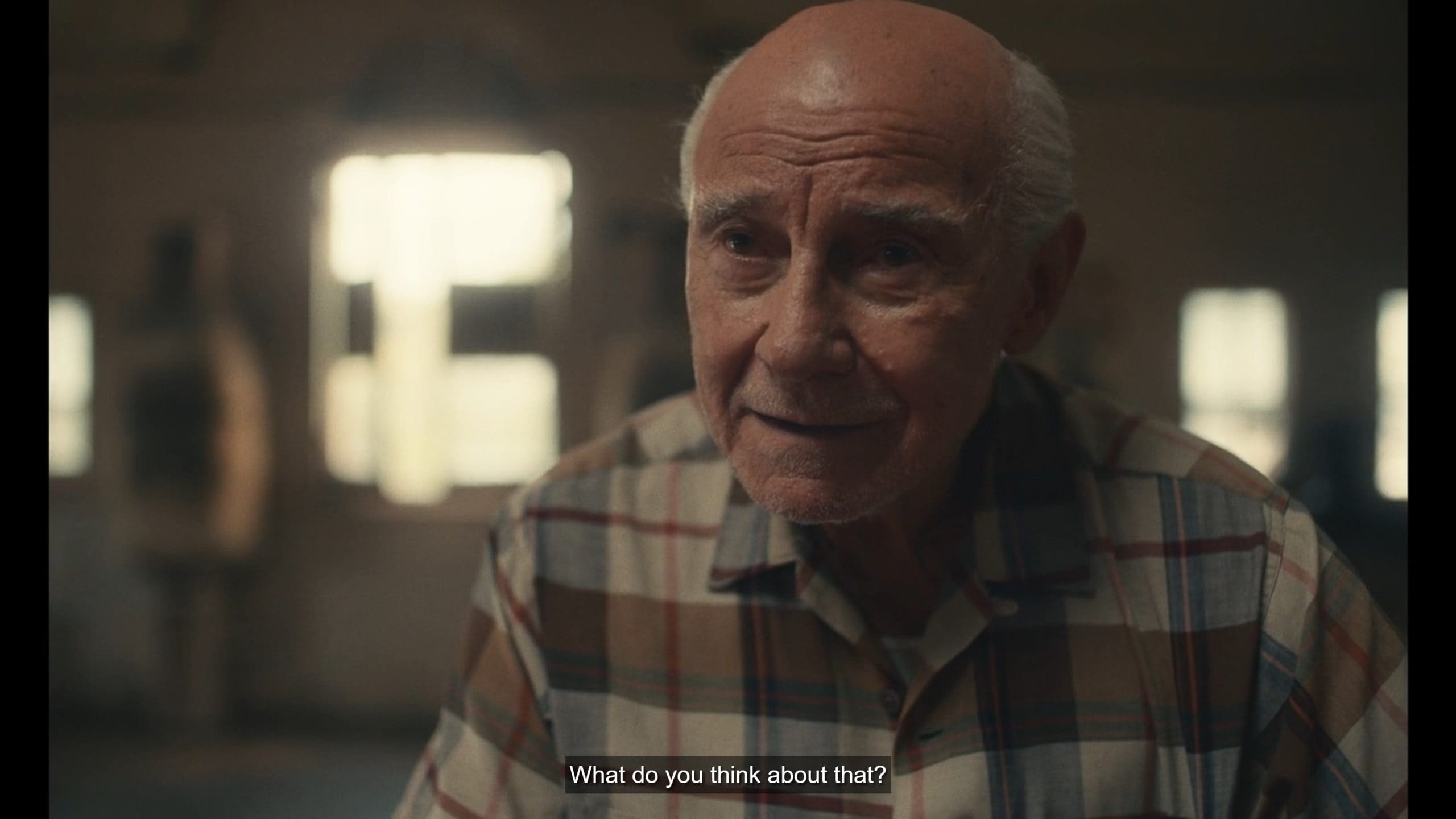 Cus is the man who not only trained Mike Tyson but acted as one of his first steady father figures. But, even outside of training Mike Tyson, Cus has trained two major champions and is a notable anti-Republican.
Additional Information
Introduced In: Season 1/ Episode 1 "Thief"
Background (1.2): Is a proud Italian
Quotes
Everyone thinks I'm finished. I'm not finished. I've been waiting.
— Cus (1.1)
I only succeed when you don't need me anymore.
— Cus (1.2)
Bobby Stewart (Michael Drayer)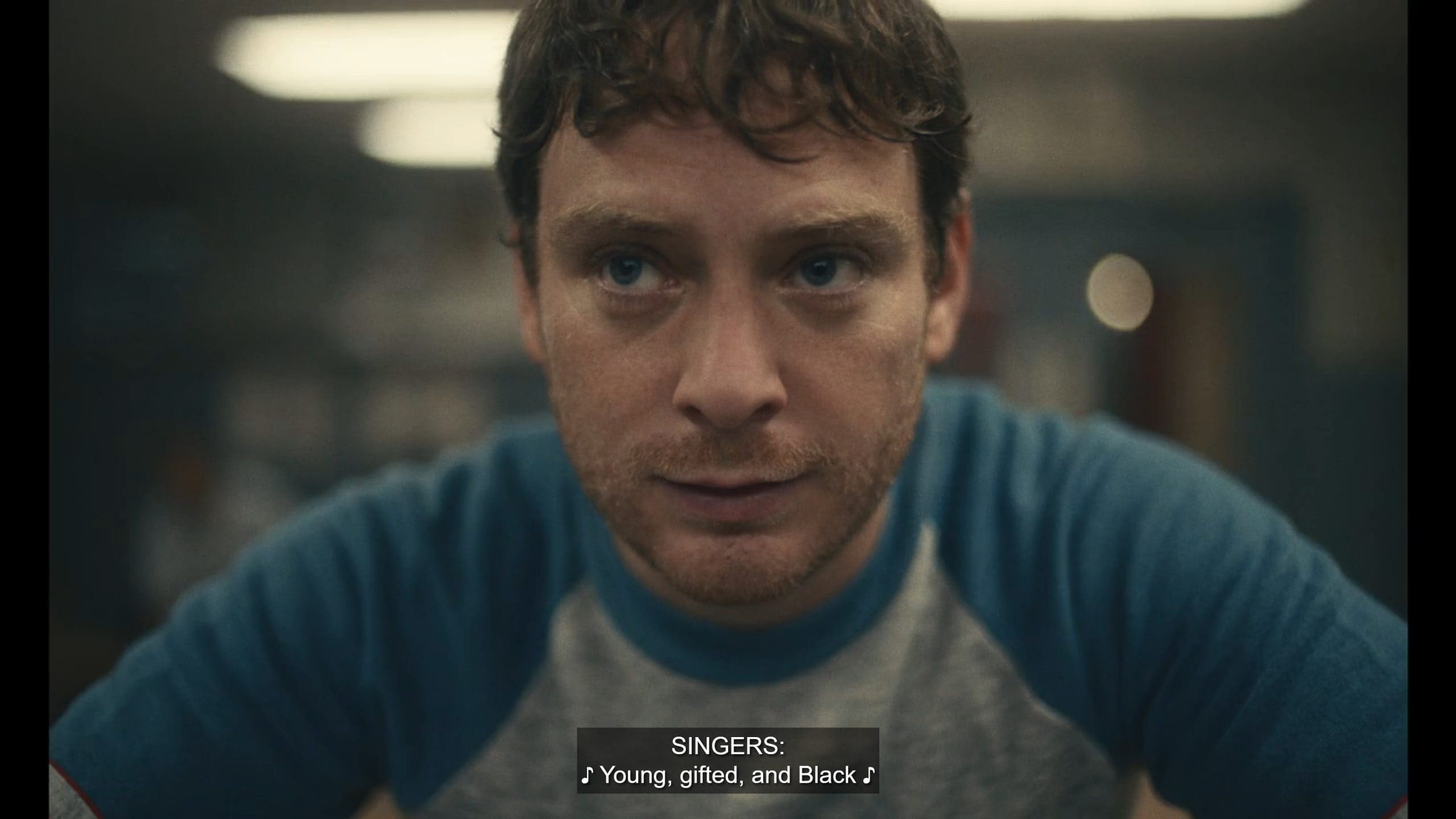 Bobby Stewart is the man who introduced Mike to boxing when Mike was sentenced to the Tryon Detention Center, and it is because of his boxing class that Mike got his education and started to straighten up.
Additional Information
Introduced In: Season 1/ Episode 1 "Thief"
Quotes
I'm doing this for you, not to you.
— Bobby (1.1)
Jimmy Jacobs (Tim True)
Jimmy Jacobs was Mike's money manager
Additional Information
Quotes
Bill Cayton (Kale Browne)
Bill assisted Cus in managing Mike's career when Cus was around and took over after Cus passed.
Additional Information
Quotes
Robin Givens (Laura Harrier)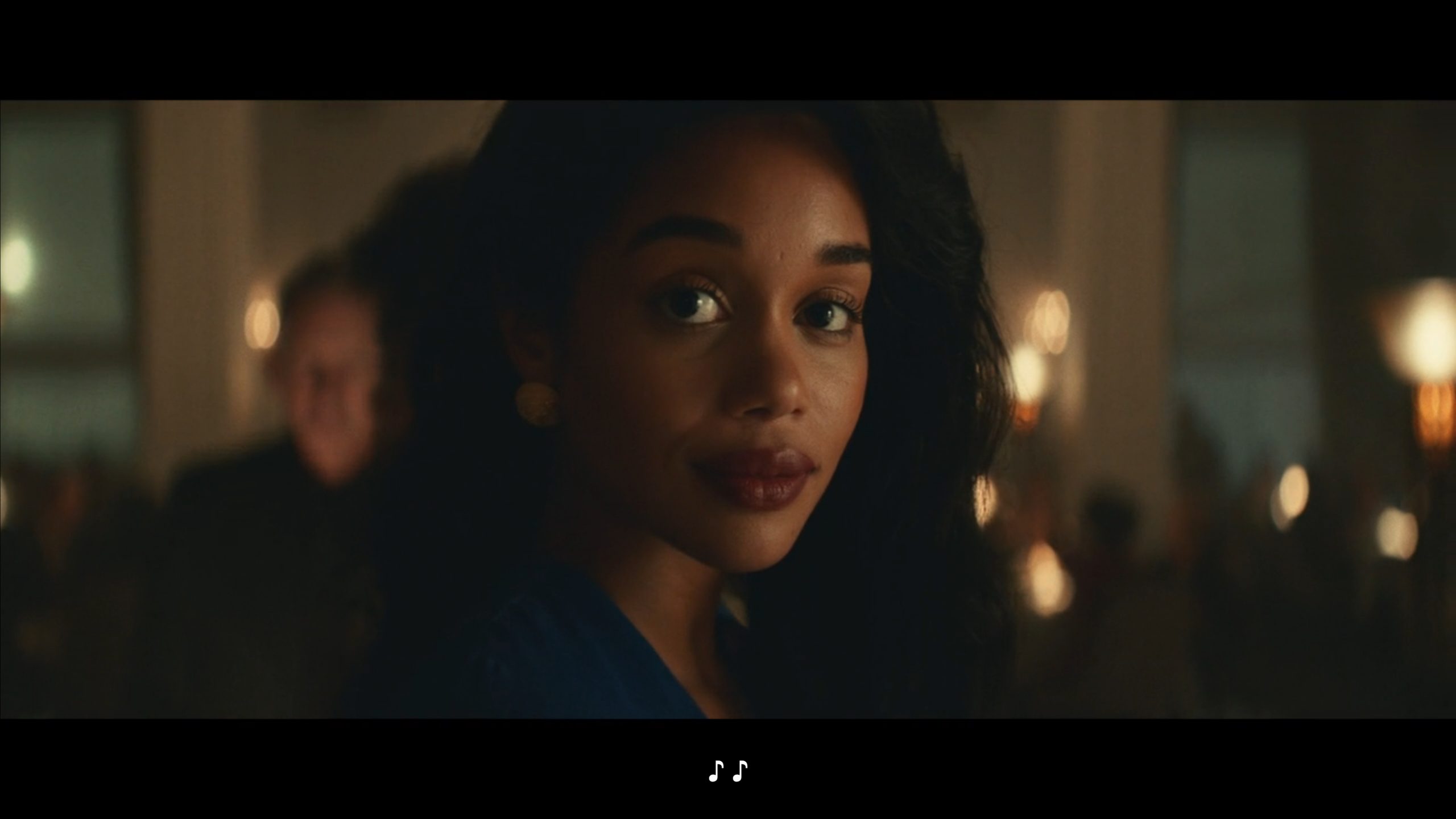 Robin was a notable actress, a college graduate, and someone who found protection through the pursuit of perfection. She was Mike's girlfriend, later wife, for a short time, and at one time, was almost the mother of Mike's child.
But, despite the positive things Robin tried to do, including getting Mike's mental health together, their relationship ended on a sour note.
Additional Information
Quotes
You're so desperate for someone to love you that you'll rewrite the story just so you feel love.
— Robin (1.3)
Ruth Givens (Leslie Silva)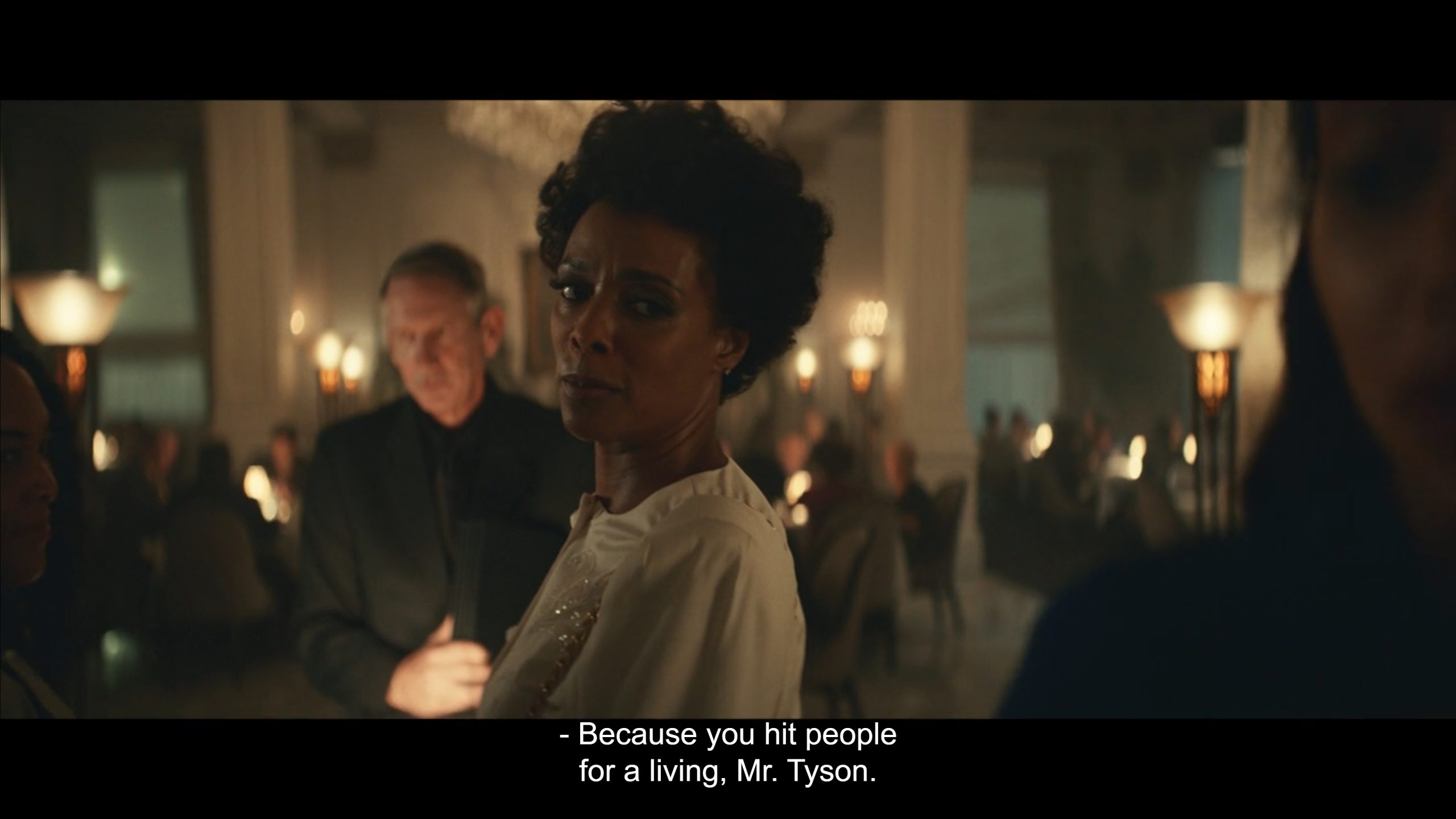 Ruth is Robin's mother who, throughout her relationship with Mike, was a shadow due to her distrust of Mike.
Additional Information
Quotes
Don King (Russell Hornsby)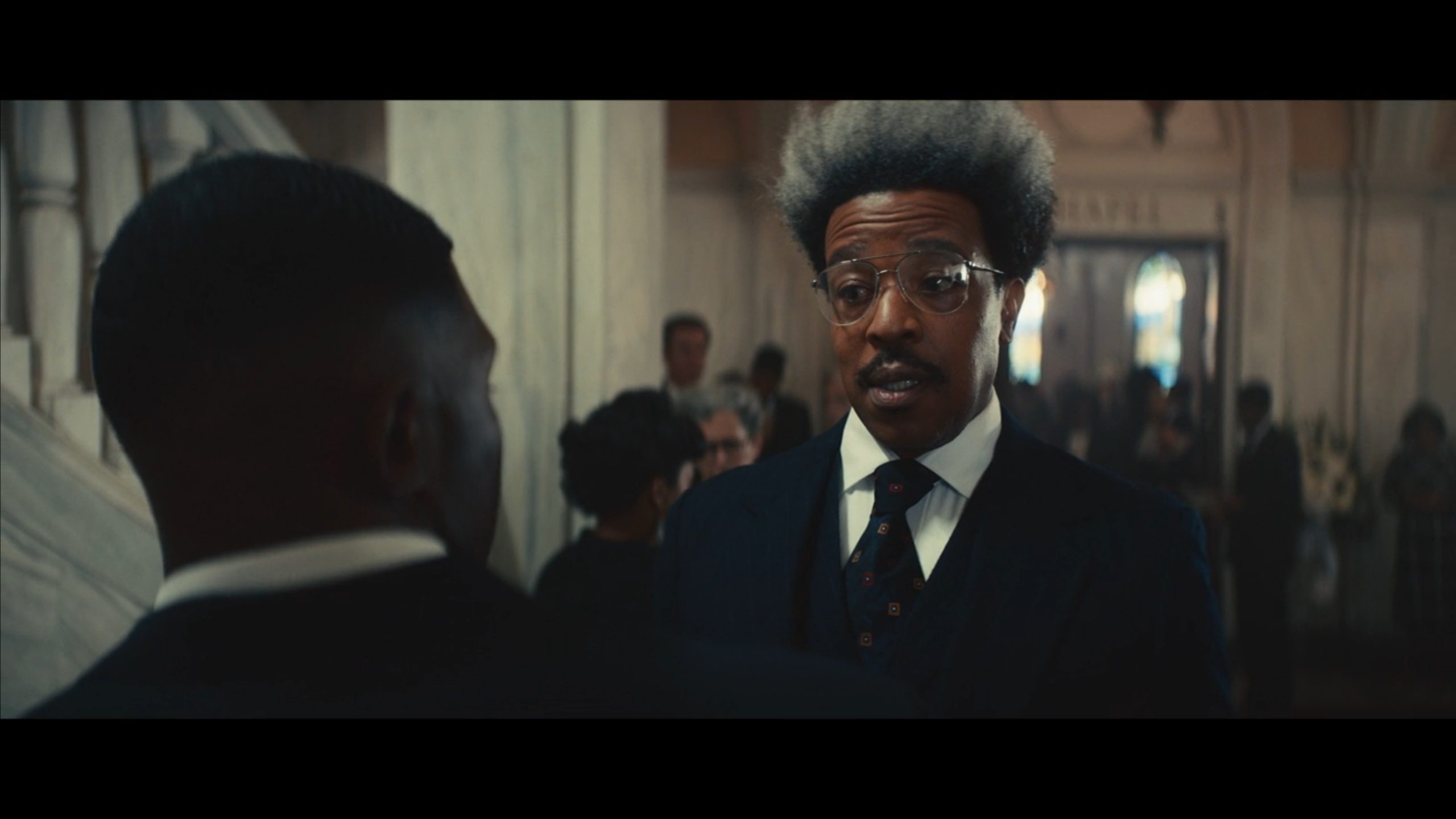 After Cus, Don King took over as Mike's father figure and eventually became his manager.
Additional Information
Introduced In: Season 1/ Episode 3 "Lover"
Background (1.4): Is from Cleveland and started his career as a number runner but evolved into a promoter
Quotes
Denise (Chedra Ariel)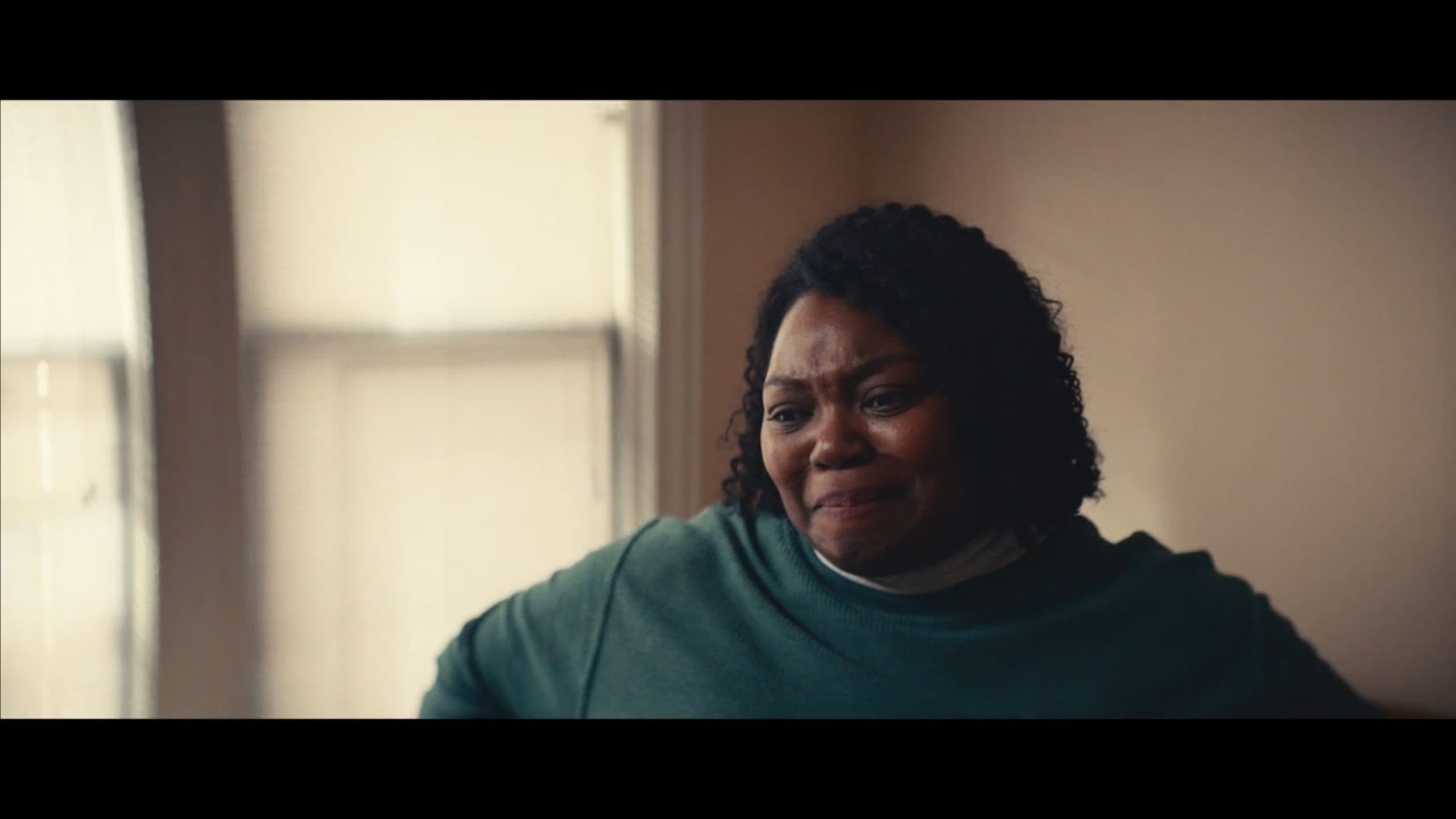 Denise is Mike's sister who, similar to Robin, pushed him to question his management, which Mike didn't appreciate.
Additional Information
Quotes
Desiree (Li Eubanks)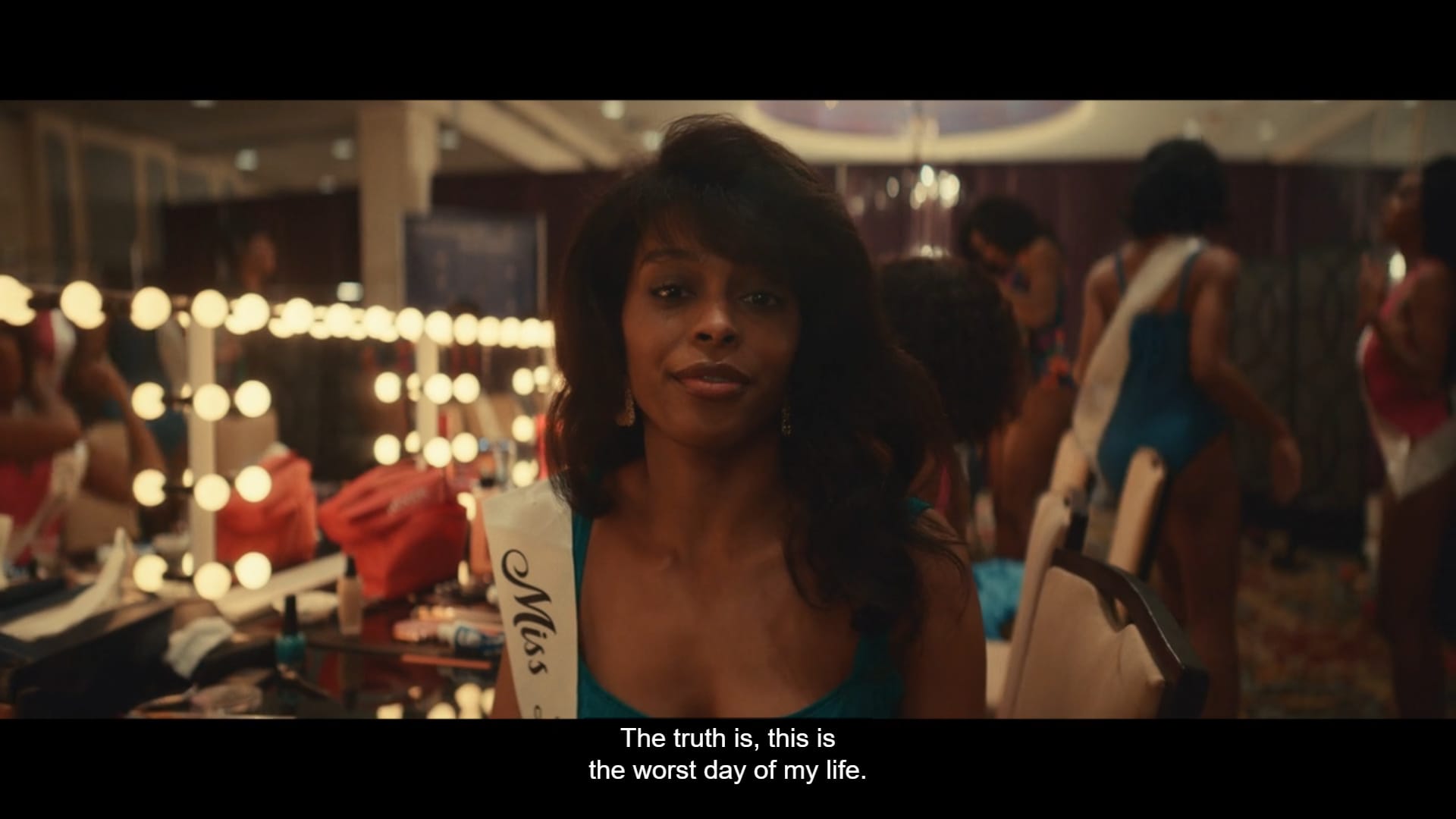 Desiree was a candidate for Miss Black America after winning Miss Black Rhode Island with accolades, including being part of the National Honors Society and being talented in softball. However, after an encounter with Mike Tyson, rape, she became a victim of Mike's celebrity, public opinion, and what he did to her.
Additional Information
Quotes
Monica Turner (Clark Backo)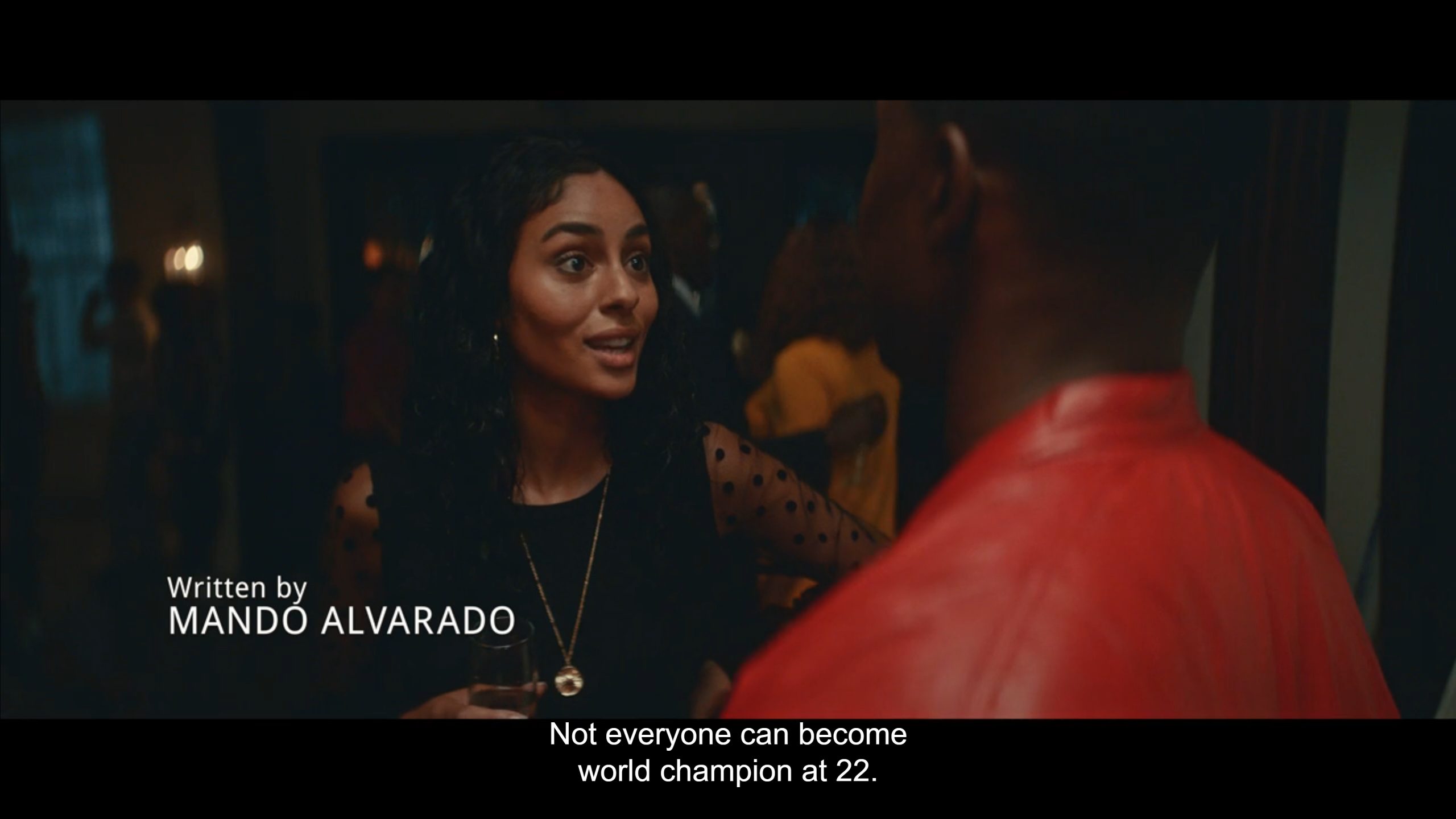 Monica Turner met Mike Tyson in 1988 and blew him off because she had no desire to have her identity be wrapped up in who he is or would be. She was making progress toward becoming a doctor and enjoyed the path she was on. But Mike's charm and persistence eventually got to her, and the two entered a relationship for many years. In which Mike was not faithful for a good portion of them.
Additional Information
Quotes
Evander Holyfield (Johnny Alexander)
 Evander Holyfield is the beginning of the end for Mike. His headbutting Mike led to Mike losing his title in their first battle. In their rematch, Holyfield continuing to headbutt Mike, with no penalties, led to the infamous ear-biting incident that got Mike's boxing license suspended.
Additional Information
Quotes
Lakiha "Kiki" Spicer (Ash Santos)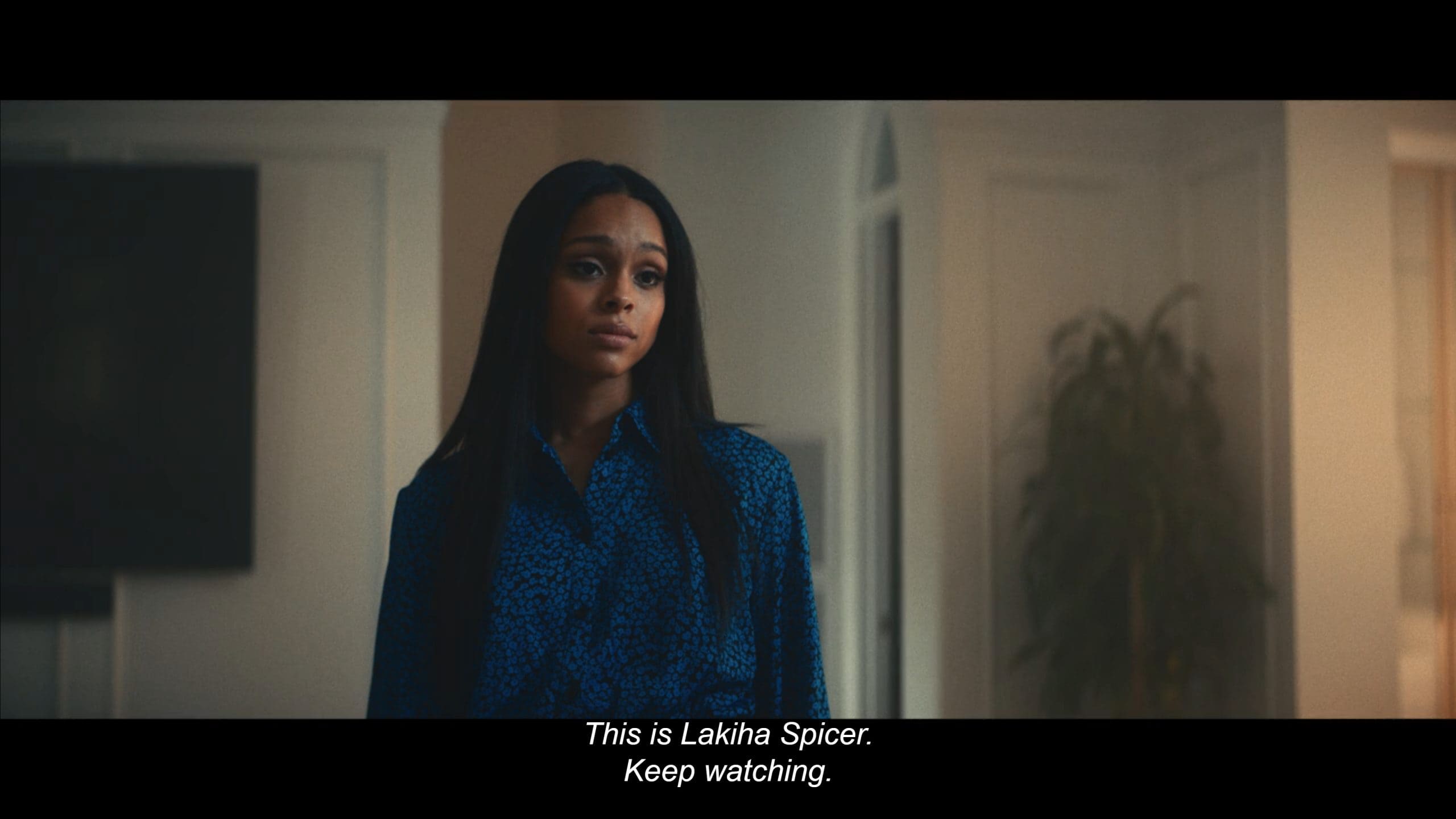 Kiki is the woman who broke through to Mike Tyson in ways his other girlfriends or wives couldn't. Potentially because Mike didn't have to feel ashamed because of who he was, or could say is when they met. She was rough around the edges and had to go to prison, so while Monica, Robin, and the other women Mike were with were beautiful, intelligent, and very much some kind of ideal, Kiki was potentially the first real one who got it. A woman who wasn't trying to change Mike for her benefit, but rather have him better himself for she desires to be with him in the long term. And when you add in she had all the beauty, grace, and intellect of his exes with this around-the-way girl quality? There is no questioning why she is the one.
Additional Information
Introduced In: Season 1/ Episode 8 "Phoenix"
History With Mike Tyson (1.8): Met Mike when she was 18 in 1995 and often played his mistress throughout her life
Prison Term (1.8): Kiki went to prison, along with her mom and dad, due to her father running a business that had her name on it for the finances
Quotes
Related Topics:
Ash Santos
,
B.J. Minor
,
Chedra Ariel
,
Clark Backo
,
Ethan Barrett
,
Harvey Keitel
,
Johnny Alexander
,
Kale Browne
,
Laura Harrier
,
Leslie Silva
,
Li Eubanks
,
Michael Drayer
,
Mike
,
Mike: Season 1
,
Oluniké Adeliyi
,
Russell Hornsby
,
Tim True
,
Trevante Rhodes
,
Zaiden James