A guide for the film "Last Night In Soho." Noted are cast members, information about their character(s), and additional details about the film's story and characters.
---
Please Note: This content contains pertinent spoilers, the post is updated as new information is presented, images changed as better ones are captured, and this is not an exhaustive list of every cast member.
General Information
| | |
| --- | --- |
| Director(s) | Edgar Wright |
| Writer(s) | Edgar Wright, Krysty Wilson-Cairns |
| Release Date | 10/27/2021 |
| Where To Watch? | In Theaters |
| Reviews/ Summaries | Movie Review |
Plot
Eloise, preferably Ellie, was raised by her grandmother in a small town outside of Cornwall. She grew up listening to 60s music, admiring 60s fashion, and with both her mother and grandmother being seamstresses, she too took up the skill. However, Ellie plans to take things to the next level by going to the London College of Fashion.
However, like her mother, Ellie is plagued with visions of the dead on reflective surfaces. This is why Ellie is without a mom, since the visions overwhelmed her mother when Ellie was 7. But, despite the precedent set by her mom, Ellie believes she can handle the stress of being on her own, far away from home. That is until she overhears her roommate talking bad about her, and with her growing tired of her teasing, Ellie gets a place off-campus owned by Ms. Collins.
During the first few days, being in this room by herself is wonderful, and then comes Sandie. She is a girl from the 60s that Ellie dreams about and feels very in tune with because of her curse/power. But, as Sandie's life from inspiring singer, fresh to London, turns into a sex worker, whose boyfriend, Jack, pimps her out, Ellie's life grows dim. Especially as Sandie experiences more and more trauma and Ellie finds herself unable to deal with it, even when a boy named John tries to be there for her and advocate for her. Though, as Sandie's trauma becomes Ellie, there is a need to question if something similar led to Ellie's mom killing herself.
Cast & Character Guide
Please Note: This is not an exhaustive list of every cast member.
Eloise (Thomasin McKenzie)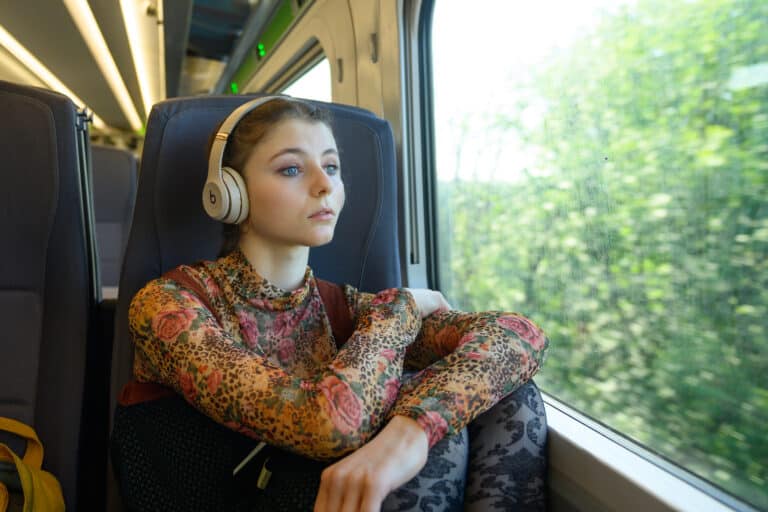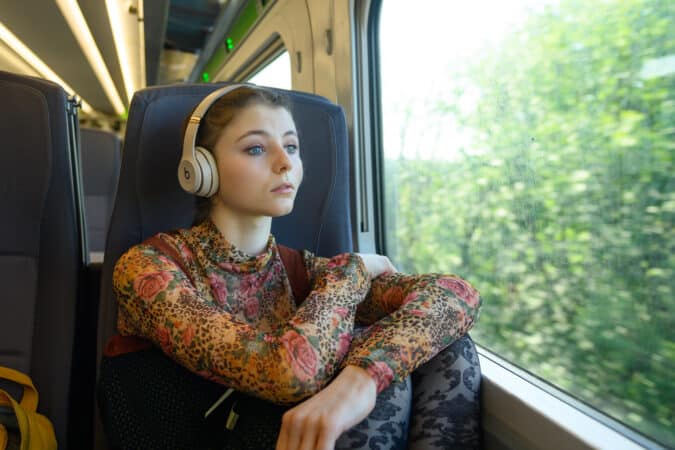 Mainly raised by her grandmother, after her mother committed suicide when she was 7, Eloise has spent the majority of her time admiring the 60s for its music, fashion, and culture. However, her main focus has long been fashion, and with coming from a family of seamstresses, she learned how to sew and make her own clothes and dresses. This is what led to her applying to the London College of Fashion.
But, with having an episode in the past and knowing her mother's history, there is an acknowledgement that being in London could be a bit much at times, for mental illness runs in the family.
Sandie (Anya Taylor-Joy)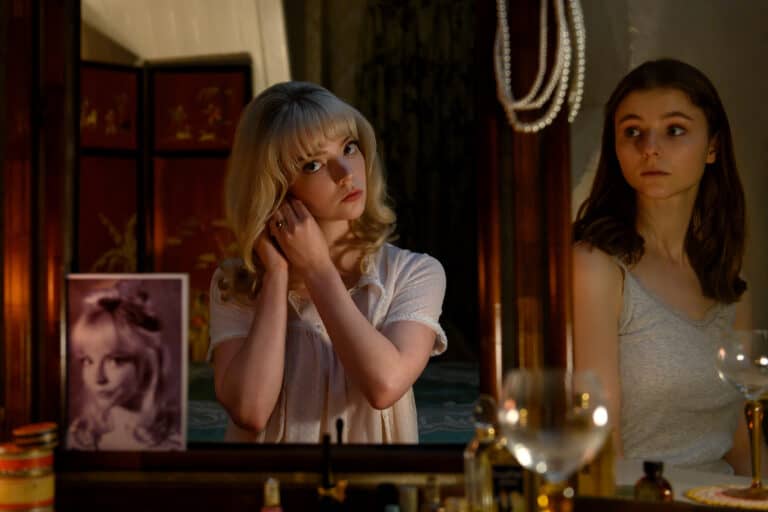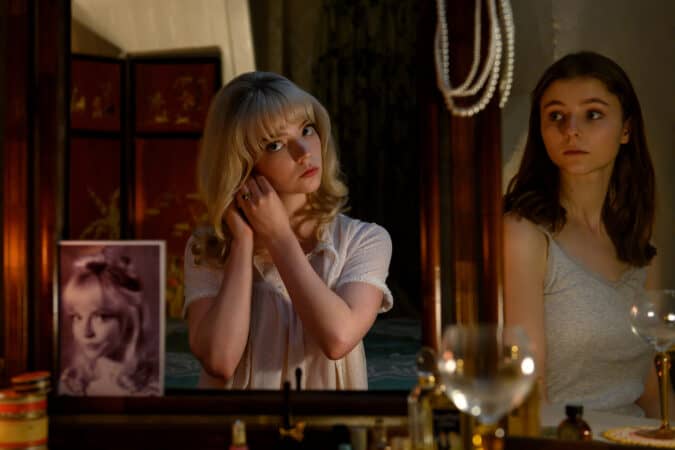 All Sandie wanted to do was perform music on stage. She sang, could dance, was pretty, and ambitious. However, she got involved with the wrong people, so her life went from being young and full of possibilities to being forced into sex work and experiencing nothing but trauma until she fought back.
Jack (Matt Smith)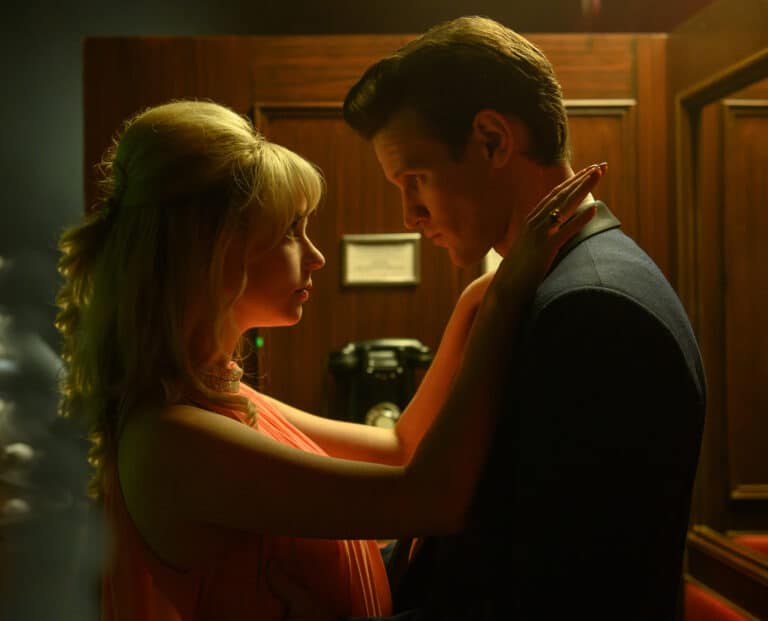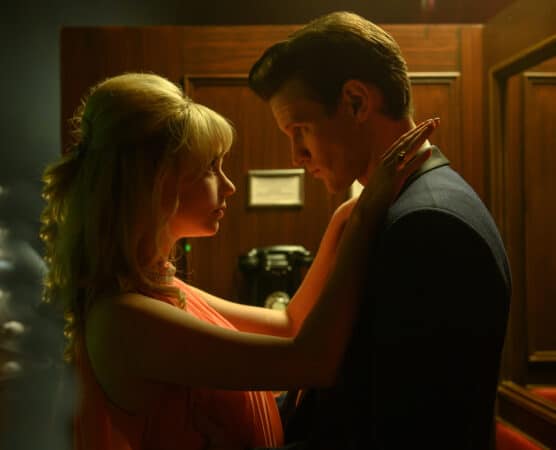 Originally, Jack was supposed to be Sandie's manager and get her singing gigs. However, later it is revealed that Jack isn't a manager, in the sense of the word most think, but a pimp. One who forces Sandie to have sex with a multitude of men and him keeping her trapped.
John (Michael Ajao)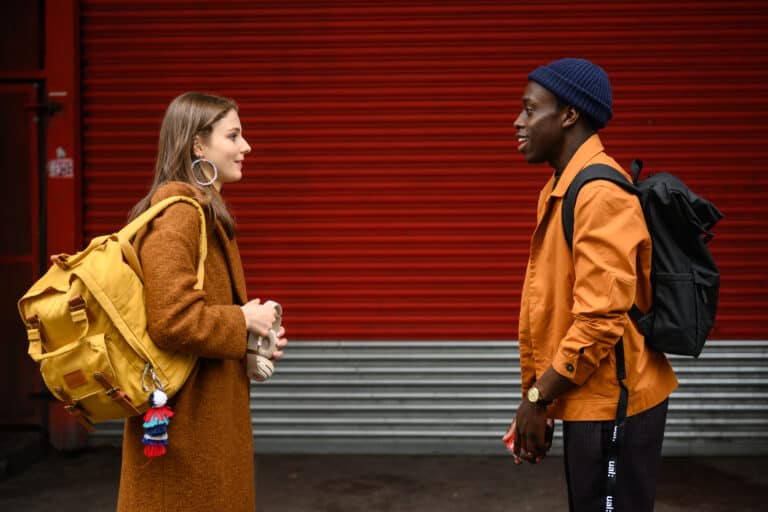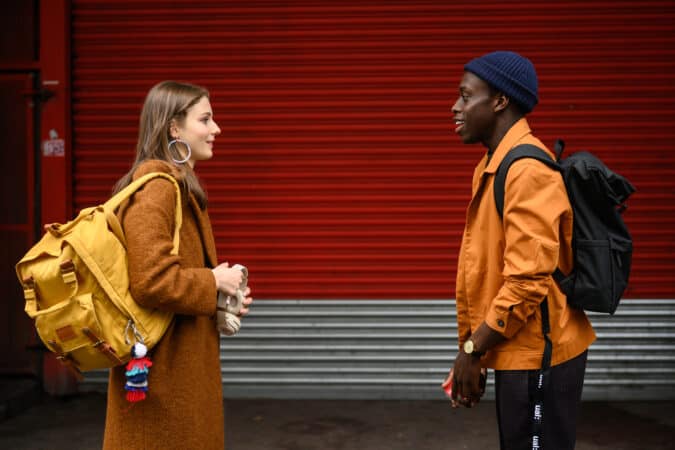 From South London, John is one of the first nice people Ellie meets, and while she brushes him off at first, assuming he is going to pull a 180 like her roommate or is just looking for sex, John proves himself to be a good guy. Perhaps the kind of guy she needs to handle the downward spiral London is causing, alongside the trauma Ellie is channeling from Sandie.
Ms. Collins (Diana Rigg)
Ms. Collins owns the building Ellie is renting a room in.
Last Night In Soho Ending Explained (Spoilers)
How Does Last Night In Soho End?
We learn Ms. Collins is Sandie, and she killed not just her pimp boyfriend, but all the men Jack set her up to sleep with, and now their bodies fill the floors and walls of the house she now owns. She reveals this to Ellie after Ellie goes mad and talks to the cops, who come sniffing about. Now, why does she tell someone who has her suspicions? Well, because Ms. Collins is still very much capable of killing people. She doesn't plan to kill Ellie with a knife, as she did others, but just make it seem like Ellie killed herself, as many expect her to.
However, John interrupts this and gets stabbed for his efforts, and after Ellie escapes Ms. Collin's apartment to her own apartment, again she finds herself grabbed at by the men who had sex with Sandie. But, from what it seems, they didn't mean to haunt and scare her but wanted rather to be rescued or freed with her help.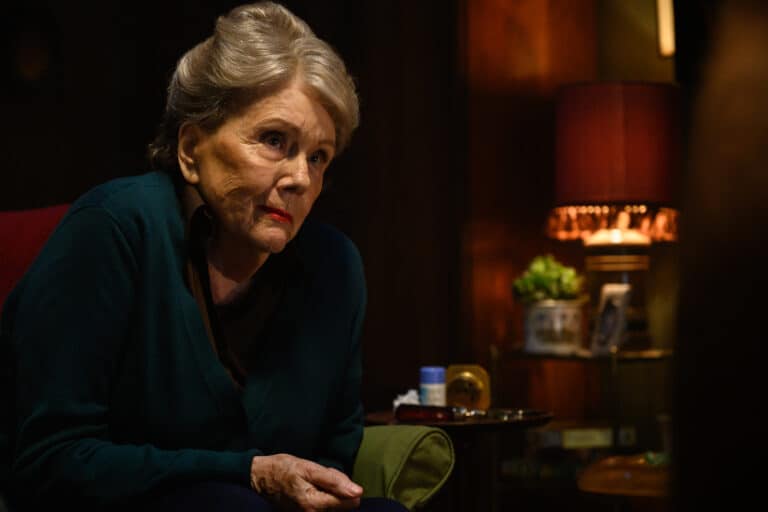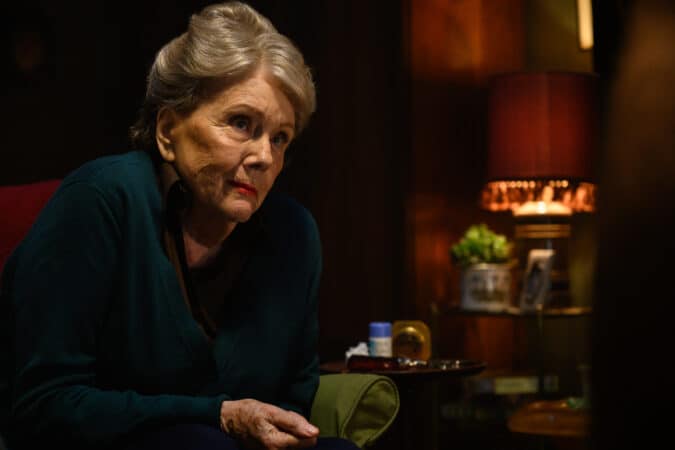 They get their wish for the fire Ellie caused in Ms. Collins apartment draws the attention of the fire department and police, and when Ms. Collins finally breaks into the room, she is so overwhelmed by the ghosts, and what happened there she doesn't even keep up her pursuit of killing Ellie. Rather, with recognizing the cops are outside and her having no desire to go to jail, Ms. Collins sits with her demons and allows herself to be engulfed in the flames while Ellie and John escape, despite John's injuries and Ellie being poisoned.
This leads to the ending of the movie that has Ellie put on a fashion show at school, with dresses inspired by Sandie, who, like Ellie's mom, she sees when the show is over. But, despite how things ended for Sandie, Sandie is by no means violent. Rather, Sandie returns to that playful and admirable girl Ellie became enamored with, and like Ellie's mom, she shows up to support Ellie.
As for John? He, too, is alive, and it seems he still remains in Ellie's life. After all, they shared a major traumatic moment together, and he stood by her side through it all.
Does Last Night In Soho Have Prequel/ Sequel Potential?
Technically yes, but it shouldn't. Ellie just has her first major show at the end of the movie, but it is one at school, not her graduating and establishing her line. So the film could have a sequel with Ellie in the real world dealing with all the death and trauma within the places she visits, and you can see her try to, as she did with Sandie, draw inspiration from the various figures she sees. But how could the would-be sequel maintain the level of quality we got in this film? That's hard to say.
Movie Directory
On The Radar
---
Ratings
---
Special Categories/ Tags