Zom 100: Bucket List of the Dead: Season 1/ Episode 7 "Truck Stop Of The Dead" – Recap/ Review (with Spoilers)
What made Shizuka so cold towards Akira and what eventually led to her warming up to him is revealed as Kosugi tries to sway Akira to stay in his encampment forever.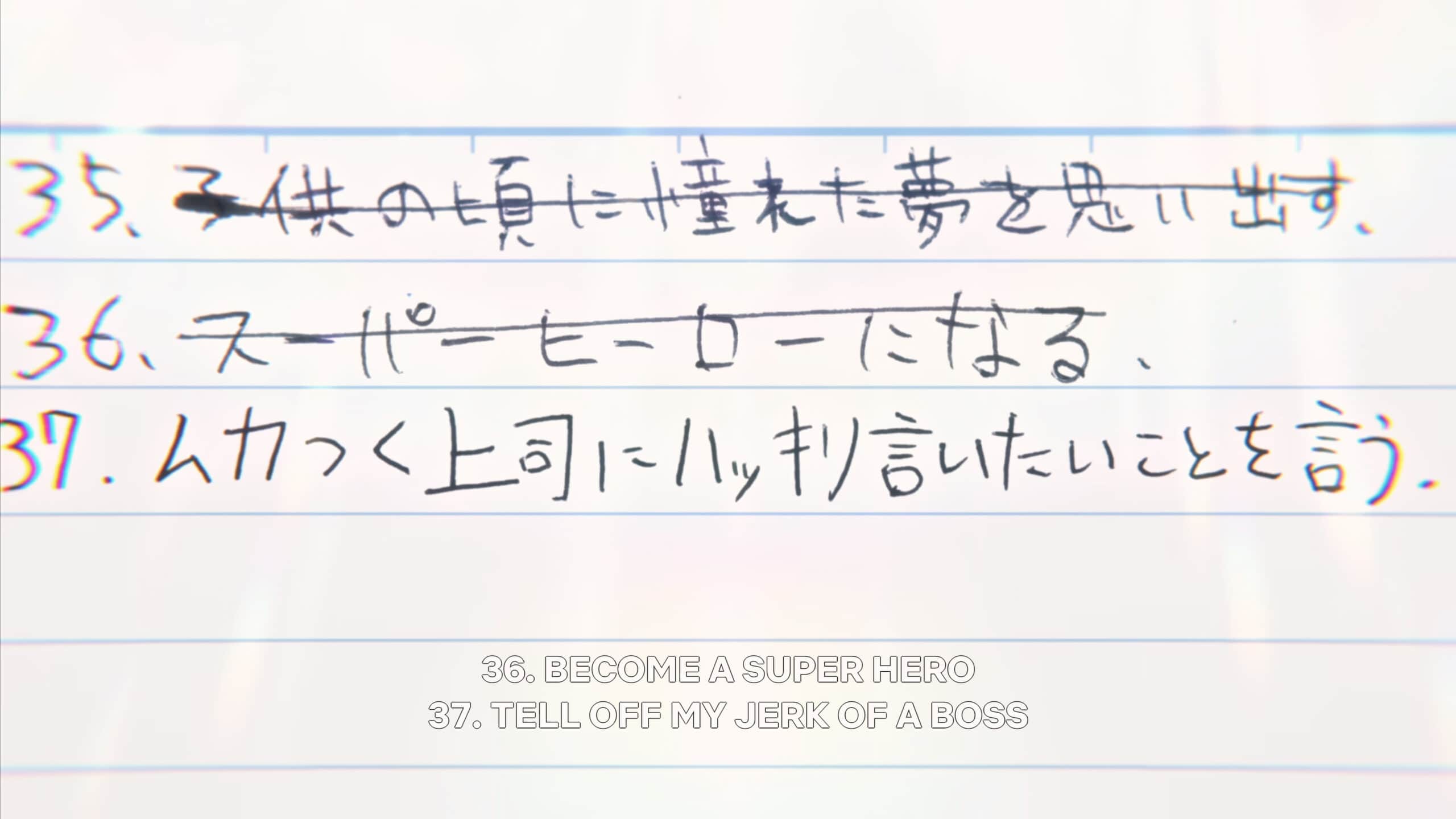 General Information
This section Includes information about the Director, Writer, and Cast.
Release Date (Netflix)
September 4, 2023
Director(s)
Kazuya Monma
Writer(s)
Hiroshi Seko
Previously Noted Characters and Cast
Shizuka
Tomori Kusunoki
Kosugi
Kazuki Kitamura
Akira
Shūichirō Umeda
Kencho
Makoto Furukawa
Plot Recap
This content contains pertinent spoilers. Also, images and text in this post may contain affiliate links. If a purchase is made from those sites, we may earn money or products from the company.
Conditioning – Shizuka
Shizuka knows too well what the conditioning of someone like Kosugi can do to you. Her father, a financer from Japan who made it big in America, even survived the Lehman Brothers collapse, rules with an iron fist and superiority complex he expected Shizuka to inherit. Because of this, he had high expectations of his daughter and isolated her from everyone to mold her in his image. He even killed a puppy she found and did research for to get him back to health.
That is the man who led to the Shizuka we met earlier in the season.
Breaking The Spell – Kosugi, Shizuka, Akira, Kencho
But, after meeting Akira, that woman is no more. In fact, with Akira brainwashed by Kosugi, she decides to remind him of who he is, how far he has come, and what he inspires in her. The speech brings Kencho to tears and enrages Kosugi. However, it is just what Akira needed to hear to not become dependent on Kosugi due to fear.
So, he thanks Kosugi, and while Kosugi tries to regain his hold and even guilt Akira, the spell is officially broken.
The End To That Chapter And Start Of The Next – Kosugi, Shizuka, Akira
While Kosugi abused Akira to the point of PTSD, anxiety, and other disorders, when there is a zombie outbreak, Akira doesn't allow Kosugi to die and treat that as karma. Using Kosugi's team, he hatches a plan to kill the zombies and minimize casualties. With this, his debt is paid beyond anything Kosugi can claim, and Kosugi gets his just deserts for everyone abandons Kosugi between Shizuka's speech and Akira's actions.
Review
---
Community Rating:
---
Highlights
Shizuka Coming To Like And Understand Akira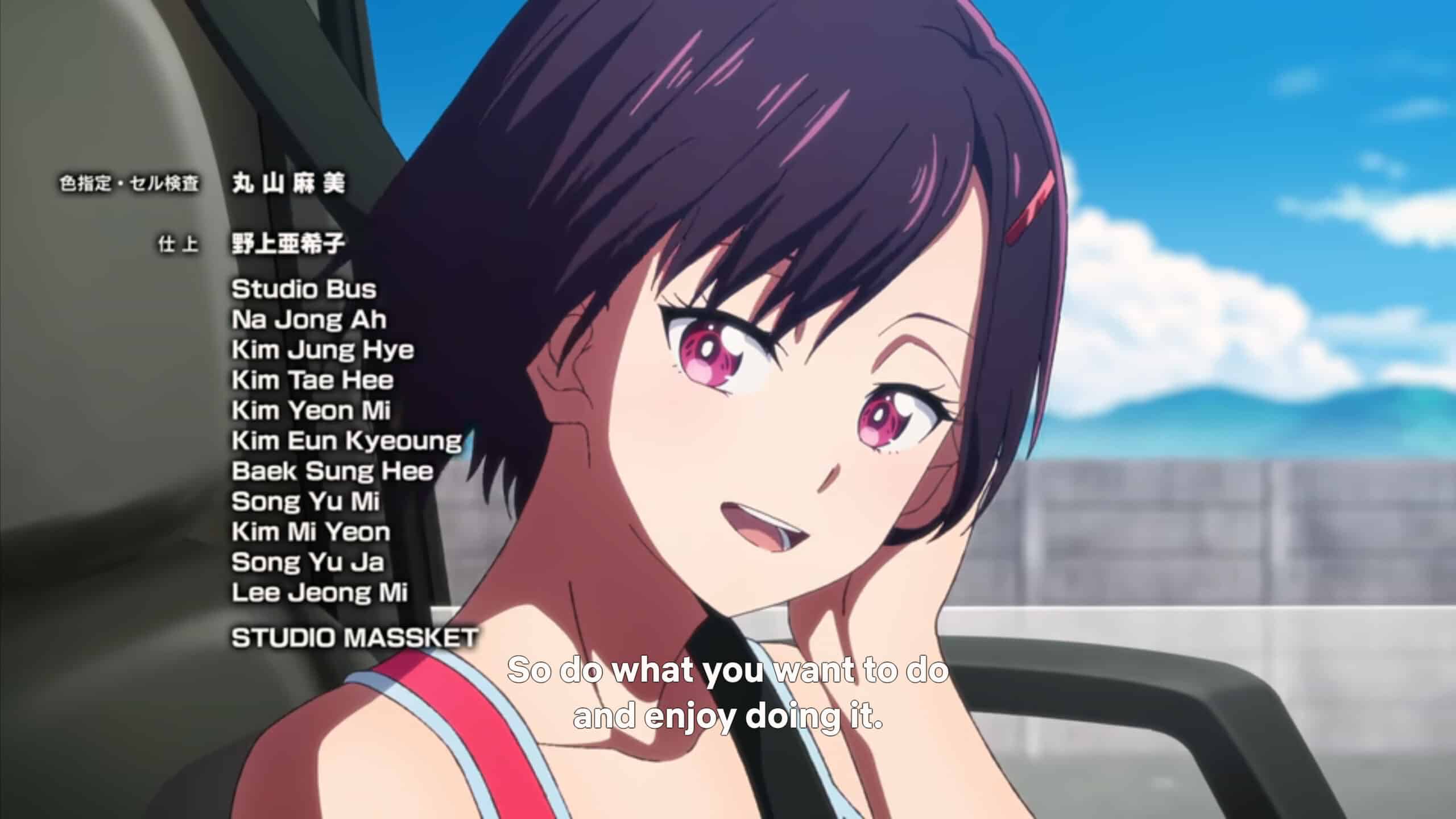 With lacking any human connection beyond her father and colleagues, it is easy to see why Shizuka rejected Akira outright. He seemed to live a little too loose and fancy-free to be taken seriously. However, seeing how he acted with Kosugi seemingly opened her eyes and allowed her to understand they aren't so different.
Both did as was told, for they trusted their commander and believed their survival relied on it. It's just Akira, once Kosugi was no longer yelling at him, found his freedom before Shizuka was able to without her dad planting seeds in her head. So between her speech and then, while leaving Kosugi's camp, being such an optimist regarding Akira's feelings about his next job, it seems she has found the same peace Akira has and welcomes sharing the discovery and journey with him.
Episode Directory
---
Follow, Like, and Subscribe
Community Rating: 0.00% (0) - No Community Ratings Submitted (Add Yours Below)
Zom 100: Bucket List of the Dead: Season 1/ Episode 7 "Truck Stop Of The Dead" – Overview
Summary
While often delayed, "Zom 100: Bucket List of the Dead" delivers in such a way that you find it easy to forgive its lack of consistency regarding its episodic release dates.
Shizuka Coming To Like And Understand Akira -

83%
Highlight(s)
Shizuka Coming To Like And Understand Akira