Years and Years: Season 1, Episode 6 [Series Finale] – Recap, Review (with Spoilers)
The show ends at 2034 and the 5 years covered bring about drastic change not just for the Lyons family but also the UK – can you guess how?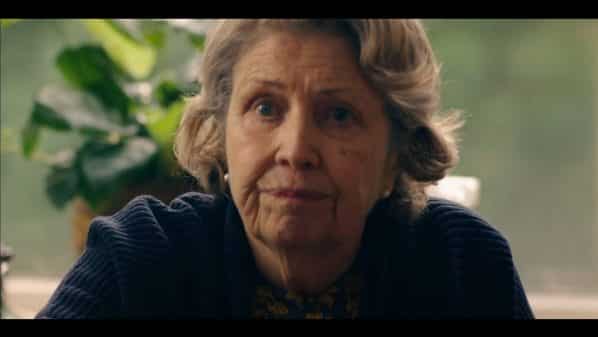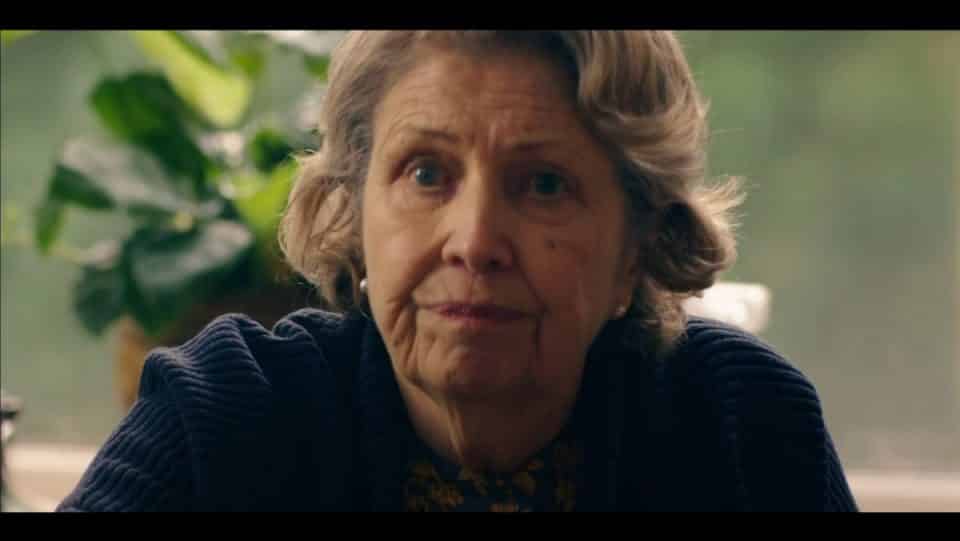 The show ends at 2034 and the 5 years covered bring about drastic change not just for the Lyons family but also the UK – can you guess how?
---
Network
BBC One, HBO
Director(s)
Lisa Mulcahy
Writer(s)
Russell T Davies
Air Date
6/18/2019
Introduced This Episode
Lincoln
Aiden Li
Yvonne
Zita Sattar
Images and text in this post may contain affiliate links which, if a purchase is made, we'll earn money or products from the company. Affiliate links and external links have an upward facing, superscript, arrow.
2029
In the year 2029 the BBC loses its charter and the 4 Star party is accused of being financed by Russians, there is a question of Vivienne Rook's taxes, and sexual harassment within the party. Which, of course, leads to journalists being banned for questioning the government. Also, on top of all of that, there is a serious flu epidemic.
The Fall of Rook's Government: Edith, Bethany, Viktor, Yvonne, Celeste, Muriel, Stephen, Rosie, Vivienne, Yvonne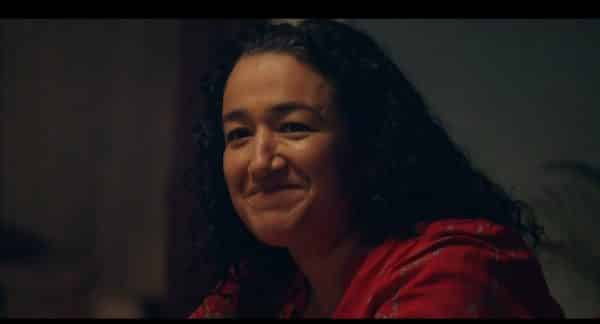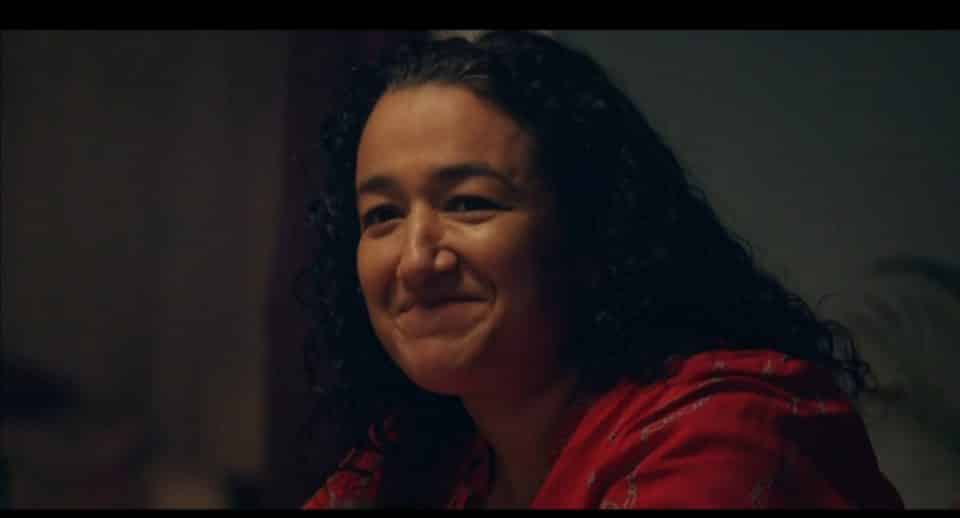 No tyrant, elected or not, lasts forever. But in the case of Vivienne Rook, it seems the clamping down on free speech was one of the last straws. Well, that and using the Erstwhiles to mix the sick and immigrant population to take care of two birds with one stone.
So, how things go down is Edith riling up the troops, including Daniel's old friend Yvonne, to infiltrate the Erstwhile Viktor is at. This is done by getting a food truck, causing chaos, picking him up, and making enough of a distraction so that one of Yvonne's associates can knock out the signal blocker which has kept people in the camps from speaking to the outside world.
Once that is done, Bethany, and many others, force the various videos onto people's televisions, computers, pretty much all broadcast stations to force them to deal with what is happening. As that happens, Rosie is causing a rebellious act and Celeste? Well, she is trying to save Stephen from going down but it is too late for that. Also, a part of him wants to go down. He even, for a bit, was contemplating suicide.
But, not to be outdone, Muriel also has a part in all this. For with her blaming herself, and the kids, not just for Vivienne getting elected, but fostering what got her elected, she makes sure the guilt is spread about. Also, despite Vivienne being arrested, she makes clear that with the death of one comes the awakening of another. And it seems the next one will have a spinning bowtie.
2030 and Beyond: Edith, Bethany, Vivienne, Rosie, Stephen, Lincoln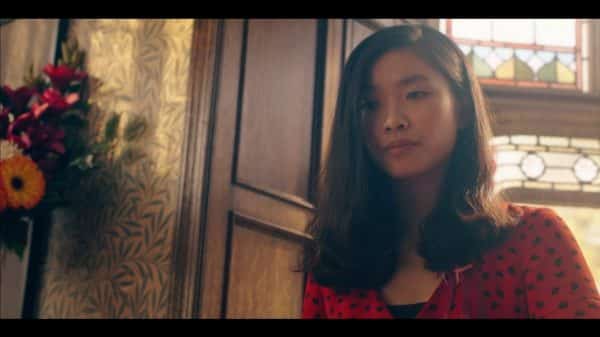 Despite Vivienne Rook being arrested, there is a need to question whether or not she is in prison. But, naturally, there is more to Years and Years than the rarely seen character. In 2030 the BBC returns, the Leaning Tower of Piza finally falls, and Notre Dame is returned in all its glory. Rosie, in 2031, has another child, Stephen and Edith reconcile, after her discovery in 29' of what he did to Viktor, and after a 3-year sentence, he works in Barcelona teaching children English.
Now, as for the rest? Well, all that can be said is it happens by 2034. Such as Lincoln transitioning into a woman and Edith deciding to become digital. Why? Well, with Vivienne Rook's whereabouts unknown, Edith feels like she has unfinished business. So, with Bethany by her side, in the virtual world, she is digitized and the show ends leaving us to wonder if the procedure was successful.
Highlights
It Was A Quality Ending & The Epilogue Was Welcomed
Was it an epic ending which deserves to be talked about for ages? No. But the show itself, while a wake up call, wasn't necessarily trying to be the top of critics list. It just wanted to entertain, scare folks a bit, and that's it. So the ending was good enough and knowing that the world will press on and the family we followed weren't central but bit players in a larger issue was fitting.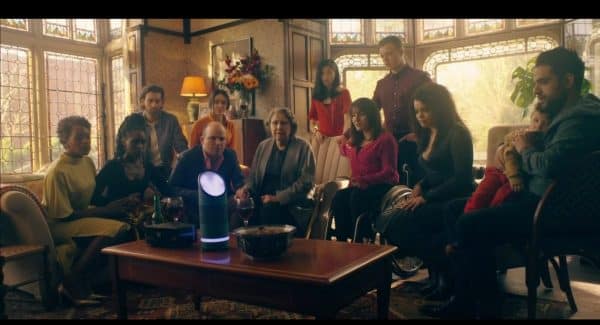 Muriel Calling Out Everyone On What They Did
Aside from allowing us to know who inspired Edith to be as she is, Muriel's speech really put into perspective how it is everyone's fault what happens to the world. You buying a cheap, foreign product helps set off a chain reaction beyond you. One that leads to someone staying in poverty. Your desire not to vote, not speak out, be complacent, that is what allows the few to rule over the many. Hell, the fear of automation might be high, but what was done to stop it? You never spoke out, or even to, the person working the register beyond what you had to. So when they lost their job, did you really care?
And it all basically boils down to that Martin Niemöller quote of not caring until something personally affects you. That was seen with Rosie voting for Vivienne, Stephen about immigration until Daniel died, and even Celeste caring about Muriel until she has nowhere else to live. Long story short, if you wait until you are forced to do something, it's your own damn fault if you are unprepared and suffer.
First they came for the socialists, and I did not speak out—because I was not a socialist.
Then they came for the trade unionists, and I did not speak out— because I was not a trade unionist.
Then they came for the Jews, and I did not speak out—because I was not a Jew.
Then they came for me—and there was no one left to speak for me.
— Martin Niemöller
Everyone's Part In The Upheaval & Edith's Reminder They Were A Small Piece
You have to appreciate Edith repeatedly making it clear she and her family didn't cause the upheaval of Rook's government. They played a minor part that, with 500 whistleblowers, and someone else trampling the other Erstwhile camp, happened to be in sync. That's it. She is not a leader, nor hero. She is simply someone who didn't moan and groan but did something. Just like her family did.
The Reminder When One Monster Dies, Another Awakens
Likely, there is always this idea that after the death of one tyrant the world learns and it won't repeat history. I'm sure after the English and Americans were shamed about slavery, there wouldn't be that level of oppression again. Yet, within 50 or so years from the reconstruction era, so rose Nazi Germany. After the Germans fell, racism, sexism, and homophobia persisted. Hell, even after the election, and reelection, of President Barack Obama, xenophobia and racism returned under new names with the same old goals.
As Years and Years did in the beginning, it does in the end: Reminding you that this might not be real, but that will only be as true as the viewers have it be.
Follow Wherever I Look on Twitter, Like us on Facebook and Subscribe to the YouTube Channel.
Check Out The TV Master List Page
It Was A Quality Ending & The Epilogue Was Welcomed - 85%
Muriel Calling Out Everyone On What They Did - 89%
Everyone's Part In The Upheaval & Edith's Reminder They Were A Small Piece - 84%
The Reminder When One Monster Dies, Another Awakens - 86%
---
Follow, Like, and Subscribe
Community Rating: 0.00% (0) - No Community Ratings Submitted (Add Yours Below)