Vida: Season 2, Episode 1 [Season Premiere] – Recap, Review (with Spoilers)
As Emma decides to double down on the bar, many question if there is still time to turn their lives around.
---
Network
STARZ
Director(s)
Catalina Aguilar Mastretta
Writer(s)
Tanya Saracho
Air Date
5/23/2019
Introduced This Episode
George
Alex Klein
Images and text in this post may contain affiliate links which, if a purchase is made, we'll earn money or products from the company. Affiliate links and external links have an upward facing, superscript, arrow.
Is It Too Late To Get My S*** Together?: Johnny, Marisol, Lynn
After an orgy, Lynn is talking about being celibate. Something which gets tested by seeing Johnny the following day, alongside not being able to do yoga to relieve some stress. But, with a need for an outlet, she decides helping with the bar will be what she dedicates her time to.
And as Lynn is figuring her life out, Marisol and Johnny are trying to figure their next move. Johnny has lost everything that made it feel like he was going somewhere and in terms of Marisol? Well, with meeting a friend going to grad school, and Marisol dropping out of ELAC, she is questioning what is she doing in life? Like Johnny, she is at home, seems aimless, and with her dad better, so comes the question of what is she doing and when will she make a move?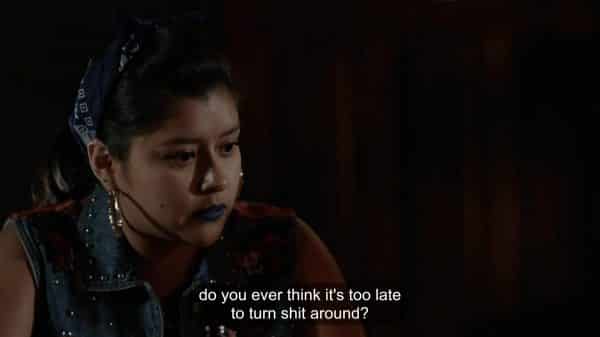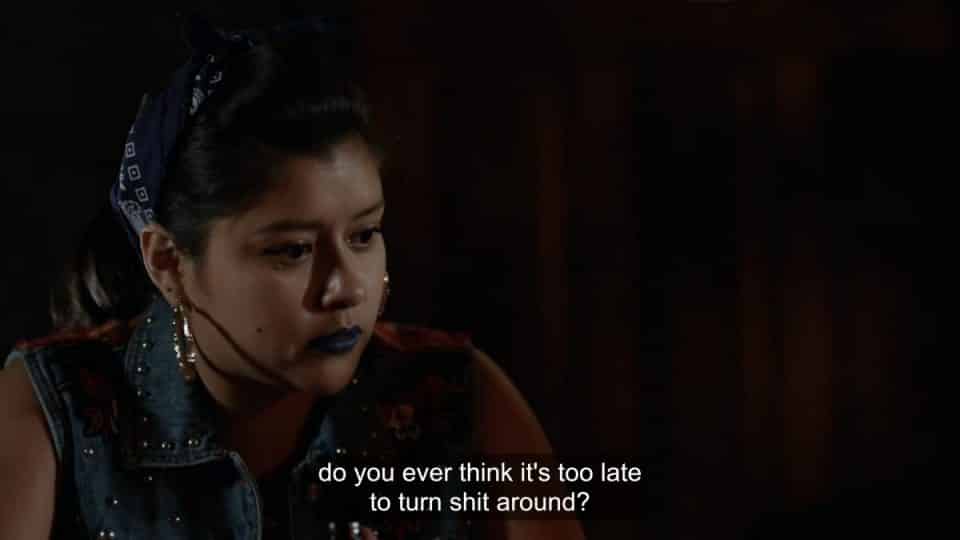 Going All In: Emma, George
Emma decides, after getting her behind ate by her, assumed, mentor, that she is leaving Chicago and will go all in with the bar. Naturally, her peer questions this decision since the business plan Emma wrote up has to be followed to the T to work. Yet, she seems committed, and failure isn't an option.
Welcome to Vida: Emma, Eddy, Nelson
But that commitment, money wise, can only really last 6 months. Of which Nelson is planning to be on her case for the money Vida owed, and there was a monkey wrench about Eddy not being married to Vida which was going to be explored. However, with seeing Eddy in the state they were in, Emma backs down. In fact, since Eddy is miserable in the hospital, she decides to bring her home to have her recover there.
Question(s) Left Unanswered
How did Don Folly know Vida when she was a child?
Highlights
Lynn And Marisol Ready To Get Their Life Together
While we know Lynn is a hot mess, that doesn't take away from wanting to see her do something with her life. As shown in the last season, and in this episode, she can still get away with things due to her looks. However, what does she have? Maybe 10 to 15 years, if she keeps herself up, and then when her age creeps away from being at a sugar baby number, what then?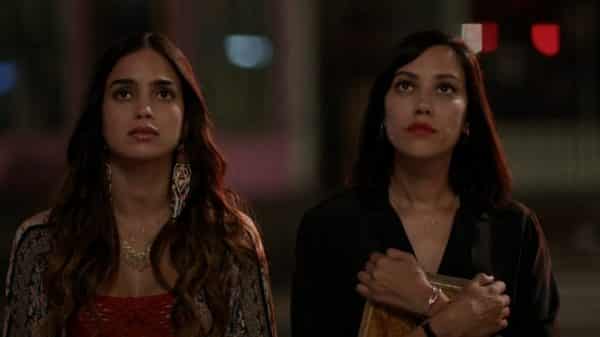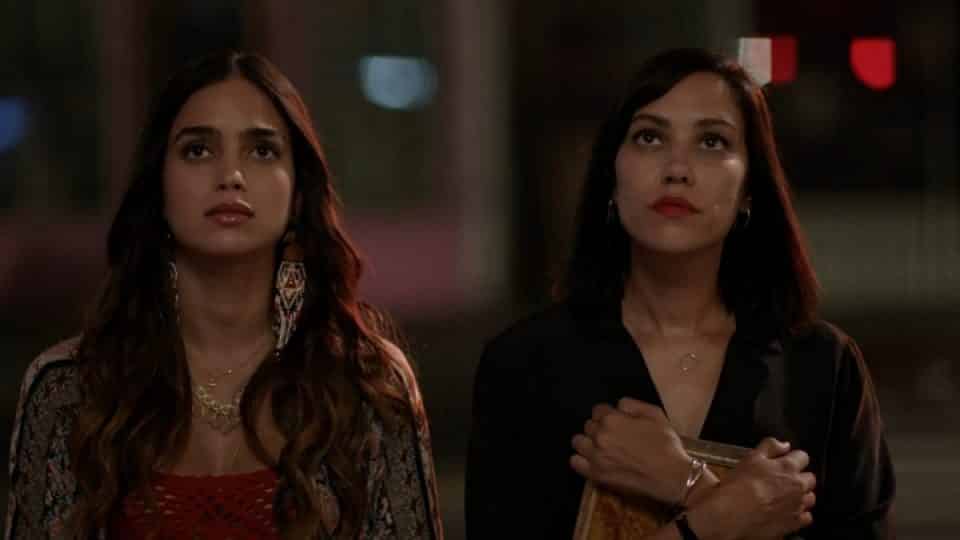 And when it comes to Marisol, as pointed out by her not looking like Lynn, not being as ambitious as Emma, so comes the question of what she'll do? Will she head back to school, since Johnny is home and her father in better shape? Will we see her wallow and make excuses? Hell, will she and Emma have a moment in which she gets Marisol together real quick? Only time will tell.
Low Point
Johnny Doesn't Inspire Interest
There is nothing worse on a show filled with women than an ex who lingers after it appears the lead character is done with them. Case in point: Johnny. For while he does offer something to Marisol's story, honestly, outside of him taking care of their father so she won't have to, what is his purpose beyond that? Can he craft a life outside of Marisol and Lynn worth following? At this time, my answer is no.
Follow Wherever I Look on Twitter, Like us on Facebook and Subscribe to the YouTube Channel.
[ninja_tables id="35346″]
Lynn And Marisol Ready To Get Their Life Together - 85%
Johnny Doesn't Inspire Interest - 65%