It's Jessica's turn to hit the stand as Sonya breaks her down, Clay tries to figure a way for Bryce to be in Sonya and Dennis' crosshairs for a rape charge.
---
Network
Netflix
Director(s)
Karen Moncrieff
Writer(s)
Marissa Jo Cerar
Air Date
5/18/2018
Actors Introduced
Mackenzie
Chelsea Alden
Mr. Cole
Sean Blakemore
Find Your People & Cut Off Those Who Aren't Good For You: Cyrus, Tyler, Skye, Clay
In a way, Clay so badly wants to be both the victim and the savior. He is begging for others to understand how he feels as he pursues justice for Hannah and attempts to make Skye feel loved as he believes Hannah didn't. However, as Hannah said, and Skye to a point, she isn't Hannah. And while she recognizes Clay loves her, there is also recognition that he is no good for her. He makes her insecure, pushes ideas of cutting herself to the front of her mind and with the feelings being uncontrollable, she needs his influence out of her life.
Hence her breaking up with him and when she goes to a different facility, neither she nor her mom giving Clay directions. Thus leading him to call the house phone and Skye's cell phone on stalker levels. But, while things are going from bad to worse for Clay, Tyler is on a come up!
First of all, he has securely made a friend in Cyrus, whose crew embraces him. Then, on top of that, Cyrus' sister Mackenzie may have a crush on Tyler! Though with him and Cyrus working on a detonator of some kind, for reasons currently unknown, but to maybe fight back at school, who knows if Mackenzie and Tyler may get their first date.
Commentary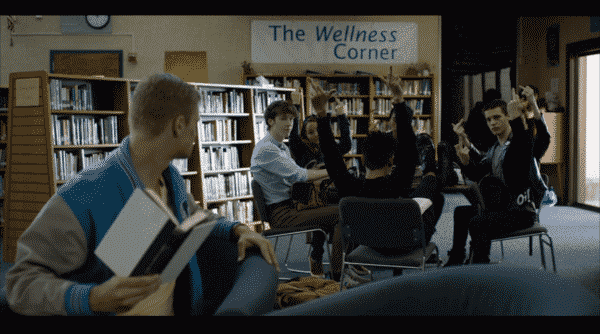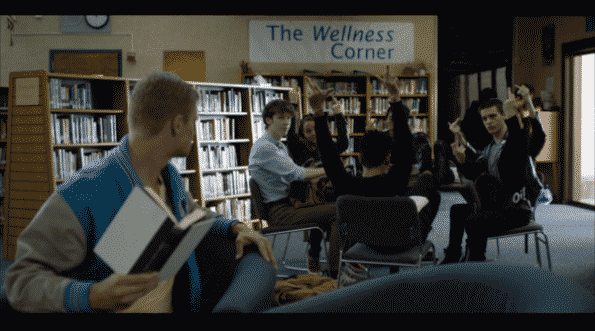 I continue to love the Skye storyline on the basis of how you cannot be a savior to someone who has mental health issues. On top of that, no one really wants the weight of guilt of knowing that, if they slip for whatever reason, now they have to deal with double the disappointment. Them disappointing themselves as well as this person who cares about them. Yet, as shown in Clay's case, while they may care they also don't get it. At least if they aren't dealing with the same or a similar issue.
But, even then, there is also the recognition that, from Clay's point of view, loving someone with a mental illness can be difficult. And while I firmly feel and know Clay's love for Skye is based off compensating for what he couldn't do for Hannah, it's hard to not feel for him just the same. For even if he loves Skye vicariously through Hannah, or loves Hannah vicariously through Skye, it doesn't make his feelings and intentions false and invalid. It just makes them too complicated to receive and decipher. And at this time in her life, the last thing Skye needs is complicated.
Switching to Tyler, is it wrong that I want to see him happy with a little girlfriend? It's kind of weird in a way that Tyler may be a creep but at the same time, there is this desire for him to ultimately be happy. Because while he flirts with that shooter, "Girls owe me attention because I exist" kind of weirdness, at the same time he dances on that border and isn't firmly over the line yet. I mean, with him and Cyrus seemingly making a bomb, it seems that school shooter thing got changed to blowing up a few rooms. However, being that we don't know exactly what may come of that, the focus is on how Mackenzie could lead to a turning point. That's if Cyrus doesn't block them both from getting to know one another.
The Rules Are Different For Us: Jessica, Marcus, Clay, Alex, Sonya
In a past episode, I wondered if it was a Black thing which made Mr. Porter decide to step up harder for Jessica, and not just because he dropped the ball with Hannah. Well, considering how 13 Reasons Why is now approaching the idea that being Black means things being different, the answer is: Maybe. For with it being Jessica's day to take the stand, Clay tries to push that she should call out Bryce so it is on record and has to be addressed. However, all that ends up happening is Hannah seeming like she got jealous of Alex and Jessica being together and, to me, that Hannah might have been a bit queer. At least in terms of Jessica's kiss being more than she expected and maybe sparking something.
Which isn't pushed by the way, but with this season going where it wants to go, who knows how they may flesh things out for added drama? For while there are positive ways they are doing that, like addressing how Jessica and Hannah are different, you have to wonder how deep will they take it? I mean, applause for noting how a Black girl like Jessica, even if she is bi-racial, will be considered less believable and get less sympathy than white as snow Hannah, but is that going to be followed up on or is that knowledge being dropped and walked away from?
Considering Marcus' dad also brings race into it, in terms of Marcus having to be a witness, who knows? The book didn't really push race and culture much to the forefront but it's a new age and they are milking the source material for all it is worth.
Commentary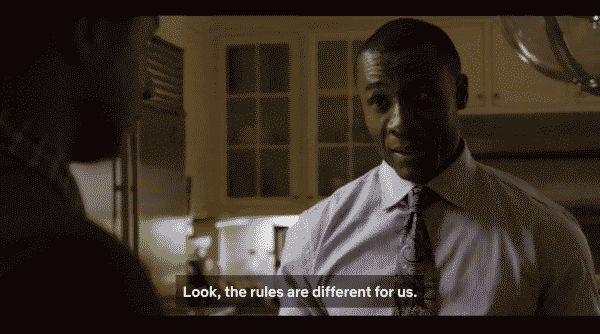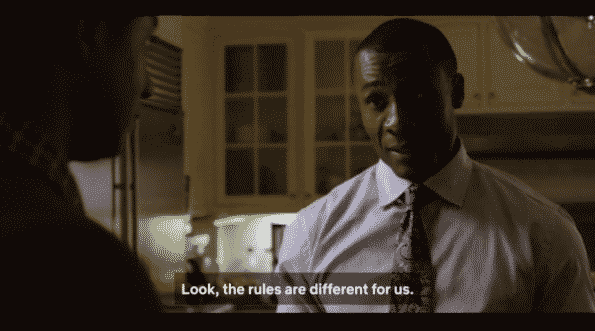 I don't know why but something in me feels Jessica should have taken the stand later. Having Zach go after her seems like they are going up in the wrong order. After all, Jessica's testimony about life at the high school, while small and minimal when you focus on the Hot or Not List, becomes something so much bigger when you bring in Bryce and what he did. But, with saying that, you have to recognize the trial, as much as people are naming names and pointing fingers, isn't about the tapes and what happened to the witnesses in general. It is solely about what the school could have done.
Which, considering Jessica's testimony, increasingly there seemingly isn't much they could have done. After all, as seen, the teens either don't trust the staff or, like Hannah, when it came to them speaking to staff, there was this expectation that they could dump responsibility and their troubles and the staff would fix things. As if any of them, such as Mr. Porter, had magic wands to make everything better.
Something that, in a way, is kind of being pushed more and more here. How the adults in the situation are as flawed as the kids. That, as much as they are part of and responsible for what went down, again there is this sense of personal responsibility. You, being Jessica and the others, didn't report anything to the school's attention so by the time something got to the point of Hannah wanting to kill herself, it was already too late. How are you going to talk someone off a cliff when everything they went through is foreign and you weren't given a chance to build the rapport needed to talk them off? Much less the knowledge needed to prevent anything which happened before or after any incident of the first season?
The Return of Justin: Clay, Tony, Justin
With stealing money, being threatened by his stepdad and disconnecting from Bryce, Justin has become a homeless drifter/ drug addict. One that Tony and Clay spend a lot of time finding just for the sake of someone corroborating Jessica's story to bring Bryce down. Yet, Justin is such a mess that he may be considered less reliable than Alex in the long run. Especially considering he seems to be a crack addict.
Commentary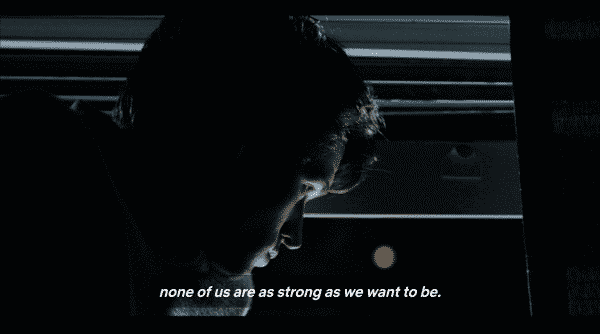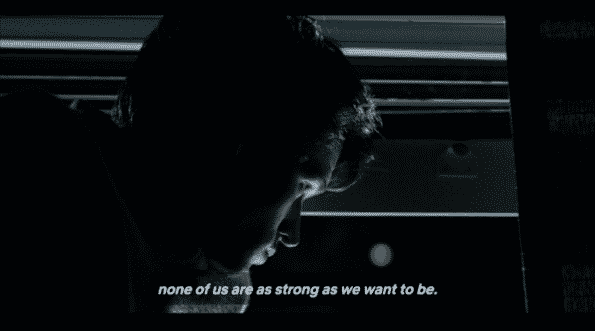 Well, the gang is all back though not on the same page it seems. Much less, many are worse for wear. But, I can't skip over Clay asking himself if he was racist for thinking Tony could help him. If only because it pushes the idea that maybe the writers are trying to fit this new age of making people's ethnicities addressed but kind of don't know the best way to handle it. Especially in such a way to match the realness of teenage life and their perception of what it is like to have a difficult time dealing with your own mental health. Particularly when you aren't using the aide of a professional to assist you.
But, with Justin back, so should come some interesting reunions.
Other Noteworthy Facts & Moments
The school is aware of what Bryce did.
Jessica, at one time, went to group therapy, or a survivors group, but seemingly hasn't gone back in a while.
Question(s) Left Unanswered
So, you're telling me with your son being secretive and cursing at you, buying a car really seems like a good idea huh?
Considering Bryce is bound to testify soon, is Mr. Porter visiting his home not a conflict of interest? Granted, Mr. Porter doesn't know he is testifying but after roughing up Bryce, this seems a bit dangerous. Even if Mr. Porter is looking to resign after the trial stuff dies down.
Collected Quote(s) & .Gifs
"When the house is on fire, do you discuss the fire or get out of the goddamn house?"
"It's like I have all of these feelings, and I can't control them. Like I'm a visitor in my own mind."
"The truth doesn't always make things right."
Highlights
Jessica breaking down how the teenage experience is different for girls versus boys as well as presenting PTSD for those raped is a serious challenge.
Skye also presenting a valid and complex depiction of what it means to love and be with someone who has a mental illness. Much less be someone who is a cutter. For, based off Willow Smith's recent reveal from when she was a cutter, there isn't this sense they are dramatizing it for shock or aftershock but presenting truth.
The complicated line Zach has to walk to maintain her relationship with Bryce, and all that means, alongside supporting
On The Fence
How this show handles race and ethnicity seems a bit clumsy and like they are just getting used to the idea of approaching non-white people issues and culture.
Where things may go with Justin who hit rock bottom hard.
Follow Wherever I Look on Twitter or Like us on Facebook.
---
Previous Episode's Recap
[visual-link-preview encoded="eyJ0eXBlIjoiaW50ZXJuYWwiLCJwb3N0IjoyMDk1MSwicG9zdF9sYWJlbCI6IlBvc3QgMjA5NTEgLSBUaGlydGVlbiBSZWFzb25zIFdoeTogU2Vhc29uIDIvIEVwaXNvZGUgMiBcIlR3byBHaXJscyBLaXNzaW5nXCIgLSBSZWNhcC8gUmV2aWV3ICh3aXRoIFNwb2lsZXJzKSIsInVybCI6IiIsImltYWdlX2lkIjoyMDk1NywiaW1hZ2VfdXJsIjoiaHR0cHM6Ly93aGVyZXZlci1pLWxvb2suY29tL3dwLWNvbnRlbnQvdXBsb2Fkcy8yMDE4LzA1L1RoaXJ0ZWVuLVJlYXNvbnMtV2h5LVNlYXNvbi0yLUVwaXNvZGUtMi1Ud28tR2lybHMtS2lzc2luZy1IYW5uYWgtYW5kLUNsYXkucG5nIiwidGl0bGUiOiJUaGlydGVlbiBSZWFzb25zIFdoeTogU2Vhc29uIDIvIEVwaXNvZGUgMiBcIlR3byBHaXJscyBLaXNzaW5nXCIgLSBSZWNhcC8gUmV2aWV3ICh3aXRoIFNwb2lsZXJzKSIsInN1bW1hcnkiOiJBcyBIYW5uYWggZXN0YWJsaXNoZXMgaGVyc2VsZiBhcyB0aGUgYW5ub3lpbmcgdm9pY2UgaW4gQ2xheeKAmXMgaGVhZCwgQ291cnRuZXkgdGFrZXMgdGhlIHN0YW5kIGFuZCB5b3UgcXVlc3Rpb24gaWYgc2hlIG1heSBzdGlsbCB0byBoZXIgbGllIG9yIHJldmVhbCB0aGUgdHJ1dGguIiwidGVtcGxhdGUiOiJkZWZhdWx0In0="]