In the Season 3/ Episode 1 opener Mando and Grogu are reunited on a quest of redemption as Din Djarin has broken the sacred vow of not removing the helmet to reveal one's face.
Aired (Disney+)
March 1, 2023
Director(s)
Rick Famuyiwa
Writer(s)
John Favreau
Previously Noted Characters
The Mandalorian, Din Djarin
Pedro Pascal
Greef Karga
Carl Weathers
Bo-Katan Kryze
Katee Sackhoff
The Armorer
Emily Swallow
Grogu
David Acord
Recap
This content contains pertinent spoilers. Also, images and text in this post may contain affiliate links which, if a purchase is made from those sites, we may earn money or products from the company.
Reunited And It Feels So Good – Mando, Grogu
Before we get started, let's address the question on everyone's mind: How are Mando and Grogu together because in the season 2 climax, the Mandalorian, with a heavy heart, completed his mission of giving over Grogu to the astonishing and thrilling entrance of Luke Skywalker for training which would take years for Grogu and in turn could be a lifetime for Mando. In order to find out how these unanimous two are brought together, you will have to watch the last three episodes of Boba Fett.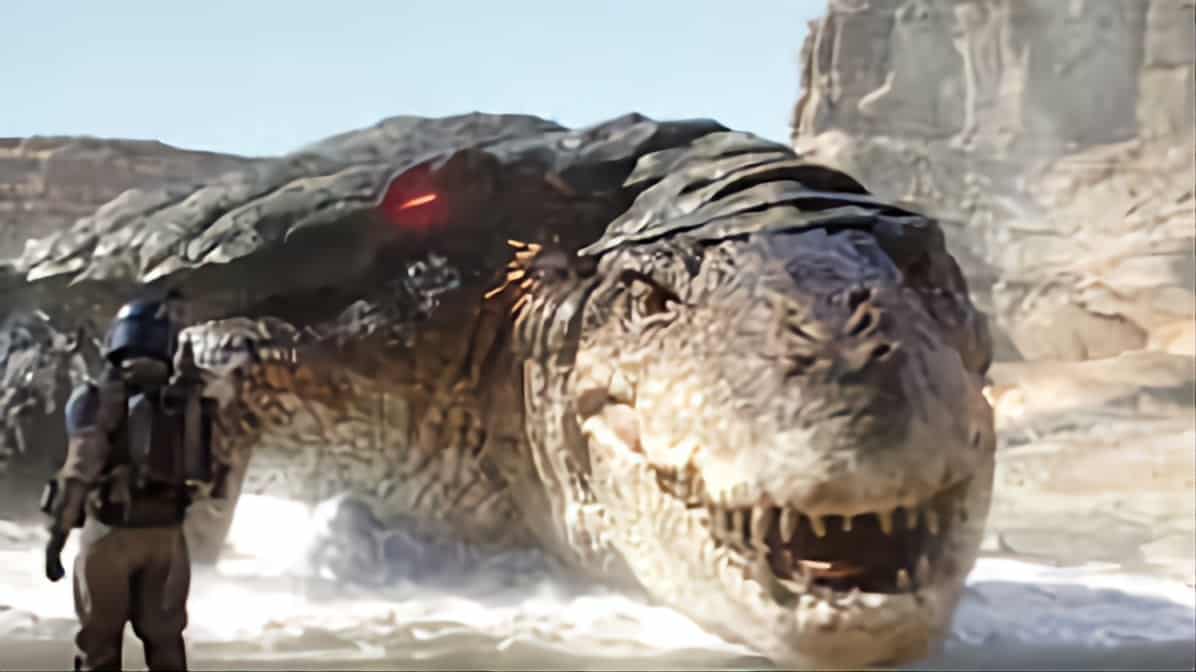 Gator No More – Mando, Grogu
The season 3 opener starts with a bang as a young child receiving his helmet amid a baptismal Mandalorian ritual only nearly escapes the jaws of a ginormous alligator-like reptilian while wading in the waters. This ghastly beast continues to attack the others gathered with intense ferocity. The Mandalorians fight back valiantly but fail at subduing the creature. Just as their efforts are beginning to wane, a Nobu starfighter plane heroically swoops in and, with several blasts, obliterates this monstrosity with all looking on in amazement and exhilaration (including us viewers) as the drìver manned cockpit opens to reveal the heroic Mando (Din Djarin) and, as if that is not exciting enough – wait for it – the second cockpit opens to reveal an even more surprising Grogu (affectionately called baby Yoda)! Now that's how you open an anxiously anticipated season!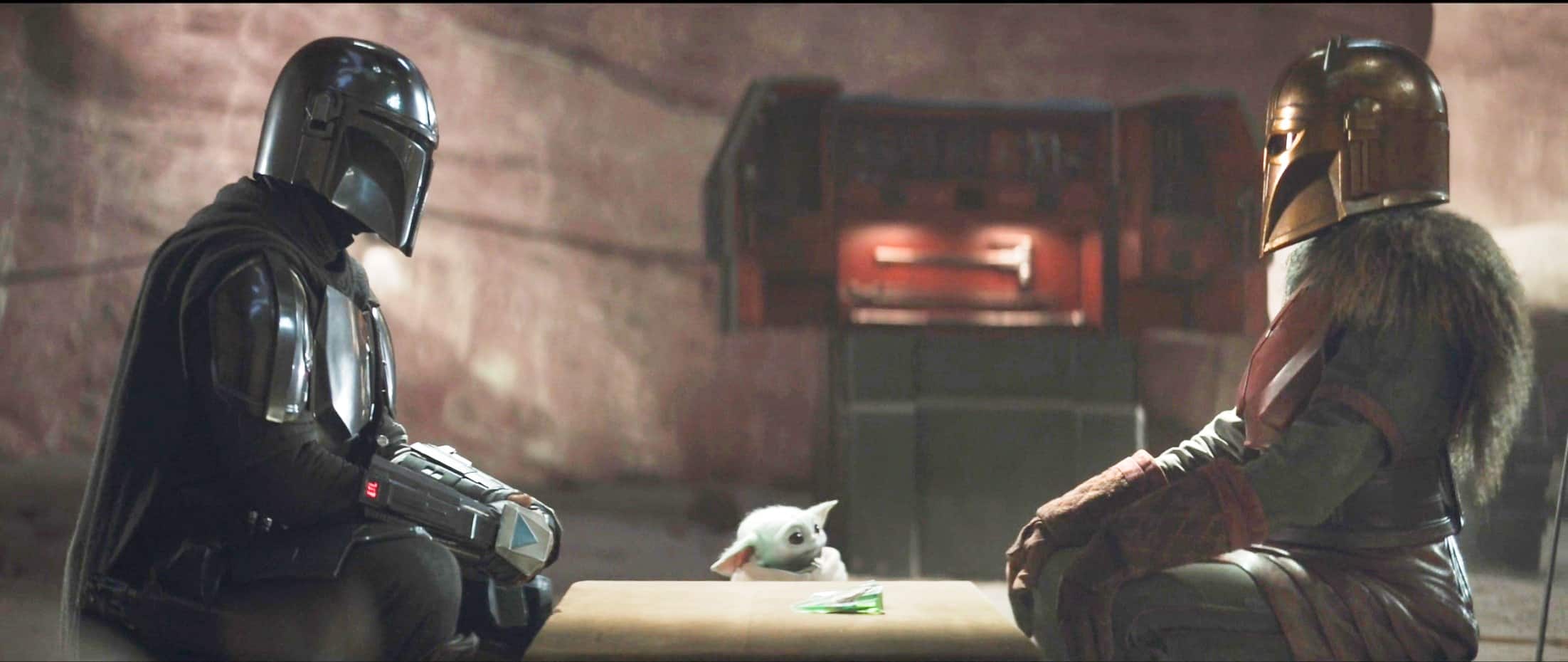 The Quest – Mando, Grogu, The Armorer
Last season Mando revealed his face, thus causing him to be exiled as a member of the Mandalorian society. In order to redeem his status for his transgression, as per The Armorer, he must return to his ravaged home planet of Mandalore and ceremoniously bathe in the living waters in the Civic Center (corny name) beneath its salt mines. To all concerned, Mandalore is but a vast wasteland that has been cursed and is inaccessible, but based on a previous aside mention from Bo-Katan Kryze that the home world is actually not cursed and is still viable, Mando, with his normal tenacity, is determined to see his quest through with a newly skilled Grogu at his side still in possession of those staple endearing and humorous antics we have all come to love.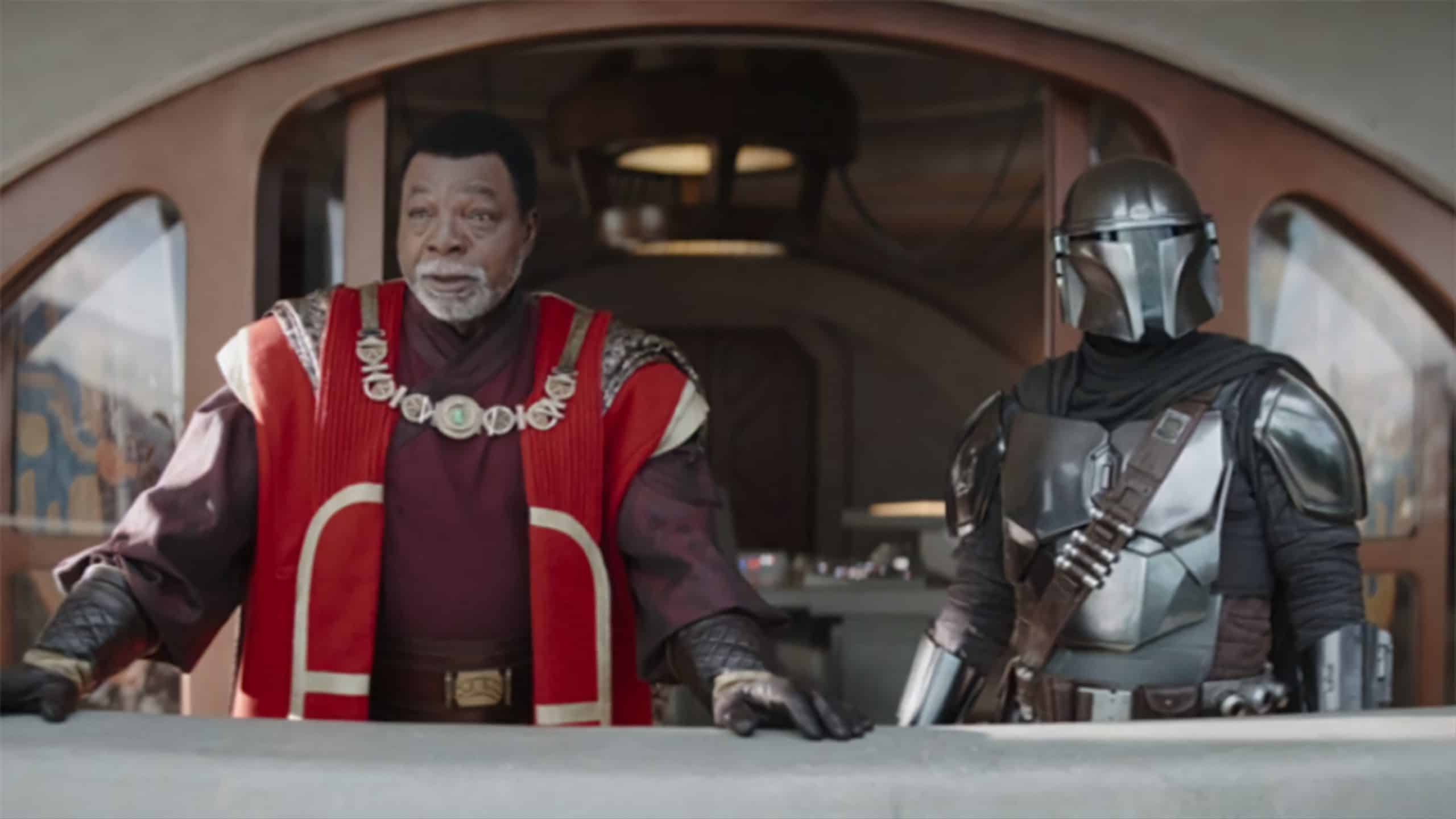 Warm/Cold – Mando, Grogu, Greef Karga, Bo-Katan
Episode one of season 3 also ushers in the welcome return of Greef Karga, looking impressive in his rich garbs, who has transformed Nevarro under his leadership into a booming trade mecca with all the revamped building accouterments. Mando and Grogu receive a warm reception on their return in an attempt to resurrect Grogu's re-programmed past nurse protector IG-11 droid and set off in their new souped-up Nobu starfighter to find a critical part for repair.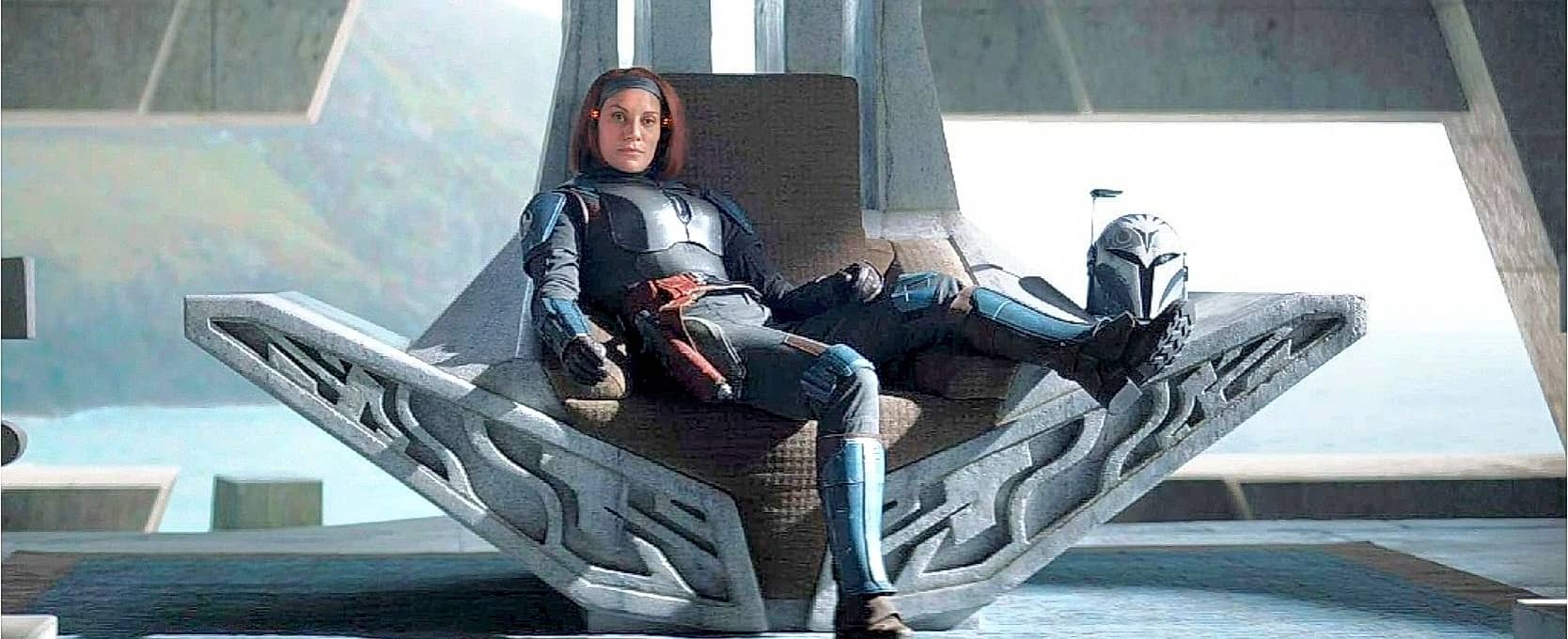 The two first visit, in contrast to Greef Karga's open arm's reception, a cold and bitter Bo-Katan on Kalevala seated on her hollowed throne of self-pity, misery, and emptiness. She welcomes him with a thinly veiled disdain and then tries to dissuade Mando from what she views as a futile mission, but of course at episode close, Mando, in resolute fashion, sets off on his mission in spite of her warnings.
Our two heroes are primed and ready to lead us on what appears to be an exciting adventure this season, as in the previous seasons, with a quest in place.
Star Wars Directory
| | |
| --- | --- |
| Disney+ Series Character Guide | Created |
| Collected Quotes | Not Created |
| Season Reviews | The Mandalorian: Season 1 |
Things To Note
Question(s) Left Unanswered
1. Will the home-world living waters of Mandalore be viable for Mando to bathe in the for redemption?
2. What unexpected inhabitants, mysteries, and/or unlocked secrets lie in wait on Mandalore?
What Could Happen Next
1. Will the bitterness that inhabits Bo-Katan Kryze over Mando winning the dark saber later erupt in a battle between the two?
Review
---
Community Rating:
---
Highlights
The riveting season-opening battle between the Mandalorians and the ginormous alligator-like reptilian.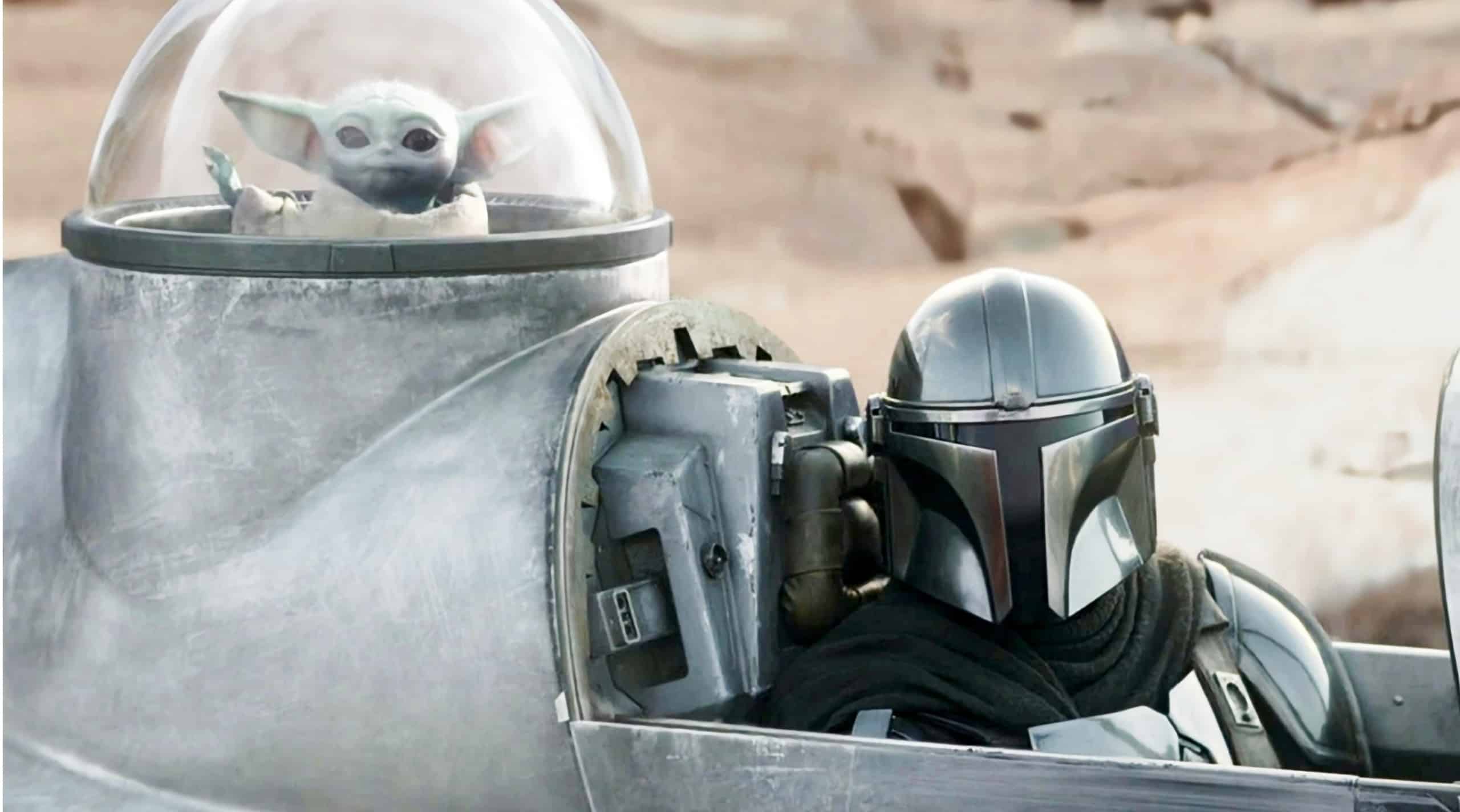 The Mandalorian: Season 3/Episode 1/Chapter 17: The Apostate – Recap/Review
Overall
The Mandalorian has a firm foothold in the lore that was created and still maintains the components that made the first two seasons a popular fan favorite.
Highlights: The riveting season opening battle between the Mandalorians and the ginormous alligator like reptilian.