The Last Days of Ptolemy Grey: Season 1/ Episode 2 "Robyn" – Recap/ Review (with Spoilers)
After an unfortunate situation, Robyn moves in with Ptolemy and, with no family to worry about, takes on the full-time role of handling his affairs and secrets.
---
Aired
3/11/2022
Network
Apple TV Plus
Directed By
Debbie Allen
Written By
Walter Mosley, Jerome Hairston
Introduced This Episode
Billy
Martin Bats Bradford
Dr. Rubin
Walton Goggins
Coydog
Damon Gupton
Sensia
Cynthia Kaye McWilliams
Ms. Wring
Denise Burse
Recap
Making The Best Of A Bad Situation – Hillard, Niecie, Robyn, Ptomley
Because Niecie has to put her son first, even if he is a low-down rapist in the making, she kicks Robyn out. Mind you, Robyn doesn't have any family, hasn't flirted or done anything but sleep on a couch in a shirt and shorts, but is made to feel like she is the problem.
Fine, Robyn goes to Ptomley's house, and despite his memory loss, he remembers her and doesn't freak out too much about her still having a key to his place. However, Robyn does freak out when she sees the state of his place, from the roaches, hearing he hasn't used his own toilet in weeks, and that he pisses in a bean can and dumps the urine in the sink. Luckily, Robyn is used to fixing things around the house, so she handles the bathroom, and with an offer to stay, she starts working on the clutter that Reggie just didn't have the time to tackle.
Getting On The Good Foot – Billy, Dr. Rubin, Ptomley, Robyn
While Robyn was a complete stranger previously, she and Ptomley get along just fine. He even lets her clean out her place, with the help of Reggie's friend Billy, and his apartment begins to look less like a makeshift storage room. But, as Robyn gets curious about what is behind the pad-locked door, issues arise since that is Sensia's room. But with roaches in the kitchen, Robyn believes the whole apartment needs to be bombed, and she can't have them running to this one room.
So, she bypasses the lock by taking it off the wall and finds a well-preserved room. One that has cobwebs and signs it has gone untouched for years, but, besides that, it is clean, filled with Sensia's clothes, and is a borderline museum. Which has some things Robyn finds interesting, and while Ptomley does have a moment about her touching Sensia's things, at the same time, he realizes someone should take care of it, have it even, so he gives it to her.
And in Ptomley doing what he can to take care of her, and there being reciprocity, it makes the discovery of the doctor's appointment to see Dr. Rubin a bit of a surprise. Especially once she learns it is about aiding Ptomley's memory. But with just one shot, he has immense clarity in a couple of hours. The kind that leads to Ptomley damn near having to reintroduce himself.
There Are Things A Man Gotta Do – Ptomley, Robyn, Coydog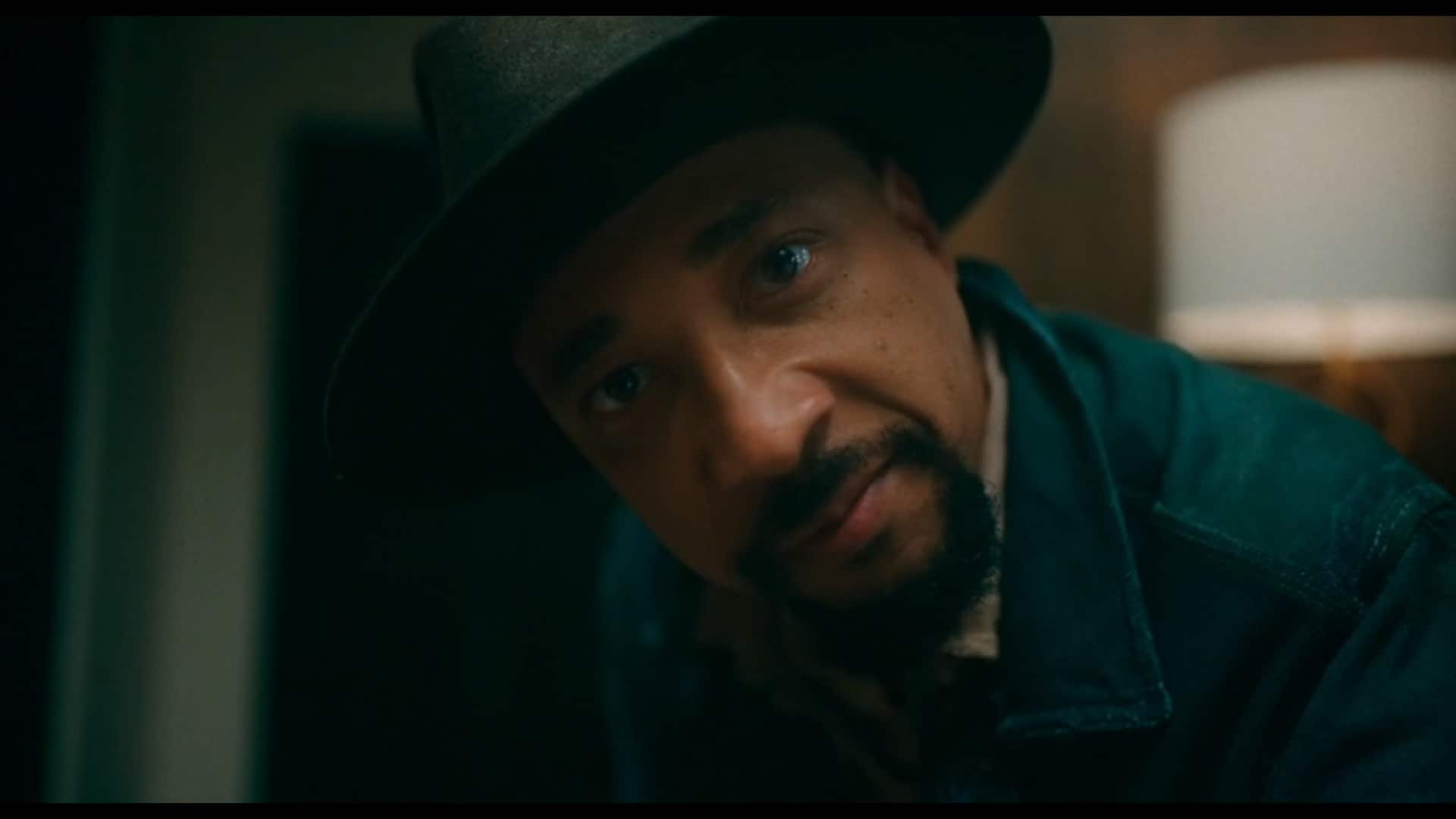 While lucid, Ptomely worries about two things: The first is investigating Reggie's death and then, in the back of his mind, finding whatever it is that the ghost of Coydog, his mentor, keeps yapping about. But unfortunately, the lucidity only lasts a few hours. So while they are able to investigate the place Reggie died and get some answers, like the killer had a zig-zag over his left eye, sadly, no sooner than that information is gathered, Ptomley is in a tailspin, cognitive wise. Thus leading Robyn to call Dr. Rubin's assistant for a second dose which will give Ptomley a longer term of lucidity.
But, unfortunately for both Robyn and Ptomley, they didn't hear the full drawbacks to this medicine. So the only thing that can be gathered is after healing Ptomley's brain from the effects of dementia and Alzheimers for weeks, or two months, according to the first episode, he will have a sharp decline.
Things To Note
Question(s) Left Unanswered
Is the Islamic center underneath Ptolemy's apartment still open? Do they check on him?
What the hell is wrong with Hilly?
They didn't get into the drawbacks of taking this drug, but is it safe to say your memory will be in worst shape after you take it?
Does Ptomley have neighbors?
What Could Happen Next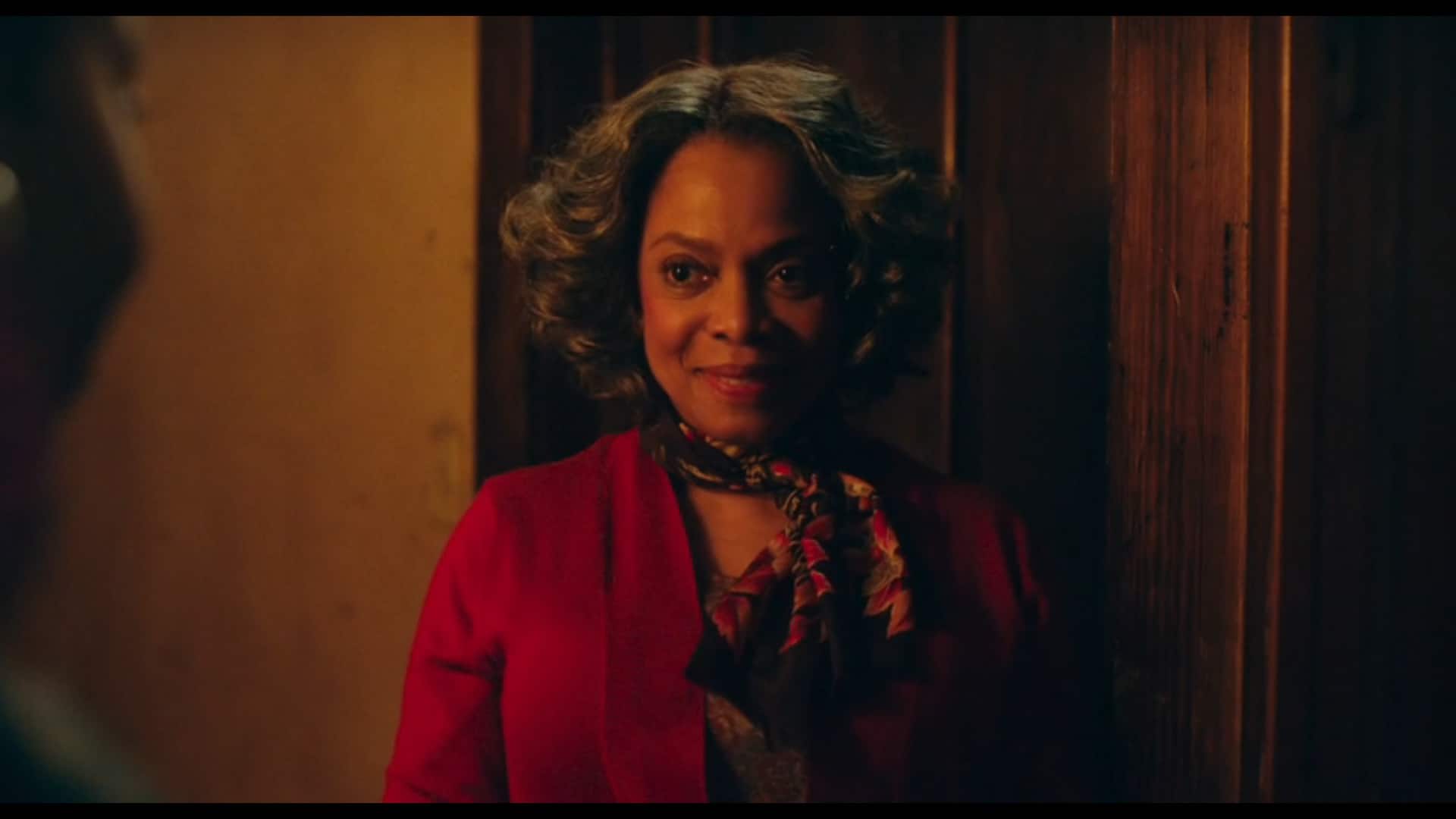 Hopefully, we learn what happened to Sensia, considering we only see a young version of her and not an old woman, unless Ms. Wring is Sensia? If not, someone from Sensia's family who could know something.
We learn Hilly was involved with Reggie's death, the creep he is.
Review
Highlights
Robyn and Ptolemy's Dynamic
Being that we're so used to seeing Samuel L. Jackson in movies, it means we've been robbed of him getting to develop a character, especially as the lead role. For when he was part of Star Wars and the MCU, his character was notable, important even, but not the guy. In this case, he is the guy, and you can see him being a proper veteran in that the scene is never just about him and what his character is going through. Beyond the dementia, we see Jackson lean on Fishback's Robyn in a way that trusts that she knows what to do with the weight of the situation.
It's like how in certain fields they talk about passing the baton? In Robyn and Ptomley's scenes, you can see Jackson use his star power to draw you in and then hand over the heavy work to Fishback to keep you engaged. Thus building her up in the moment and adding to her already impressive resume. Not only in showing her ability to handle various kinds of characters but work with various personalities and shine no matter how big her scene partner is.
Perhaps the best example of this is just seeing the care she shows Ptomley while getting rid of his things. In that moment, you see Jackson allow himself, through his character, to become weak, vulnerable, reliant on Robyn's every word, and thus she has to command and take control of the scene. Thus setting her up to be seen as a leading actor, not just a strong supporting role or leading female character.
The Anticipation of Ptolemy's Stories
Clearly, Ptomley had a notable childhood. Between Coydog's influence, that fire, migrating, and so much more, we see glimpses of what was his childhood, but don't have the full details. Heck, even when it comes to his family. We may learn what Reggie and Bobby were like growing up, alongside Niecie, and even get some information on their mother. Never mind, there is Ptomley's wife and their love story, alongside why she seemingly died in her 30s or 40s.
Add in what Coydog keeps harassing Ptomley about and finding Reggie's murderer, and we got a whole lot to look forward to.
[ninja_tables id="64950″]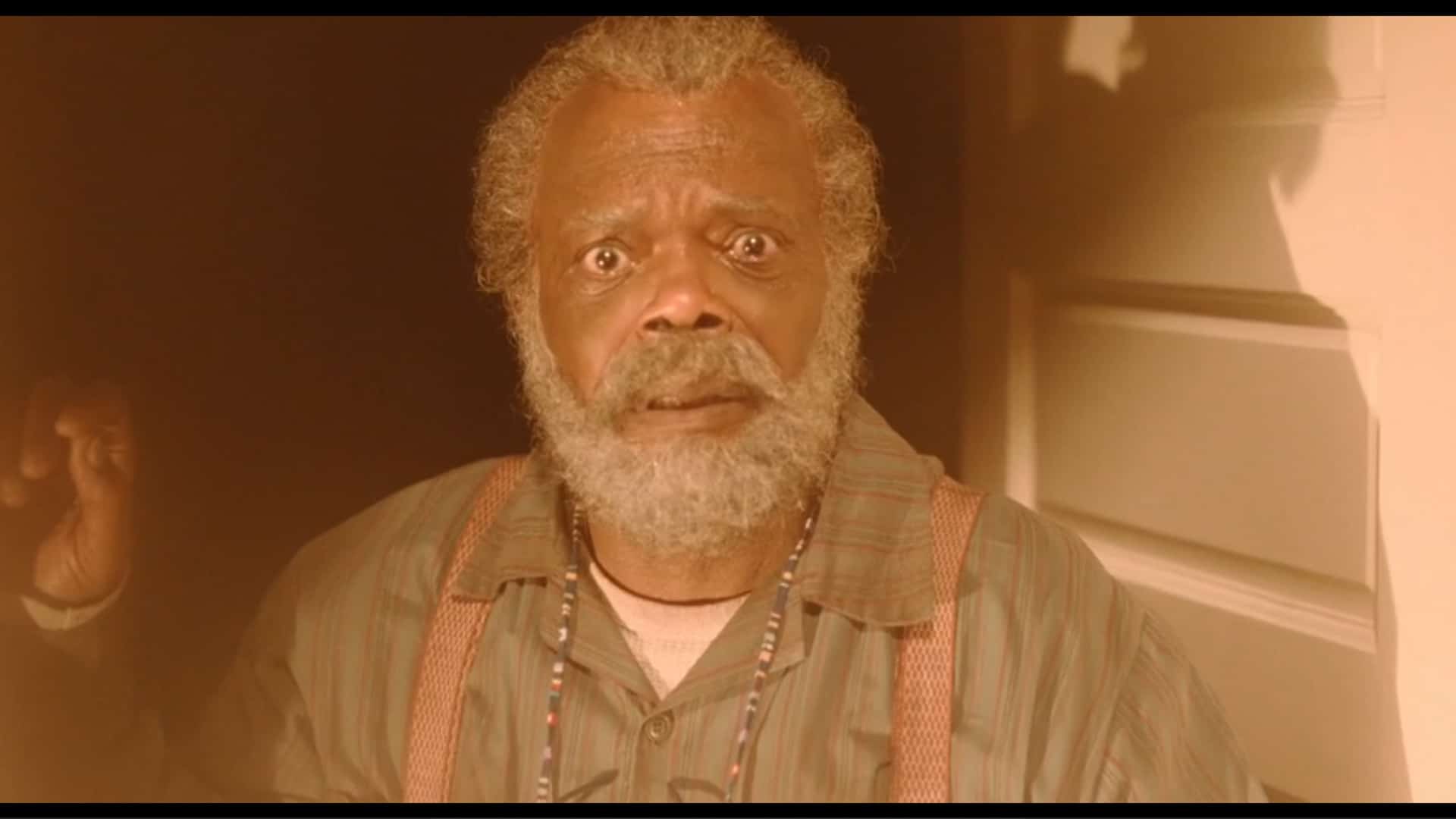 The Last Days of Ptolemy Grey: Season 1/ Episode 2 "Robyn" – Recap/ Review (with Spoilers)
Overall
Dominique Fishback and Samuel L. Jackson is the combination you never knew you needed, and you can only hope this isn't the first and last time these two work together.
Highlights
Robyn and Ptolemy's Dynamic
The Anticipation of Ptolemy's Stories
Related Topics:
Apple TV Plus
,
Cynthia Kaye McWilliams
,
Damon Gupton
,
Debbie Allen
,
Denise Burse
,
Jerome Hairston
,
Martin Bats Bradford
,
The Last Days of Ptolemy Grey
,
The Last Days of Ptolemy Grey: Season 1
,
Walter Mosley
,
Walton Goggins