June makes a monumental decision which seems to weigh on her more than any other. Though, when it comes to Serena, her decision has her in a nearly joyous mood.
---
Network
Hulu
Director(s)
Deniz Gamze Erguven
Writer(s)
Eric Tuchman
Air Date
8/7/2019
Images and text in this post may contain affiliate links which, if a purchase is made, we'll earn money or products from the company. Affiliate links and external links have an upward facing, superscript, arrow.
Recap
Meanwhile In Toronto: Fred, Moira, Luke, Mike, Serena Joy
Serena Joy is pretty much living her best life. Mike has her in what looks like a beautiful hotel suite and whatever agreement she brokered with him, it got her visitation rights. Oh, yeah, in case it wasn't made clear, she screwed over her husband of decades for a baby that isn't hers. Which is something Moira points out, as she is forced to allow Nichole to spend an hour with Serena, and before she is escorted out of the room.
But, before you think Luke and Moira were just coerced to deal with Fred and Serena being in Canada – you're mistaken. Mike does allow Luke to speak with Fred, with a guard present, but you can tell he knew something was going to happen. Luke is, after all, June's husband and this man kidnapped his wife, represents the people who stole his daughter, and what man do you know could have all that done to him and not snap? Especially when dealing with someone like Fred, who is just smug.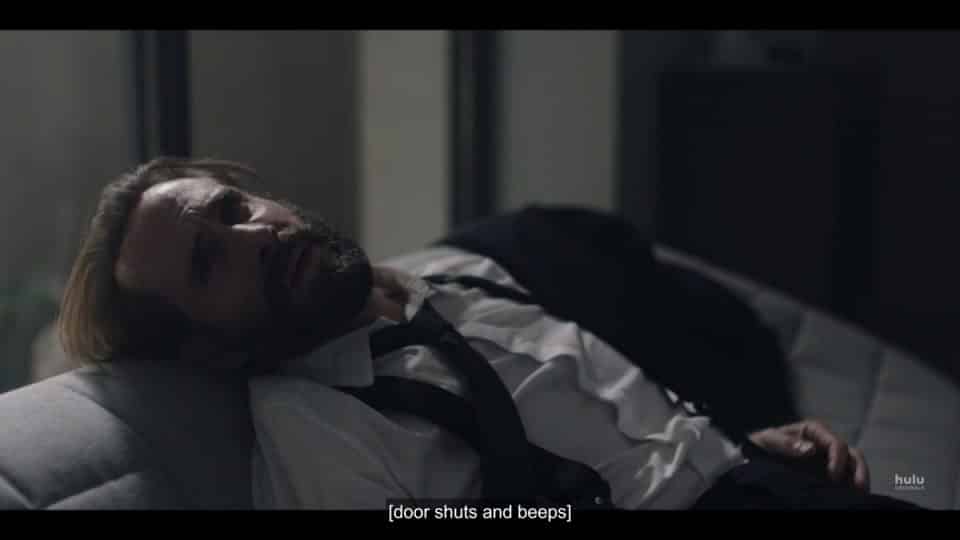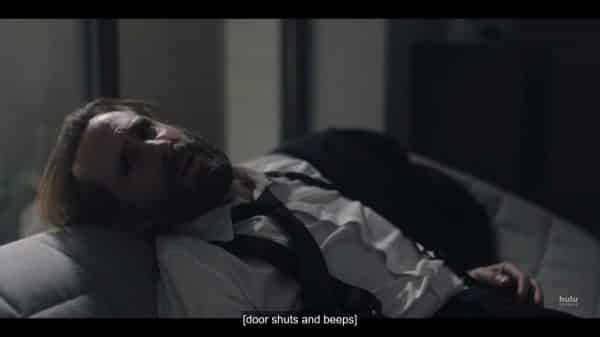 Sacrifices Had To Be Made: Commander Lawrence, June, Eleanor
In Gilead, we're told in one week, the plane will come in, and the kids will ship out. This is something which, at first, was rather joyous for June. A plan was coming together and was doing much good. On top of that, it seemed she was going to get away with murder for with Fred and Serena Joy taken in, it is assumed Commander Winslow's disappearance may have been related in some way. However, there is the issue of Eleanor. Someone who is a bit overzealous about kids being rescued to the point she is willing to speak of it to some of the other wives.
As you can imagine, this is alarming to June since this will not only ruin her plan but probably get more people killed at once than she has gotten harmed thus far. So, she goes off on Eleanor, quite harshly, until Commander Lawrence stops her. But, what he doesn't stop is the guilt Eleanor takes on from being chastised which leads to her killing herself. An action June could have saved her from, for she did discover Eleanor not too long after she took her pills. Yet, to protect all she planned, she lets her die.
Which, for June, might have been a good idea. Well, at least for now. For one issue June was facing was, with Fred being taken in, and Commander Winslow missing, it made a lot of the hotheads in Washington want to retaliate. Also, with those two gone, it has allowed Commander Lawrence to regain prominence. So combine a dead wife with a resurgence of power equals Commander Lawrence stopping his peers from locking down the border or more drastic actions.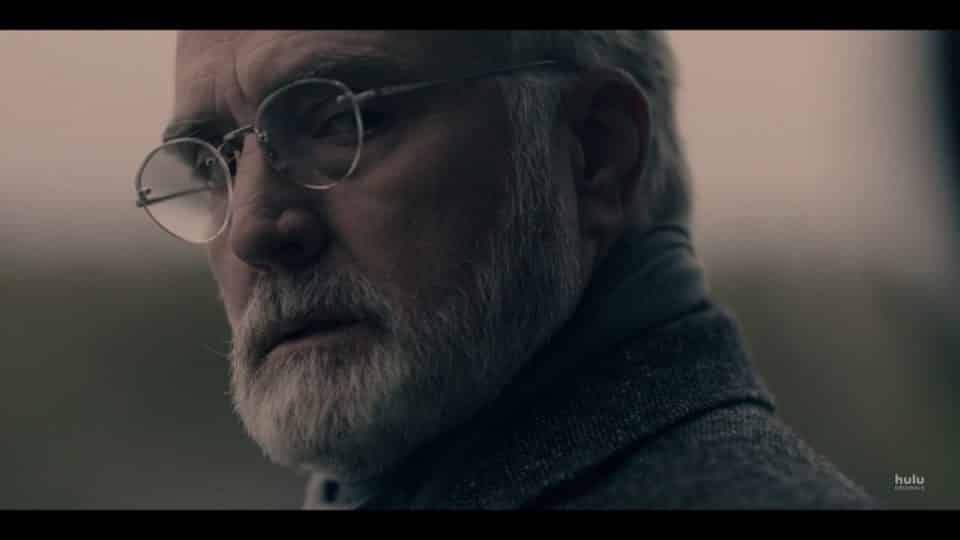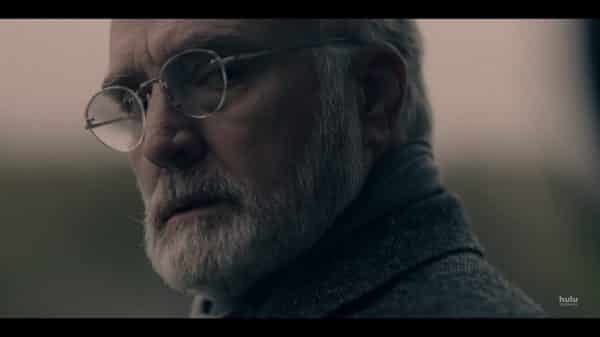 However, there is a serious issue that June now has to deal with. Eleanor was one of the driving reasons Commander Lawrence was willing to work with June. So, with her dead, and him suspecting something, did she create a short term solution which won't allow for her long term plans?
Question(s) Left Unanswered
Considering Eleanor is dead, does Commander Lawrence have much of a reason to go along with June's plan anymore?
Review
---
Community Rating:
---
Highlights
The Weight Of June's Decisions Is Aging Her
I hope this doesn't come off ageist, but there is something about looking at June, after Eleanor's death, which makes it seem she has aged. Which I only point out since we spend a good 5 or so minutes an episode staring at June's face. To not know every line, bruise, pore, and the structure of Elisabeth Moss' face at this point could only be achievable if you fast forward.
So one would submit the stress of Gilead, grand plans, letting people get harmed, killed, or even committing suicide because of her pursuit of redemption, it's getting to June. Maybe to the point that, before this is all over, she'll likely die not from a bullet, but a heart attack or stroke. Which, I know, considering how Handmaids are medically monitored this isn't likely to happen. However, a lot of things which shouldn't happen do on this show all the time.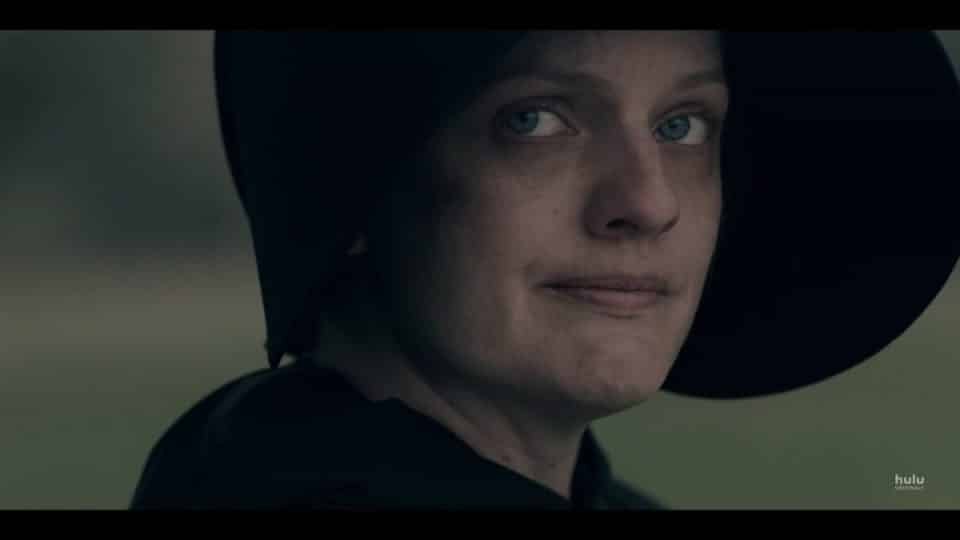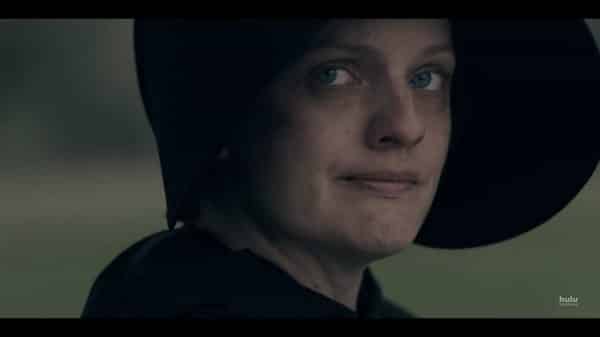 Serena Betraying Fred
It can't be said June planned out Fred's demise but as strong-minded as Serena is sometimes said to be, let's not pretend June isn't watching an old seed planted bear fruit. Serena has long been pushed to look at Fred as the reason she isn't happy or fulfilled. So this, what could be considered her snapping, its on par with Luke punching Fred in the face.
On The Fence
Why Would You Let A Civilian With Motive To Inflict Pain Be With A High Ranking Prisoner?
Which really shouldn't have happened. I get Mike will try to write it off as something he didn't know would happen but, think about it, you have a war criminal in your custody. Why in the world would you let anyone who has reason to do them harm in the same room? He could have stabbed Fred, took the guard's weapon, assuming he had one, and pretty much killed your leverage and gave Gilead all the reason they needed to start a war. But, I guess giving the audience a cathartic release was all that mattered, right?
Follow Wherever I Look on Twitter, Like us on Facebook, Sign Up For Our Mailing List and Subscribe to the YouTube Channel.
[ninja_tables id="36752″]
The Weight Of June's Decisions Is Aging Her - 85%
Serena Betraying Fred - 80%
Why Would You Let A Civilian With Motive To Inflict Pain Be With A High Ranking Prisoner? - 75%