The Good Doctor: Season 4/ Episode 20 [Season Finale] – Recap/ Review (with Spoilers)
---
Community Rating: 0.00% (0) - No Community Ratings Submitted (Add Yours Below)
---
This post may contain affiliate links and spoilers. Please read our disclosure policy.
---
While a noted end of an era for one character, it is also the beginning of a rather special chapter for one of the pairings.
---
| | |
| --- | --- |
| Episode Name | Vamos |
| Aired | 6/7/2021 |
| Network | ABC |
| Directed By | Mike Listo |
| Written By | Peter Blake, David Shore |
This content contains pertinent spoilers. Also, images and text may contain affiliate links, which, if a purchase is made, we'll earn money or products from the company.
Recap
It's Nice To Have Someone There When Life Is Hard – Dr. Andrews, Nurse Morales, Lea
As Lea helps a new mom keep her daughter alive, Dr. Andrews is forced to admit he has been flirting with Nurse Morales. Why? Well, because his marriage is falling apart. His wife is seeing someone new and it seems the sudden joining of this trip was to clear his head.
However, don't think Dr. Andrews is going to move on to Nurse Morales as, with her noticing him still having his wedding ring on, she recognizes he isn't ready to leave his wife. And even when he pawns it for the sake of a patient, it seems her feeling he isn't ready yet hasn't changed, nor his about trying to give it one more go with his wife.
Taking Chances – Morgan, Alex, Claire, Dr. Osma, Dr. Saravia, Dr. Lim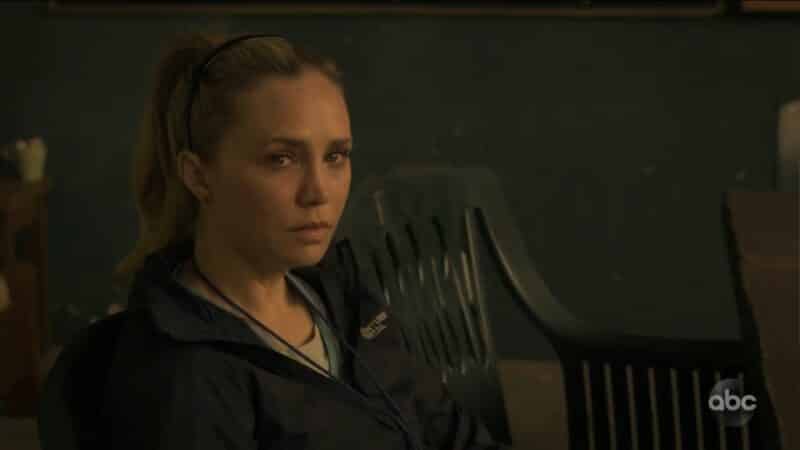 For both Morgan and Claire, they are presented with a situation where they can either step up, or someone could die. For Claire, with the encouragement of Dr. Saravia, she leads a surgery, and even when she struggles, due to the patient's BP dropping, she listens to her gut, saves them, and presents the miracles Dr. Osma wanted the surgical team to produce.
As for Morgan? Behind the scenes, as the season primarily focused on her off and on thing with Alex, she was doing physical therapy and apparently was experiencing minimal, if no pain. Because of this, she decides to glove up and perform surgery but, towards the end of it, she is forced to tap out. Thus having to hand it over to Alex who, thankfully, finished the surgery he was tasked with in time for Morgan to scrub out.
On a non-surgical or life-threatening note, it seems, despite her pain and struggles, Dr. Lim has a desire to open up again. For with every question, Dr. Osma realizes Dr. Lim is looking for more than an exotic quickie – she wants real intimacy. Because of this, he pushes her to open up as much as she expects him to and this leads to her originally shutting him out.
But, then she decides to reveal she has PTSD, needs to run to clear her head, and are on three different medication to help her get through the day. Leading to, eventually, Dr. Osma revealing the reason he hasn't returned to the US is that he likely has an active warrant from skipping a court date. However, he does wonder, if he got that cleared up, would Dr. Lim mind a visit?
A New Dawn, A New Day – Claire, Morgan, Alex, Shaun, Lea, Dr. Lim, Dr. Saravia, Dr. Osma
After all the planned, and handful of unplanned, surgeries are done, it is a time to reflect. Dr. Lim reflects on her time with Dr. Osma and having not just physical but emotional intimacy with someone once again. Claire finds herself forced to think about her time in Guatemala, especially under the tutelage of Dr. Saravia, for she is being offered a job down there. Of which she ultimately takes, with Dr. Lim's blessing.
As for Morgan? Well, while she loves being an internist, she can't shake feeling like she failed as a surgeon due to being unable to complete the surgery from the other day. Which she opens up about to Alex, who reveals he broke up with his girlfriend for he loves Morgan and, surprisingly, she reveals she loves him too. Making it appear that Guatemala was a real turning point for everyone.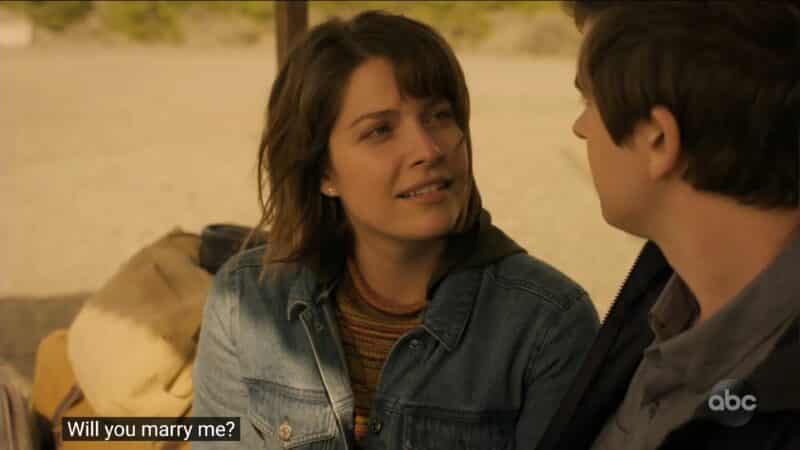 This also includes Shaun and Lea who, while still not fully over the loss of their child, Lea especially, it seems that, while they won't make the major change of being parents, Lea proposes, literally, they become husband and wife. To which, of course, Shaun accepts, and it appears that wedding bells will ring in the already confirmed season 5.
Commentary/ Review
Highlights
Lea and Shaun Getting Married
While it is exciting to see Shaun get married, perhaps what we're most interested in is the possibility of reconciliation. With his father dead, but mother alive, there is a hope that Shaun could have the storyline we just saw Claire start. One in which Shaun's mother explains herself, hopes for them to move forward, and while it might be awkward and perhaps feel like a rehash, considering so much of Shaun's childhood remains murky? It would be nice if he did explain more of the time period between running away, ending up in foster care, than under Dr. Glassman's wing. Which only his mother's appearance could potentially force out of him.
Dr. Lim Having A New Love Interest & Opening Up
With Claire gone, this means Dr. Lim needs a new rock and with Dr. Osma seemingly assuming the series regular role due to Claire's exit, it seems he'll fit the bill. Thus bringing with him international experience as a doctor, as well as the bare-bones techniques he and his team revealed in Guatemala. Though, let's hope he works for a different hospital as the last thing Dr. Lim needs is a rehash of the storyline that was cut off one or two seasons ago.
Low Points
Morgan and Alex Getting Together
All that time wasted in their cat and mouse game could have shown Morgan getting better and her doing surgery in Guatemala a triumphant moment. Instead, she remains shackled to Alex, giving him purpose, and wasting her on this bland relationship.
On The Fence
The Bittersweet Departure of Dr. Claire Browne
Speaking on the character, Claire has always had a bit of a rocky history on The Good Doctor. Until this season, she has been a bit of a black widow in terms of being the one characters got close to before being written off. And even outside of her romantic relationships, while the core of her being raised with an alcoholic mother, with an absent father, who had to tireless work to get to where she is has been consistent? Everything else? Not so much.
When the show wanted to do its own #MeToo storyline, that fell off for Claire. At a time, there was this eyebrow-raising push to have Morgan and Claire be so close they saw each other outside of work, but then that was dialed back. And it just constantly seemed that just as a storyline ramped up for Claire, she found herself losing her spotlight and a lot of the growth, or even failures, being handled off-screen.
So this departure seems apt for a show that has long had trouble balancing Shaun being the star and draw, yet making sure the other characters are shown to have lives of their own.
Not Seeing Morgan Do Physical Therapy or Dr. Andrews' Marriage Fall Apart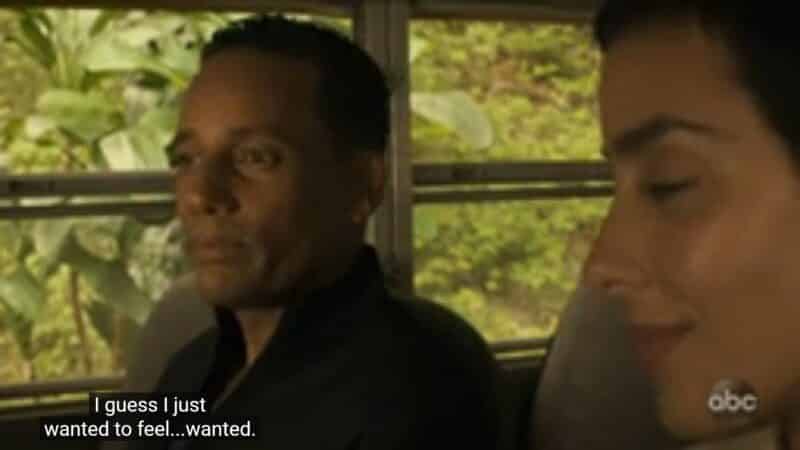 Do we like the new residents introduced, and the two staying for next season? Yes. Did we enjoy Claire bonding with her dad, Shaun prepping to become a father, and storylines like that? Absolutely. However, the rush of revealing Dr. Andrews' marriage is at the point of his wife seeing other people and Morgan felt physically able to do surgeries? That should have been invested in more.
Heck, for Dr. Andrews especially since, with him sharing something with Shaun, they could have shown how much it weighed on his marriage, assuming that was a factor in their pending divorce.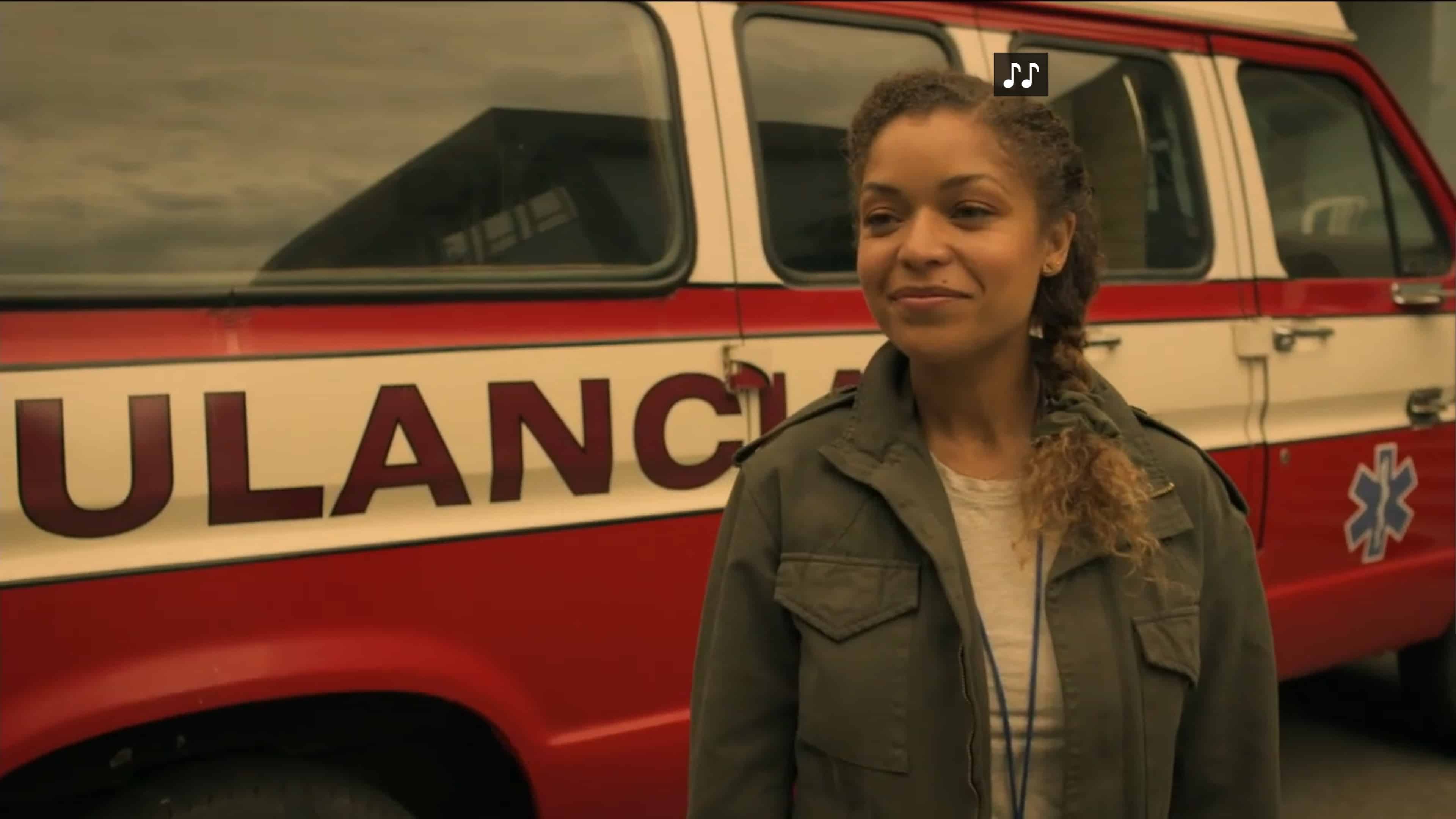 The Good Doctor: Season 4/ Episode 20 [Season Finale] – Recap/ Review (with Spoilers)
Trajectory: Plateau
The Good Doctor ends season 4 still trying to work out kinks in its formula. For while Shaun remains in top form, even using the guidance he got from Dr. Glassman to encourage Claire, every other character remains inconsistently focused on at best and forced upon us at worst. So here is hoping season 5 figures a way to drive Shaun and the community he represents forward while figuring a way to not just present the potential of supporting characters, and give them the occasional spotlight, but truly let them do full arcs.
Highlights
Lea and Shaun Getting Married
Dr. Lim Having A New Love Interest & Opening Up
Low Points/ On The Fence
Morgan and Alex Getting Together
The Bittersweet Departure of Dr. Claire Browne
Not Seeing Morgan Do Physical Therapy or Dr. Andrews' Marriage Fall Apart