The Good Doctor: Season 3 (First Half) Recap/ Review
Loss and the adjustment required to bring something into your heart is the focus of the first half of season 3, and for no character is it easy.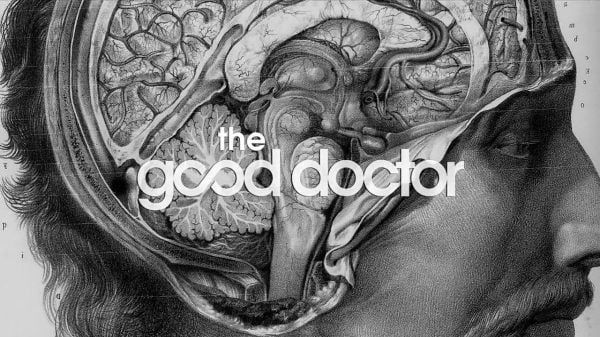 Loss and the adjustment required to bring something into your heart is the focus of the first half of season 3, and for no character is it easy.
---
Network
ABC
Creator(s)
D

avid Shore

Aired
9/23/2019 – TBA
Noted Cast
Shaun
Freddie Highmore
Claire
Antonia Thomas
Morgan
Fiona Gubelmann
Alex
Will Yun Lee
Dr. Lim
Christina Chang
Dr. Andrews
Hill Harper
Dr. Glassman
Richard Schiff
Debbie
Sheila Kelley
Marcie
Joanna Going
Ethan
Kirby Morrow
Carly
Jasika Nicole
Breeze
Sharon Leal
Dr. Melendez
Nicholas Gonzalez
Lea
Paige Spara
This content contains pertinent spoilers.
The Good Doctor Season 3 (First Half) Synopsis
It's officially the start of Shaun, Claire, Morgan, and Alex's third year, and with Dr. Lim taking over as chief of surgery, she is going to allow them to lead surgeries. Which, as you can imagine, causes a lot of anxiety and the reveal of obstacles that will permeate in the future. For example, Morgan has rheumatoid arthritis, Shaun is… well Shaun, and while he has worked on his bedside manner with patients, interacting with nurses he still has to work on. Especially since one reports him and now he has a complaint in his file.
But, work drama isn't just about getting to lead a surgery. Dr. Andrews, while no longer president, or chief of surgery, still is very much an authority figure, and he cracks down on Shaun and pushes Morgan to shine. Then, when it comes to Dr. Glassman, with him opening up a free-clinic, and working with Debbie, he fully gets to experience his new wife and similar to Alex's wife, you are just counting the scenes until she suddenly disappears without notice.
Which brings us into the personal drama. Between Shaun meeting his parents, towards the end of the first half, dating, and patients, he has his plate for. Claire also is dealing with parental issues, and as for Morgan? Well, inconsistency still plagues her character but, at the very least, her relationship with Claire grows.
Review
---
Community Rating:
---
Highlights
Meeting Shaun's Parents – 85
We have spent most of the show wondering what happened to Shaun's parents, why did they let him go, did they let him go, and so many other questions. A lot of those questions are answered, and now the only thing missing is when did Dr. Glassman become an integral part of Shaun's life? We know Shaun went into foster care for a bit, so when did Dr. Glassman step in? We saw him at Steve's funeral, which may have been the last time Shaun saw his parents. So what happened?
But the Dr. Glassman part of things aside, I think you'll find the explanations for Shaun's mom abandoning him understandable in terms of who she is. If you are a parent or want to become one, you may have that, "Well, I could never" belief, but there is something about Marcie, Shaun's mom, which pushes the idea she cared more about being a wife than a mother. And the way Joanna Going portrays this makes it so you may not hate Marcie as much as you feel bad for her. For there seems to be more to her than we are told and you can tell there is some sort of issue or damage going on that isn't being expressed fully.
As for Ethan, Shaun's dad? Let's just say, within an hour of his death, he is a piece of work. The kind who opens the door for what wasn't something many may have expected before Shaun's trip to see his father.
Carly's Take & Effort To Date Shaun – 89
Representation has always been a huge thing for "The Good Doctor," but it has mostly been in terms of Shaun being in the medical profession, and with him being a noted savant, there was always an asterisk there. However, in terms of social situations and dating, Shaun has struggled and with Carly, she is put into that position where we are given an idea of what it is like to date someone with autism.
Now, is this the first and only example? No. "Atypical" has it too, but "Atypical" does romanticize it a bit and gloss over the difficult parts. "The Good Doctor" doesn't do that, and it really hones in on the complications of trying to be intimate with someone who is particular about touch, how things feel on their skin, and so many other things.
Then when you see Claire, Morgan, and others try to speak for Shaun or question Carly's interest, it further shows you that as much as people like Lea may have liked how honest Shaun is, dating him isn't the easiest thing. There are compromises that, due to Shaun often having people bend to him, he isn't going to be prepped or volunteer. And with that, you get the highs, lows, challenges, and a few good moments of what it means to date someone who is high functioning on the autistic spectrum.
Claire and Breeze's Relationship – 84
Claire rarely has a storyline that lasts too long, so Breeze's return did more than give her something to do but allowed Claire to dig deep a bit. Primarily in us seeing the dynamic she had with her mom rather than her ragging on her mom, as we've seen her do many times. But, to take things further, and really get our emotions into it, we saw Breeze go to therapy with Claire, claim sobriety, and really get to experience the hope that comes when it seems an addict in your family may finally do right.
Only for them to, just as things seem to finally turn around, them fail you.
Claire & Morgan's Relationship – 86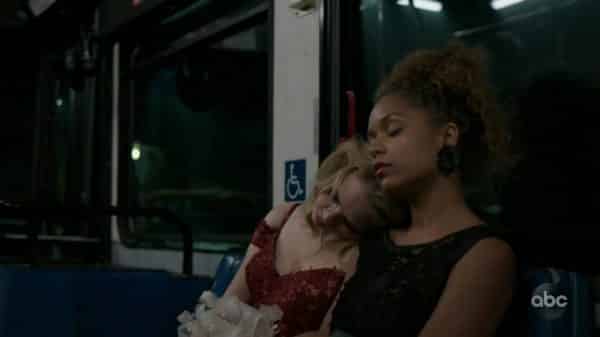 And when that failure hits, Morgan is there and furthers this very strange relationship with Claire. One which is cute, in its own way, but being that Morgan is a former ice queen who has this soft spot for Claire, there is a real need to question why? Is it because she likes her being the ying to her yang and doesn't appreciate it when people force her to step into that role? Could it be, since she has met Breeze and has spent time with Claire outside of work, Claire has crossed a boundary most on the show haven't?
It is tough to say since Morgan and Claire share the issue of having storylines and character development in spurts, but at least things are pointing towards an upward trajectory.
Understanding How Much Shaun Is A Product Of Dr. Glassman Raising Him – 83
One of the by-products of Shaun dating, and Dr. Glassman getting married, is it really allows us to see how much Shaun is a product of Dr. Glassman's rearing. For despite still not knowing how long they have been in a close relationship, Dr. Glassman's stubbornness and Shaun's is at that point where you can't tell where Dr. Glassman ends and Shaun's autism begins. Also, just their way of thinking and reacting really pushes you to fully take note why Shaun goes to Dr. Glassman about everything and it isn't just because that is his paternal figure but due to him imprinting on Dr. Glassman to the point that – while Shaun still wants his independence, at the same time he wants that crutch. Just for when he needs it.
Quality Guest Stars – 88
Between "The Good Doctor" and "9-1-1," both shows feature 2+ guest stars a week, and we often don't name the characters for there is very little reason to. After all, they will only exist for one episode and unlike shows on BBC or other British broadcasting channels, American networks don't make learning the actors' names easy. They'd rather you hope IMDB already has it down and you've seen how long these recaps/ reviews are – I'm not trying to add more work to this.
However, many of the guests so far have been reminiscent of early season one and have coerced me to really take note of who is who. I can't say to the point that, as of this post, I'm checking to see what this person or that person will appear in next, but we do enjoy a standout guest star. Particularly since, as Don Cheadle said ages ago, I believe on a Hollywood Reporter Roundtable, that being a guest star is the jump-off point for many actors. If not the means they use to get their SAG credentials.
Low Points
Dr. Melendez – 65
At this point, there is a serious need to question what the long term goals for Dr. Melendez are? He is starting to come off like the character who sticks around solely due to what was written in his contract and due to that, he is just paired up with a character who is actually being developed until that runs its course and then he is paired up with someone else.
Surely this cannot last forever.
On The Fence
Debbie – 70
I can't say if Debbie is the type of character who you either love or hate, will grow on you, or like Dr. Park's wife, should be talked about but not seen. However, I will say that with her being one of the more aggressive characters on the show, that might be the problem. For as much as Morgan can be pushy and outright rude, there is something to her that, as an individual, you can learn to love and connect to. Debbie, as of now, is just Dr. Glassman's wife who often seems like an odd match he should have taken the time to date longer. Since, clearly, from the gun, to so much more, he was by no means ready for what she would bring to the table.
Dr. Andrews – 75
Dr. Andrews, for quite some time now, has been chipped away at piece by piece. His role in the hospital has been diminished, we rarely, if ever, see his wife or their issues with having a family. He is just this guy who almost represents what Dr. Melendez should be doing. Which is critiquing, maybe cracking a character-specific joke here and there, clashing with his superiors, then exiting stage right.
But, the difference between Andrews and Melendez is that Andrews has been shown as a diverse character. He can be a mentor, a peer, someone's husband, and an excellent surgeon. Making it so this demotion Dr. Andrews goes through doesn't seem exclusive to the character, but the actor as well. And while I get a check is a check, it's hard not to wonder if he is just being benched for others to shine or there just isn't a means thought of yet to make his exit meaningful, so they are holding off?
Carly Being A Pit Stop On The Road To Lea – 74
Do you see a running theme here of characters either being place holders or just biding time? The same goes for Carly who, by the end of the first half, seemingly was put in the game to make Lea's return to Shaun's heart a bit more dramatic. If not have someone else do the labor of getting Shaun to the point of being a good boyfriend without having Lea suffer in the process.
Which stinks when you think about it for we've seen Carly struggle with trying to adapt to Shaun's intimacy hurdles and damn near everyone in his life get in her business. Be it with good intentions or, like Morgan, people questioning why she'd be with Shaun and make it seem like she took pity on him. So one can only hope Carly isn't going to be kicked to the side after Shaun shared one intimate moment with Lea. A moment that, if it wasn't for Carly, Shaun probably wouldn't have been able to handle.
The Stop & Go Nature Of Claire and Morgan's Storylines – 73
When it comes to Claire and Morgan, though Claire especially, consistency doesn't exist. I will never let go of Claire's #MeToo storyline abruptly ending and the fact the show is unsure how to develop her. There seems to be this desire to make it so she isn't solely the character who does all the emotional labor with no one there to aide her in her hard times. Hence why we increasingly see Morgan in her business. Yet, with her deciding to initiate a new ho phase, and maybe revisiting her old feelings for Dr. Melendez, maybe that will be her next chapter – that'll get dropped within 3 – 5 episodes.
But, while Claire is bad, Morgan is worse. A prime example being us meeting her grandfather earlier this season and never seeing him again. And while Morgan has made leaps and bounds, there is still this mystique about her which has less to do with how the character is written and more to do with the details we're missing. Leaving you to wonder, what is with "The Good Doctor" and general consistency? Are there just too many people to keep on track?
Overall
What is becoming increasingly clear with "The Good Doctor" is that it has a plan for Shaun, and if any character isn't directly involved with that plan, they will experience inconsistent or slapped together storylines. The kind which doesn't make them grow, or become more complex, as we off and on see with Morgan. More so, it'll be just enough to give them something to do but never enough to truly shine or even possibly outshine Shaun. For despite the number of characters on this show, it is made clear "The Good Doctor" is by no means an ensemble. This is Shaun's show, and everyone else are featured players who will get the spotlight when Shaun doesn't need it.
[td_block_12 custom_title="The Good Doctor Directory" tag_slug="The Good Doctor" td_ajax_filter_type="td_category_ids_filter" ajax_pagination="next_prev" limit="1″ td_ajax_filter_ids="11, 4088,36471, 25″]
Meeting Shaun's Parents - 85%
Carly's Take & Effort To Date Shaun - 89%
Claire and Breeze's Relationship - 84%
Claire & Morgan's Relationship - 86%
Understanding How Much Shaun Is A Product Of Dr. Glassman Raising Him - 83%
Quality Guest Stars - 88%
Dr. Melendez - 65%
Debbie - 70%
Dr. Andrews - 75%
Carly Being A Pit Stop On The Road To Lea - 74%
The Stop & Go Nature Of Claire and Morgan's Storylines - 73%
---
Follow, Like, and Subscribe
Community Rating: 0.00% (0) - No Community Ratings Submitted (Add Yours Below)