The Chi: Season 6/ Episode 6 "Boyz II Men" – Recap and Review
This episode is a major turning point as a new character is introduced, we say goodbye to another, and with the kids graduating high school, the question of what's next for them.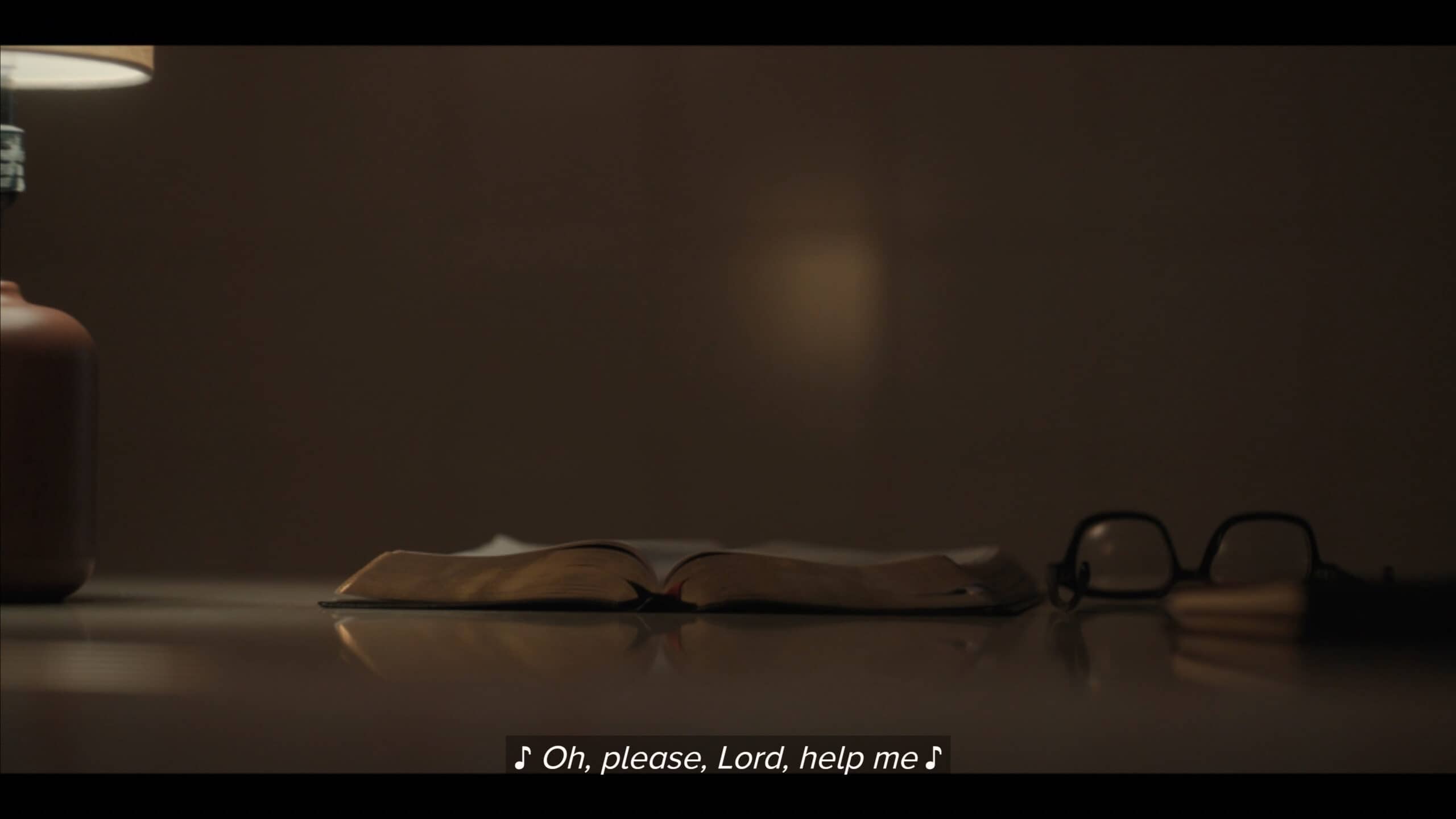 General Information
This section Includes information about the Director, Writer, and Cast.
Release Date (Showtime)
September 8, 2023
Director(s)
Shanrica Evans
Writer(s)
Whitney Beckwith, Jewel Coronel
Newly Noted Characters and Cast
Agent Gorn
Ryan Kitley
Britney
Amari Noelle Ferguson
Previously Noted Characters and Cast
Douda
Curtiss Cook
Victor
Luke James
Shaad
Jason Weaver
Emmett
Jacob Latimore
Kiesha
Birgundi Baker
Bakari
Ahmad Nicholas Ferguson
Jamal
Vic Mensa
Pastor Jackson
Tory O. Davis
Rob
Iman Shumpert
Alicia
Lynn Whitfield
Nina
Tyla Abercrumbie
Dre
Miriam A. Hyman
Kevin
Alex R. Hibbert
Maisha
Genesis Denise Hale
Jemma
Judae'a
Papa
Shamon Brown Jr.
Kenya
Kennedy Amaya
Marcus
Joel Steingold
Tierra
Nia Jervier
Darnell
Rolando Boyce
Plot Recap
This content contains pertinent spoilers. Also, images and text in this post may contain affiliate links. If a purchase is made from those sites, we may earn money or products from the company.
Thoughts & Prayers – Douda, Victor, Agent Gorn, Shaad, Emmett, Kiesha, Bakari, Jamal, Pastor Jackson, Rob, Alicia
Douda continues to have people try him. After Kiesha finds Douda's money and decides to leave Emmett for a little bit, Emmett gets his gun and tries to threaten Douda. It doesn't go well for him, and there are threats issued, but a deal is made. Douda isn't against being bought out of everything he has his hands in, but he makes it clear that he controls the terms of everything. Emmett comes back with the idea that people actually like him, while others work for Douda, so he won't get away with doing anything to him, and for this, Douda respects Emmett. He is likely growing tired of him but seems to like that he'll stand up for himself.
But while Emmett has issues with Douda that he can get out of, Shaad and Bakari are different. Bakari gets his ass whipped for getting into legal trouble with Douda's car involved. Shaad feels like he is backsliding in life because of his temptation regarding Tierra and holding those weapons for Bakari.
Luckily for both, they do have some form of support. Darnell has Shaad's back, and of course, Big and Little Jackson have Bakari's, and add in that Victor doesn't like how Douda complicated his life, to the point an FBI agent is visiting his office with threats? Any opportunity to remind Douda that the only thing keeping his mouth shut is mutually assured destruction, he will take that opportunity.
However, with knowing Rob, Victor reveals to him what Douda did, and Rob conveys this to Alicia who, while she is into some stuff, she isn't going to handle making sure karma taps Douda. She is expecting Rob to fulfill his part of the deal.
Wary Of The New And Changes – Nina, Dre, Kevin, Maisha, Britney, Jemma, Marcus, Tierra, Jemma, Bakari
Nina and Dre got beef. Dre is getting closer to her ex, and Nina is a bit insecure about that. She feels like she isn't enough, and Dre wanting other lesbian friends is an issue. However, it isn't just Dre putting her in her feelings but Kevin, too! He reveals he is going to LA without discussion, and while Dre is happy for him, Nina is triggered just like she was when Kiesha got a house with Emmett.
But it isn't just Nina who experiences a surprise – Bakari does as well when his sister Britney shows up at his doorstep. After being separated due to ending up in different foster homes, she has found her brother, and from the start, you can tell she is Bakari's sister. However, rather than hustle under someone like he does, it seems she is getting serious about her rap career.
This is perfect for Jemma, who is running out of time, with Marcus wanting her to attend college. While becoming a consistent presence in Jemma's life, Tierra isn't comfortable speaking against Marcus, so Britney getting on the mic at a graduation party was just the alternative Jemma needed. For while Maisha told Kevin she isn't leaving Chicago, it doesn't seem she is doing what Jemma asked to produce new songs either. So, with Britney feeling Jemma and may be interested in her managing her career, this could be the friendly competition Maisha needs.
Be Careful Of The Last Words You Say – Pastor Jackson, Papa, Bakari, Kenya
While Papa is cool with Kenya having a child and moving forward with their relationship, Pastor Jackson is not. In fact, he tries to wield over his son whatever influence and sway he has to forbid Papa from seeing Kenya, especially when he learns about her family. In a retort, Papa reminds his father of his own sins, so while Kenya's father stepped out on his marriage, he doesn't let Pastor Jackson forget he was in trouble with the law.
The back and forth, both privately and in front of the family, even leads Bakari to try to calm things down, but Papa is heated. He even leaves the house despite the threat of not being able to return. Though with Pastor Jackson being killed while Papa is with his friends at the graduation party, it is likely that threat won't apply once news spreads.
Commentary
What Is Alicia Into?
One of the things I'm curious about is what is Alicia into? Clearly, she knows what Q was into, minus the FBI, but was she part of any of it? Does she have her own drug, crime, or even loan sharking business? With how she talked with Rob, it does seem her hands aren't clean.
New Character Description(s)
Agent Gorn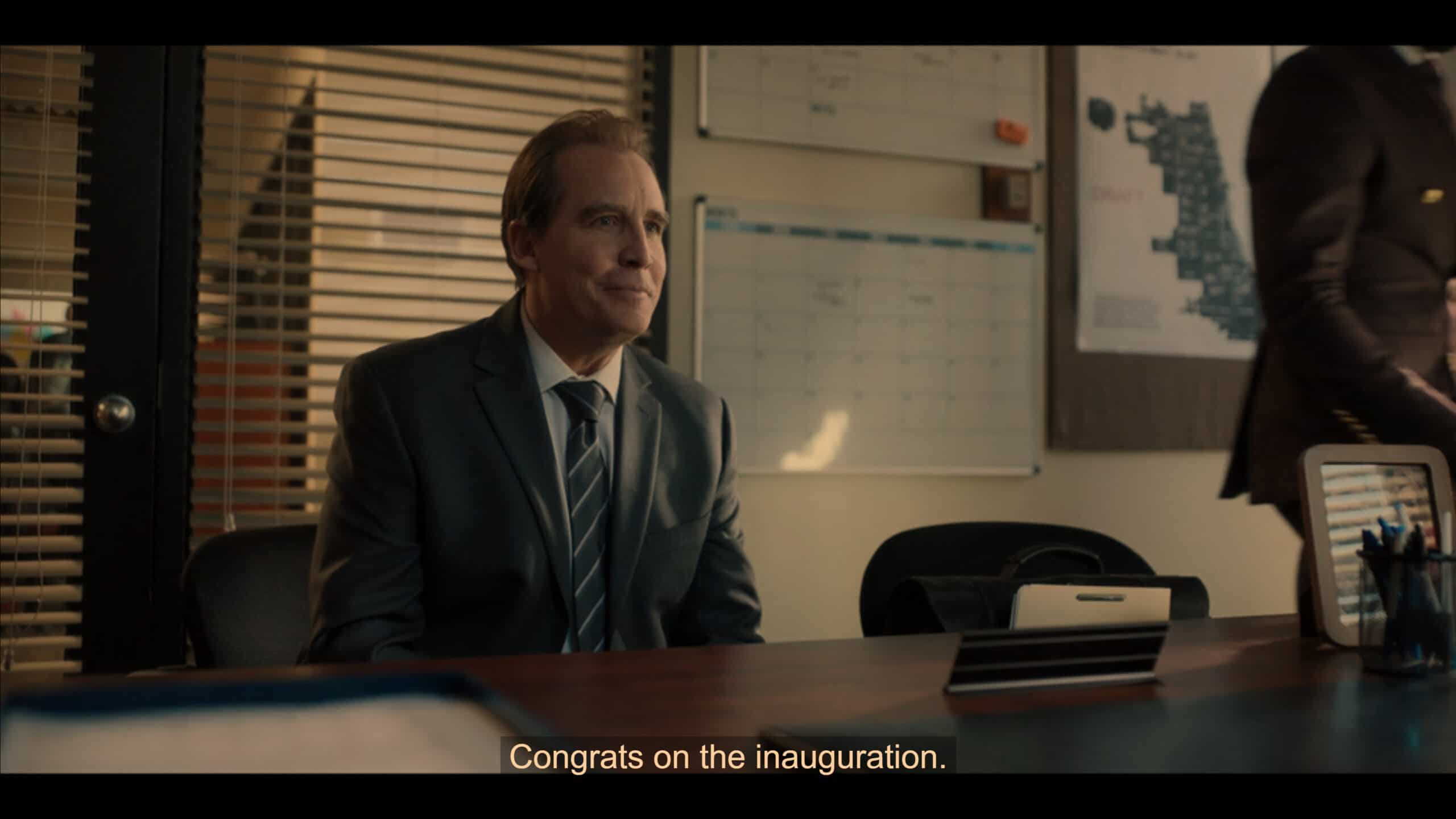 Agent Gorn is the FBI agent investigating Q's death and who makes it clear to Victor that he is a person of interest.
Britney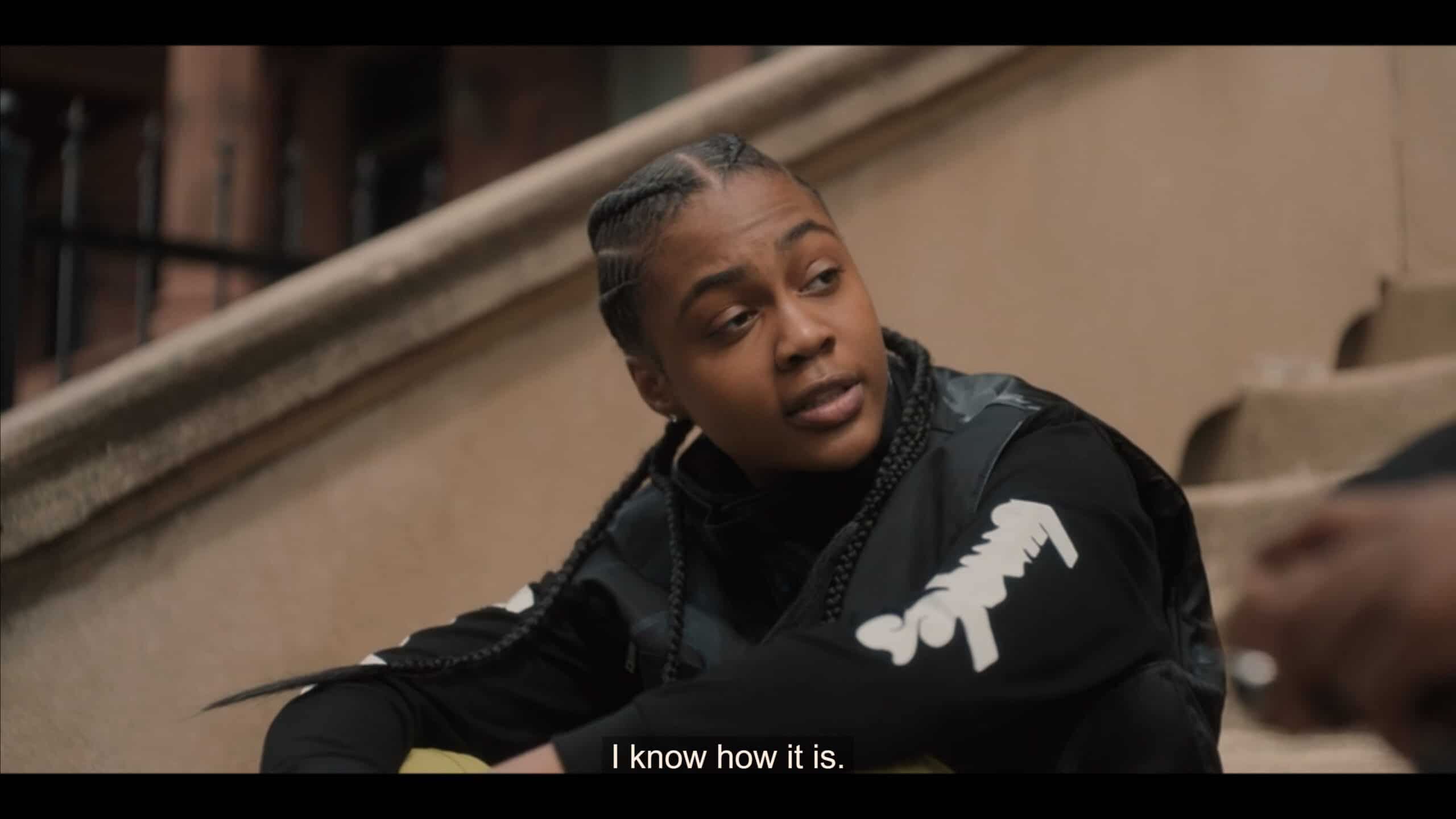 Britney is Bakari's sister, who, after their parents were unable to raise them, he was separated from due to being assigned to different foster homes. But, despite their separation, they share some similarities, like being hustlers. However, Britney's current focus is her music.
Review
---
Community Rating:
---
Notable Performances or Moments
Nina's Sense Of Abandonment
While Nina's dramatics often are something we overlook or don't mention, thre is something different about her feelings portrayed in this episode that hit. Maybe it is the empty nest feeling or the question of what she contributes to anyone's life? Maybe the general feeling of not being enough for everyone, despite how much she is willing to offer? Albeit usually with the vibe of being exasperated, but still able and willing to help.
Britney
Is Britney an unexpected addition to the show? Yes. However, she is a welcome one due to how she isn't just a part of Bakari's backstory but seems to expand beyond him. She is established as a hustler and rapper and has a personality worth noting. So, while Alicia has been a bit of a disappointment, Britney is coming in hot.
Highlights
Rob Learns Who Killed Q
It isn't clear if this will jumpstart Rob's storyline or even Alicia's, but I'm glad they aren't dragging it out. Douda as a character, hasn't outlived his usefulness but is clearly positioned where the show could move on without him. Now, what could replace him is hard to say.
True, Victor's storyline could open up the political side of Chicago and step away from the drug and crime element, as the show has continually done for years. However, with Douda gone, it could mean a power vacuum that Nuck and the others may not be able to handle. Thus meaning a new power could rise or infiltrate Chicago.
It is hard to say where things can go, but at least with Rob having concrete information, he can do something beyond having weak investigatory scenes.
How Jemma and Tierra's Relationship Continues To Blossom
Being that Jemma hasn't appeared to have any maternal roles in her life, Tierra continuing to fit that bill, guide her, and be there to defend her when she can is beautiful to see. Especially the moment when Jemma looked at Tierra to defend or co-sign for her, and Tierra, having to choose her man over her new buddy, had to look down and say she couldn't help her out.
On The Fence
How Pastor Jackson Was Taken Out
To me, taking out Pastor Jackson while he was in his house and choking him out seemed like an uneventful kill for a character who may not have been at the forefront of the show but still was a notable player at times. Because, no matter what, everyone is going to think Douda was involved, so why now do something with a little more flash or bang to it?
Kevin's Graduation Speech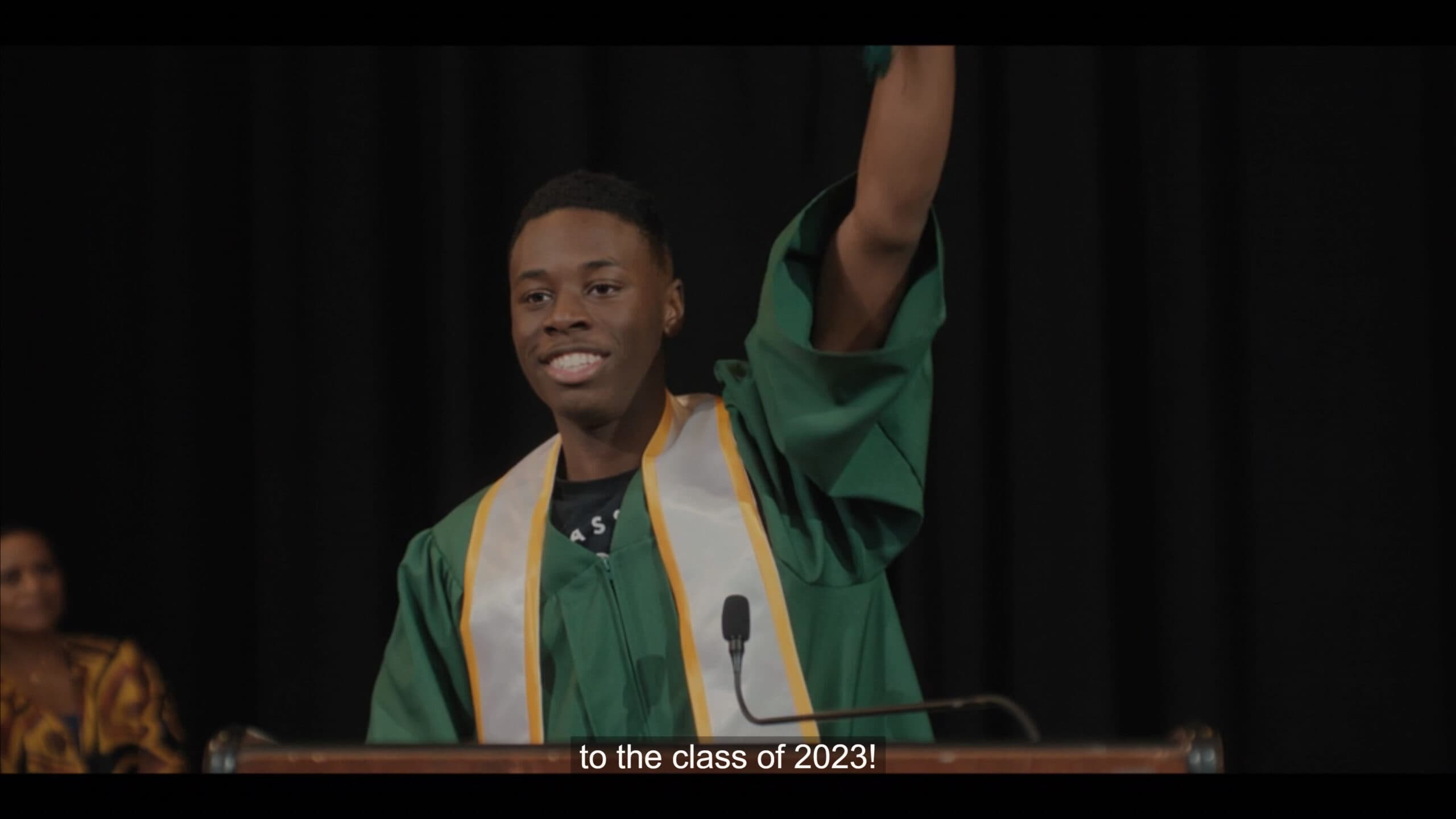 Point blank, Kevin's graduation speech was not inspiring. Not that Kevin has often said the most notable things or had moments worth quoting, but a part of me does think Papa would have been a better speaker, since he does drop gems on Papa's Pulpit and has been a mini-pastor since season 1.
Though considering what he has done in the past when speaking in front of the school, like coming after Jake, maybe the administration was to weary of giving him a platform again?
Episode Directory
---
Follow, Like, and Subscribe
Community Rating: 0.00% (0) - No Community Ratings Submitted (Add Yours Below)
The Chi: Season 6/ Episode 6 "Boyz II Men" – Overview
Summary
It's hard to tell if this episode should be considered a shake-up, natural progress, or maybe a desperate attempt to keep the aging series engaging. Currently, "The Chi" has no peers to challenge it or be an alternative, so you can see a level of comfort that comes with that. However, with the kids aging up, the need for new blood, and the removal of old characters, there is the need to question what is enough to keep a season 7, and potentially beyond, interesting and for "The Chi" to not be a show that exists because fans of what it offers have no options.
Nina's Sense Of Abandonment -

85%

Britney -

87%

Rob Learns Who Killed Q -

83%

How Jemma and Tierra's Relationship Continues To Blossom -

82%

How Pastor Jackson Was Taken Out -

74%

Kevin's Graduation Speech -

72%
Highlight(s)
How Jemma and Tierra's Relationship Continues To Blossom
Rob Learns Who Killed Q
Britney
Nina's Sense Of Abandonment
Disputable
Kevin's Graduation Speech
How Pastor Jackson Was Taken Out