The Chi: Season 6/ Episode 5 "One Of Them Nights" – Recap/ Review (with Spoilers)
As prom comes around, it means some of the teens getting a break from the drama, but some really just can't escape it. Meanwhile, the adults who have connections with Douda continue to question how much of an asset he can be.
General Information
This section Includes information about the Director, Writer, and Cast.
Release Date (Showtime)
September 1, 2023
Director(s)
Johnson Cheng
Writer(s)
Racquel Baker
Newly Noted Characters and Cast
Atina
Camille Robinson
Deondray
Jabari Redd
Previously Noted Characters and Cast
Quincy
Thomas Mackie
Alicia
Lynn Whitfield
Bianca
Jill Marie Jones
Tiff
Hannaha Hall
Rob
Iman Shumpert
Cairo
Brian Keys
Donte
Cory Hardrict
Emmett
Jacob Latimore
Victor
Luke James
Fatima
L'lerrét Jazelle
Douda
Curtiss Cook
Kenya
Kennedy Amaya
Papa
Shamon Brown Jr.
Kevin
Alex R. Hibbert
Jemma
Judae'a
Tierra
Nia Jervier
Marcus
Joel Steingold
Jamal
Vic Mensa
Bakari
Ahmad Nicholas Ferguson
Lynae
Zaria Imani Primer
Maisha
Genesis Denise Hale
Kiesha
Birgundi Baker
Darnell
Rolando Boyce
Dre
Miriam A. Hyman
Nina
Tyla Abercrumbie
Jake
Michael Epps
Shaad
Jason Weaver
Plot Recap
This content contains pertinent spoilers. Also, images and text in this post may contain affiliate links. If a purchase is made from those sites, we may earn money or products from the company.
A Name That Carries A Reputation – Deondray, Quincy, Alicia, Bianca, Tiff, Rob, Cairo, Donte, Emmett, Victor, Fatima, Douda
While talking with Cairo about growing lights, Tiff's car gets stolen! Luckily, Donte just so happened to be close by, and Rob not too far away either, and with Donte familiar enough with Douda's operation to know where the car can be taken, Tiff gets her car back. Mind you, minus a window, that was broken to take it, but she gets her car back.
However, in the car being taken, Rob is pissed since he works with Douda, Emmett is as well but as shown, Douda is only going to take so much disrespect in a day and while Rob holds major value, Emmett is replaceable. Hence having a gun put to his neck to remind him who not to get buck with.
But, even outside those in-person interactions, Douda's presence is felt and known. Rob's mom, Alicia, speaks with Douda's girlfriend, Bianca, who apparently is a friend of hers. If not, at the very least, Alicia is someone who invested in Bianca's barbershop/ lounge business when no one else would. For that she is thankful, but with knowing Alicia is Q's sister, Bianca puts on Douda's radar her showing up, asking questions, and perhaps being someone to worry about.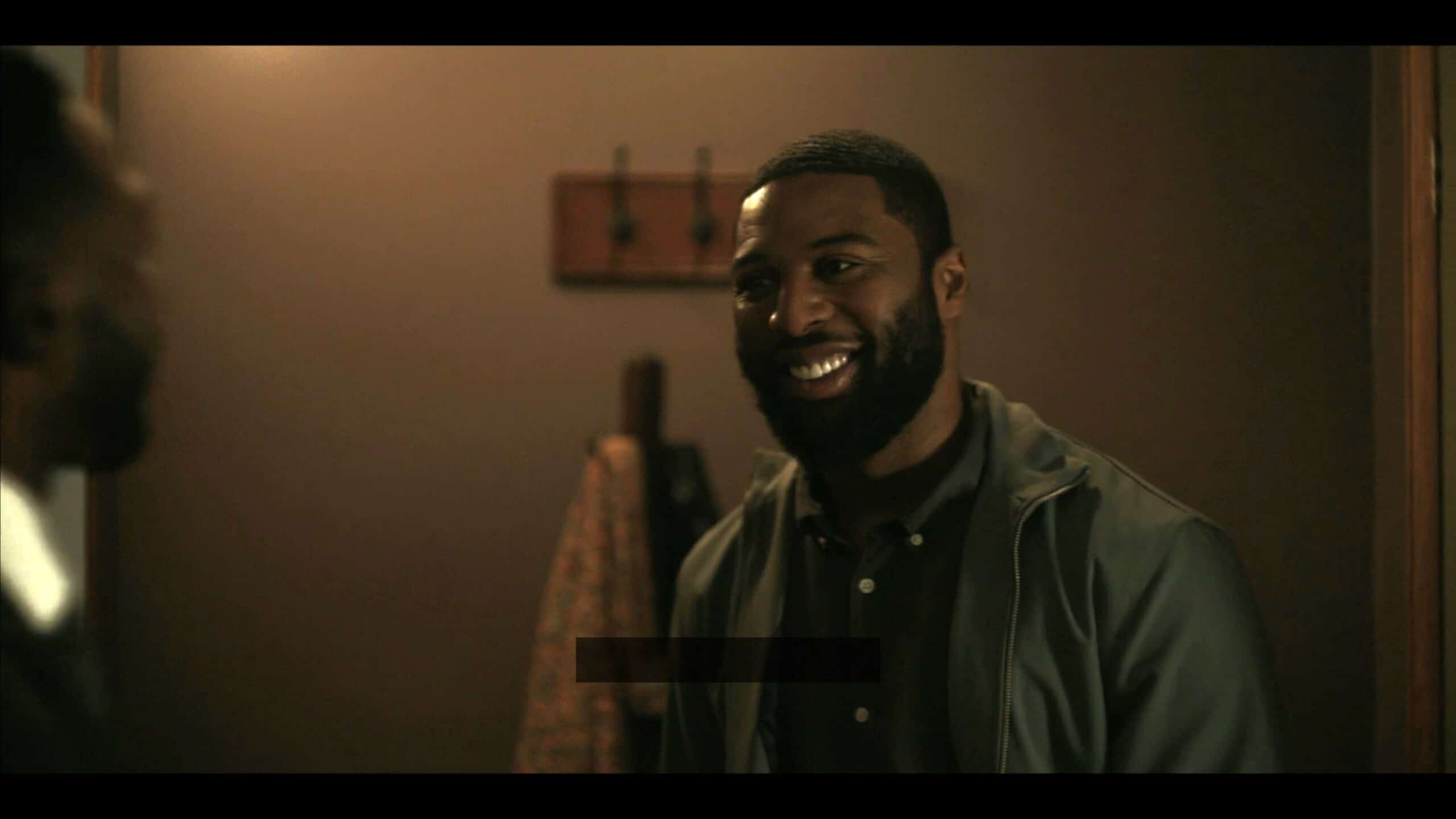 Which leaves Victor. While already set up and in city hall, he finally has a moment to celebrate with Fatima and Quincy, and gets to meet Quincy's fiancé Deondray. Someone who has greatly benefited from Douda pushing some real estate opportunities his way and with that, Victor worries about Deondray and conveys this to Quincy. He also reveals he helped Douda get rid of a body, and this alarms Quincy more so because of what Douda may ask Deondray than what Victor has done.
It's Hard Out Here – Kiesha, Atina, Emmett, Shaad, Bakari, Darnell, Dre, Nina
Due to budget cuts, Kiesha gets fired and she isn't above blaming Emmett's lack of initiative within the house as a major factor. For if it isn't coming in late or leaving early due to the kids, it is just him not doing more than being a financial provider. And with Kiesha investing so much into this job, losing it has her at a loss, feeling overwhelmed now more than ever, and while she would like to talk to Dre and Nina, they have their own stuff going on.
What exactly? Well, Dre talking to their ex till she goes to bed is an issue. One that Kiesha shrugs off since she trusts Dre, and low-key wouldn't mind her being her therapist. However, with Dre knowing Kiesha too well, she knows she can't be objective and directs her to speak to a peer of her's named Atina.
Which leaves us with Shaad. While him and Darnell are lining up jobs, Shaad hasn't shaken off his old ways of making a lot of money for a little work, so a hard days work leading to only $100 is an insult to his ego. So when Bakari pushes on him $2000 to store some guns? While he isn't pro the idea since holding onto something led him to be in prison, the ego is stronger than his common sense.
Prom Night – Kenya, Papa, Jake, Kevin, Jemma, Tierra, Marcus, Jamal, Bakari, Lynae, Maisha
It's prom night and while no one is getting anything but their picture taken, it is a night to remember. However, not always in the best ways. The worst of it though is Bakari, thanks to Douda, getting a fancy car to drive Lynae to and from the prom, and originally having a good interaction with Jamal. However, when he gets pulled over and has to go to the station, likely due to lacking a license and registration, that dampens his night.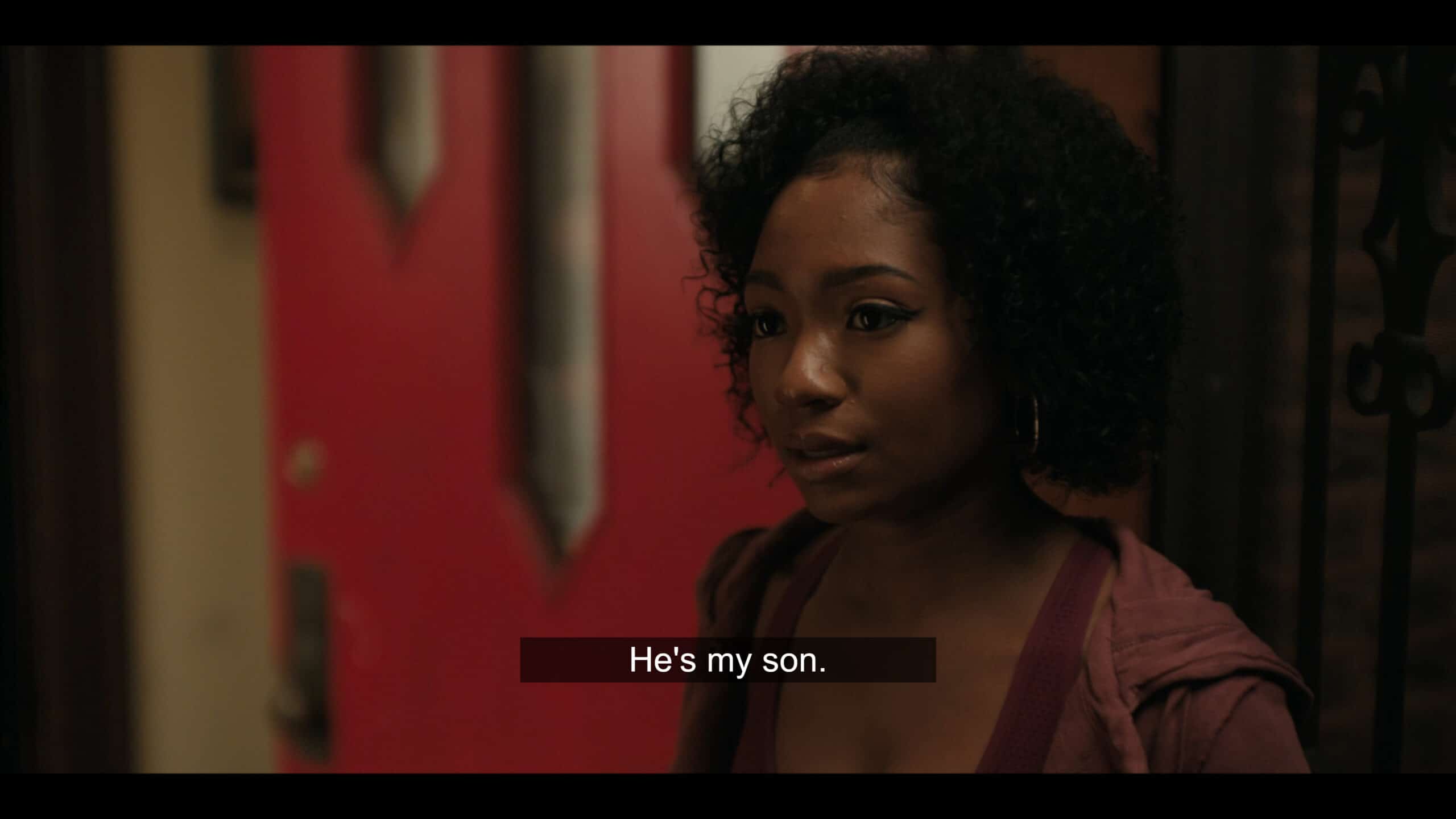 He isn't the only one in his household dealing with some things that night, however. Kenya reveals she has a son, and though Papa thought that night he and her would do more than kiss, it seems now he is reevaluating their relationship. Something Jemma does with Tierra, as she comes through in the clutch to get her a dress, even though the one she picks with Tierra causes a fight between Tierra and Marcus. But, what better way to bond with your boyfriend's child than take her side in an altercation?
Which leaves Kevin. With an opportunity to go to Los Angeles and be part of a major team, there is a question what he should do? Jake says to go for it, but Papa and Emmett are a bit more hesitant to quickly give their blessing. As for Maisha? He checks in what she thinks about Los Angeles and she is pro going there herself, but he doesn't explicitly say he is going there or invites her to come with him.
Predictions
Pastor Jackson's Demise
I think they'll hold off on this until, potentially, the season finale. That is assuming Douda hasn't reneged on this due to the FBI coming around.
New Character Description(s)
Deondray
Deondray is Douda's go to real estate agent that is also Quincy's fiancé.
Atina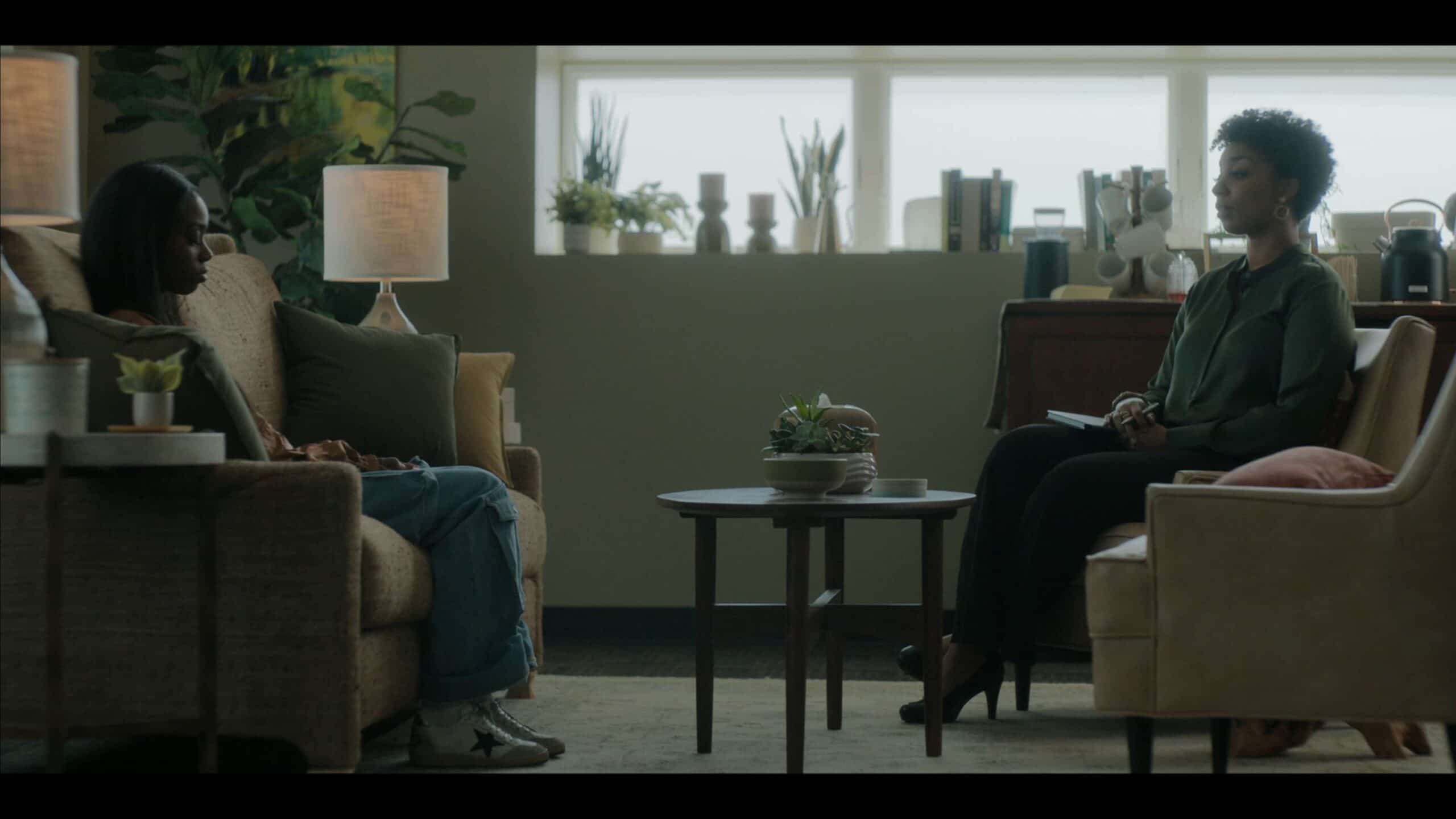 Atina is Kiesha's new therapist.
Review
---
Community Rating:
---
Highlights
Kenya Revealing She Has A Son
With being a pastor's daughter and it being revealed she has a kid? I'm interested to see not only Papa's full reaction, beyond the initial shock, but hear her backstory. Never mind, meet her parents since that feels overdue.
Gay Black Love
"The Chi" continues to remind us that queer people, of all forms exists, and also is the shining beacon that Black queer couples exists. With Dre and Nina, we have a lesbian couple, Quincy and Deondray gives us a gay couple, and Victor and Fatima give us a couple in which one person is trans. We love the representation.
Kevin and Maisha Preparing For Their Next Chapter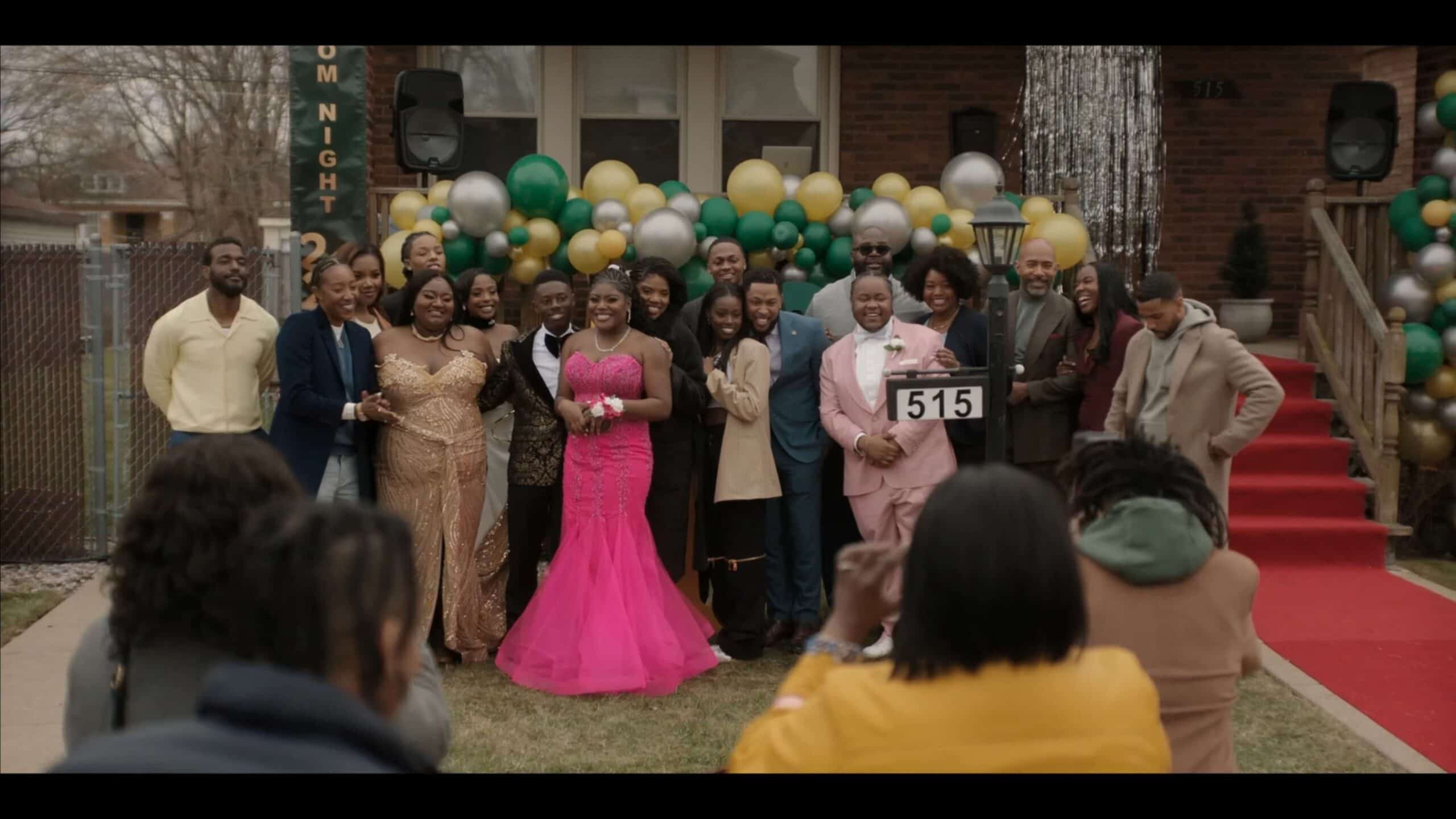 It isn't clear if Kevin's actor has plans to leave the show, but if he does, it seems like the right time. I would even say Maisha leaving with him too makes sense for what else can be done in Chicago for them? Not to downplay what Chicago offers as a major US city, but there isn't a gaming culture there to support Kevin's dreams and Maisha?
While there have been talented rappers who have come out of Chicago from Common to Kanye West, unfortunately, they don't have female equivalents and while we met Sasha Go Hard, and there are rappers like Tink and CupcakKe who have name recognition, to really pop, it seems you have to go to LA, NYC, or Atlanta.
But, what would that mean for Jemma's storyline, Maisha leaving, is hard to say.
Bonding Moments
Between Tierra and Jemma sharing a moment, which includes acknowledging Jemma's mom abandoning her and Marcus, but Tierra trying to step in at this important moment, to Maisha and Lynae having some girl time? It was nice to see the ladies form a relationship outside of the man who connects the two.
On The Fence
Dre and Nina Having Issues
We've been here, it wasn't the best storyline in retrospect, so I only hope Dre either cuts off the ex soon or bring something that could make this storyline worth it, because it is hard to imagine how with what has been presented.
Episode Directory
---
Follow, Like, and Subscribe
Community Rating: 57% (1 votes)
The Chi: Season 6/ Episode 5 "One Of Them Nights" – Overview
Summary
With some characters seemingly prepping for life outside of Chicago, and others making moves that could mean a end to not only a arc, but a life, it feels like we're building up to something major.
Kenya Revealing She Has A Son -

81%

Gay Black Love -

81.5%

Kevin and Maisha Preparing For Their Next Chapter -

82%

Bonding Moments -

81.6%

Dre and Nina Having Issues -

74%
Highlight(s)
Bonding Moments
Kevin and Maisha Preparing For Their Next Chapter
Gay Black Love
Kenya Revealing She Has A Son
Disputable
Dre and Nina Having Issues