The Chi: Season 6/ Episode 1 "New Chi City" – Recap and Review (with Spoilers)
"The Chi" returns, jumping ahead to the winter, and despite not much time passing, it seems so much has happened that will give us a show that may not find itself slowly down despite the rare opportunity to have a sixth season.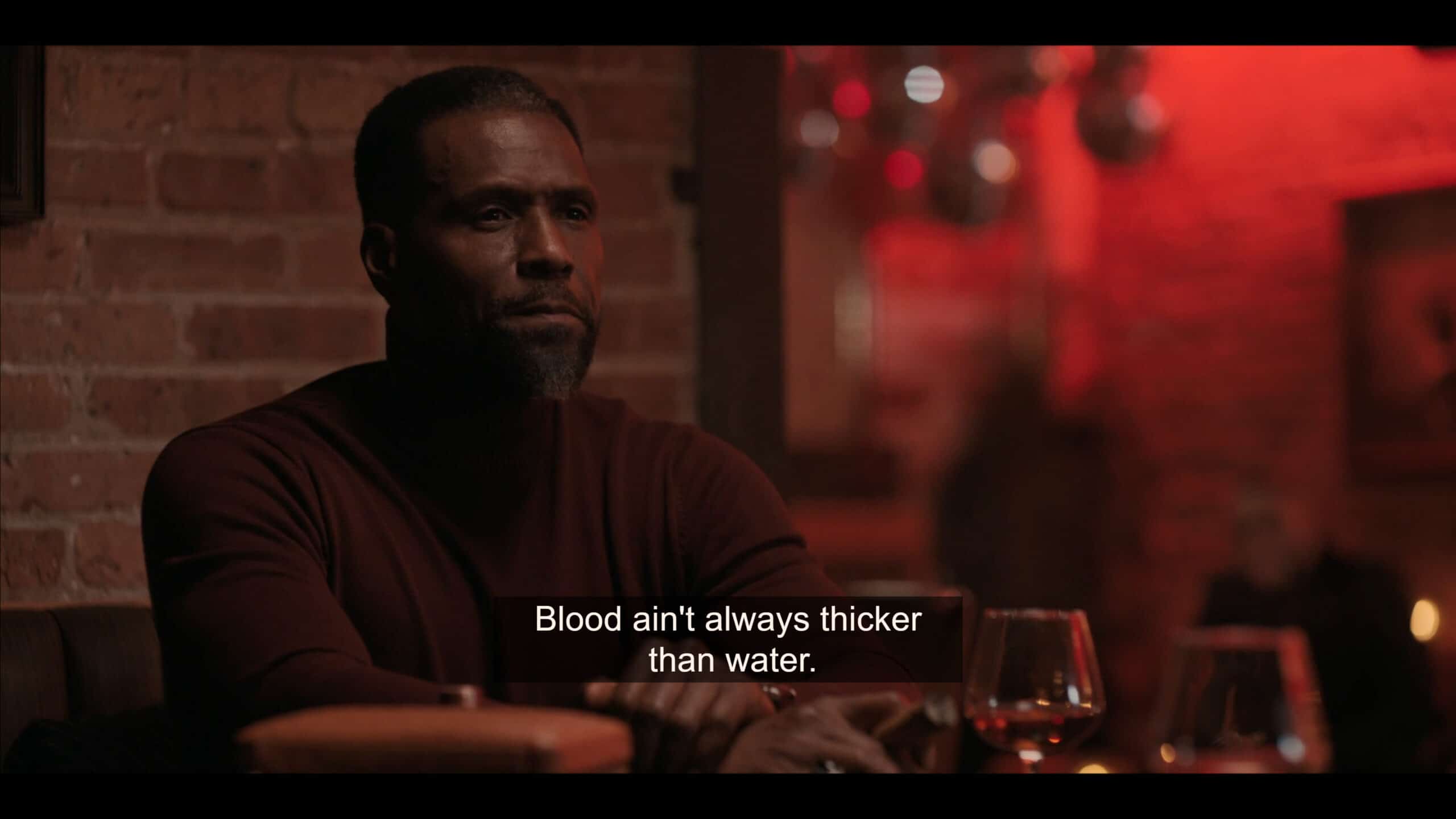 General Information
This section Includes information about the Director, Writer, and Cast.
Release Date (Showtime)
August 4, 2023
Director(s)
Nancy C. Mejia
Writer(s)
Lena Waithe, Justin Hillian
Newly Noted Characters and Cast
Quincy
Thomas Mackie
Messiah
Tory Malone
Ms. Barry
Brooke Bennett
Kenya
Kennedy Amaya
Dev
Jahlil Wallace
Zay
Aaron Guy
Previously Noted Characters and Cast
Lynae
Zaria Imani Primer
Bakari
Ahmad Nicholas Ferguson
Kevin
Alex R. Hibbert
Jake
Michael Epps
Jemma
Judae'a
Papa
Shamon Brown Jr.
Tracy
Tai Davis
Nina
Tyla Abercrumbie
Dre
Miriam A. Hyman
Jada
Yolonda Ross
Darnell
Rolando Boyce
Shaad
Jason Weaver
Deja
Carolyn Michelle Smith
Marcus
Joel Steingold
Tierra
Nia Jervier
Emmett
Jacob Latimore
Tiff
Hannaha Hall
Rob
Iman Shumpert
Kiesha
Birgundi Baker
Nuck
Cortez Smith
Douda
Curtiss Cook
Fatima
L'lerrét Jazelle
Victor
Luke James
Maisha
Genesis Denise Hale
Plot Recap
This content contains pertinent spoilers. Also, images and text in this post may contain affiliate links. If a purchase is made from those sites, we may earn money or products from the company.
The Kids Are Alright – Lynae, Bakari, Kevin, Jake, Jemma, Papa, Kenya, Maisha, Dre, Nina
Despite his age and his parents originally protesting, Kevin got his own place. Mind you, it is empty, but it is far better than what most would expect to have as their first apartment. But while he enjoys his independence, he still stops at home to take some essential groceries rather than go pick up and pay for his own, leading to a comical exchange with his parents, who let him know he can return home but are glad he doesn't see that as an option.
After all, how would he have a party at their house on a whim? One where we catch up with Jake and Jemma, who are still going strong, as Jemma becomes Jake's assistant in his clothing business. Maisha? She cool. Papa is still kind of sour about how things ended between them but with his eyes on his slightly older co-worker Kenya? He'll be alright. Granted, going to Bakari for advice may not be the best thing since Papa is the one who got him with Lynae, but with Kevin and Jake still mostly doing their own thing, Bakari is a guy's best friend.
Though, don't think everything is all cool. With Maisha and Kevin kissing, since Simone dumped him, this could cause a stir. Even if Kevin was with Maisha first.
Who Doesn't Want To Be Loved & Respected? – Tracy, Nina, Dre, Jada, Darnell, Shaad, Deja, Marcus, Tierra, Jemma, Douda
Tracy is back to being single and trying to enjoy it. However, with her friends married, they push the idea she should get back into the saddle. Nina and Dre, doing better than ever, push for her to get out there, especially Dre. Jada? With Darnell doing her right, in more ways than one, she is now pro-love and pushing the question if Tracy wants to die alone. Which probably got to her head since she Douda back in her bed.
But, while Jada, Nina, and Dre are happy in their relationships, things are complicated for others. Shaad still doesn't have a job, which makes him very worried when it comes to his relationship with Dre. Darnell tells him to just make sure he continues to put it down while he gets himself together, but Shaad isn't sure how much longer his cooking and putting it down can compensate for not bringing in some income.
Which leaves Marcus. Victor may have left Tierra dramatically, but she has found herself a new daddy in Marcus. Someone who struggles with trying to balance two strong and ambitious women in his household because Jemma does not like Tierra at all. But whether her home will be so hard to deal with, since Tierra is vocal, that she may ask to live with Jake or Kevin? That's hard to say at this time.
The Price Of Progress – Emmett, Tiff, Rob, Messiah, Kiesha, Dev, Nuck, Zay, Douda, Fatima, Quincy, Victor, Ms. Barry
For Victor and Emmett, life is changing fast. Victor, who wins his election, with the help of campaign manager Quincy, but his relationship? It is complicated. Not because he and Fatima are beefing, but rather because Fatima being in a public space means an increase in being attacked – mainly online. Plus, she is still a bit torn between her job as a critic of the powerful and being with someone who now is a politician in one of America's biggest cities.
Switching to Emmett, as we've seen since the beginning, he is trying to do better. Working with Douda has allowed Smokey's to franchise, and now Emmett has a Benz and is doing well. However, he is still working with Douda, who kills a man named Dev over him chewing too loud, and Nuck is still part of his roster, despite his past, hence why Kiesha doesn't like Emmett working with Douda and his organization.
Yet, with her having a new job as a teacher and breaking through to this kid named Messiah, she has something to think about beyond Emmett's life. Though, with Emmett buying Tiff a new car, she increasingly questions whether Emmett understands how to have an adult relationship. Especially since he walks away from confrontation.
As for how Rob feels? He still doesn't like Emmett, but with Douda offering him a chance to make more money than he did with Q? He is happy. Plus, Emmett may have bought Tiff a car, but Rob is the one who got her bent over in it.
New Character Description(s)
Quincy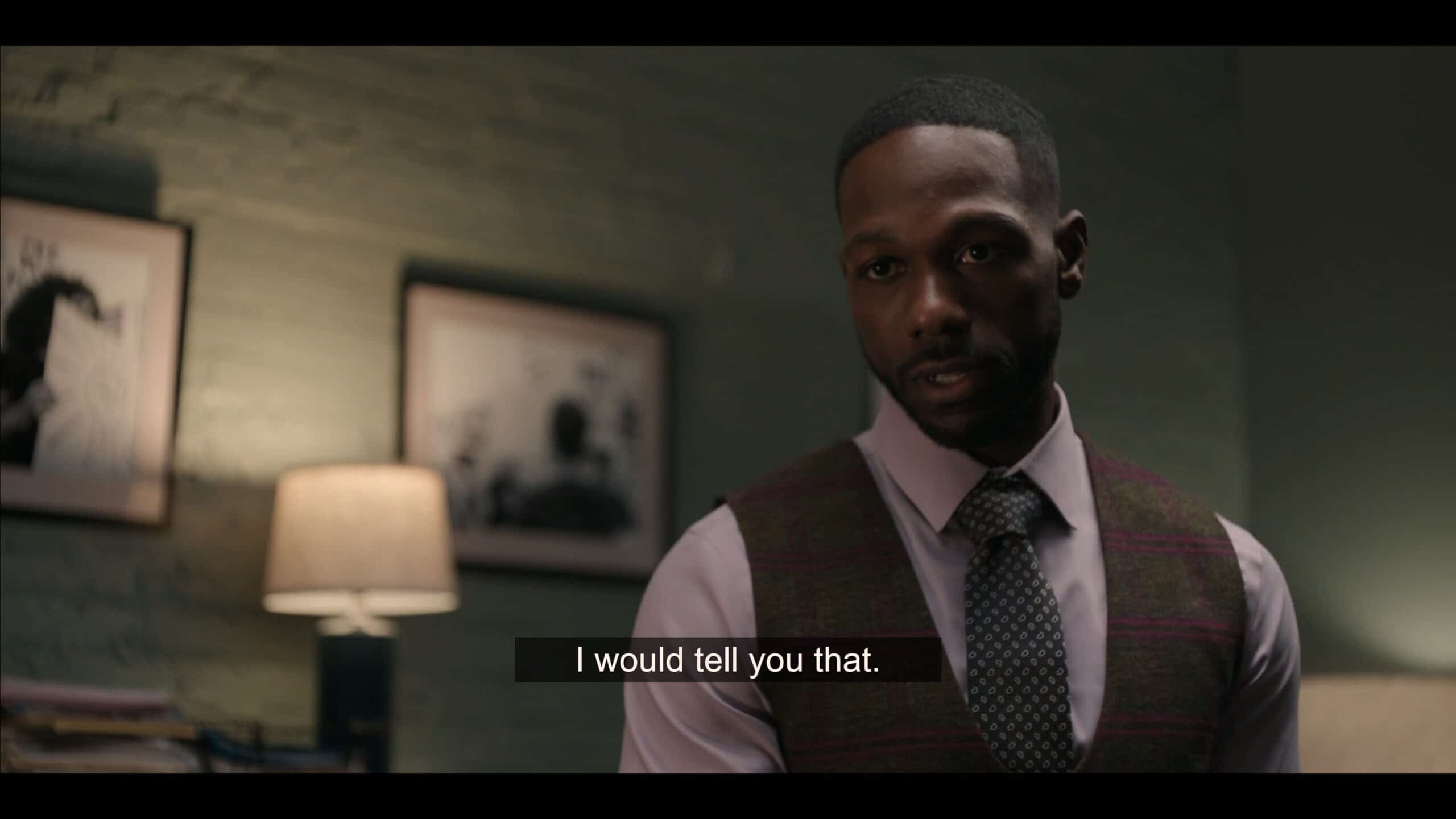 Quincy is Victor's campaign manager, turned chief of staff when he wins the election.
Messiah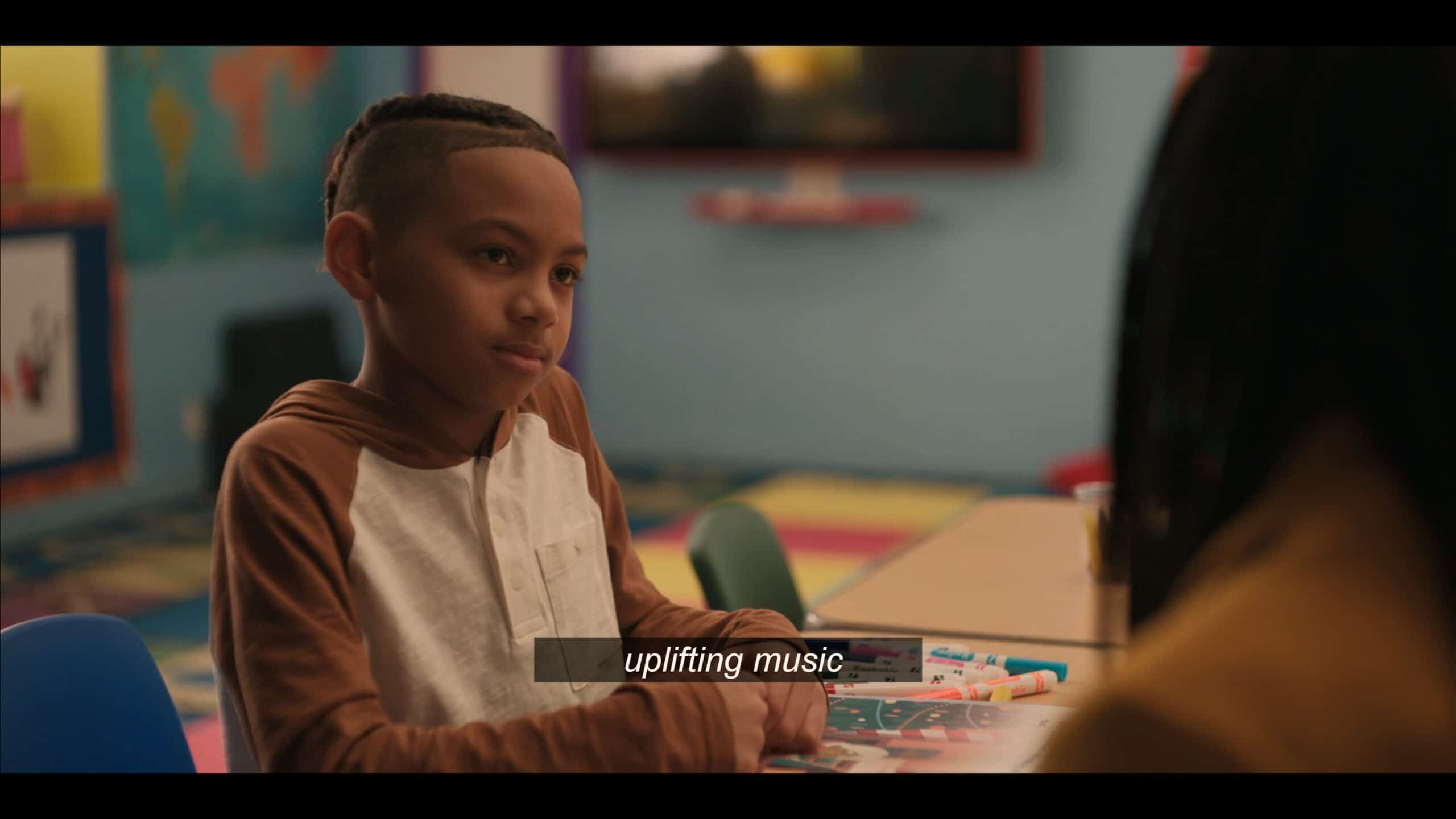 Messiah is a boy in Ms. Barry's class who Kiesha connects with and may have played a role in her ultimately getting hired.
Ms. Barry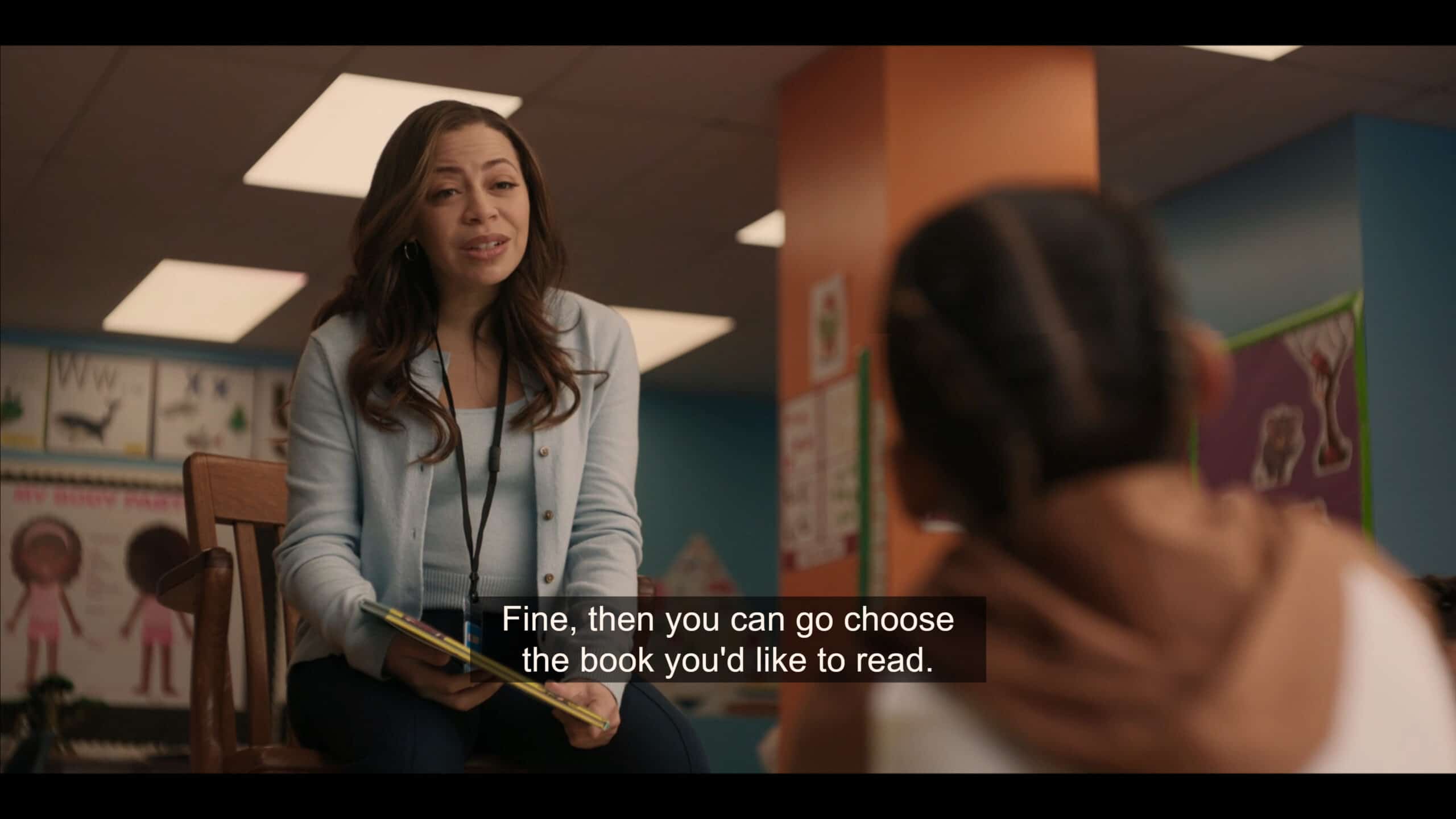 Ms. Barry is a teacher tasked with deciding if Kiesha could be a good fit. Which at first, it seemed like she may not be, due to her having a different style and perspective. However, when Kiesha breaks through to a kid and proves herself right, Ms. Barry doesn't let her ego get in the way of the children's education.
Kenya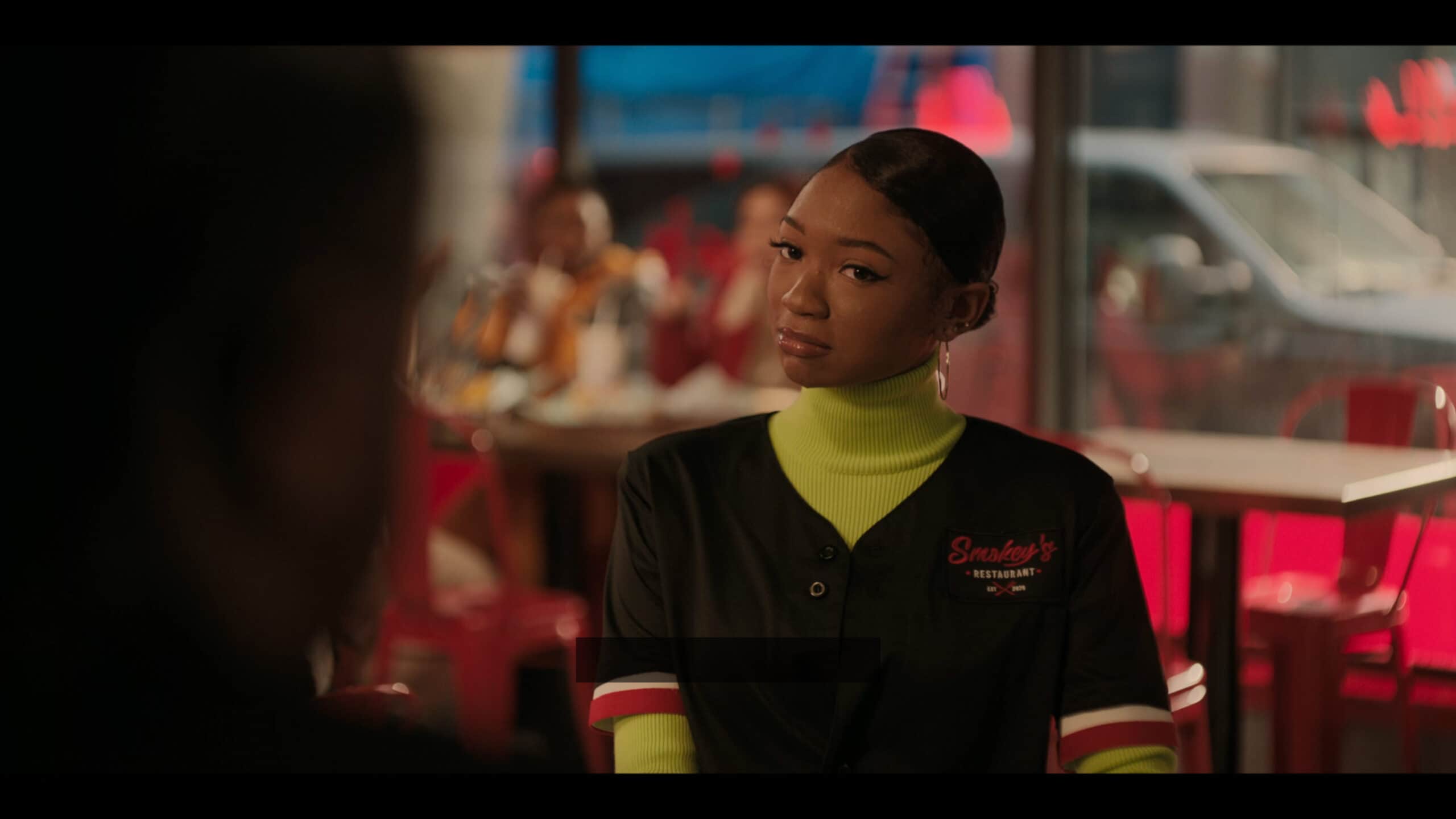 Kenya is a 19-year-old girl who works at Smokey's, that may have a reciprocal interest in Papa, aka Stanley.
Dev
Dev is someone who chews too loud and ends up becoming a reminder of Douda's ruthlessness.
Zay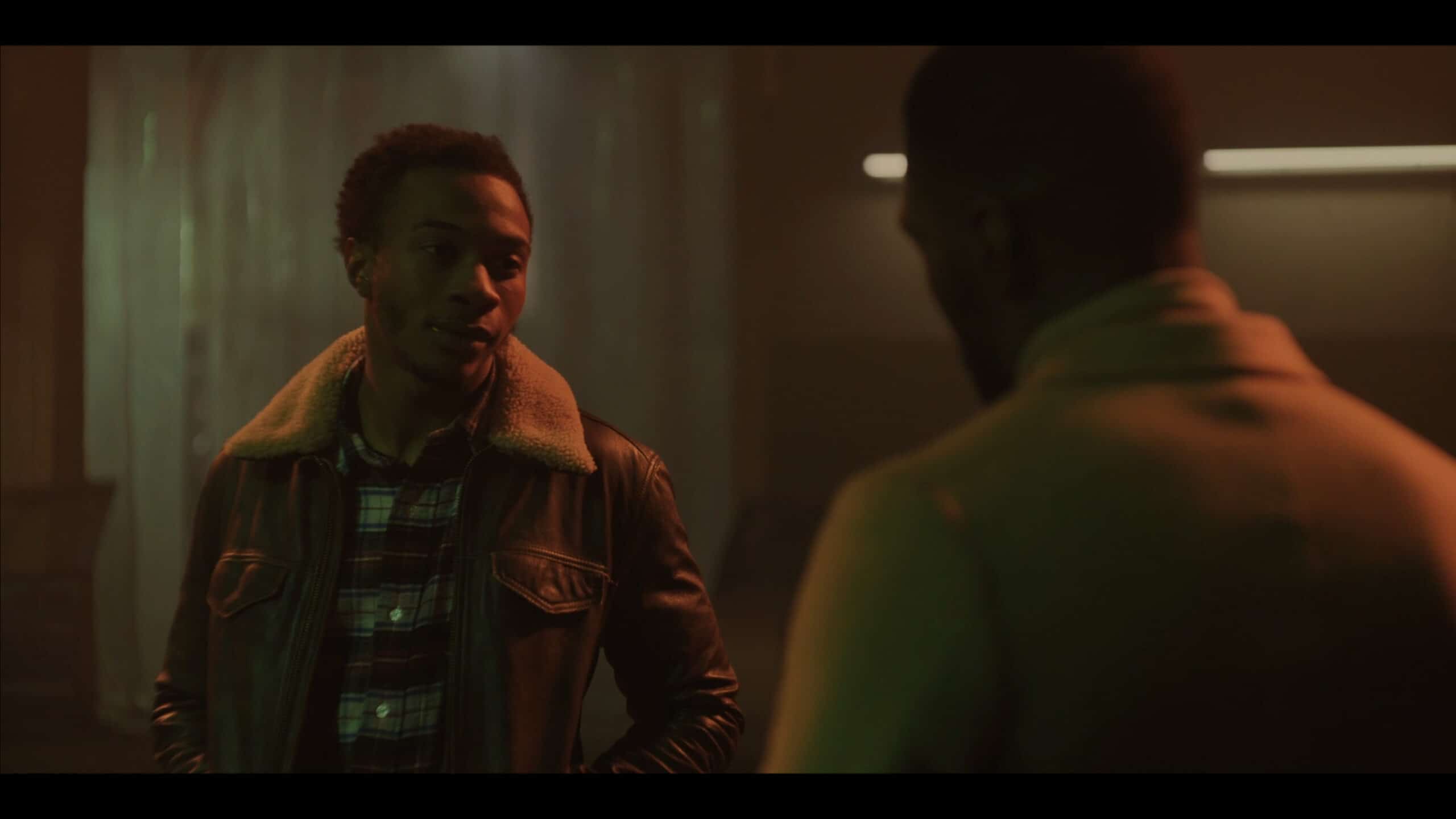 Zay is an up-and-comer in Douda's organization, who may not replace Bakari's role but could potentially be someone Douda considers to replace Nuck.
Review
---
Community Rating:
---
Highlights
Emmett Not Having A New Money Attitude
When we first met Emmett, remember he was broke with expensive taste, especially regarding sneakers. But with all these kids and trying to build himself up, it is nice to see his complete journey to becoming a grown-ass man. Not just because he lives on his own or pays bills but truly seems to understand how to make money, save it, and potentially not go broke again.
Papa Moving On
Papa seemed stuck in the last season. Everyone was getting with someone, Maisha dropped him, and while he had Papa's Pulpit, as shown, he was more than willing to exploit people to build himself up. But now, with Bakari, a job, and a growing understanding of how friendships evolve as you get older, it seems he is ready to move on. He has an interest in Kenya, who isn't afraid to work hard, is cute, and could have something going for her, and add that graduation is around the corner? You can see yet another character whose journey was wonderful, and with it nowhere near over, it is hard to not get giddy for what's next.
Victor On City Council
With it being reported the legendary Lynn Whitfield joining "The Chi," there might be no better place for her to be than in City Council as the mayor or another political figure who puts Victor's feet to the fire. Which, yes, pushes the idea Victor could potentially be eclipsed by her character, but of all the actors to be eclipsed by? Especially one who plays the best villains? What would be a better way to improve your skills as an actor than with one of the greats testing your character and your ability to match them in a scene.
The Mothers Meeting Continues
Because her storyline has stalled, it's easy to forget Tracy's son dying is what was one of the original storylines of the show and caused many of its major moments. So, even though her character has long been someone who, like Laverne, should have been written off, there is no denying her part in the mothers' meeting does help justify her continued screentime. Though, that isn't to say just seeing these women let loose, be people, separate from their kids or partners, isn't truly the best part of this holdover from the last season.
Shaad's Struggle & Deja's Support
Having a record of any kind limits you immensely. Add in being in prison for a good portion of your adult life, a limited education, and your support being people who are rapidly progressing? It's hard to not feel left behind and then with Deja? Yes, she is supportive and says things like he lives in "Our" house, but he knows how this can go.
Any man who doesn't contribute to his household is in danger of being single. It doesn't matter if he cooks, maybe cleans, and seems to be a good guy, even if he is looking up Tierra's photos on the sly. At the end of the day, there is only so much good cooking and sex can do to compensate for you not bringing in any sort of income into a household, especially considering how frustrating Deja's job is.
Emmett's Relationship With Douda – And Him Perpetually Looking For Father Figures In Some Of The Worst People
What has always made Emmett a person of interest is that he has always flirted with the worst of Chicago yet has mostly kept a clean slate. Similar to Brandon, who he effectively took over the role of lead from, there has been a tightrope at play. Emmett has always looked for upward mobility and has, from Q to now Douda, found himself flirting with the underbelly of Chicago, but now, rather than just be associated and get occasional advice, he is fully connected.
Which leads to the question of, if, like Brandon, will his close relationship with the criminal element of Chicago undo him? He just witnessed a murder by Douda, has his fingerprints on Nuck's gun, after holding it, but he is doing better than ever financially. Where he may morally land is hard to say, and whether he may ever snitch to save himself is another topic of interest.
For when it comes to Emmett, it isn't like he has never faced confrontation or dangerous situations, but as Biggie Smalls said, "Mo' money mo' problems," and it isn't clear if Emmett is ready for all that. Even with all he has been through.
Episode Directory
FAQs
Answers to some questions you may have regarding this episode:
Why Is The Episode Called "New Chi City?"
Due to the election being over and, likely, Victor not being the only one new to city council. But, also, a new chapter has begun for most, if not all characters, making this season of "The Chi" feel new and revitalized.
---
Follow, Like, and Subscribe
Community Rating: 0.00% (0) - No Community Ratings Submitted (Add Yours Below)
The Chi: Season 6/ Episode 1 "New Chi City" Review Summary
Summary
"The Chi," with being one of the sole non-comedy Black shows, with the end of most of OWN's pillars, holds the torch high and bright. Hopefully, it will show that there is still an audience for these types of stories, so it won't stand alone for too long.
Plot and Dialog -

87%

Character Development and Performances -

88%

Visuals and Sound -

80%

Pacing -

83%

Value For Intended Audience -

85%

Emmett Not Having A New Money Attitude -

82.5%

Papa Moving On -

81%

Victor On City Council -

85.5%

The Mothers Meeting Continues -

80.5%

Shaad's Struggle & Deja's Support -

81.5%

Emmett's Relationship With Douda – And Him Perpetually Looking For Father Figures In Some Of The Worst People -

83.5%
Highlight(s)
Emmett's Relationship With Douda – And Him Perpetually Looking For Father Figures In Some Of The Worst People Shaad's Struggle & Deja's Support The Mothers Meeting Continues Victor On City Council Papa Moving On Emmett Not Having A New Money Attitude