Sweetbitter: Season 1/ Episode 5 "Weird Night" – Recap/ Review (with Spoilers)
---
Community Rating: 0.00% (0) - No Community Ratings Submitted (Add Yours Below)
---
This post may contain affiliate links and spoilers. Please read our disclosure policy.
---
Baby Monster spends some time with uncle Sasha to help her get through a bad day and make him feel less alone in the world.
---
Network
STARZ
Director(s)
Ry Russo-Young
Writer(s)
Stephanie Danler, Deborah Schoeneman
Air Date
6/3/2018
No Good Deed Left Unpunished: Santos, Howard, Becky, Tess, Will
When your day starts with a good deed, like helping someone cash a check, you may think that is setting an upward tone. WRONG! For what goes up must come down and after helping the undocumented Santos cash his check, Tess' shoes get thrown in the trash and Santos' boss decides to give her a whole lot of attitude. Why? Well, because he skims off the top and she took money out of his pocket.
But the drama doesn't end there. Becky, she shows up and flips out over Howard trying to transfer her. Even says something about her not telling anyone something. Naturally pushing the idea maybe she and Howard did something but who knows?
Commentary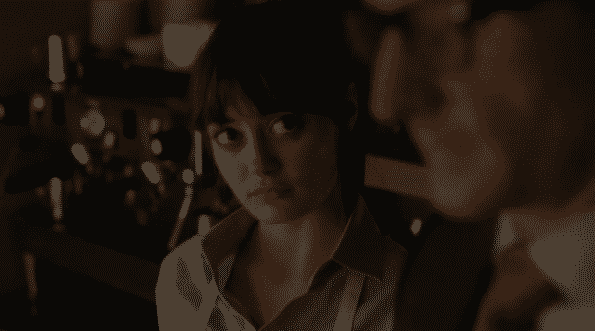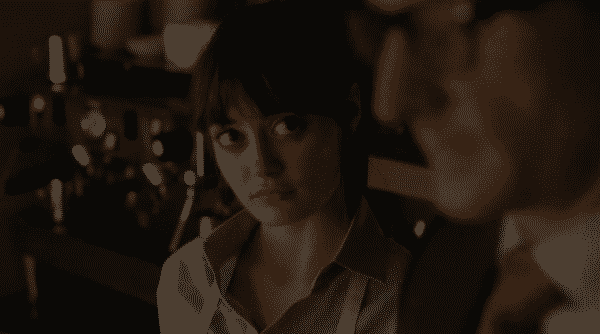 There is so much undercover drama going on at Howard's restaurant that it makes the fact this is the last episode before the finale so frustrating. I mean, we barely know anything about anyone really. Like, Howard has all these undocumented people? Is that to cut costs, is he helping them get citizenship or does he not even worry about hiring anyone who won't be seen as customers? Also, outside of Scott and the person scamming Santos, who are the other people in the back? Clearly, at least based on episode 2, they don't just split up after all is said and done so what gives?
Live Life With All The Regrets: Sasha, Tess, Will, Ari
Everyone gets through their day seemingly thanks to drugs and alcohol. I mean, when you can't necessarily afford therapy, or don't want it, who else will you really turn to besides your friend Molly, Mary, or Coke? Hence why Ari keeps some in her bra, Sasha just has to reach out his hand, and Tess knows to just ask one of them for something.
But, in drowning their sorrows in indulgences, bad things happen. For Tess, it is hooking up with Will and possibly breaking his little heart again – the day before her trial. As for Sasha? Well, all highs must come down and while it was nice to play with Baby Monster in the shower and have her shave him, the fun has a time limit.
Commentary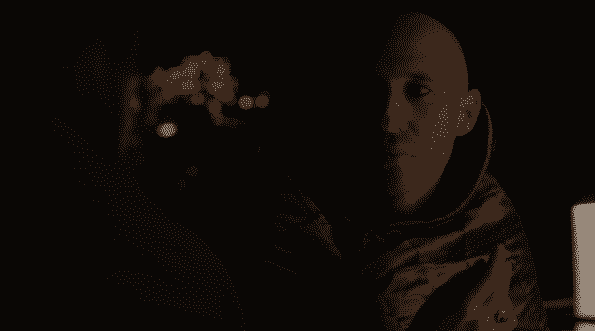 What exactly was Ari's gig? Being a DJ? Also, with it being noted she is in business school, leading to an emergency credit card, what is her focus? Because, between that and learning Heather went to Georgetown, we get more and more tidbits which makes you wonder what are these people's goals? Are they all in the same state Will is? Where the dream didn't happen so they are sort of figuring stuff out?
I get they are all likely somewhere in their 20s, maybe early 30s, and so they still are exploring what it means to be an adult but it would be cool to know which direction they are looking in. It's as if to really understand these characters you must read the book.
I Don't Want To Live Forever: Tess, Sasha
Sasha wants more out of life than being a fabulous back waiter. He wants to be a server, find his wife, feel loved and not be to Tess a placeholder while Jake is up in the Cape with Simone! Yet, you can't have it all. So, off the roof Sasha goes.
Leading to him being in the hospital and it not seeming like his first time. But, rather than be alone, Tess snuggles up with him to keep him company. Realizing that she may have to be a bit more careful with her co-workers.
Commentary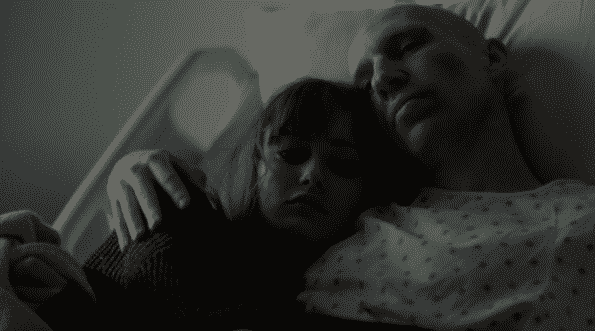 Daddy Monster possibly being suicidal is the only real takeaway from here. That and perhaps him showing he knows people are only there for him for a good time and not for when he is down and out. For even in the case of Tess whose first day was showing him sympathy and also got punched to help him find his wife, as soon as Jake, Will or Simone catch her eye does she think of Sasha? Do you hear her check-in? No. Bad Baby Monster.
Yet, it seems Sasha is used to it and though he is a bit cold to the idea of her coming and going as she pleases, she is there. That is more than can be said for most people.
Question(s) Left Unanswered
So, what is Howard doing in his spare time? What is this secret Becky has?
On The Fence
While we know a bit about everyone, why does it feel like everyone is holding back? I get Tess is our medium and with her being new, of course, she won't be instantly opened up to about everything, but this just feels weird. For even with British series which have short seasons like this, it feels like we make larger leaps. But I guess this whole thing for Starz is just an experiment. One which, while Vida handles it well, SweetBitter is botching a bit.
Follow Wherever I Look on Twitter, Like us on Facebook and Subscribe to the YouTube Channel.
---
Previous Episode's Recap
[visual-link-preview encoded="eyJ0eXBlIjoiaW50ZXJuYWwiLCJwb3N0IjoyMTIxMiwicG9zdF9sYWJlbCI6IlBvc3QgMjEyMTIgLSBTd2VldGJpdHRlcjogU2Vhc29uIDEvIEVwaXNvZGUgNCBcIlNpbW9uZSdzXCIgLSBSZWNhcC8gUmV2aWV3ICh3aXRoIFNwb2lsZXJzKSIsInVybCI6IiIsImltYWdlX2lkIjoyMTIxNiwiaW1hZ2VfdXJsIjoiaHR0cHM6Ly93aGVyZXZlci1pLWxvb2suY29tL3dwLWNvbnRlbnQvdXBsb2Fkcy8yMDE4LzA1L1N3ZWV0Yml0dGVyLVRlc3MucG5nIiwidGl0bGUiOiJTd2VldGJpdHRlcjogU2Vhc29uIDEvIEVwaXNvZGUgNCBcIlNpbW9uZSdzXCIgLSBSZWNhcC8gUmV2aWV3ICh3aXRoIFNwb2lsZXJzKSIsInN1bW1hcnkiOiJUZXNzIHNwZW5kcyBtb3N0IG9mIHRoaXMgZXBpc29kZSB3aXRoIFNpbW9uZSBhbmQgaW4gZG9pbmcgc28sIHNvbWUgbGF5ZXJzIHRvIHRoaXMgcmF0aGVyIG15c3RlcmlvdXMgY2hhcmFjdGVyIGFyZSBzdHJpcHBlZCBhd2F5LiBCdXQgbm90IHNvIG11Y2ggeW91IHRoaW5rIHlvdSBmdWxseSB1bmRlcnN0YW5kIGhlci4iLCJ0ZW1wbGF0ZSI6ImRlZmF1bHQifQ=="]
Related Topics:
Deborah Schoeneman
,
Ry Russo-Young
,
Starz
,
Stephanie Danler
,
Sweetbitter
,
SweetBitter: Ari
,
Sweetbitter: Becky
,
SweetBitter: Howard
,
Sweetbitter: Santos
,
SweetBitter: Sasha
,
Sweetbitter: Season 1
,
SweetBitter: Tess
,
SweetBitter: Will