Stranger Things: Season 1/ Episode 3 "Chapter Three: Holly, Jolly" – Recap/ Review (with Spoilers)
The truth about Eleven lurks about as something is contacting Joyce through lights. Previous Recap: Episode 2 "Chapter 2: The Weirdo on Maple Street" Community Rating: 0.00% (0) – No Community Ratings Submitted (Add Yours Below) Director(s) Shawn Levy Writer(s) Matt and Ross Duffer Notable Guest Stars Nicole Glennellen Anderson Terry Ives Aimee Mullins …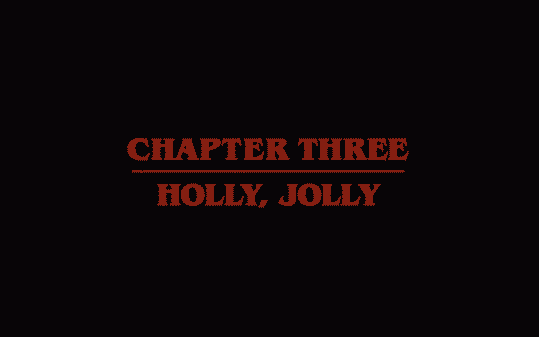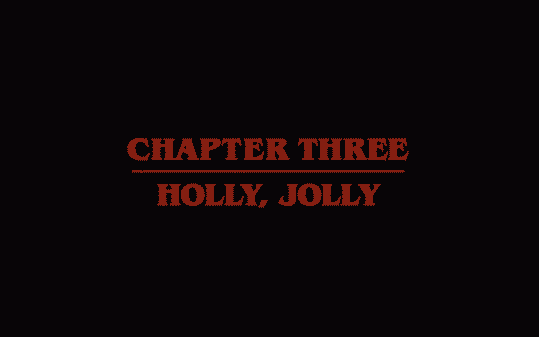 The truth about Eleven lurks about as something is contacting Joyce through lights.
---
---
Community Rating:
---
Director(s)
Shawn Levy
Writer(s)
Matt and Ross Duffer

Notable Guest Stars

Nicole
Glennellen Anderson
Terry Ives
Aimee Mullins
---
Have You Seen Barbara?: Barbara, Nancy, Jonathan
So, this is the episode Barbara likely died. Something which kind of goes unnoticed until midday and then Nancy starts asking questions. Of which no one has answers but maybe Jonathan. If only because a friend of Steve's, Nicole, exposes that Jonathan was taking pictures that night. One of which has Barbara in them. Though with her car still where they parked and no signs of her anyway, it is a scary day for ole' Nancy.
What Happens In Hawkins, Stays In Hawkins: Dr. Benner, Eleven, Hopper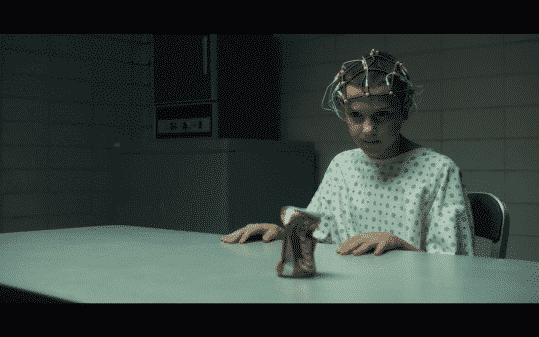 Hopper finds himself poking about the National Lab and even investigating Dr. Benner. Leading him to the name of Terry Ives. Someone who claims her daughter was kidnapped, by the likes of Dr. Benner, but she has been discredited. Yet, this doesn't keep Hopper from being very interested in what they do behind closed doors.
Of which, through Eleven being triggered by a cat, we get some idea of what they do. For one, they push little girls to use otherworldly powers to crush soda cans and maybe even kill animals. Since, in the long run, it seems that is Eleven's purpose – to become a weapon. Hence why she knows only the most basic of terms and understands punishment far more than kindness.
The Body In The Water: Joyce, Eleven, Mike, Lucas, Dustin, Hopper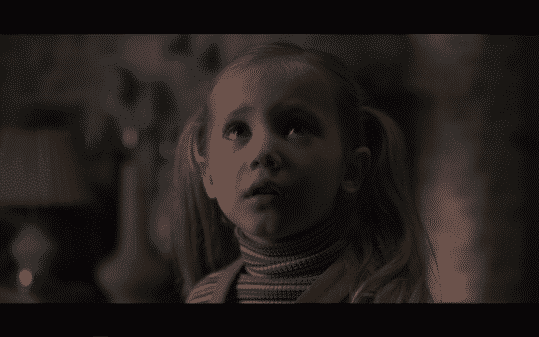 Joyce has officially lost it. With her believing the light is how Will is communicating with her, she buys a huge amount of Christmas lights. Of which, at first, just make the house look tacky. However, after Mike's mom visits, and little sister seems to trigger something, she finds a way to communicate with someone. A being which claims to be Will but looks can be deceiving. All we know for sure is this being is friendly since it warns her before the monster breaks through the wall.
Leading to the episode's cliffhanger: There is a body in the water. It isn't clear who it is, but Hopper finds himself there just as the boys are guided by Eleven to the area. Leading to Mike freaking out a bit. If only because Eleven, all this time, has led him to believe Will is alive. So with him seeing some young body being taken out of the water, he seems sure it is Will and this leads him to snap on Eleven. I'm talking, he is so mean to her that even Lucas, who has no love for Eleven, tries to get Will to understand he is taking it too far.
Though considering there are cops going towards Joyce's house and two people in Mike's, perhaps Barbara's parents, it could go either way.
Other Noteworthy Facts & Moments
Sheriff Hopper notes that the laboratory messed with the tapes of what happened that night
Eleven asks about a mark on Mike's chin from when he was tripped. Keep that in mind for she is going to help him out with those bullies later on.
Question(s) Left Unanswered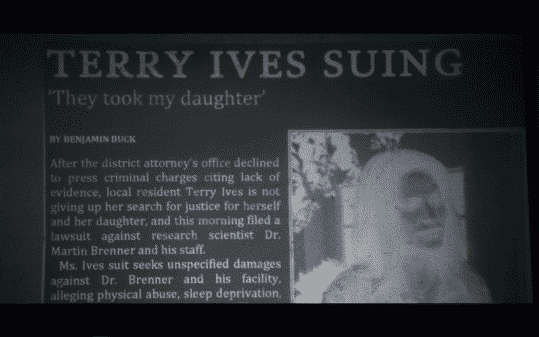 While Will is a smart kid, how in the world would he be able to communicate with lights? Considering the kind of stuff Joyce already saw, I'm surprised she didn't assume it could be something besides Will.
Is Terry Ives Eleven's mother? Also, if she is, then comes the question Dustin brought up: Did Eleven get her powers X-Men style or is it more like Green Lantern? Much less, when was Eleven taken and is Dr. Brenner really her father or she just assumed he is? Though, all things considered, did he present the idea of being her father or did she just somehow came up with it?
Highlights
Mike & Eleven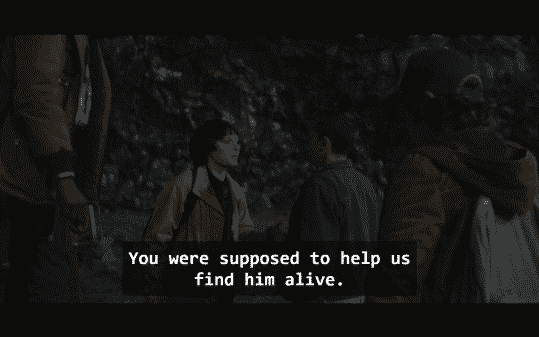 With Mike introducing so much in a span of days to Eleven, it should be interesting how their relationship proceeds and recovers after his tantrum. Something I'm interested in since, for Eleven, her punishments in the past was being locked up or neglected. So it should be interesting to see how she responds to Mike and tries to make up with him. Especially since she seems smart enough, or knows Mike well enough, to tell when he is lying.
Making me question, considering how isolated she has come off, thus far, how is she able to tap into and understand common emotions and facial expressions? Did her training go beyond crushing and killing things?
---
Follow, Like, and Subscribe
Community Rating: 0.00% (0) - No Community Ratings Submitted (Add Yours Below)