Stranger Things: Season 1/ Episode 1 "Chapter One: The Vanishing of Will Byers" [Series Premiere] – Recap/ Review (with Spoilers)
Stranger Things begins with an odd monster lurking about a small town. One in no way prepared for its otherworldly powers. Creator: The Duffer Brothers The Introduction It all begins in 1983 Hawkins, Indiana. A quiet town with no real noteworthy features. Well, there is this National Laboratory owned by the US Department of Energy,…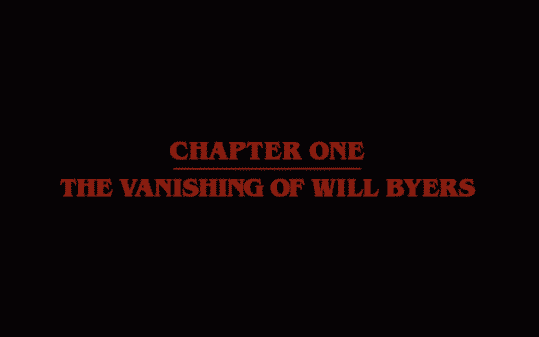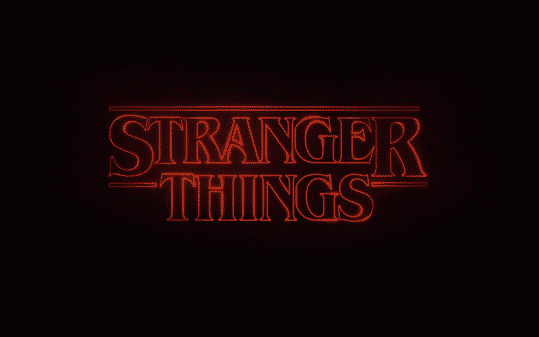 Stranger Things begins with an odd monster lurking about a small town. One in no way prepared for its otherworldly powers.
Creator: The Duffer Brothers
The Introduction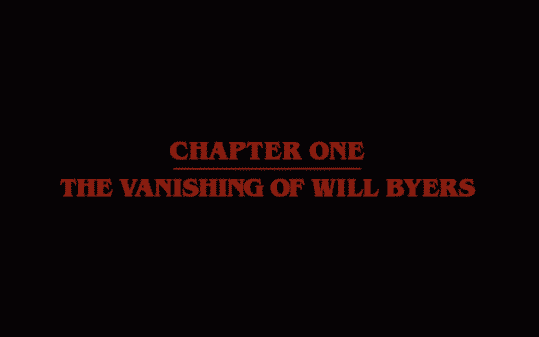 It all begins in 1983 Hawkins, Indiana. A quiet town with no real noteworthy features. Well, there is this National Laboratory owned by the US Department of Energy, but that's it. Well, at least at first it seems that way.
In truth, there is something sinister going down in the basement. Some otherworldly monster has found a way into our dimension, alongside a little girl known as
. Both of whom escape into Hawkins but only one seemingly friendly. For while Eleven is just looking for the same food you and I would eat, it seems this monster may eat people. Thus leading to poor Will (Noah Schnapp) seemingly being snatched up.
Something which sends shockwaves through the community since murder and other city crimes come off foreign. But, fear not, Sheriff Hopper (David Harbour), thanks to Will's mom Joyce (Winona Ryder) putting her foot to that butt is on the case. As well as Will's friends, who were asked not to help, Lucas (Caleb McLaughlin), Dustin (Gaten Matarazzo), and Mike (Finn Wolfhard). All of which who have no idea what they are getting themselves into.
Question(s) Left Unanswered
Why does the monster in this show look like the thing from District 9?
Highlights
Eleven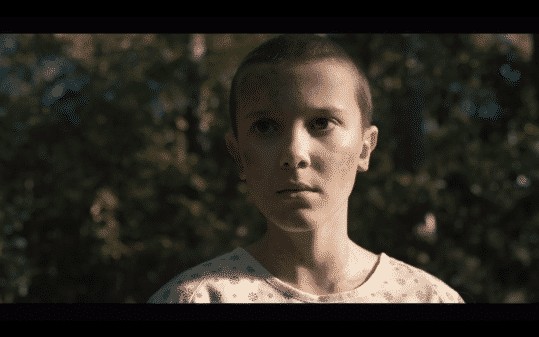 Let me start off by saying, I already watched season 1. It is just it has been so long that I barely remember a thing. However, like most people, Eleven remains someone I get excited about seeing. Something which I have some trouble fathoming why, but maybe it is just because Millie Bobby Brown, boyish haircut and all, has such a look and presence. The kind which makes it sad that until a 2019 Godzilla movie, it seems she has nothing else coming up but this show.
The Dynamic Threesome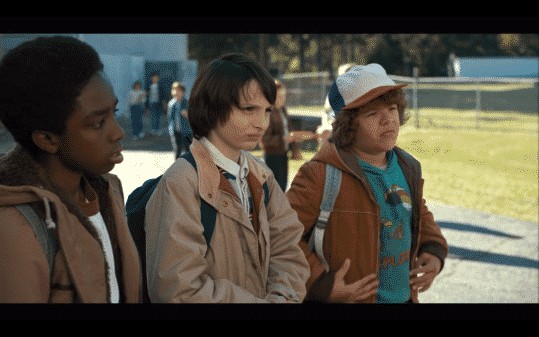 Is it odd that most friend groups I find to be very forced? Like, most rely on old tropes and dynamics of the cute one, the funny, one, the bold one and etc. That doesn't exist between Lucas, Dustin, and Mike. There is this vibe that these kids would actually interact off set and truly enjoy each other's company. As well as get on each other's last damn nerve.
Something that translates well into their scenes as they play Dungeons & Dragons with Will, deal with being bullied, and come together to look for this missing team member.
On The Fence
Teen Drama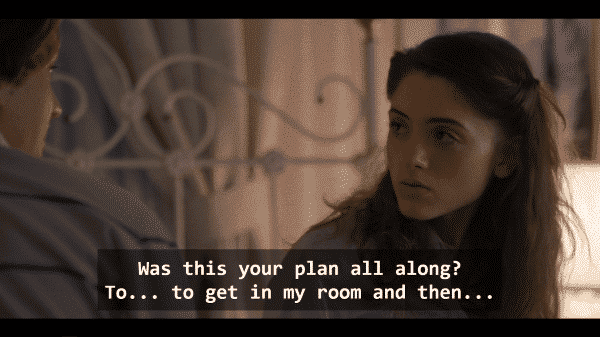 Oh my god, Nancy (Natalia Dyer) is so into Steve (Joe Keery) and Barb (Shannon Purser) is low-key jealous that when Nancy starts dating, she'll get left behind. Who cares? Serious question. I mean, there is just nothing interesting about those three and I remain one of the people who don't get the whole Barb phenomena at all. Is it because she was the only one who didn't look like they were your generic skinny actress? Is it the red hair? What exactly is the draw to Barbra? It can't be the actress for, as Wish Upon showed, she isn't that good. So someone please explain to me the hype. I mean that in the nicest way.
But, refocusing on Nancy and Steve, all I'm saying is, compared to Jonathan (Charlie Heaton) and all he is going through, those two and their little romance, gives me nothing but cheesy teen romance.  Something that was likely what they were going for, but still.
The Government Agents
Outside of Dr. Benner (Matthew Modine), we don't learn the names of anyone who are hunting Eleven or trying to keep the monster getting out hush hush. But, here is something I don't get – what is with government agent types having iconic type looks, but being as dull as new bricks? Would personality be so terrible for a government agent? I get that they have a real serious job, are usually touted as the best within the field, but that doesn't mean they can't be interesting besides a noteworthy hairstyle or dressing nice, right?
---
Follow, Like, and Subscribe
Community Rating: 0.00% (0) - No Community Ratings Submitted (Add Yours Below)