Star: Season 2/ Episode 6 "Faking It" – Recap/ Review (with Spoilers)
As the pressure to get into the showcase rises, so does Derek with someone who isn't Alex and Jahil with Ayanna. Previous Recap: Episode 5 "May The Best Manager Win" Community Rating: 0.00% (0) – No Community Ratings Submitted (Add Yours Below) Network FOX Director(s) Tamra Davis Writer(s) Jen Klein Characters Introduced Joyce Teyana Taylor…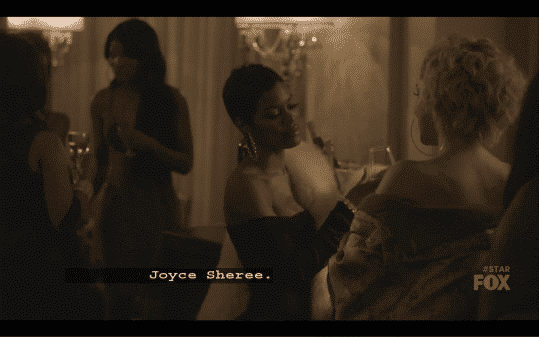 As the pressure to get into the showcase rises, so does Derek with someone who isn't Alex and Jahil with Ayanna.
---
---
Community Rating:
---
Network
FOX
Director(s)
Tamra Davis
Writer(s)
Jen Klein
Characters Introduced
Joyce
Teyana Taylor
---
Rising Profile: Alex, Derek, Gigi, Noah, Soraya, Carlotta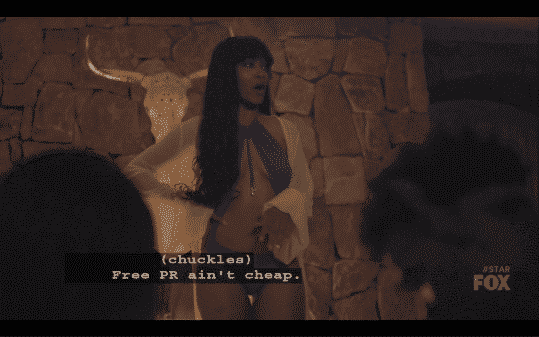 Time is running out to get into Ayanna's showcase so Alex is tasked with trying to get Joyce through Gigi and Star is handling it another way. Now, Alex's way seems to be a bust since Gigi and Joyce are beefing for after Joyce got out of rehab, she stole Gigi's manager. However, something which may gain some attention is a rumor of Alex and Noah dating combined with that song they were working on. One which Carlotta discovers, while paying respects to Noah, and is very much for. She thinks it is some good baby making music and even pushes it on Ayanna.
But, while things are looking up for what Alex when it comes to her career, her personal life experiences a bit of a tremor. For one, there are the #Nalex dating rumors. Following that, you have the fact Derek got a boner over Soraya. Not because they were fooling around or anything like that. If anything, it seems after him getting really inspired by her activism and her talking about making a documentary, it stimulates him in ways Alex hasn't in a very long time.
Something that he is rather upfront about and it is kind of devastating to Alex. For now she can't blame their issues on the paralysis anymore. Then when you add in her abortion into the mix of what troubles their relationship is dealing with and it really seems their days are numbered. That or else there needs to be some kind of couples therapy.
Help From The Label: Simone, Ayanna, Carlotta, Jahil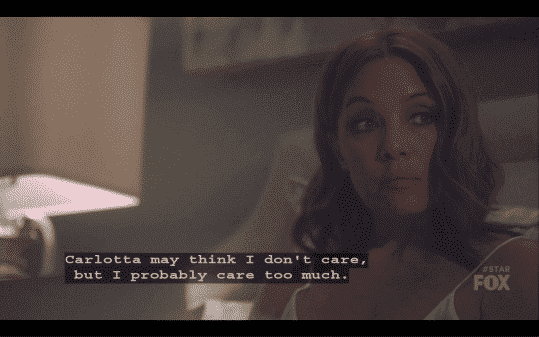 Because of Carlotta's record, she once more is rejected in terms of being Simone's foster parent which means she is staying in juvie. That is, until Simone confronts Ayanna about playing with the girls' lives and especially hers. With that said, Ayanna uses her legal team to begin the process of getting Simone emancipated. Something that, upon hearing about it, leads to Carlotta flipping out. After all, between drugs, psychological issues (like banging her head after the verdict), and more, Simone can't be by herself just yet.
Yet, there comes this conflict. Something Ayanna talks to Jahil about. Ayanna may have a bit of B**** face syndrome, but she cares – she deeply cares. It is just difficult to balance the business side and recognizing you are dealing with people's lives. Much less, in the case of Midtown, we have yet to meet an artist who didn't seem to come from poverty or a less than ideal background. Whether it is Take Three, Noah, or Gigi and Angel. Also, each and every one, at most, is maybe 25 or so?
I mean, can you imagine having to play the rich but stingy aunt? The only person who, with how some of these kids managers are, may actually look at them beyond how much money they can make? But, at the same time, you yourself are trying to make money off of them, prove something to your father, and even to yourself.
To say the least, I don't envy Ayanna and while I haven't been the most fond of her and Jahil, her having someone to open up to has done the character wonders.
Is It A Game Or Is It Real?: Star, Brody, Noah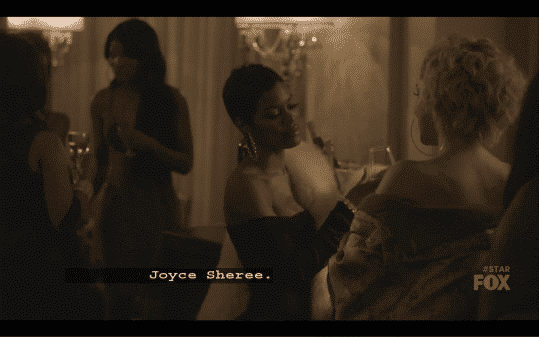 Star is a tough nut to crack, especially if you are trying to get past her multi-layer shell to get to her heart. For Brody, while he is working with Arlene so she can pay off his gambling debt, there is this vibe he genuinely wants to reconnect with his kid. Even in terms of his task of getting her phone, when he sets Star up to talk with Joyce, I didn't see that as an ends to a means. It seemed like, even if in a little way, he wanted to positively contribute to her life and career.
Then with Noah, let's be real, as much as Star likes to pretend she can do an F-buddy situation or even friends with benefits, she wants love. She may have trust issues, but at the same time she yearns for someone to prove, consistently, they can be trusted. Yet, with Noah, one of the issues is that even with him seeming like a good guy, Star is in this place where there is too much going on with her, Simone, and her career to take on someone else's problems.
Especially in terms of something beyond the petty stuff like, "Ayanna keeps disrespecting me" or something like that. Star can't do much when it comes to Noah's pain over Lucky's death. She doesn't have time to just be there for him and, taking notes from Simone, maybe she too has psychological issues. It is just, finally, she is at a point in her life where she doesn't encounter the triggers for her trauma anymore. So what Noah is bringing around her, drugs, death, and dependency, it is really bad timing. Even if she does low-key care about him.
Question(s) Left Unanswered
Anyone else get mad confused by these musical numbers and wonder where the lies of the number begin?
How deep is Arlene in with criminal organizations to be knowing Brody and I think even Jahil's associates, back in season 1? Is it because of her ex-husband? Also, on top of that, who found who? Did Arlene find Brody or Brody find Arlene?
Does Arlene really think Star doesn't have backup pictures?
So, how is Cotton going to get rid of Omari?
Highlights
Ayanna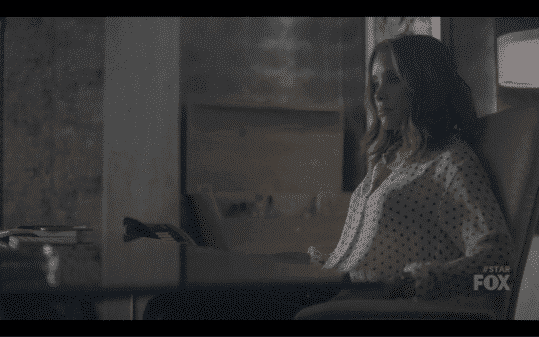 As noted, what we have consistently needed from Ayanna is to not be the Ice Queen she accused Alex of being. Something that, with the help of the inclusion of her father Charles and Jahil, we're getting. Yes she is stone-faced, but it is because showing emotions have led her to likely be taken advantage of. As Carlotta noted, she and Star aren't too different. Yes, growing up they were on different paths, but at this point in life, both of their core goals is to prove themselves sometimes by any means necessary. Which, hey, if they rub some people the wrong way, so be it. They can try to make up for it when their goal is accomplished.
But one of the main reasons Ayanna is being highlighted is because it does really feel like we finally broke through with her. She has been made three dimensional and finally found her hook. Now you want to know how she messed up to the point her father doesn't trust her. You want to know in what ways has she shown in the past she cared too much and how that bit her in the behind. Those questions, alongside many more, didn't really matter previously. Ayanna was just an obstacle for the girls but now she has become a fully realized person.
Psychological Issues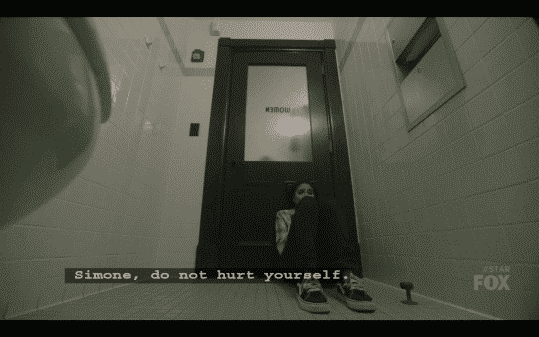 When it comes to Simone and Star, strangely, the most interesting parts of their stories are always those vulnerable moments. It isn't Simone's one-liners or when she shows how unpolished she is. Much less is it Star's promiscuity or when she is a hustler. Those are part of their unique hooks, but their best moments come when we are reminded how much this all means to them.
For Simone, after Mary died, and they couldn't be with Carlotta, she went through so much trauma that sometimes those one-liners and being Star's accessory have you forget that. Yet, lately, we have been reminded through Karen and this situation how much Simone just wants stability. How she wants something, alongside someone, to show affection to her without wanting something out of her like Star, Carlotta, and all the people who abused her.
Then with Star, you know those wounds are deep. To the point, with Brody's return, it is kind of surprising we haven't had more flashbacks. Not that we need to see Mary overdose or Star in the situation we saw Simone in when we met her, but more so a better understanding of what was the last stray. When did she start relying on her current hustle to get things she wanted.
Soraya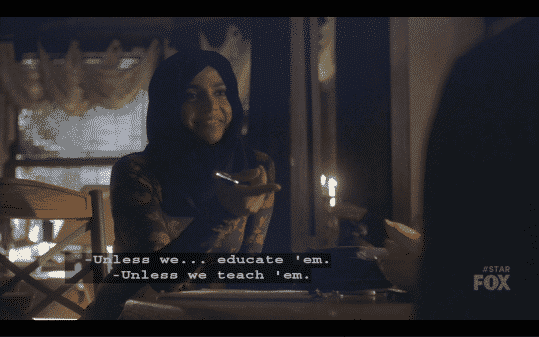 I'm quite glad Soraya, unlike predicted when introduced in episode 4, seemingly will be a reoccurring role. Primarily because seeing a Muslim character on a network TV show is rare. Especially a young girl who is like Soraya. Now, I won't say her storyline may tickle me, especially if it means her having drama with Alex over this boner thing, but if she is primarily there to bring Derek back into activism, she will be more of an asset than a liability. Especially if Derek goes over her house and we get to experience her culture.
On The Fence
Alex & Derek
Being meh about Alex has become so consistent I almost feel like it isn't even worth mentioning her anymore. You know why? Alex seems stunted. With her parents being played by celebrities who aren't known for acting, I assume they are unable to commit to Star like the character needs. And with that, she is stuck with Derek whose own story is kind of meh as well.
Granted, with them both having some sort of chemistry with other people, maybe that could jump-start things. However, there is almost this too little, too late vibe. Honestly, Miss Bruce and what Cotton has going on is of more interest than Alex and Derek's drama. Though, I gotta admit, Alex's song with Noah has to be one of the few, thus far, I actually wanted to buy and didn't just put behind me when the episode was over.
Catch Up or Follow Along: Here [External]
Follow Wherever I Look on Twitter or Like us on Facebook.
---
Follow, Like, and Subscribe
Community Rating: 0.00% (0) - No Community Ratings Submitted (Add Yours Below)