Star: Season 2/ Episode 12 "Dreamers" – Recap/ Review (with Spoilers)
Brody's past comes to haunt him, as Star learns the truth about what happened the day her mother died. Alongside this, Simone finds a way to even things up with Angel. Network Fox Director(s) Millicent Shelton Writer(s) Katie Wech Air Date 4/11/2018 Actors Introduced Paola Alani "Lala" Anthony Quavo Quavo Charlene Zimmer Nealla Gordon Ms….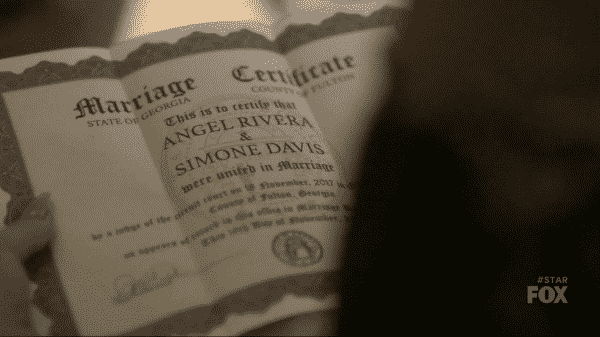 Brody's past comes to haunt him, as Star learns the truth about what happened the day her mother died. Alongside this, Simone finds a way to even things up with Angel.
---
Network
Fox
Director(s)
Millicent Shelton
Writer(s)
Katie Wech
Air Date
4/11/2018
Actors Introduced
Paola
Alani "Lala" Anthony
Quavo
Quavo
Charlene Zimmer
Nealla Gordon
Ms. Desmond
Tiffany Dupont
Little Star
Bella Lotz
Tour Issues: Noah, Carlotta, Maurice, Star, Alex
While undeniably the biggest name on the tour, Noah is also its biggest liability. So, with that in mind, Sound House's representative, Ms. Desmond, says the tour isn't going to happen. That is, until Star gets involved and with knowing Quavo is in the building, and already sniffing around Alex, saying he is going to be on the tour. An issue for Noah since Quavo used to open for him and with him moving forward, he doesn't want to step back like that.
But, any Quavo headlining plans are quickly squashed because, with Quavo getting a little too fresh with Alex, Noah punches him. Thus causing Quavo, who apparently doesn't fight but pulls out guns, to react rash as well. Luckily for both, Carlotta knows how to handle hot heads and shuts the situation down. Then, following that, with the help of Maurice, and Star and Alex conning Quavo, they figure a way to get Ms. Desmond back on board with a sold-out local show.
However, that still doesn't fix Sound House's Noah problem so while they may support Take Three, Noah is a no. But, while Noah may take an L for that, considering how Carlotta deals with him, he sees her potential to be his manager. Now, all that needs to happen is papers being signed.
Commentary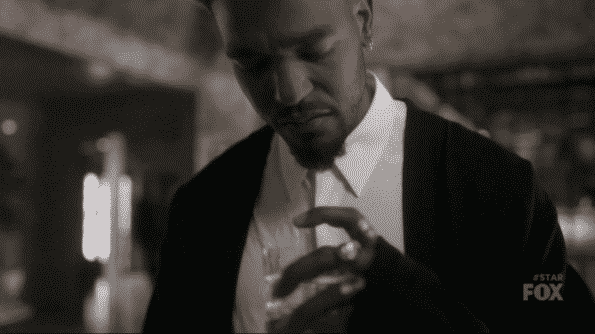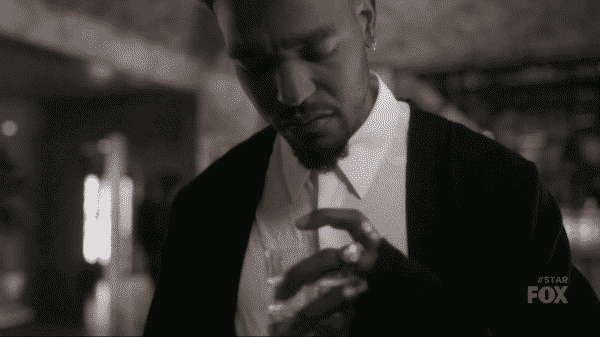 Carlotta becoming Noah's manager seems a long time coming. Throughout the 1st half of the season, she seemed to be the only one in his corner who wasn't romantically involved. And yeah, she may push it a bit and get maternal on him, but considering Noah hasn't had anyone look out for him like that, it might just be what he needs. Now, granted, it didn't necessarily save Simone from drinking and drugging, but Simone has had enough tough love in her life. Something a bit more soft and tender seems to be what she needs, but more on that later.
Switching to Alex, like many, I feel more and more she is becoming the star of the show. Maybe it is because she dropped Derek for Noah drama, or because her music as a solo artist is way better than anything Take Three has done this season. Either way, I don't know what the plans are for Ryan Destiny or who is clearly trying to make her more prominent, but she and this Simone/Angel situation might be what carries the second half of the season right now.
Welcome To The Family: Angel, Simone, Star
Angel's mom Paola, a Dominican immigrant, long since deported, has somehow found Angel, after not seeing him since he was barely in Pre-K, and seemingly wants to take him to DR. For, unbeknownst to Angel, he is not an American citizen. Something that, mind you, he knew before marrying Simone so it isn't like he played her for a green card. But, with this news, it seems this marriage which was supposed to last 6 months, when Simone turns 18, may need to be longer than that.
Something which, honestly, Simone might be cool with. Angel is really sweet and while he got issues, he got manageable issues. Plus, he knows how to communicate, is affectionate, and honestly is what Simone has probably need in a long time. Not a boyfriend, but someone who has her back and she can have theirs. For while she does have that with Star, with all Star has done, including murder, Simone is in debt to her. With Angel, their equals and that's something nice to have.
Commentary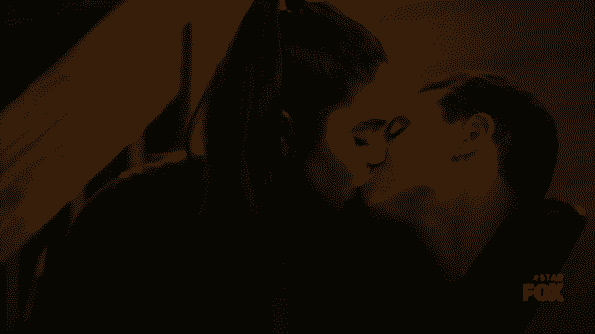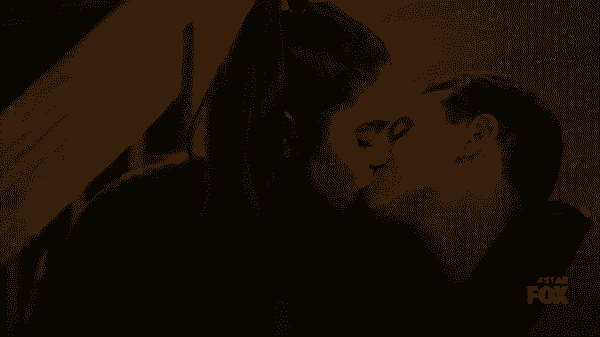 I so badly hope neither Jahil or Andy mess this up. There is such a fear that, sooner or later, it will be revealed he originally set his sights on Simone to mess with her head before the showcase. Because, honestly, the cuteness of Angel and Simone is on a Derek and Alex level, before she kind of got lost because of the drama of Derek's storyline.
And what makes them such a cute couple is the way they look at each other, how he just touches her a certain way and you can tell she isn't used to being touched and treated like he treats her. It has a sort of first love vibe to it. Plus, you can tell that, after Simone often being on the receiving end of people saving and helping her, someone allowing her to do something for them feels nice. Especially since he is allowing her to help him without giving her a bunch of lip or anything. He is just grateful she is willing to try.
Thus making these two kids with messed up childhoods seemingly like one of the best matches this show has had.
What Happened That Day: Mary, Brody, Star
Star accidentally killed her mother. She gave Mary the needle which got her high and seemingly, because it was mommy's medicine, gave her an extra dose which led to her OD'ing. Something Brody tried his best to make Star forget, but alas he couldn't. But, to make things sadder, after figuring out what Brody did, Star makes some form of amends but will likely never see her father again. If just because, the newly introduced Charlene, she kills him.
Commentary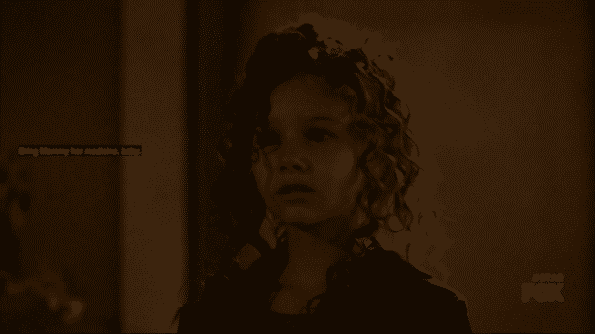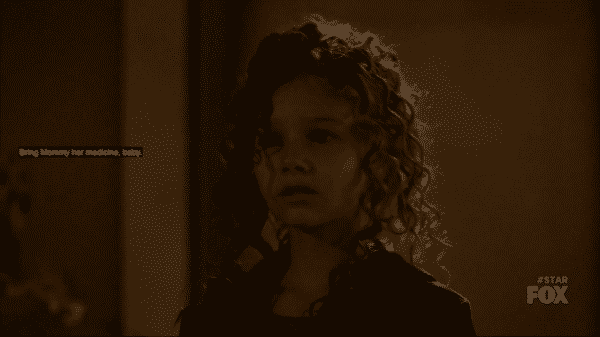 With Brody, seemingly, serving his purpose, does this mean the end of the whole Hunter, Arlene, and twin Charlene storyline? Also, does this mean no more Mary? We pretty much covered most of Mary's story, outside of really getting to see her downfall. So, is this the end?
Or could it be just the beginning? For with knowing what she did, and based on the previews, it seems Star is about to go down the rabbit hole and maybe try to screw the pain away. Which, more than likely, will lead to new songs, and a new boyfriend. But, considering Jackson has his own band and thing going, it again pushes the idea that Take Three isn't going to make it.
Which, honestly, would that be such a bad thing for them to break up? As noted in the last episode, Alex has found more success solo than the band ever really had. I mean, her connections are what made the band yet Star was the one who got all the attention and was always pushed ahead. So while I get there is a loyalty thing going here, considering her whole thing was proving to her father she didn't need him to be taken seriously, now seems the time to strike. She is a talented producer, everyone wants her for a feature, so Take Three, increasingly, seems like a step back.
Same goes for Star. White girl soul singer may not be getting her features, but it has always been her claim to fame. That and she can give good interviews. So why not let Take Three be a launch pad? I mean, Simone is married now so her staying out of the system is sort of handled. Granted, her husband got ICE issues, but Carlotta, I'm sure, will figure out a way to find the paperwork needed. Jahil may sleep with some judge or lawyer to expedite things or, who knows, what seems like a means to an end might become a thing.
After all, with us seeing how Paola was treated in an ICE holding cell, and there being immigration vignettes, including Trump's infamous Mexican speech, maybe this might become a thing? Perhaps the show might swap Black Lives Matter conversations for DACA and things of that nature? I mean, Star has been low-key political from the start. Why change now?
Question(s) Left Unanswered
So, what is going to happen to all the money Brody got from screwing over Arlene? Also, will Star push for justice for her dad?
Collected Quote(s) & .Gifs
Highlights
Alex being pushed to the forefront.
Angel and Simone making a cute couple.
Noah asking Carlotta to be his manager.
The truth about Mary's final day.
The show focusing on immigration issues.
The possible end of the Arlene/ Hunter storyline.
On The Fence
I get Quavo is a good look for the show to have but, honestly, I'd rather Teyana Taylor's character comeback than stunt actors.
Star going into a downward spiral as she deals with being an orphan.
---
Follow Wherever I Look on Twitter or Like us on Facebook.
---
Previous Episode's Recap
[visual-link-preview encoded="eyJ0eXBlIjoiaW50ZXJuYWwiLCJwb3N0IjoxOTc2NSwicG9zdF9sYWJlbCI6IlBvc3QgMTk3NjUgLSBTdGFyOiBTZWFzb24gMi8gRXBpc29kZSAxMSBcIlRha2UgSXQgVG8gQ2h1cmNoXCIgLSBSZWNhcC8gUmV2aWV3ICh3aXRoIFNwb2lsZXJzKSIsInVybCI6IiIsImltYWdlX2lkIjoxOTc3MSwiaW1hZ2VfdXJsIjoiaHR0cHM6Ly93aGVyZXZlci1pLWxvb2suY29tL3dwLWNvbnRlbnQvdXBsb2Fkcy8yMDE4LzA0L1N0YXItU3Rhci1hbmQtU2ltb25lLnBuZyIsInRpdGxlIjoiU3RhcjogU2Vhc29uIDIvIEVwaXNvZGUgMTEgXCJUYWtlIEl0IFRvIENodXJjaFwiIC0gUmVjYXAvIFJldmlldyAod2l0aCBTcG9pbGVycykiLCJzdW1tYXJ5IjoiVGhlIGRyYW1hIGJlZ2lucyB0byByZXYgdXAgYXMgb2xkIG1lbW9yaWVzIGFuZCBjaGFyYWN0ZXJzIGJlZ2luIGhhdW50aW5nIG91ciBsZWFkcywgYXMgd2VsbCBhcyBwb3NzaWJsZSBuZXcgbG92ZSBpbnRlcmVzdHMuIiwidGVtcGxhdGUiOiJkZWZhdWx0In0="]
---
---
Follow, Like, and Subscribe
Community Rating: 0.00% (0) - No Community Ratings Submitted (Add Yours Below)