SMILF: Season 2, Episode 5 "Single Mom In Love Forever" – Recap, Review (with Spoilers)
The days before and day of Larry's birth are relived – as well as the reason Colleen goes by Tutu and the beginning of the end for Rafi and Bridgette.
---
Network
Showtime
Director(s)
Cate Shortland
Writer(s)
Frankie Shaw
Air Date
2/24/2019
Introduced This Episode
Fiona
Ally Sheedy
2014: Rafi, Bridgette, Tutu, Eliza
It isn't 100% clear why we jump to the past, but we do, and we get to relive Bridgette finding out she was pregnant with Larry and everyone's reaction. It ranges from Eliza ready to help Bridgette get an abortion to Tutu saying Bridgette has to get married to Rafi, who she calls an idiot. As for Rafi? Strangely, despite thinking Bridgette was on the pill, he is quite excited.
A Classy Mom: Bridgette, Rafi, Tutu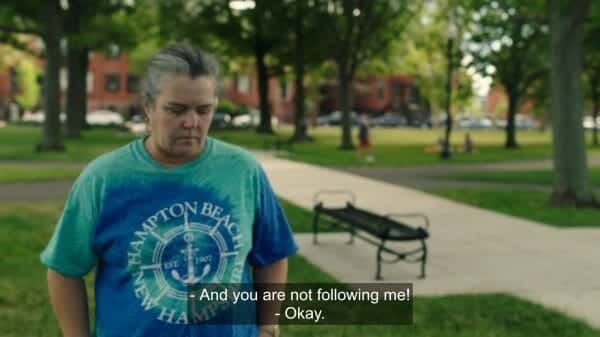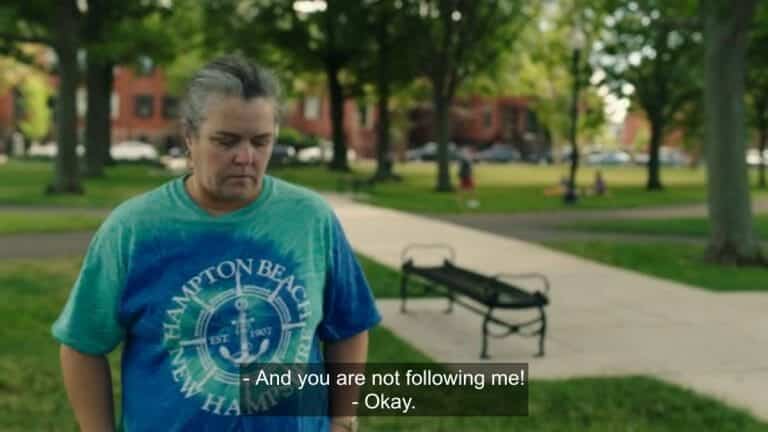 As in present day, Bridgette had dreams of going to NY, acting and so much more. The only difference is that, in the past, Rafi was part of those dreams and a ring was on Bridgette's finger. But some things never change like Bridgette and Colleen going at it and Colleen taking things a bit too far. Also, despite her openly calling Rafi stupid, her and Rafi seem to have long been on the same page when it comes to Larry. Such as Bridgette going to the hospital to have Larry rather than a home birth.
The Healing Process Begins: Tutu, Bridgette, Rafi, Fiona
Larry's birth changed a lot for Bridgette. It was probably the trigger for her breaking up with Rafi, it started the healing process between her and Collen, and gave her a kick in the pants. Oh, and also a kick in the vagina since Bridgette does end up doing a home birth and we see the process in all its splendor. From Bridgette puking, defecating, even peeing on herself, to giving birth. Mind you, the birthing isn't done in graphic detail and the placenta coming out is skipped, but you get the idea.
Other Noteworthy Facts & Moments
The reason Colleen wanted to be called Tutu is because that's Hawaiian for grandmother and she liked it.
Apparently, Rafi cheated on Bridgette, but just by kissing someone.
Highlights
The Shift In Bridgette and Colleen's Relationship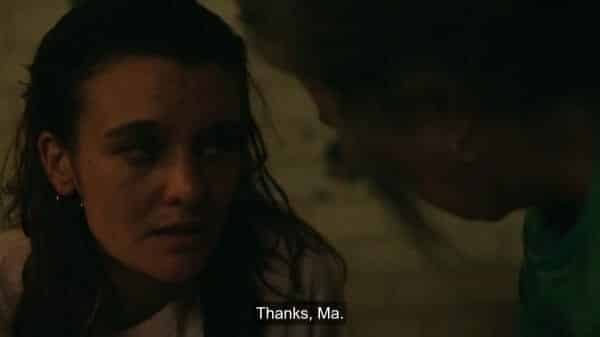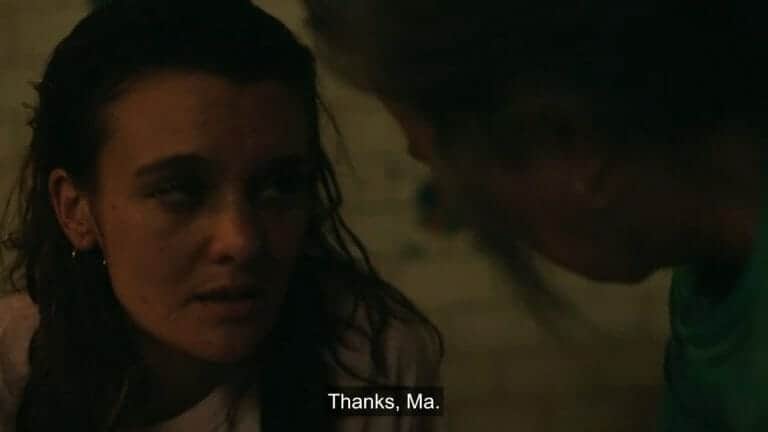 Due to Bridgette's childhood, and Tutu's abrasiveness, she and Bridgette have long had a combative relationship. However, there was something about the fear of birth and Tutu showing up when asked not to be there that hits you a bit. For one, it reminds you Tutu loves Bridgette despite how nasty she can get. Two, as much as Bridgette fears her mom, or doesn't like certain aspects of her personality, she still loves her.
The combination leads to a handful of possibly tear-inducing moments such as when Bridgette found herself releasing liquids from nearly every orifice and asking for Tutu. In that moment of vulnerability, you're reminded that Tutu has a connection to Bridgette which is complicated, but loving. One which probably has massive guilt involved so she does whatever she can to atone.
Then, on Bridgette's side of things, unfortunately, the birthing process was a reality check. One which led her to realize Rafi wasn't husband material and Tutu was necessary for she is all Bridgette has. She is the only example she has of a mom too for while they know people in the neighborhood, we don't see or hear from them. So, likely, going into mommy mode, she put Larry's needs before her own and sacrificed her pride and maybe Rafi in the process.
Rafi & Bridgette As A Couple
It's sometimes easy to forget Bridgette and Rafi were a couple – never mind a loving one. So to see them as such was a nice treat. Also, getting a hint, if not a reminder, as to why they broke up was also nice.
On The Fence
Would Have Been Cool To Hear Why Bridgette Wanted A Home, Natural, Birth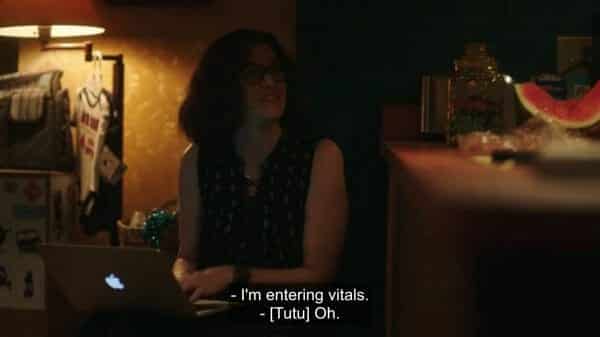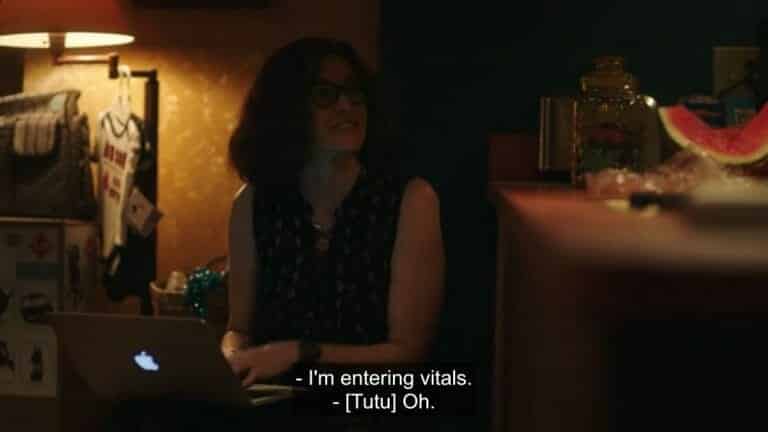 While representation is always swell, when it comes to home birthing and using a midwife, it would have been nice to know why Bridgette wanted that. Was it because of cost, complications, fear of doctors, or she wanted to be comfortable? Also, considering it isn't necessarily the norm, it could have been cool to hear more about what Fiona offered, how she was chosen, and how she was found. For while people can do research on their own, I feel there is a need to establish a path and not just an existence.
---
Follow Wherever I Look on Twitter, Like us on Facebook and Subscribe to the YouTube Channel.
---
[ninja_tables id="30483″]
The Shift In Bridgette and Colleen's Relationship - 95%
Rafi & Bridgette As A Couple - 80%
Would Have Been Cool To Hear Why Bridgette Wanted A Home, Natural, Birth - 75%