Single Drunk Female: Season 2/ Episode 1 "Promotion" – Recap and Review (with Spoilers)
---
Community Rating: 0.00% (0) - No Community Ratings Submitted (Add Yours Below)
---
This post may contain affiliate links and spoilers. Please read our disclosure policy.
---
General Information
Release Date (Hulu)
April 13, 2023
Director(s)
Phil Traill
Writer(s)
Lauren Bans
Newly Noted Characters and Cast
Alex
Ricky Velez
Previously Noted Characters and Cast
Brit
Sasha Compere
Joel
Charlie Hall
Sam
Sofia Black-D'Elia
James
Garrick Bernard
Olivia
Rebecca Henderson
Felicia
Lily Mae Harrington
Carol
Ally Sheedy
Bob
Ian Gomez
More From The Series
Previous Episode: Episode 10 "A Wedding"
Next Episode: Season 2/ Episode 2
Plot Recap
Images and text in this post may contain affiliate links. If a purchase is made from those sites, we may earn money or products from the company.
A House Is Not A Home – Brit, Joel
While Brit seems to be fine with the end of her and Joel's relationship, he is struggling – badly. He is in that house he built alone, cries incessantly, and seems even a bit isolated. But this doesn't mean Brit doesn't have some problems. For one, the divorce papers have yet to be signed, and on top of that, her family isn't aware of her plans to divorce Joel, and she is more than willing to keep up appearances until she can muster the courage.
The Toilet Desk – Alex, Sam
Sam has found herself becoming quite the writer of listicles and even had a few go viral. Her boss, Alex, recognizes this, and thus she is given a desk, rather than forced to work from a countertop. Taking this promotion as something of note, Sam pushes the idea she can write something more long-form and sends pitches to Alex, who takes them seriously. He even goes to his bosses about the idea.
Happy Birthday To Me – Sam, James, Olivia, Felicia, Brit, Joel, Carol, Bob, Alex
Unfortunately for Alex, however, his conversation with the bosses go from him pitching Sam's ideas to him learning he is being fired for someone older. But, with him being fired, that does open the door for him to ask Sam out, since he is no longer her supervisor.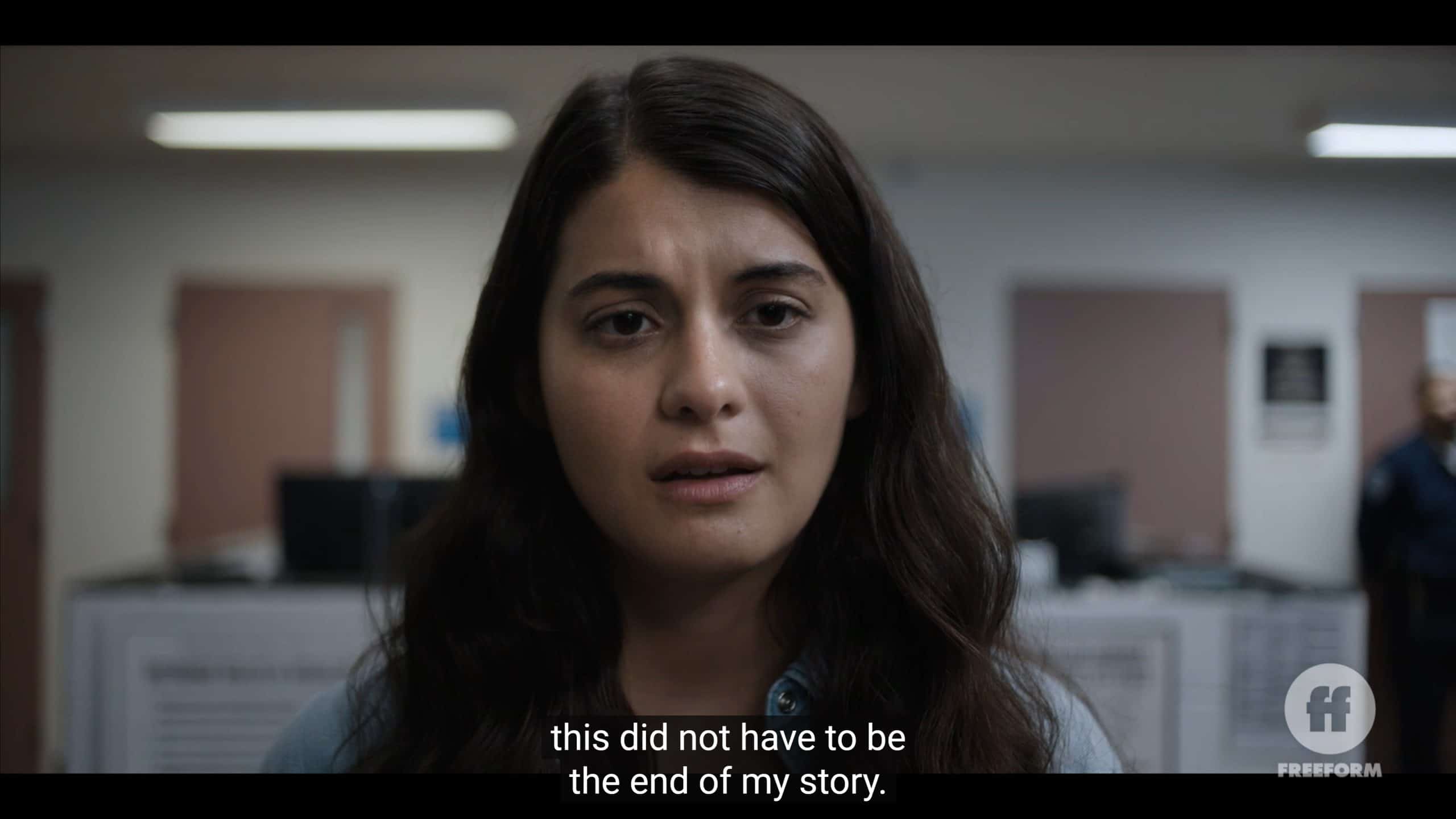 That might be the best thing about Sam's birthday. One that she went all out for since turning 29 is a big deal, and combine that with actually feeling like her life is on a positive trajectory? That's something worth celebrating. But, for many, it is a bit awkward since celebrations without alcohol are weird. Even gift-giving for some is a struggle, hence why Felicia, Brit, and Joel all give Sam a journal. As for Carol and Bob? There is no gift from them, but Bob does continue to show his staying power, even though you can see he is slowly, but surely, getting on Carol's nerves. If not forcing her to readjust to living with someone who isn't her kid.
Which leads to the topic of James. After six months, he is finally back at AA, and though Olivia is worried about Sam and him reconnecting so soon, Sam misses her friend. She even invites him to her birthday party, which is a disaster. Not in an epic, he shows out kind of way, but he does kiss her, under the impression that they can get back together with him back on the wagon. Sam doesn't appreciate this since there was no conversation, he just made an assumption, and you know what they say about assumptions.
But, while James is openly doing things to hurt Sam, Olivia is hiding a secret that could affect her being Sam's go-to when she is feeling down.
Review
Highlights
Olivia Remains The Kind Of Mentor Freeform Consistently Delivers
One of the reasons we have a soft spot for "Single Drunk Female" is because, after the end of "The Bold Type," it became the new flag bearer regarding FreeForm creating a bridge between its youth demographic and middle age fare. Its exploration of sobriety, and questioning of what is a healthy relationship with alcohol, is relevant in an age where self-medicating comes in the form of drinking or smoking.
But, while Black-D'Elia was a familiar face via the US version of "Skins," one of the standouts from season 1 was Rebecca Henderson's Olivia, who became the new Jacqueline Carlyle, in our eyes. As Sam's sponsor, she usually has the right thing to say, and her words to Sam often transcend through the screen and can touch the heart of viewers, with this episode being no different.
When Sam is hiding in her closet, slightly fearful about the outside world, noting nothing bad can happen in her closet, Olivia reminding her nothing good can either might be such a small, knee-jerk retort, but it is nevertheless profound. It is so easy to look for a safe place, a hiding place, and because nothing bad happens there, you think it is good. But, likely, if nothing bad happens, there can't be good for good, and bad usually are reactant to one another.
Alex and Sam Are Cute Together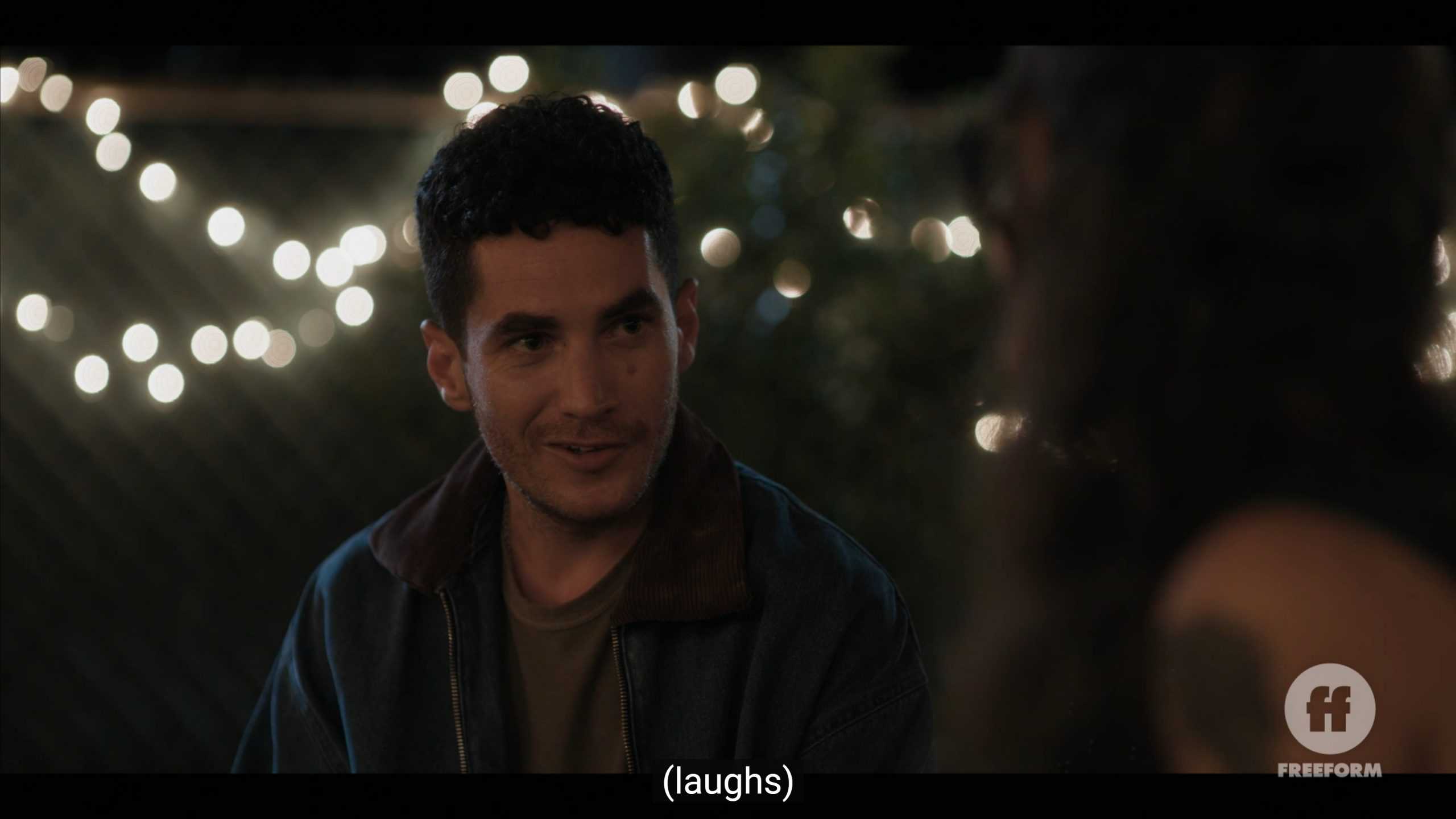 I don't know what may come of Alex and Sam, but I have hope. Sam set her intentions on having a boyfriend, having hot sex, and working her way toward a Pulitzer. The last goal is a bit lofty, at least considering her current output, but a boyfriend and hot sex? That can be easily obtainable, and Alex might be the one who can give it to her.
But, to add a sprinkle of sugar into the mix, he isn't just attractive but seems nice. Granted, he is nice and unemployed, but considering he was let go, there could be a severance package or unemployment to keep him afloat so, while he is looking for his next job, he can still take Sam out. Maybe even act to show how difficult the job market is, whether you're talking about salary or the deft of opportunities in fields millennials and younger were geared toward.
On The Fence
Making Us Hate James
It feels a bit cheap and cruel the way James was written. He fell off the wagon and lost his girlfriend within a week or so, and now that he is sober, maybe for days, they make him into an entitled ass. Which, in some ways, I get, since, in his mind, his lack of sobriety was the only thing impeding their relationship. However, and maybe this is emotional memory over remembering the facts but I don't remember him being this much of a jerk.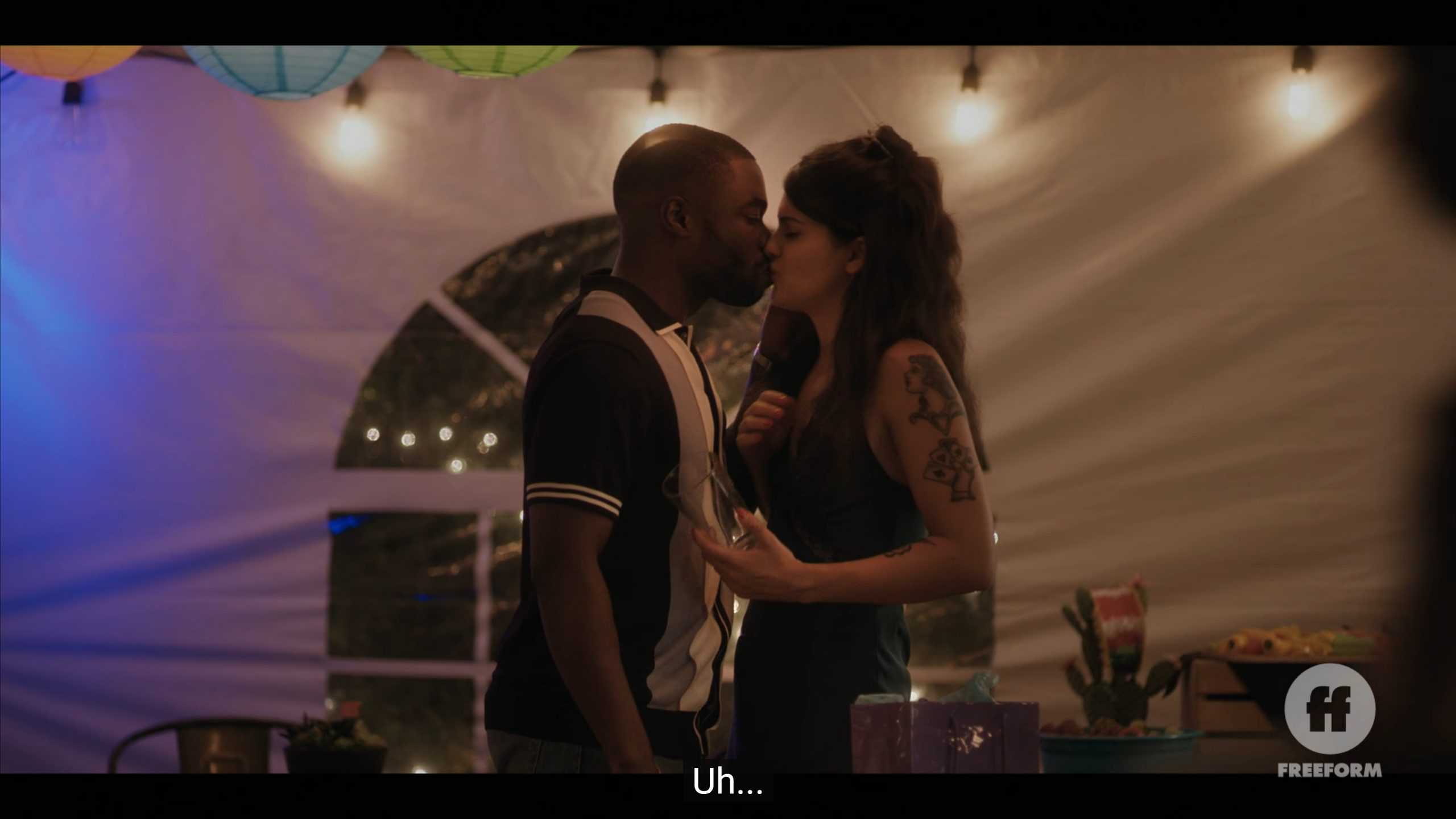 Granted, we knew sober James better than drunk or barely sober James, and that could require an adjustment. However, something about this still feels too off/on to pave the way for Alex.
FAQs
For More Information, Check Out The Character Guide
Why Is The Episode Called "Promotion?"
Because Sam gets a promotion at her job.
How Many Days Sober Is Sam?
How old is Sam?
Sam turns 29 in this episode.
How Big Is The Time Jump From Season 1 To Season 2?
What Song Does Felicia Sing At Sam's Birthday?
Corinne Bailey Rae's "Put Your Records On."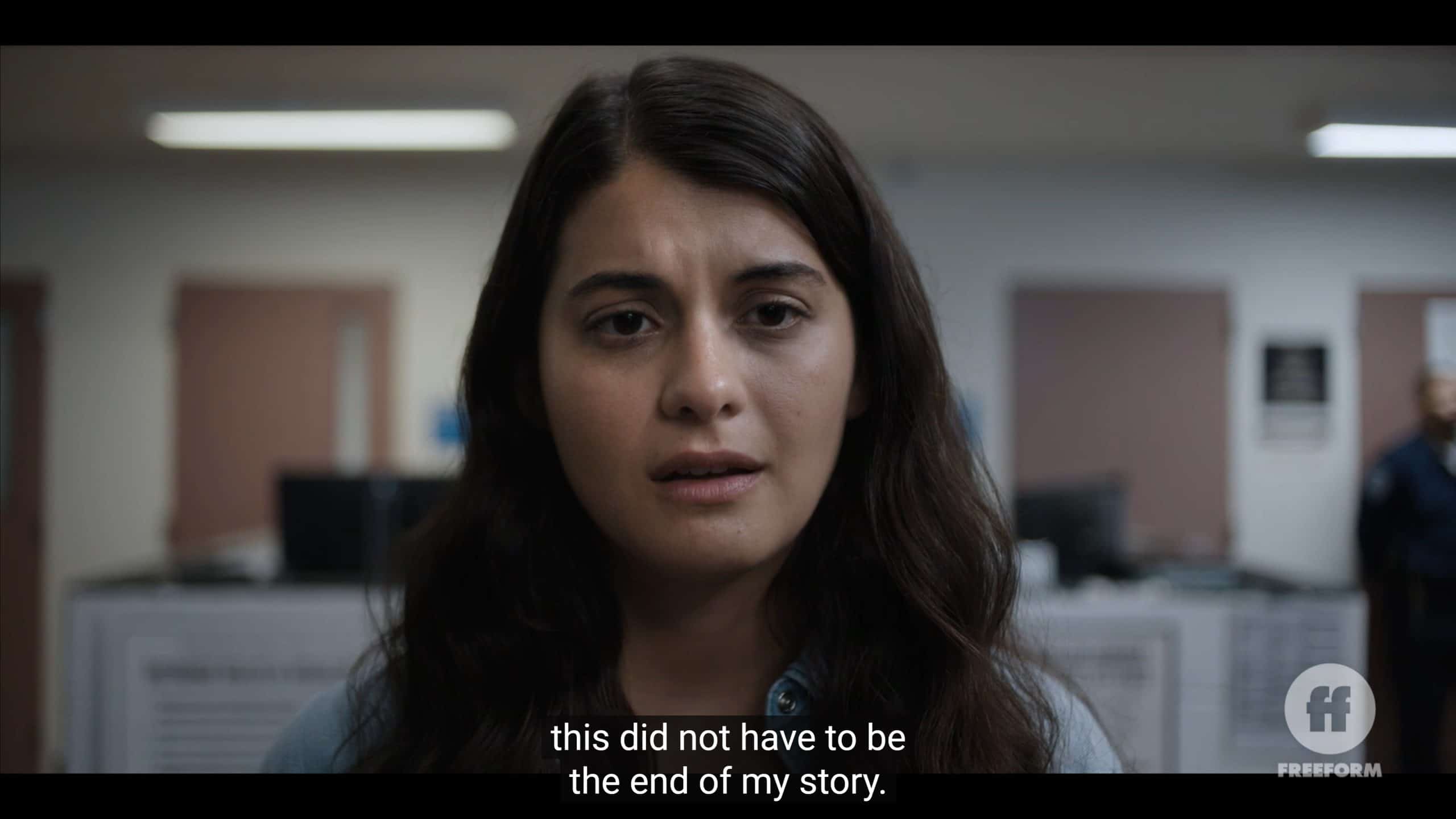 Single Drunk Female: Season 2/ Episode 1 "Promotion" – Recap and Review (with Spoilers)
Overall
"Single Drunk Female" executes a well-timed time jump to allow for a sense of growth, and gives viewers things to groan/ mourn and be joyous over, regarding Sam, and the people in her life.
Highlights
Olivia Remains The Kind Of Mentor Freeform Consistently Delivers
Alex and Sam Are Cute Together
Disputable
Making Us Hate James
Related Topics:
Ally Sheedy
,
Charlie Hall
,
Garrick Bernard
,
Hulu
,
Ian Gomez
,
Lauren Bans
,
Lily Mae Harrington
,
Phil Traill
,
Rebecca Henderson
,
Ricky Velez
,
Sasha Compere
,
Sofia Black-D'Elia