Bronx SIU: Season 1 – Recap, Review (with Spoilers)
Bronx SIU may not have the most interesting week to week cases, but it compensates with a sense of emotion that most procedural dramas don't have.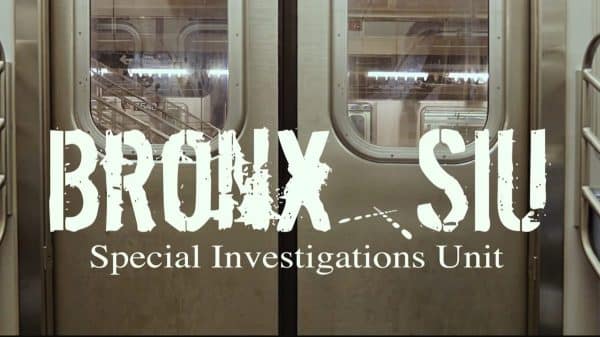 Bronx SIU may not have the most interesting week to week cases, but it compensates with a sense of emotion that most procedural dramas don't have.
---
Network
UMC
Creator(s)
Dan Garcia
Genre(s)
Drama, Crime
Good If You Like
Characters Dealing With Various Forms of PTSD

Interpersonal Relationships Between Characters

Corrupt Cops

Isn't For You If You
Like Complicated Cases Which Take Some Time To Figure Out
Noted Cast
Jimmy
Brian White
Darius
Ameer Baraka
Tess
Jillian Ferry
Yolanda
Shanti Lowry
Tarik
Keeland Ellis
Miriam
Leticia Jimenez
Zakia
Eddie Davenport
Gloria
Vanessa Lyon
Summary
Bronx's SIU is headed by a man named Jimmy Blue who used to partners with a man named Darius. Someone who, with Jimmy, tried to rob the Albanian mob for some cash to help with Darius' daughter's cancer treatments. Yet, things went awry, and many died but those two men. Leading them to eventually part as partners and Jimmy moving to the SIU. A place where he made his own team consisting of Tess, his forensics person, Yolanda, his partner, and later Tarik, a cop who is still adapting to the idea of getting his hands dirty.
Together, they handle the cases the NYPD find themselves unable to handle while dealing with personal demons or issues which leave their personal lives stagnant.
Highlights
How The Show Addresses Mental Health
The absolute best part, the thing which will hook you, is how the show addresses mental health. We get a bit of that with Jimmy, who is dealing with PTSD from being a veteran and shooting a kid. However, it is Yolanda who really will get to you. But it isn't for the usual reasons. Unlike most characters like her, she doesn't run to vices and distractions to deal with her issues. For most of the season, she is in therapy. Something shown to be hard at times, require steps and isn't foolproof. There are times when she relapses and has to build herself up again. Yet, we're shown how necessary it is.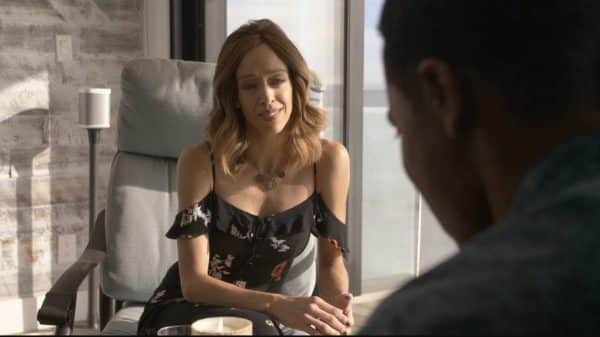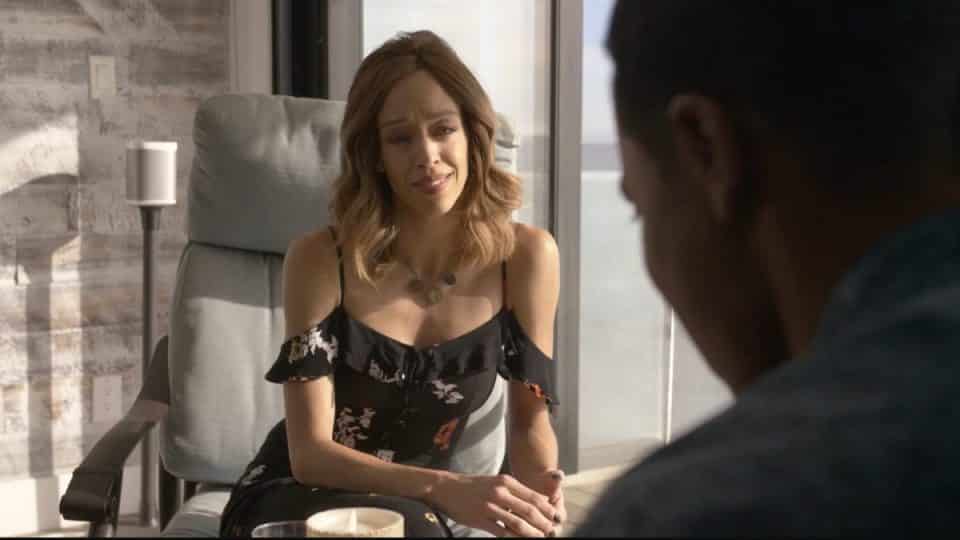 Also, as a nod to the way African-Americans have traditionally handled mental illness, it is also shown why a tough talk doesn't often help. For one, it usually comes from a place of "Do as I say, not as I do" and one talk doesn't fix years of issues. Much less, often times the advice seems to be about you making that person's life difficult and thus they want you to stop for their sakes. Since they look at you as an asset morphing into a liability. Leading to you suppressing your emotions because you value them too much to let these feelings they have to grow and fester.
The Relationships Between Characters
Plus, with the way Jimmy recruited his team, while a bit of an odd family, they are a family nonetheless. While Tess rarely leaves the office, she feels valued, wanted, chosen even, by Jimmy, and it makes her seem loved. Then with Yolanda, while Jimmy may not be the best person to go to when you are going through something, despite his own demons, he is still like a brother. Someone you can count on, unlike many members of her blood family, and that creates a type of loyalty hard to shake. Heck, even with its newest member, Tarik, there is this sense of love and admiration which creates a sense of envy.
Why? Well, because Jimmy created a real family. Unlike what many employers and bosses push, Jimmy's team aren't family for the sake of being exploited by him or those over him. Instead, there is a true sense that with this core group, their love for one another is like family and Jimmy, as lead, isn't taken advantage of any one of them. His expectations, if anything, is about pushing them to be their best and even when they are at their worse, as seen with Yolanda, the love doesn't waver but intensifies until they are back to some form of normal.
Low Points
If You Need Or Use Subtitles, They're Unreliable
Sometimes it just says "mumbles," pretends that other sounds drown out dialog, and other times the subtitles are as good as the autogenerated subtitles on YouTube. Now, is this a major problem? Well, yeah. Whether you are deaf or, like me, you find it easier to pick up what is happening by subtitles, it leaves you feeling whoever handles the subtitles for the show either doesn't have access to the script or is disregarding a segment of the population who needs subtitles.
On The Fence
Most Cases Begin & End In One Episode
My personal preference when it comes to cop shows, medical shows, etc, is that the time it takes to solve a situation is respected. However, like most programs, Bronx SIU usually has a case begin and end in one episode. Thus creating your usual case of the week style which makes nearly all cases forgettable and less about the expertise or procedures that go into solving a crime, and more about the entertainment factor. You know, gunfights, shootings, Yolanda in heels keeping up with criminals and doing roundhouse kicks, and stuff of that nature.
Which isn't to say some of the cases investigated don't inspire interest. Take Jimmy's case in terms of what happens to him towards the tail end of the season. Miriam, working with Jimmy's team, makes for a decent multi-episode arc that captures and holds your attention. Even if you already know the answer to the case they are trying to solve.
Some Storylines Are Better Than Others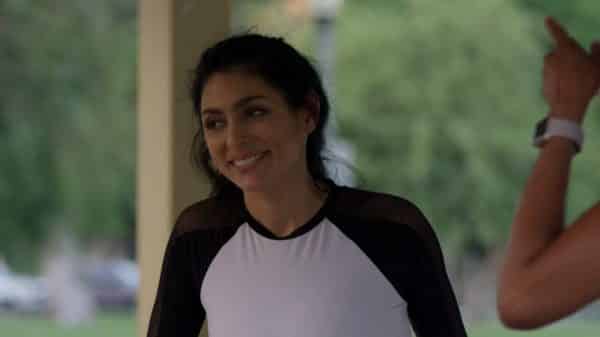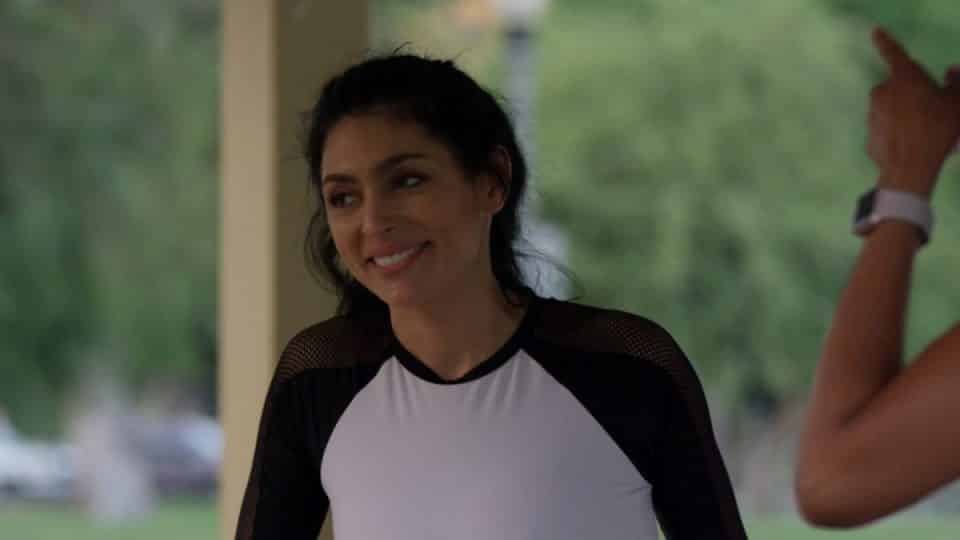 While you have to love Yolanda's storyline, unfortunately, hers is the only one which will keep you interested from episode 1 through 8. As for the others, like Gloria going between Jimmy and Zakia, getting pregnant, and all that? You'll likely not give a damn. Then, when it comes to Zakia and Miriam looking into Jimmy and Darius, with us learning the truth so early on, you're left with a when, more so than if, feeling about the situation. Making it so you don't have a huge reason to invest in what may come about as Miriam and Zakia hunt for answers.
---
Community Rating:
---
While UMC's Bronx SIU has the personal side of each character, and their interactions with one another, down pact, everything else is average at best. The cases, even one dealing with the mayor's son, are okay but nothing which will get you giddy or saying "YOOOO" towards the screen. Add in the biggest case, being Jimmy and Darius' corruption, being revealed to us and you're watching characters catch up, and it brings things down a bit. Oh, and let's not forget Gloria who just is dead in the water for most of the season.
Leading to why the mixed label. Bronx SIU is enjoyable, but with a handful of caveats. Pushing you, as a viewer, to have to excuse or see certain elements of the show as compensation for others. Which, in time, will either become something you get used to or will lead you to increasingly distance yourself from finishing the season, or an episode.
Has Another Season Been Confirmed?
Season 2 is currently airing on UMC with new episodes every Thursday.
Follow Wherever I Look on Twitter, Like us on Facebook and Subscribe to the YouTube Channel.
---
[ninja_tables id="33215″]
How The Show Addresses Mental Health - 85%
The Relationships Between Characters - 84%
If You Need Or Use Subtitles, They're Inconsistent - 65%
Most Cases Begin & End In One Episode - 75%
Some Storylines Are Better Than Others - 74%
---
Follow, Like, and Subscribe
Community Rating: 0.00% (0) - No Community Ratings Submitted (Add Yours Below)