The end of "Greenleaf" may not have begun as a triumphant finale to the 5 season series, but as it played on viewers' nostalgia, you were reminded of how great it once was.
---
Network
OWN
Creator(s)
Craig Wright
Aired
6/23/2020 – 8/11/2020
Genre(s)
Drama, Religious
Noted Cast
Charity
Deborah Joy Winans
Zora
Lovie Simone
Sophia
Desiree Ross
Kerissa
Kim Hawthorne
James
Keith David
Tasha
Asia'h Epperson
Rochelle
LeToya Luckett-Walker
Alexa
Kristin Erickson
Bob
Beau Bridges
Judee
Valerie Jane Parker
Phil
Sean Blakemore
Connie
Jen Harper
AJ
Jacob Gibson
Grace
Merle Dandridge
Aaron
William H. Bryant Jr.
Jacob
Lamman Rucker
Mae
Lynn Whitfield
This content contains pertinent spoilers.
Official Season Synopsis
The final season finds the Greenleafs attempting to maintain a united front in the face of losing their church, beginning with the imminent demolition of the house of worship they had all worked so hard to build.  Once again, dark secrets past and present create what could be fatal fractures in the family's fragile foundation even as the Bishop strives to mend his relationship with Lady Mae as they all face an uncertain future.
Review
Highlights
Towards The End, It Reminds You Why You Loved The Show
For the majority of the shortened season 5, we got a multitude of examples as to why Greenleaf had to end[1]. We had Charity still lashing out, Jacob refusing to be held accountable, Zora and Sophia with aimless storylines, Kerissa seeming one note, and James back and forth between being enlightened and a prime example of toxic masculinity.
However, as the H&H drama came to a close, and the show did the kind of course correction it should have last season, there were a multitude of reminders of what once made this show great. In the last two episodes, we heard soul-stirring sermons once more, gospel, and the drama felt real and not for the sake of soap opera theatrics.
One example being Zora dealing with her parents divorcing and, despite her issues with her mother, noting how she bore witness to her mother's suffering and was never oblivious to the role her father played in it. With moments like that, it reminds you of why Greenleaf was such a treasure at one time before it lost its way by means of escalation.
Guest Appearances
From Tasha and Rochelle to the forgotten face of Alexa, Greenleaf featured a lot of old and familiar faces. Mind you, not the one many would have loved to see, Basie Skanks, but it can only be assumed he truly died, as Tasha said. But, either way, the nostalgia and wondering of who else from the past could or would appear, it brought excitement to the season.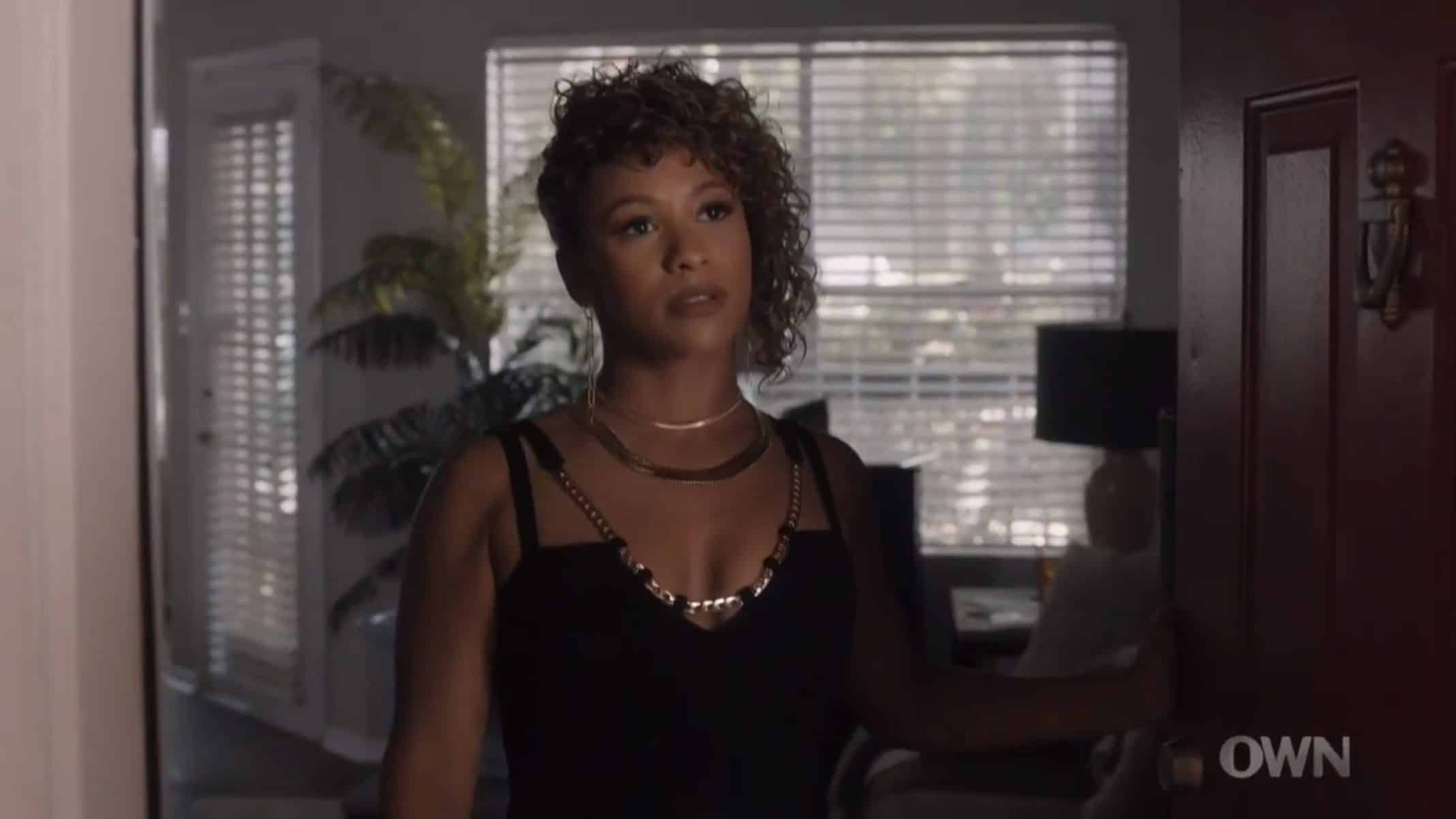 Low Points
The Characters H&H Introduced
At best, the H&H saga was a necessary catalyst to get the Greenleaf family back with God. Especially considering how much Bishop, admittedly, fell in lust with the power, prestige, and likely money, Mac gave him the opportunity to take.
However, while you can see and understand the purpose of H&H, this doesn't make them pale in comparison to other adversaries the Greenleaf family has faced. From Basie to Rochelle, to H&H, you can see a downward trajectory, and H&H was truly rock bottom.
Take note, Bob barely showed up and his stand-in, Judee? She was a mean girl with fluffy biblical language and a minimum understanding of scripture, with a pair of heels. It's almost like her character was created to be hated beyond her role as a villain and more so to make you hate the show in itself.
What didn't help is Phil's family drama being brought in to end the H&H saga. For as much as James' sermon was epic and a love note to viewers who remember seeing him preach a few times each season, the journey to H&H's end was arduous and cleaned up a little too swift.
Minor Unresolved Topics
For the most part, Greenleaf does its best to handle and clear up and questions and directs you on what's next for most characters. That is except for knowing, with Connie, why her hate for the Greenleaf family was so strong and whether she removed herself or was removed from the deacon board? Also, Kevin, Charity's ex-husband, he didn't appear not once, despite his role in her sordid storyline.
Alongside that, we were just left to assume Basie Skanks died and had to rely on Tasha's word, which we were shown isn't the most trustworthy since he has lied to her more than once. Not to forget, the whole disbanding of H&H and Cavalry in such a quick timeframe seemed rather strange, considering you know legal documents had to be involved.
Add onto that, Kerissa's mother, and some hint she has family, was brought into conversation, but we didn't see a single person. And I would go on and on but, again, these are minor issues that we had only because looking over our notes and then typing this up reminds you how Greenleaf largely stuck to big picture storylines, and when it came to little details, they were inconsistently handled.
On The Fence
AJ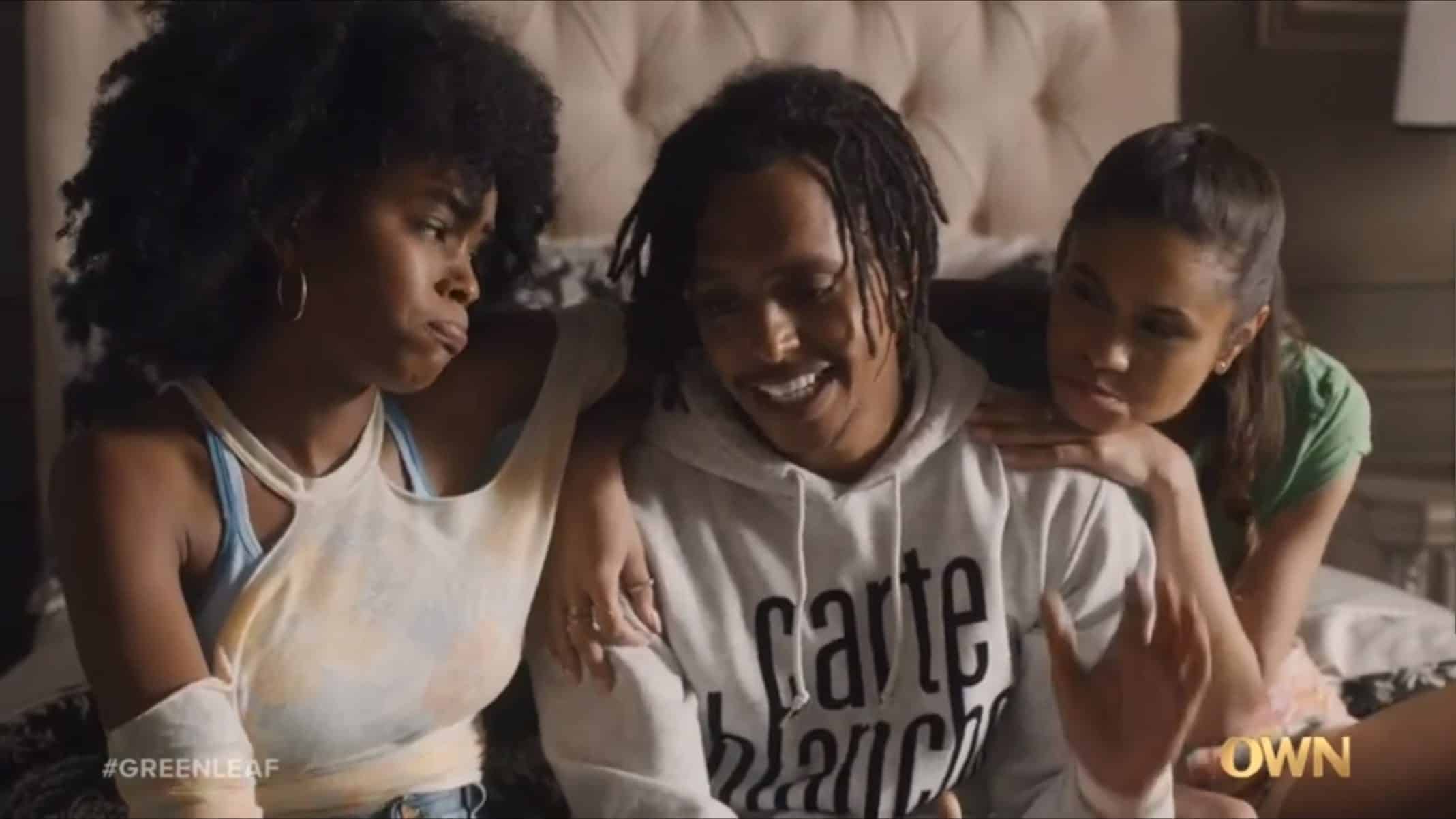 While we enjoyed him shading his aunts and uncles for living at home at their age and their lack of employment, as well as the times him and his cousins were alone and talking, AJ remained non-essential personnel. Hence why the tears and moment he got saved, it felt flat. Just as flat as the reveal he is HIV+.
Those moments didn't amount to anything beyond additional information rather than what should have been a stirring performance. Which you could say is due to season 5 being so short, so they couldn't really build to anything, but considering Greenleaf is but huge arcs, you'd think they'd have what they need to do down pat.
Kerissa
One of the consistent issues with Greenleaf always was, if you were not a child of Mae, that means you would get only the development you needed to get and were expendable. Hence, despite Aaron being around, and worked into Grace's half brother, his boyfriend Kevin? We haven't seen him in one or two seasons.
And sadly, Kerissa has just been hanging on a thread forever and a day. We've heard about her mom in the last season and this one, even a cousin, but haven't seen either. Mae does stick up for her, as does Zora, but as much as you get a more vulnerable and soft side to her, considering she was ready to take down the family at the end of the last season, the 180 she does makes her seemed spayed.
Thus leaving us with a character who never met any of the potential she had and often was just reactionary with her whole world revolving around Jacob and Zora's actions and whims.
Overall
Review Summary: One and Done
While you could say the season wasn't what it could have been due to the drastic cut in episodes produced, let's not pretend Greenleaf's end wasn't a mercy killing. Sometime after Basie Skanks left, and we got Rochelle, then H&H, the show strayed more and more from being anything about church. Eventually, it was just another drama, but rather than God being invoked only when upset or they accomplished something, it was in each characters' lexicon on a regular basis.
Leading to why this gets a mixed label. With 5 seasons of storylines, characters, and so much drama, season 5 felt like a cleanup season. One that handled most of the mess the show let rot and fester, but it didn't end with the bang it needed. Instead, as we've seen for a few seasons now, we got what would be best to create drama and possible shock over quality storylines. Especially the kind which would allow even the lead characters to be developed, rather than sluggishly move forward as if this wasn't going to be the show's last season.
Where To Watch
[1] When it comes to the spin-off, articles with creator Craig Wright imply Mae's life without James will be the focus, featuring her family and Cavalry.
Towards The End, It Reminds You Why You Loved The Show - 85%
The Characters H&H Introduced - 63%
Minor Unresolved Topics - 67%
With 5 seasons of storylines, characters, and so much drama, season 5 felt like a cleanup season. One that handled most of the mess the show let rot and festered, but it didn't end with the bang it needed. Instead, as we've seen for a few seasons now, it picked what would be best to create drama and possible shock over quality storylines.