Saturday Night Live: Season 48/Episode 18 "Ana de Armas/Karol G" Review
Ana de Armas is team player in a charming and fun Saturday Night Live.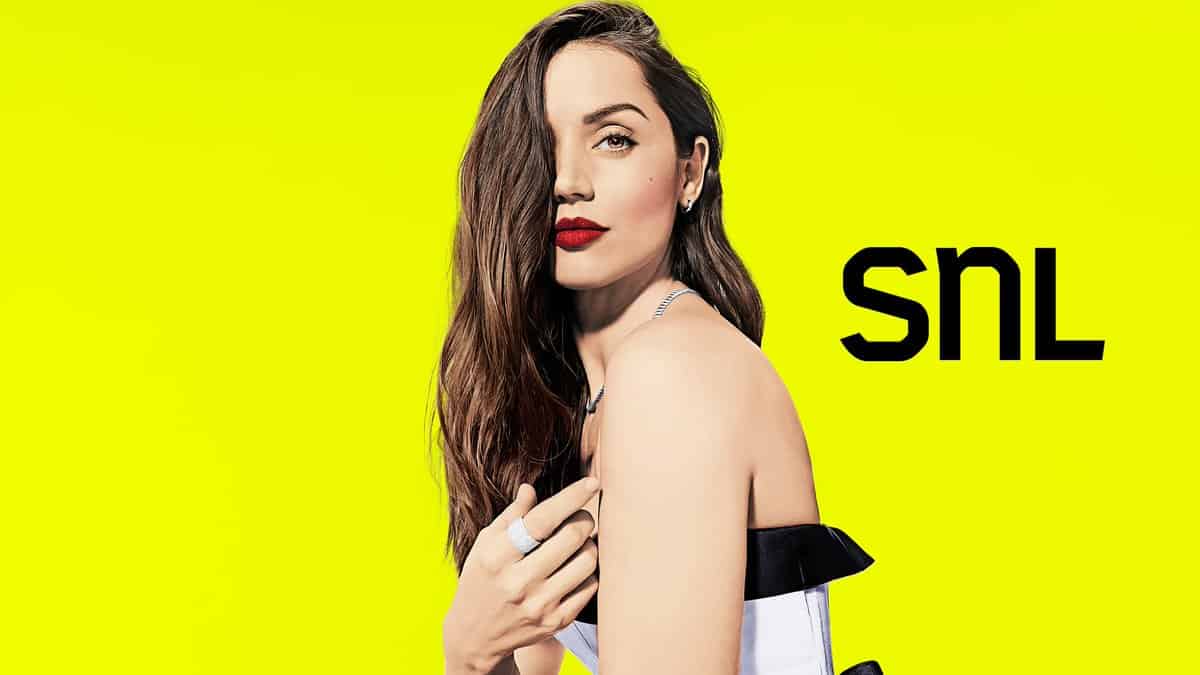 Aired (NBC)

April 15, 2023

Director(s)

Liz Patrick

Creator/Executive Producer

Lorne Michaels

Head Writer(s)

Kent Sublette




Alison Gates




Streeter Seidell

Host/Musical Guest

Ana de Armas/ Karol G

Cast

Michael Che




Mikey Day




Andrew Dismukes




Chloe Fineman




Heidi Gardner




Punkie Johnson




Colin Jost




Ego Nwodim




Kenan Thompson




Bowen Yang




Marcello Hernandez




James Austin Johnson




Molly Kearney




Michael Longfellow




Sarah Sherman




Devon Walker

Recap
This content contains pertinent spoilers. Also, images and text in this post may contain affiliate links which, if a purchase is made from those sites, we may earn money or products from the company.
Writer's Note: Wherever I Look has offered me the chance to review Saturday Night Live, a sketch show I've been watching since I was 6. While I'm thankful for the opportunity, covering a sketch show requires a different format than the scripted shows usually covered. I'll cover overall thoughts in the recap with a rundown of the show's standard structure and discuss sketch highlights, low lights, and performances.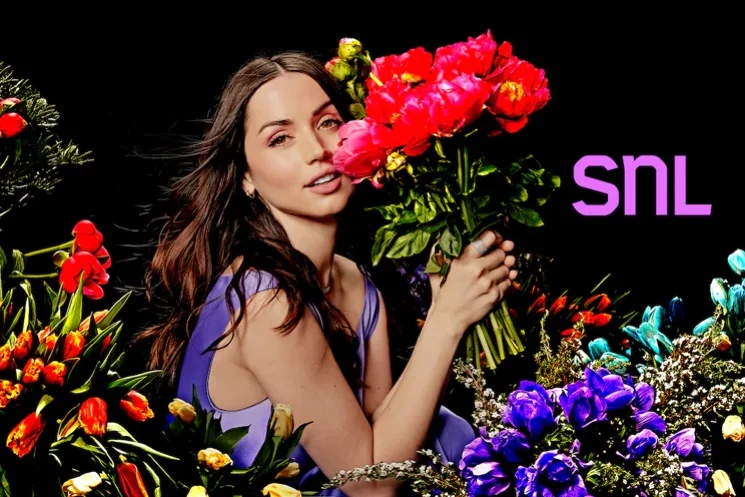 Ana de Armas' rise to stardom is a tale of unlikely feats. She grew up in Cuba without internet access or television, moved to Spain to pursue an acting career, then moved to New York and spent four months learning English (and according to her monologue, learning English from "Friends"). At 25, de Armas nabbed her first English-speaking role in "Knock Knock," and just three years later, she was a bonafide movie star.  Her tenacity, commitment, and playful energy were evident from the start. Now, after the success of "Knives Out" and her first Academy Award nomination for "Blonde," de Armas can add comedy to the long list of tricks up her sleeve.
From the moment Ana de Armas stepped on the stage of Studio 8H, she took command of "Saturday Night Live." She began by speaking in Spanish with utmost confidence and without a care about what the audience understood. This gesture represented much of the episode – it was confident writing with strong sketch premises unconcerned about audience likability. De Armas seemed to play mostly stock characters in sketches, meaning the "straight" person who didn't technically escalate the comedy. But de Armas seemed ready and willing to be part of anything and even suggested that she would love to return to host again.
Rundown of the Week
Cold Open
A terrifically silly and relatable sketch for anyone who's been to a busy park on a warm day. You don't have to live in New York or go to Central Park to come across "The Grown Man With a Drone Who's All Alone" or Ego Nwodim's lost-woman-who's-trying-to-find-her-friend-at-the-park.  This sketch utilized each performer and allowed everyone to let loose in just 5 minutes. Nwodim's character even comes back in a tiny twist to interrupt the traditional "Live from New York…" phrase, something the show could embrace more.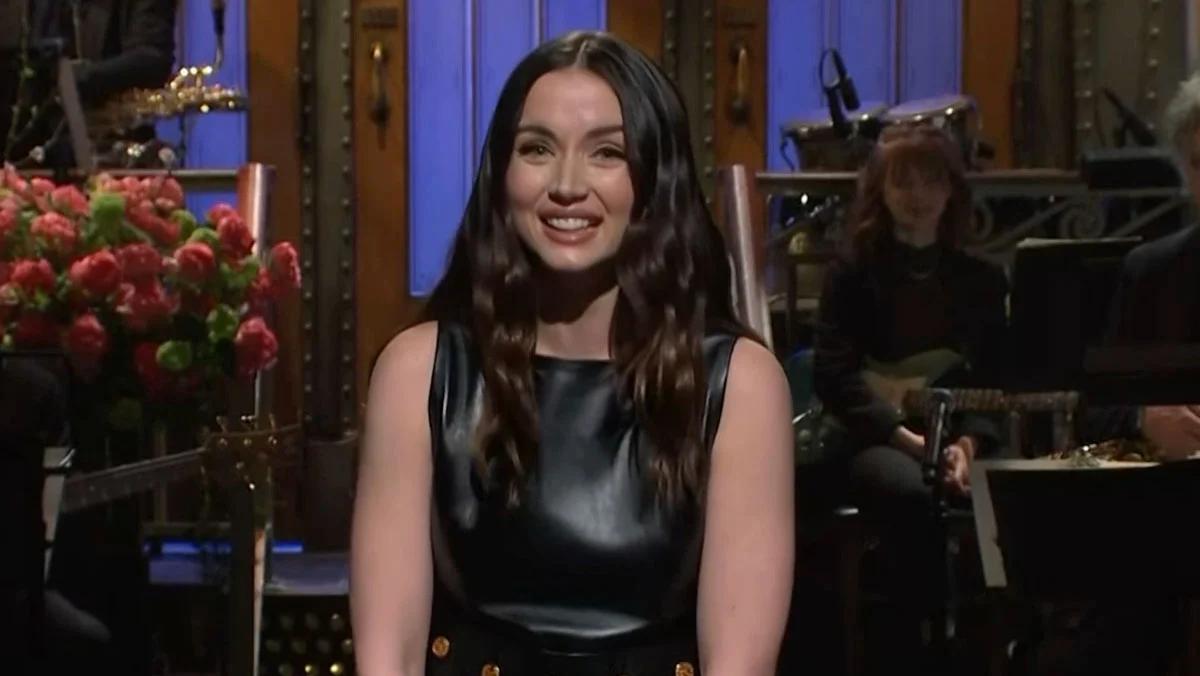 Host Monologue
Ana De Armas began the night charming and affable, sharing personal tales of first acting in the United States. Most host monologues this year do a great job sharing a host's personal story and sprinkling humor throughout. I can't tell whether the stories are true or not (such as de Armas learning a lot of English from "Friends" or learning how to act the line "I BEG your pardon), so that's always a credit to the host, and writers for blending the line between fact and fiction.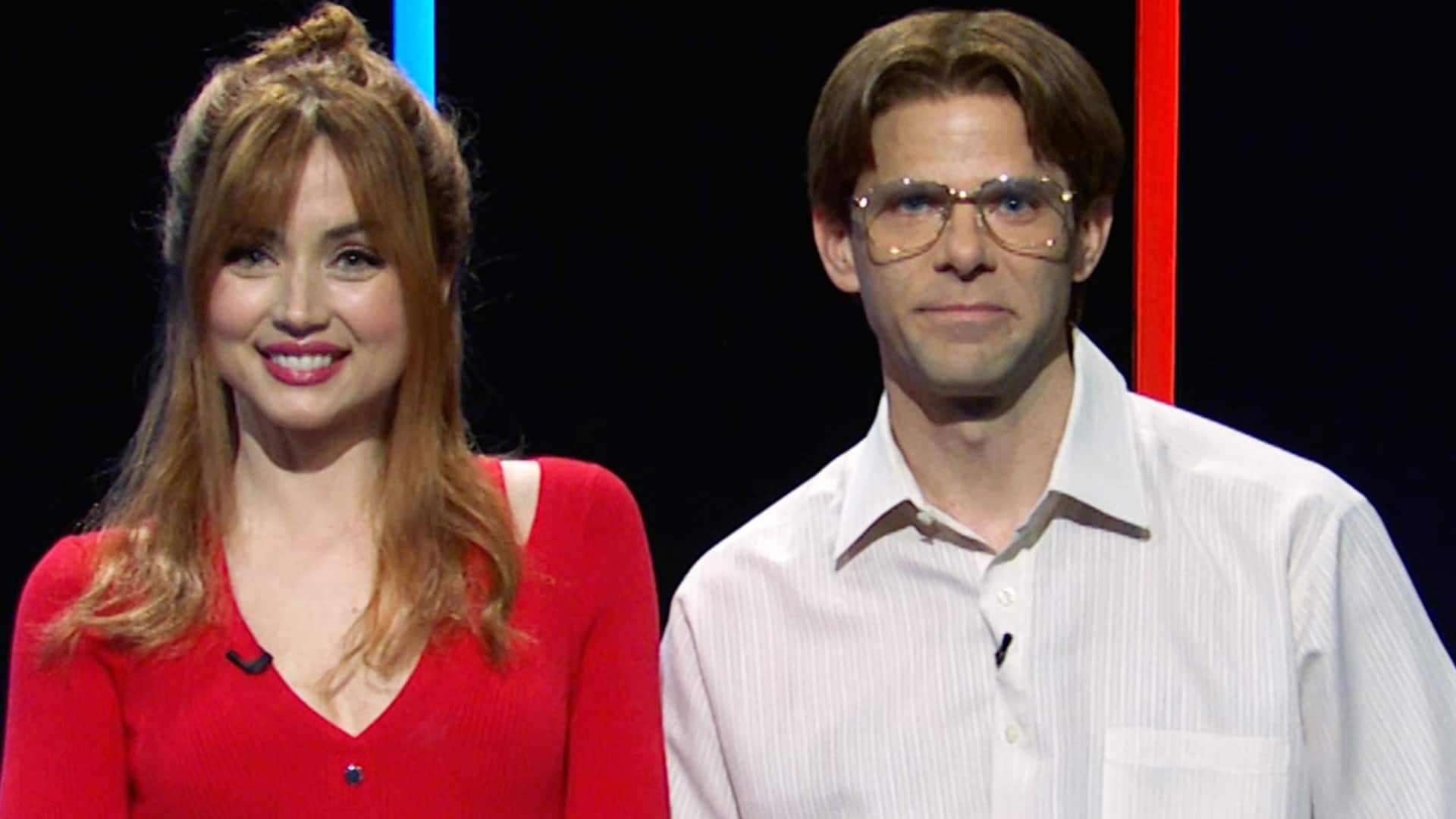 First Guest Sketch: Matt Schatt Game Show
The first sketch will often be the most audience-friendly sketch, which they believe will get the most laughs and set the tone for the rest of the night. In what appeared to be a gameshow sketch, which SNL seems to do every other week, the premise took a quick shift to focus on how Ana de Armas' beautiful character could ever be married to the socially awkward and many-nippled man Matt Schatt. Kenan Thompson played a host in disbelief that de Armas could ever be married to this man, and the more we learn about him – the more in disbelief we all become. While the premise was the same as a Jennifer Lopez/Mikey Day sketch from 3 years ago, the game show setting allowed quicker jokes to be dished out until the final beat revealed Matt Schatt's body was covered in numerous nipples.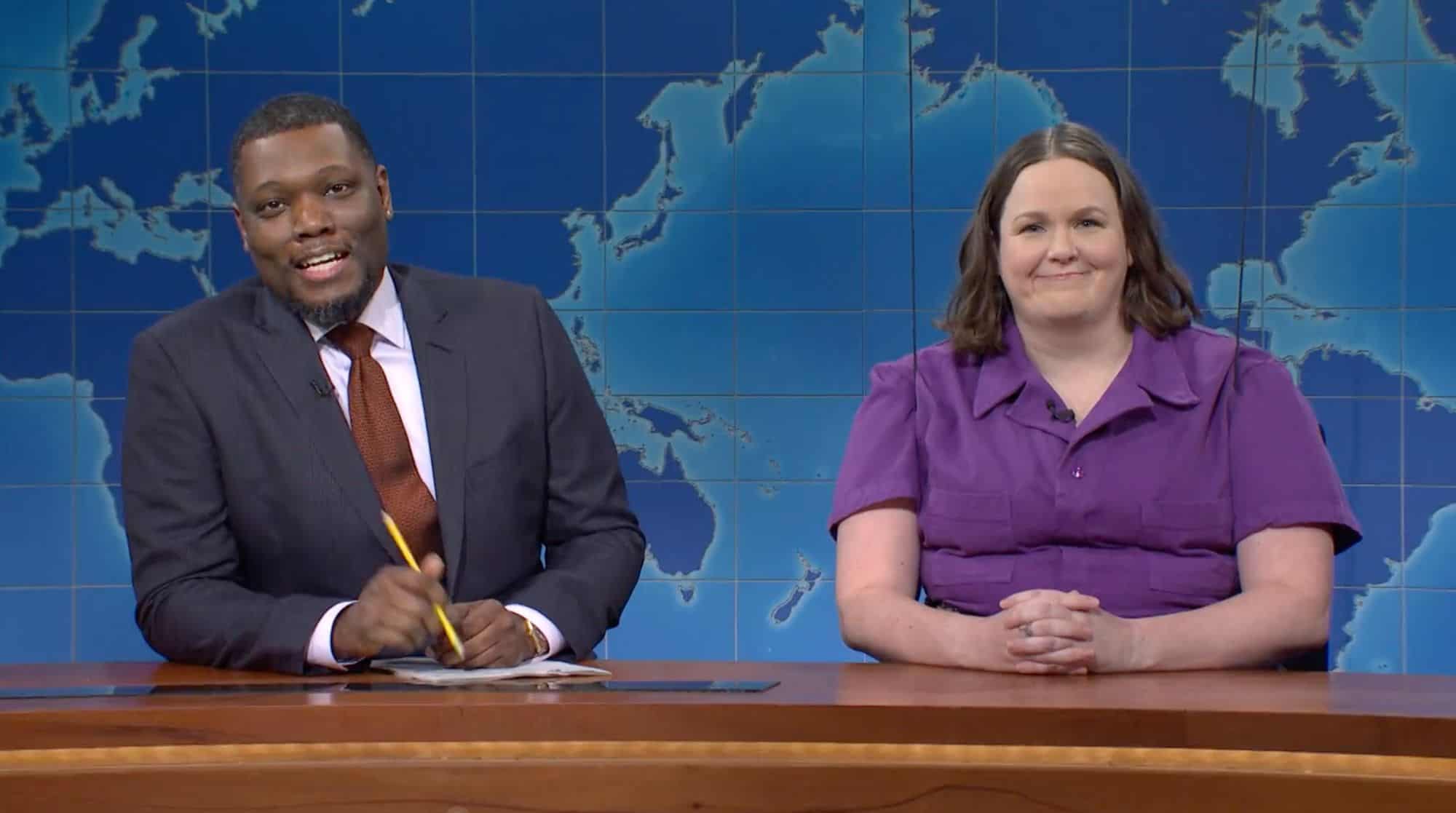 Weekend Update
Colin and Michael traded barbs at the expense of many Democrats/liberal causes this week. While SNL is critiqued for mocking conservative politicians and causes more than liberal ones, Michael Che seems to delight in making liberal audiences more uncomfortable and sharing a sad nugget of truth in his punchlines. What especially stood out this week were the guest speakers, Kenan Thompson's Funky Kong, Sarah Sherman's Guru Genesis, and Molly Kearney. 
Thompson and Sherman performed joyfully over-the-top characters that made Colin Jost increasingly uncomfortable. But the most viral piece with understandably fewer jokes came from Molly Kearney. As the first nonbinary cast member on SNL, Molly Kearney took the time to drop in by harness to inform us that the amount of segregated-gender laws happening in schools is a danger to our youth when kids of all genders should be protected.
10 to 1 Sketch: Nail Salon
This sketch felt like what we get from writers at 3 AM. "What's life like for the man with the Guinness World Record for longest nails?" SNL's prop and costume department continues to execute any premise with precision and laughs. De Armas showcased her drama abilities as the long-nailed man's wife, and her commitment to the bit added a layer of lovely strangeness to the concept. 
Review
---
Community Rating:
---
Notable Performances or Moments:
Too many great performances this week! Ego Nwodim knows how to make a single line of dialogue soar, and de Armas and Nwodim had particularly great chemistry in "Album Recording Session." Mikey Day continues a great season by playing the clueless Matt Schatt and a desperate pseudo-Spanish teacher.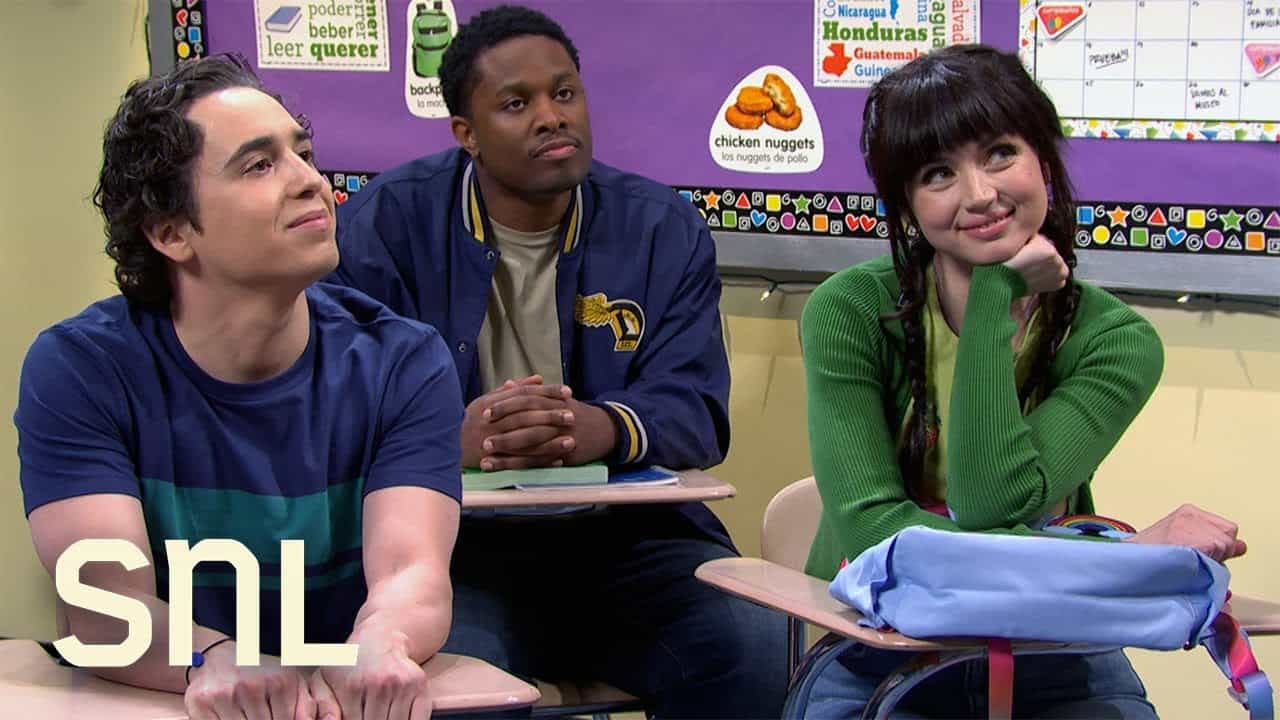 Sketch Highlights: Spanish Class
As someone who had to teach Spanish without knowing Spanish, this sketch was equally traumatic and hilarious. The premise is that an introductory Spanish teacher quickly loses power and confidence in class when fluent Spanish-speaking students join. Perhaps it's my own bias, but based on the number of views this sketch is getting, this scenario is all too common. Fluent Spanish speakers are thrown into an elementary Spanish-speaking class and end up knowing more than the teacher. Marcello Hernandez and Ana de Armas became looney tunes wreaking delightful havoc on Mikey Day's shrinking confidence as a teacher.
On The Fence: Lisa from Temecula: Wedding 
The first "Lisa from Temecula" was an unexpected 10-to-1 hit. Ego Nwodim's physicality and confidence in her strange pronunciation of words were terrifically weird. The sketch also came out about six weeks ago. To bring back a character and put her in the same premise showed diminishing returns this week and fewer audience laughs. Leave the original "Lisa from Temecula" as is.
[ninja_tables id="74655″]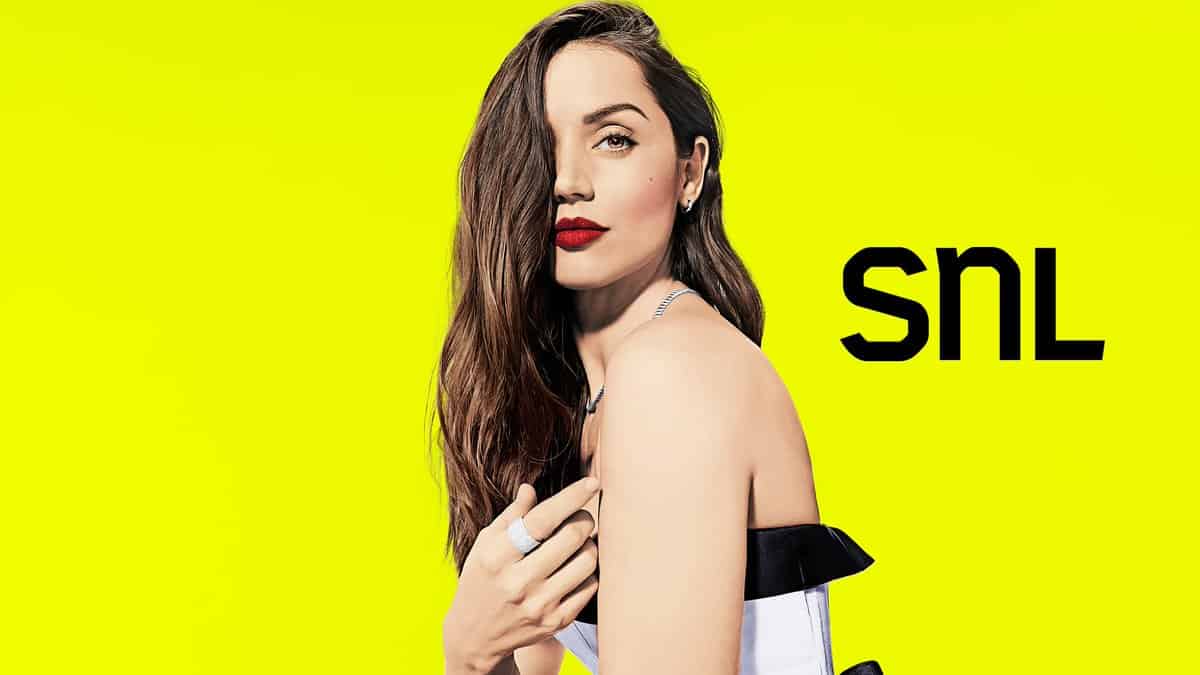 Saturday Night Live: Season 48/Episode 18 "Ana de Armas/Karol G" Review
Overall
Ana de Armas is a team player that made for a fun SNL. Every cast member had a chance to shine this week!
Highlights
Confident sketch writing, as seen in Spanish Class
Delightful silly characters in the Cold Open and Weekend Update
---
Follow, Like, and Subscribe
Community Rating: 0.00% (0) - No Community Ratings Submitted (Add Yours Below)