Rel: Season 1/ Episode 1 "Pilot" [Series Premiere] – Recap/ Review (with Spoilers)
Rel may not be consistently hilarious or have poignant conversations, but it does work as a good vehicle for DC Young Fly and Jessica Moore to shine. Network Fox Creator Lil Rel Howery, Kevin Barnett, Josh Rabinowitz Director(s) Gerry Cohen Writer(s) Lil Rel Howery, Kevin Barnett, Josh Rabinowitz Air Date 9/9/2018 Genre(s) Comedy Good If You…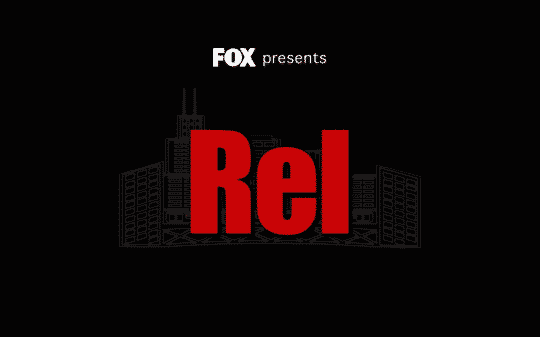 Rel may not be consistently hilarious or have poignant conversations, but it does work as a good vehicle for DC Young Fly and Jessica Moore to shine.
---
Network
Fox
Creator
Lil Rel Howery, Kevin Barnett, Josh Rabinowitz
Director(s)
Gerry Cohen
Writer(s)
Lil Rel Howery, Kevin Barnett, Josh Rabinowitz
Air Date
9/9/2018
Genre(s)
Comedy
Good If You Like
Corny Jokes

Wild N' Out Styled Roasting

Shows Based On True Stories

Noted Actors
Rel
Lil Rel Howery
Nat
Jordan L. Jones
Jaymo
D.C. Young Fly
Brittany
Jessica Moore
Dad
Sinbad
Monica
Angel Parker
Images and text in this post may contain affiliate links which, if a purchase is made from those sites, I may earn money or products from the company. Most affiliate links contain an upward facing, superscript, arrow.
The Introduction
It has been almost a week since Rel's wife left him with the kids and their furniture, and he isn't taking it too well. Probably because his brother Nat told everybody. Making Rel the laughing stock no matter where he goes. Even church. Hell, even on the bus, this random guy named Jaymo knows what happened.
But, he is slowly, but surely, trying to rebuild his life. His best friend Brittany tries to hook him up, his Dad, who lost his wife, Rel and Nat's mom, gives some depressing insight into living alone, but at least the kids still talk to him, right? That's a plus.
Highlights
DC Young Fly and Jessica Moore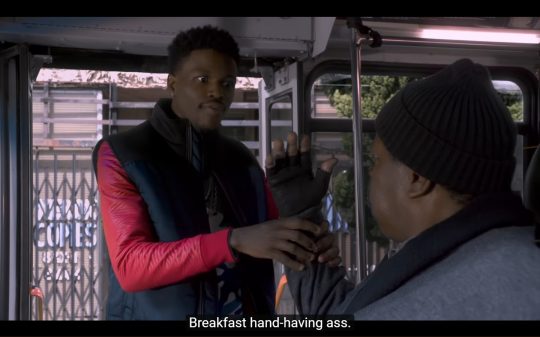 Without these two, this show would be so d r y. DC Young Fly especially for the energy and jokes he is known for on Wild N' Out, he brings that to his first scene when he goes in on the bus driver and Rel. As for Jess, I don't know her comedy well but she definitely brings life to the scenes she shares with Rel who… well.
Criticism
I'm Gonna Try To Be Nice
At best, with Rel, Lil Rel Howery is a Trojan horse so that Moore and DC can shine. He has Get Out and The Carmichael Show as backing, alongside a stand-up career, which led to him getting a show and now he is opening doors for the next generation. Those who honestly get better lines, have better delivery and honestly push you to question: Where is their show at?
For while I get this is actually Lil Rel's story, made into a comedic format, when it comes to joking about your wife sleeping with your barber, as absurd as it is, this show doesn't make it funny. Then, you can see Lil Rel tries to maybe tap into the sorrow of it, just a little bit, but never to the point you at least can say you feel bad for him. If anything, you feel bad that two people who are mostly known due to social media platforms and Wild N' Out are eclipsing him on his own show.
On The Fence
The Story
Watching Rel build his life back up could be interesting. Just in this episode he tries dating a girl named Monica, albeit for petty reasons. Maybe in the future, he can find something real, maybe have a sweet moment with his kids, and find some comedy in him explaining to them why their parents separated. Heck, considering how much Frank, Rel's former barber, knew about Rel and his wife's relationship, maybe when his wife shows up, we can get her side to the story and maybe laugh, cry, and feel like we are getting some pointers.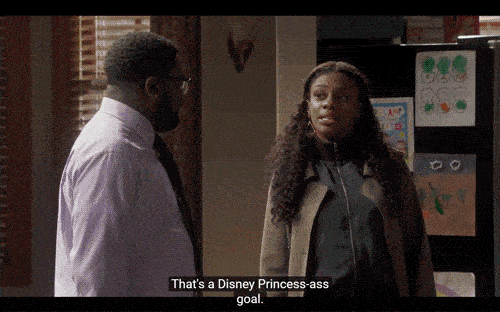 Though this is all being said with an exuberant amount of optimism.
First Impression: Mixed (Stick Around)
I'm hoping it is just my humor doesn't appreciate what Rel is selling. For I do want the show to do well – even if it is just so Moore and DC can get their own show the way Lil Rel did. But with that laugh track being used a bit much, and Rel not proving himself much of a lead as the guy with the most name recognition, this show could only get better from here.
Hence the mixed label. For while Moore and DC will likely snatch this show from right under Rel's nose, he still will get the biggest check so why should he care? Whether he is funny or not, as long as they are funny and bringing their audience and the laughs, he'll be just fine.
Follow Wherever I Look on Twitter, Like us on Facebook and Subscribe to the YouTube Channel.
---
---