Queen Sugar: Season 2/ Episode 6 "Line of our Elders" – Recap/ Review (with Spoilers)
If I may sort of rant, I really don't understand how and why this show doesn't get major accolade notoriety. For while, I get, as a Black person, we should uphold the NAACP awards, maybe BET awards, and all that, it isn't like all of your peers recognizing you, you know? Plus, with this argument…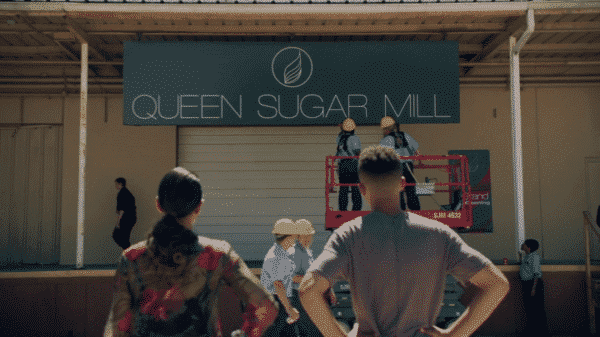 If I may sort of rant, I really don't understand how and why this show doesn't get major accolade notoriety. For while, I get, as a Black person, we should uphold the NAACP awards, maybe BET awards, and all that, it isn't like all of your peers recognizing you, you know? Plus, with this argument amongst entertainers, and something I bring up in reviews at times, where they don't want to be pigeonholed because of their race/culture, it makes our award shows nice but still limited.
But, in the long run, all that truly matters is that whenever this show wraps for a season, or as a series, everyone doesn't have a gap in employment. For that is truly what matters in the long run.
So, with that said, let's talk about Episode 6 "Line of our Elders" and how this show consistently makes you cry.
The Interview: Charley, Remy
Charley will be the first African American woman in Louisiana to own a mill. With that, she handles this business venture like she does all others. Meaning, she makes it into a media spectacle. She even agrees to let this gentleman named Ben (Josh Ventura) do a profile on it.
Problem is, Ben isn't trying to write some fluff piece but really do one on Charlie. Something beyond this perfect media image she puts out. Which, of course, Charley isn't really trying to do. For she just started therapy, likely with the therapist meant for Micah, and she is not ready to expose herself like that. However, during the opening, something goes wrong and she has a fit. I'm talking about a completely out of character tantrum, meltdown, breakdown, or what have you.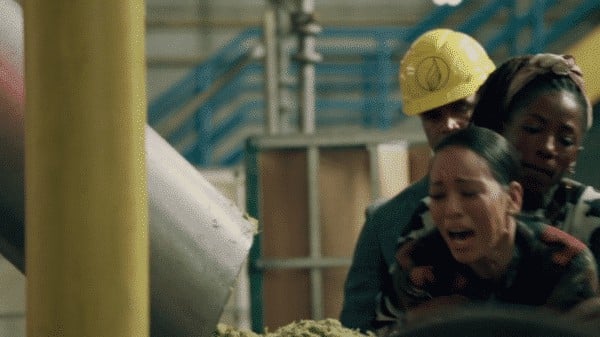 Something Ben unfortunately sees and it leads him to want to focus on that. So, to protect herself, she decides to trade him doing a fluff piece for an exclusive when she divorces Davis. Something Remy is still waiting on to be final. Though, considering where her mind is, and what she is being advised, they may just extend that friendship a bit longer before becoming official.
Commentary
Anyone else forgot Remy was on this show? I know I did. For I really do believe Queen Sugar decided to sidestep that usual, let's help her heal by getting a new man, nonsense. I mean, granted, in season 1, Remy was her rock, potential bae, and all that. However, to a certain point, I think both were just really vulnerable, the chemistry was there so there was a desire to feel desirable again.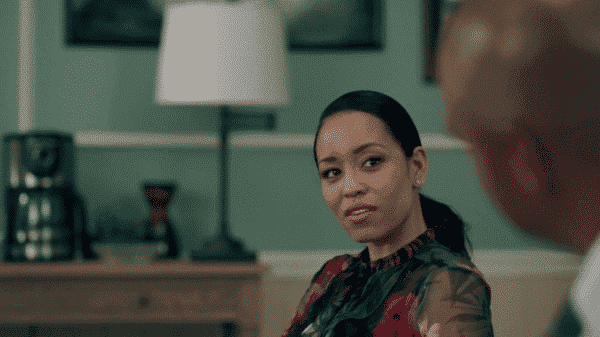 But now, perhaps like Darla in a way, Charley is coming to realize she needs autonomy. She needs to be on her on, be single, focus on the business and Micah, and not worry about if some man is good? Does he feel loved, are his feelings and ego gassed up and ready to go, and things of that nature.
Which I'm so happy to see. For if there is one thing I love about this show is that neither Nova or Charley, even Aunt Vi to a point need a man to feel complete. They'd like one to be there to compliment them (verbally and as a person), maybe lay it down every once in a while, but they are not a requirement to be happy and fulfilled.
Honoring The Dead: Charley, Aunt Vi, Nova, Ralph Angel, Darla
It's the day of the mill opening and Charley is pretty calm about it. For, so it seems, between her and Darla, who is a little overwhelmed at times but handling things, everything is running smoothly. That is until the pressure feeder goes haywire and Charley surpasses being embarrassed.
For, you see, the mill was Charley's way of reconnecting with Ernest. After all, she made a life for herself on the other side of the country and rarely visited. So while this man was loving and as much as an ideal father to her as the kids he got to see on a regular basis, she didn't fully return the sentiment. So this was her redemption for not being there weeks or days before he died. The mill was her means of showing she is his daughter and the life he helped provide, she wasn't going to forget what it took to get her here. Nor the people involved who supported her dad's abilities to be the man he was.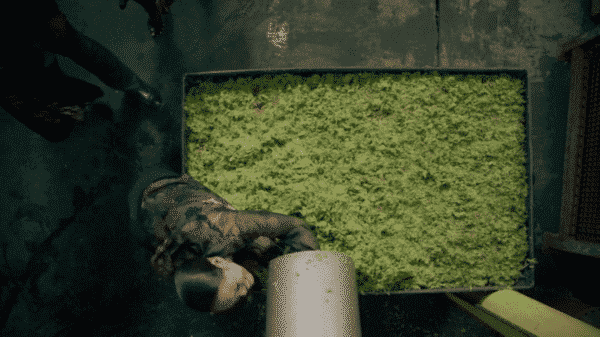 But then that pressure feeder breaks and she goes ballistic. She literally tries to claw out all of the gunk which is backed up and Nova has to calm her down. Also relate that, despite being 20 or so miles away, she too was guilty of not coming around often. Something she seemingly regrets. Though, in the long run, you can tell, despite the bump, Charley is quite happy with what she did. Something especially seen when Aunt Vi praises her, and she recounts the day with Darla. Much less, when everyone visits Ernest's grave sight.
Commentary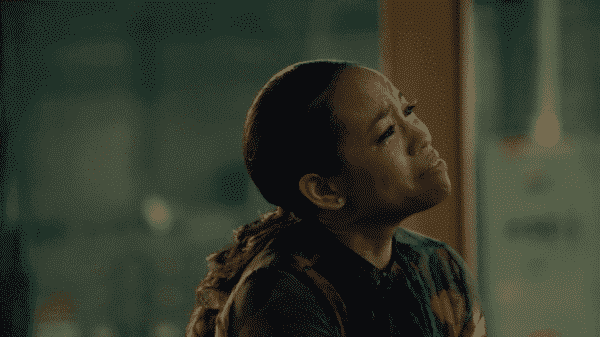 Charley had me weeping so much this episode. To the point, I'm kind of surprised at how I thought of her early in season 1. For now, she is definitely one of my favorite characters, probably only 2nd to Darla.
But with how she talks about the guilt of not being there when her dad asked for her, and the way she speaks on how her mom raised her, more and more I want just one flashback. Because I seriously need to see the women, outside of Aunt Vi, who molded Ernest's children. And while it is nice they are mentioned from time to time, spoken of in a kind of positive manner, I need to see them, experience them, and understand them. So, with that said, I'm sure all can agree Lynn Whitfield seems like the obvious choice for Charley's mom. As for Nova? I badly would love to see the original Aunt Viv, Janet Hubert, be Nova's mom.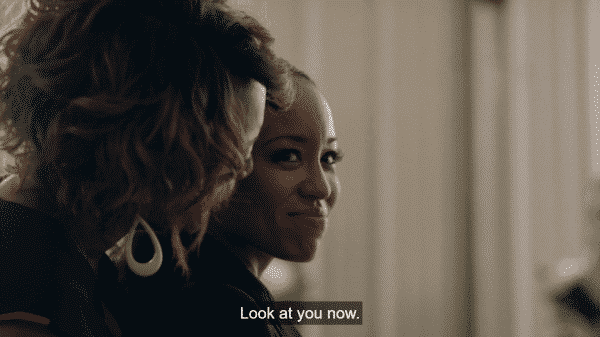 That aside, there are just so many moments worth mentioning. The breakdown of course because it shows you how Charley, as much as she is trying to change for the better, maybe not become her mom, is struggling. Then there is Aunt Vi complimenting Charley and you seeing how much that meant to her. To the point, her face almost looked childlike. As if she has been fighting for Aunt Vi to just praise her, not make her see how good Nova or Ralph Angel did, but got to be the one who solely got Aunt Vi's attention. And then there were her moments with Darla.
Last week, I had a very enjoyable conversation about what may come of Darla, among other topics. Of which, one of the topics were about how would Darla and Charley work together. After all, Charley doesn't have the same experiences with Darla as everyone else. She doesn't have Aunt Vi's knowledge of what she was into, nor was around like Nova to see how things were since then. Pretty much, to my understanding, her knowledge of Darla has mostly come from after she returned to Louisiana due to Ernest's death.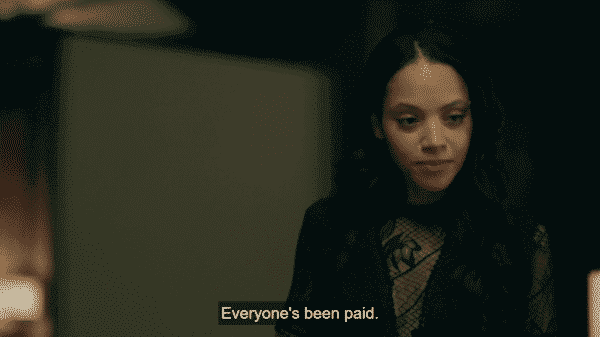 So, with that, there was a question if these two would mold well, perhaps how Ralph Angel would feel about it, and could Darla handle the type of work ethic and perceptions Charley expects? Which, so it seems, she did. But to make things more interesting, Darla and Charley connect in a way. Especially over parents who expected the world of their child and so they kind of struggled because of that. For Charley, it was her mom, and for Darla, it was her dad. Leading me to believe, if it wasn't for what Ralph Angel says in the next topic, both women may have become friends. If not the sisters they may eventually, legally, become [note]Darla is coming upon two years sober and invites Charley to a party Ralph Angel and her are throwing.[/note].
When The Truth Comes Out: Nova, Darla, Ralph Angel, Charley, Blue, Aunt Vi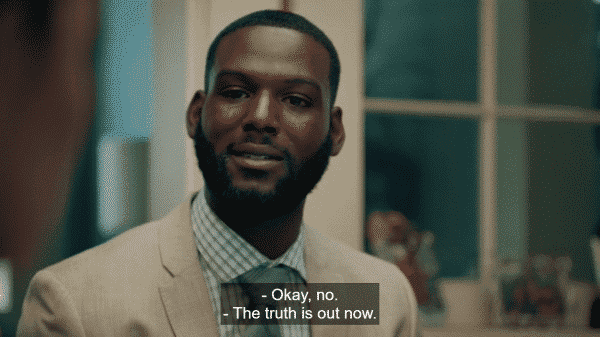 With Ralph Angel and Blue encountering the woman who Ralph Angel robbed in I think the first episode of the series, and him being called a liar when he says he doesn't know her, so begins a domino effect. One which basically has Ralph Angel telling the truth. First to Blue, not about his past, but about Kenya. That the doll was thrown away, he doesn't single out Darla, and he apologizes. From there, he reveals Ernest's last will and that is when all hell breaks loose.
For Nova, she is upset because, to take care of Ralph Angel and Blue, in extension, he had to moonlight as a janitor. And you know how this family feels about working and dealing with the local white people. So that is why she is upset Ralph Angel was left the farm.
As for Charley? Woo, that one is a doozie. Let's just start off with the fact he mentions this after she has spent millions, forged Davis' signature, and had to struggle to set herself up in Louisiana. Not to mention, the farm, as shown, was her way of reconnecting with her father. So for him to leave it to the boy least equipped to keep it going because "He needs it the most" took her to a dark place. Especially when it started to get revealed Aunt Vi knew and Darla dares to open her mouth.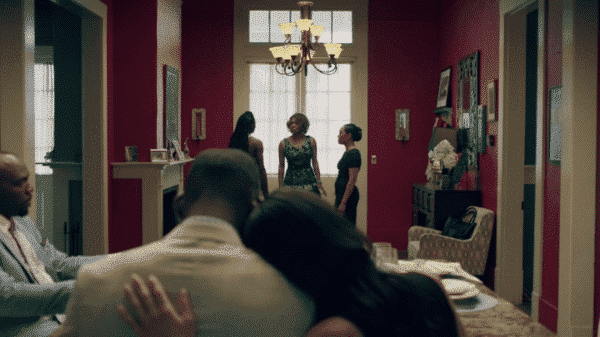 Thus creating a situation where it seems the family may split apart. However, while Aunt Vi doesn't necessarily like playing the role of the matriarch sometimes, she feels the need to step up. For it is clear that if she let Nova or Charley leave, that maybe it for the family. All this healing and bonding that has happened since Ernest died, it can completely unravel and lead to things being as they once were. Which, Aunt Vi doesn't want. She likes having access to her grand nephews, her nieces, and the only family she has left. So if she has to get up and fight for it, that is what she'll do.
Commentary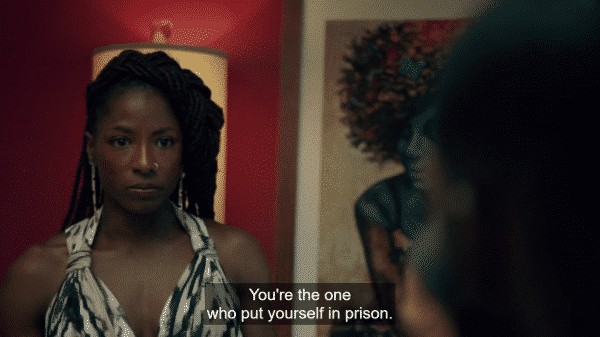 I want to focus on Nova and Ralph Angel real quick. In one of the previews, Ralph Angel addressed Nova being there for a bunch of strangers but not him. Which was always perplexing to me. After all, he is your own brother. Yet, with her noting it is because, essentially, he deserved to be in jail for what he did, my jaw dropped a little bit. If only because it is so rare, at least this season, for Nova to talk like that. Much less, Ralph Angel being in prison is something generally not talked about. So for her to be willing to cut so deep was a surprise. Especially considering who she often advocates for. Much less, even with Micah and Blue out of the room, it isn't like these people were whispering.
Then when it came to Charley, I fully understand why she is pissed. Since the funeral, she has sort of been treated as an outsider. An outsider by her family, by the people she has been trying to do business with, yet honoring her dad and making amends has been the goal. Yet, why should she try if they are willing to keep her in the dark? Use her, while she is perhaps at her most vulnerable time since childhood, and then have people like Darla try to make it seem she is overreacting. As Hollywood noted: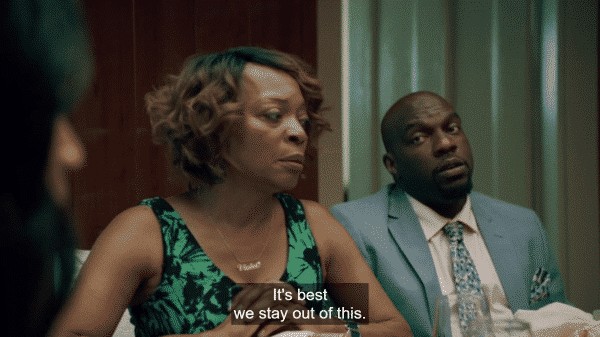 For while I get she has loyalty to her man, lest not forget Charley is your boss and sort of sister. Much less, I bet, compared to any other offers Darla could have gotten, Charley is not only paying her exceedingly but would be lenient when it comes to seeing Blue [note]Who has gone back to school by the way. [/note].
So, needless to say, it is going to be a long and arduous journey for this family to go from the state it is as of the end of the episode back to some form of copasetic.
---
Follow, Like, and Subscribe
Community Rating: 0.00% (0) - No Community Ratings Submitted (Add Yours Below)