P-Valley: Season 2/ Episode 9 "Snow" – Recap/ Review (with Spoilers)
It's election night, and the grand re-re-re-re opening at The Pynk, making an appearance by Megan Thee Stallion, aka Tina Snow just the icing on the cake.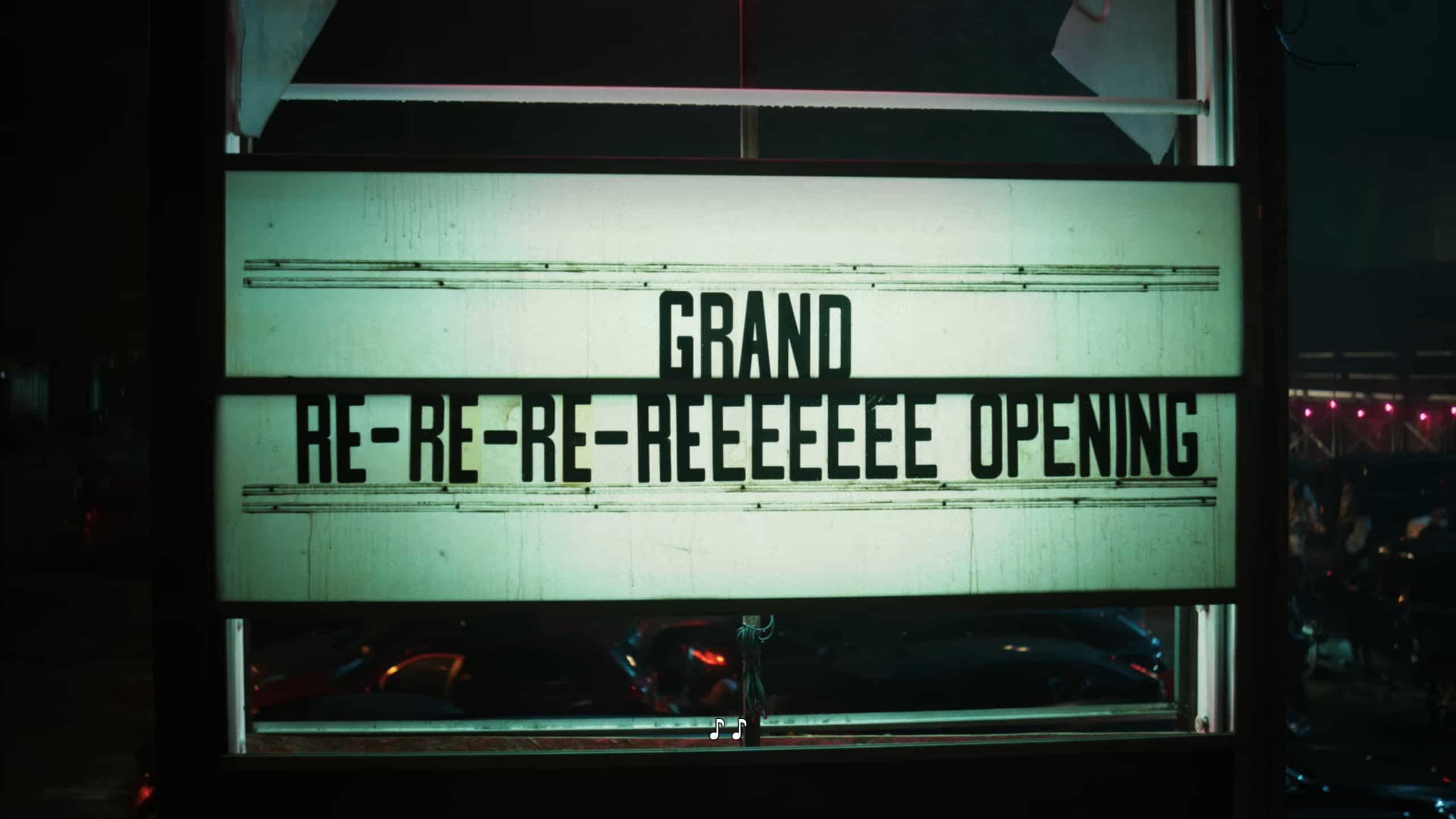 It's election night, and the grand re-re-re-re opening at The Pynk, making an appearance by Megan Thee Stallion, aka Tina Snow just the icing on the cake.
Aired (Starz)
8/7/2022
Director(s)
Jenée LaMarque
Writer(s)
Katori Hall
Introduced This Episode
Tina Snow
Megan Thee Stallion
Toy
Olivia "Melo J." Jackson
Cyntonia
Martika "Maria Jade" Thompson
This content contains pertinent spoilers.
Recap
Election Day Anxiety – Andre, Corbin, Hailey, Patrice, Uncle Clifford, Britney
Andre's desperation has him using Hailey's girls at The Pynk to shake a little ass for his campaign, and it has moved him up in the polls. However, Patrice reminds everyone who Mercedes got her moves from and shakes a little ass on a campaign float, while tossing around Corbin's money.
But, he's good, there is more where that came from, and with $250,000 of it, he asks Uncle Clifford to whip him because it has been so long, and he has missed it dearly. Which, with having enough to potentially buy Hailey out? Uncle Clifford does it, and Corbin is overjoyed. So overjoyed, he goes to meet up with Andre, bleeding through his shirt, before Hailey takes him home real quick so they can celebrate alone – or at least they thought they were alone till Britney turns the light on.
Imagine how she feels when she learns Hailey is vomiting and potentially pregnant.
All Business Can't Be Devoid Of The Personal – Farrah, Mercedes, Uncle Clifford, Hailey, Toy, Lil Murda, Roulette, Whisper, Duffy
Mercedes isn't ready to be up on the pole for the re-re-re-re opening, and Hailey doesn't have to say too much for everyone to know. But, she says enough, as does Roulette, for Mercedes to have a dramatic exit that even Uncle Clifford can't convince her to undo. But, while Mercedes isn't leaving on top, thanks to Farrah having an art exhibit in Memphis, Mercedes can remember how beautiful it is when she is up on that pole, that strength she exudes, and just really enjoying the moment.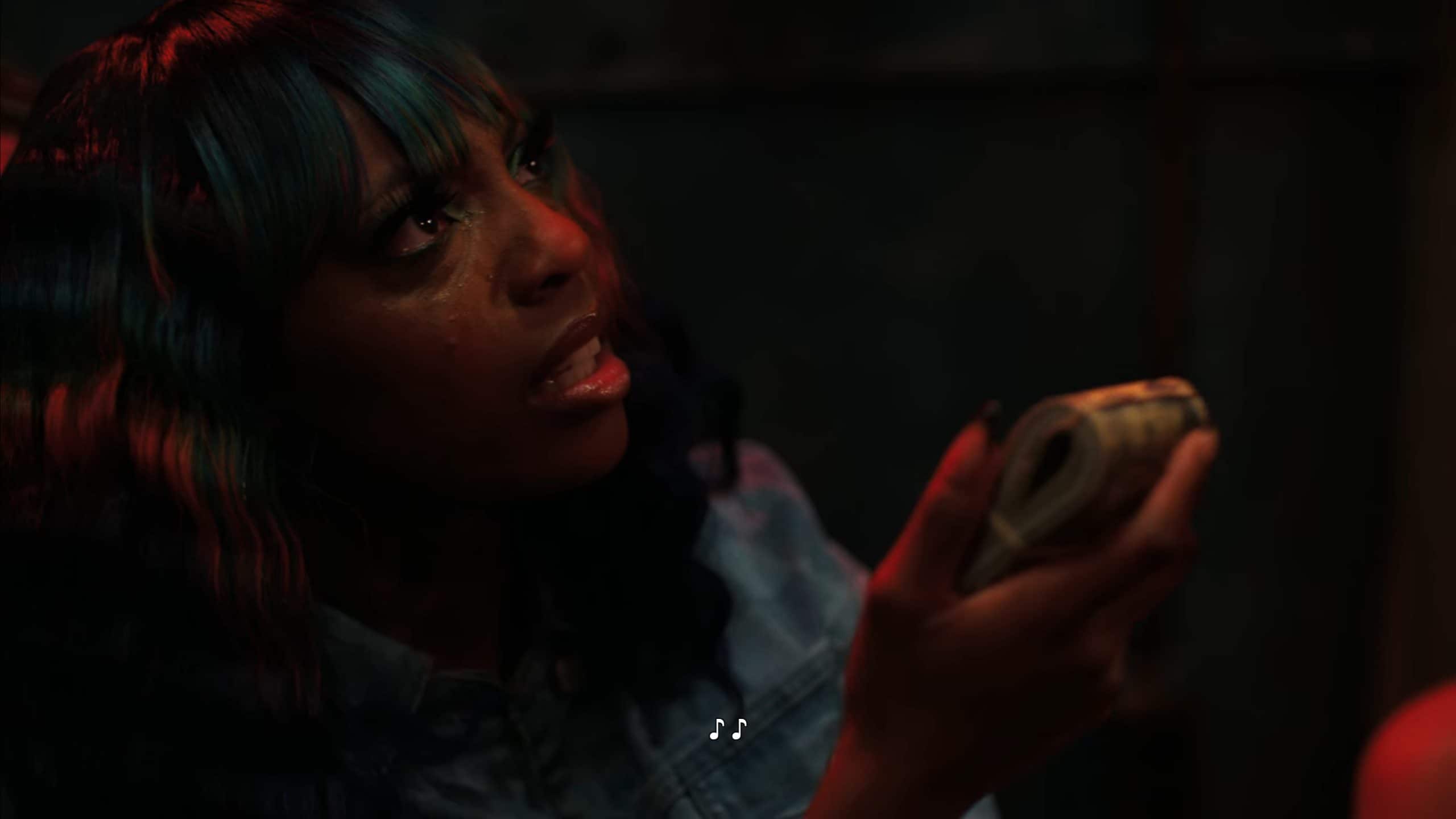 Heck, even when she sees Lil Murda, him calling her a legend and giving her props, that really helps her understand, despite the disrespectful way Roulette talks, Mercedes ain't nothing. She just overstayed and needs to move on. Which is also what Uncle Clifford tells Toy. All they had to hear was once cough to think about Ernestine, who is still alive, and Uncle Clifford decided Toy had to go. But luckily for her, Roulette is building a roster, and Toy gets drafted.
On top of that, Duffy continues to push up on Roulette, and while she isn't trying to make him her man, she don't mind if he pops a few things for her.
Murda Night Part 2 – Tina Snow, Lil Murda, Diamond, Keyshawn, Cyntonia, Big Bone, Lauren, Big L, Uncle Clifford, Mane, Hailey
With Lauren enforcing that 50% capacity but extending it to 75% with the promise of alone time with Big L, Uncle Clifford isn't trying to have no BS go down. However, with Mane and Pico's lady Cyntonia showing up? It was bound to happen. Add in Hailey setting everything up so this can be Keyshawn's unannounced last dance before she splits? Well, needless to say, a lot is going on.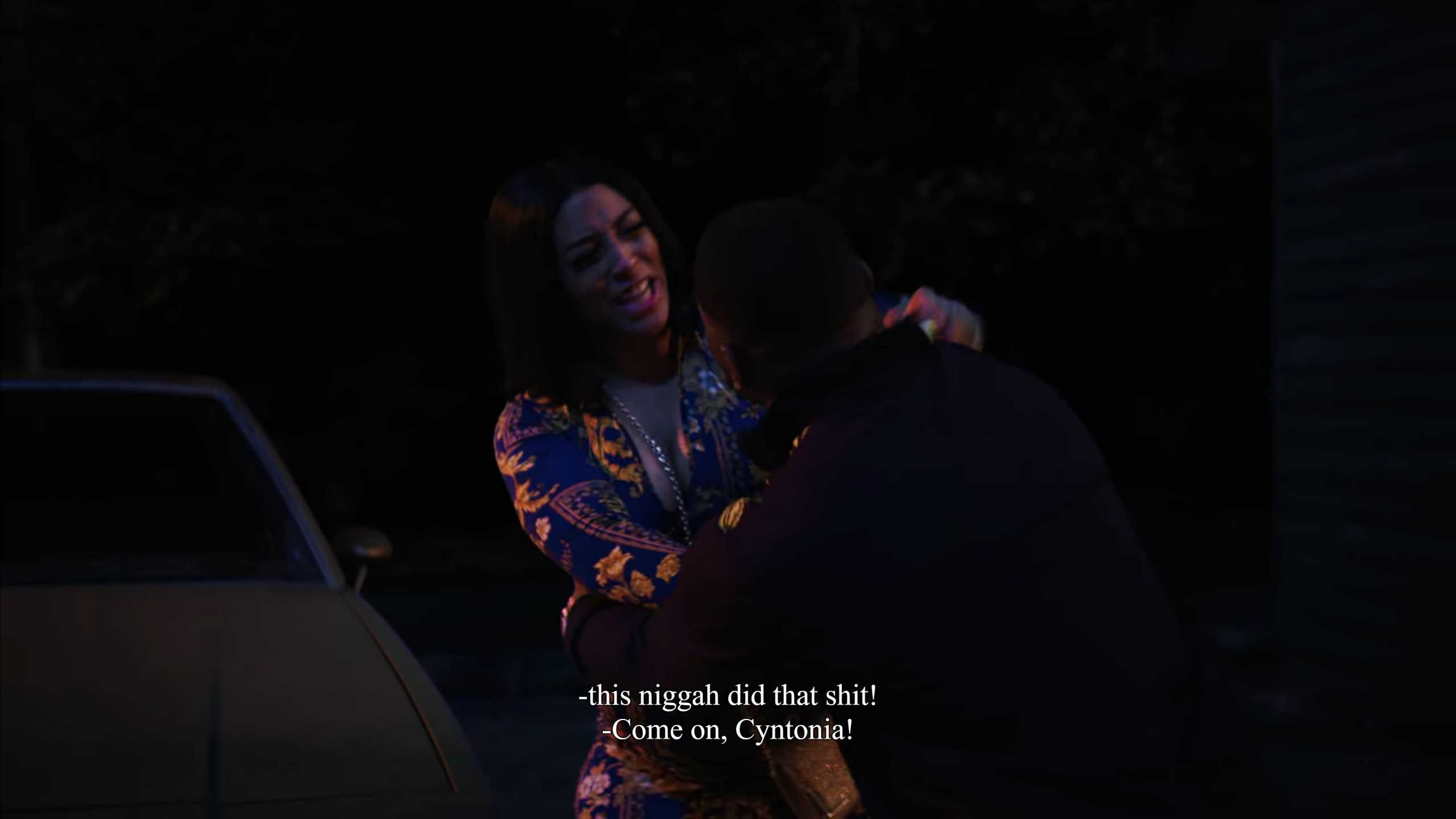 However, it all starts out good. Keyshawn, Roulette, and Whisper dance as Tina Snow steps into the building – as part of her tour with Lil Murda. She performs, and it is all good, with money flying in the air. However, then Lil Murda steps up, people get talking, and the next thing we know, CFC and HVH fighting, Diamond switches into a military mode, and after saving Keyshawn, he and her kiss, with Big Bone seeing.
However, that issue has a pending solution as Big Bone ponders her next move. Plus, considering Diamond cleans up all the gang nonsense and the party gets restarted, that isn't a big deal. If anything, the big deal ends up being Uncle Clifford discovering Big L is holding drugs at The Pynk, and being that they warned them already, Uncle Clifford fires Big L. Thus leading to Uncle Clifford losing Keyshawn, who they see on their way out, Mercedes, who think it's time, and already seeing Lil Murda go back to his old ways of fronting for the public and keeping Uncle Clifford a secret held up in their private life.
Things To Note
Question(s) Left Unanswered
Is Hailey pregnant, potentially with twins?!
At this point, is Roulette working on becoming a madam?
What is Corbin talking about regarding leasing? Does he mean demolishing the Pynk and leasing the land?
Is Keyshawn's plan to escape going to come through?
At this point, why hasn't Uncle Clifford try to make The Pynk a historical site?
Will we ever meet some of Uncle Clifford's exes?
What Could Happen Next
Big Bone messing up Keyshawn's money maker
Considering we didn't see him all this episode, Wayne winning the election seems likely, but the casino not coming to town
Mercedes becoming the new Big L
Collected Quote(s)
Uncle Clifford Rule # 51081: Don't try to be everyone's cup of tea, cause then you ain't gone have none to sip on for yourself
— Uncle Clifford
Review
---
Community Rating:
---
Highlights
Hailey and Andre Loosening Up
Did we need to see Andre twerk? Absolutely not. However, one of the issues with Andre and Hailey is that they have been squares for so long that it made most attempts to make them interesting seem forced. Be it Hailey's ex haunting her, or Andre's wife cheating on him, it all seemed like drama to figure a way to have these two keep up.
That is as opposed to them just relying on their strengths. Andre is a Family Dollar Obama, but what he hasn't really shown is that Obama kind of charm. We got that this episode, and it allowed us to see what Hailey sees in him, considering she doesn't want to stick around. Also, I'd add in with Andre loosening up, it made Hailey do that same and made her a pleasure to watch. Without having to note how nice it was to see her stick up for Keyshawn.
Stripping Is About More Than Lust, It's Art
One of the things "P-Valley" has wanted to make a point is that, despite how many people see strippers, not everyone can strip. It's about more than shaking a little ass and skimpy clothes. You need to know how to do the damn thing, and as Mercedes showed Hailey, it is partly about learning to read people. Mercedes also showed that the pole is no joke. We've heard the strength and heaving it takes to climb up and do a trick. But now we see the art of it once you have the technique down and can just be creative.
Farrah's shots can remind you of iconic images we see of musicians while they are performing and hearing Mercedes break down how she compensated for her injury, yet Farrah didn't notice? Yes, you and I know this is all a storyline on a scripted show, but in that moment, you could forget that, as Mercedes reminded you there is an art, technique, and far more to dancing than the ignorant mind knows. And that's why the art of stripping should be respected in all its forms.
Everything You'd Expect From A Penultimate Episode and More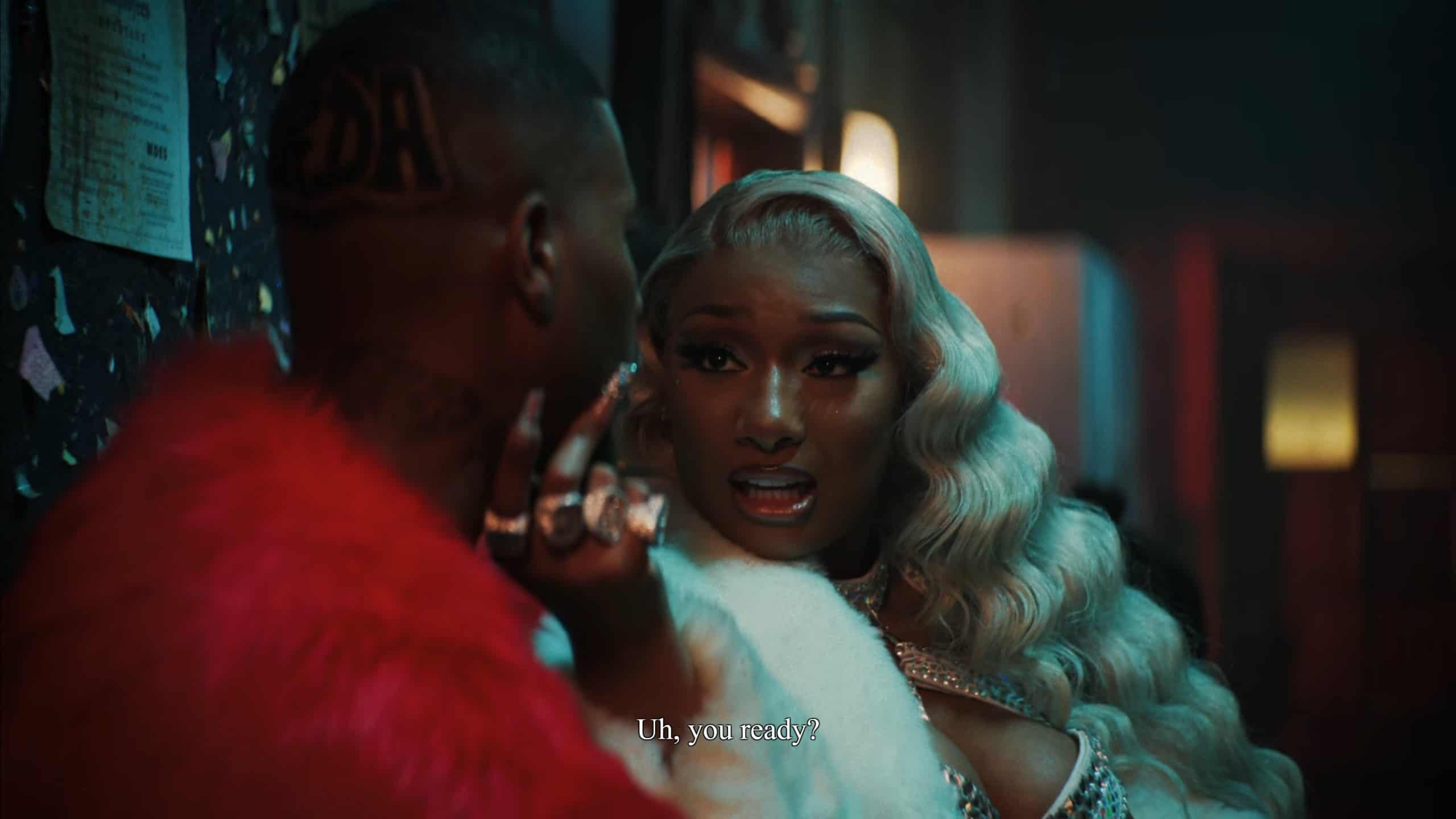 It would be fair to think Tina Snow, aka Megan Thee Stallion showing up would be the biggest thing to come from this episode, but it wasn't. In fact, compared to everything else going on, it would be fair to say Megan's cameo was easy to forget.
I mean, talking about a truly exceptional build-up to the final episode of the season, we got the election, first and foremost. After that is another major fight at The Pynk, causing Keyshawn and Diamond to have a moment, which may lead Big Bone to do something drastic. Add in Big L being fired and talking about killing Hailey before that happened? It pushes the idea we may see one person rise to the Mayor's seat and someone else end up 6 feet down.
But on top of that, there is Hailey maybe being pregnant, Roulette getting finger popped in the club and added to her stable, and just so much going on that you know the final hour of the season is going to be packed. And we haven't even mentioned what may happen with Lil Murda since he is in his feelings but clearly about to go on tour. All this and more made for the type of penultimate episode where the finale has to be hot. Otherwise, the people behind "P-Valley" set themselves up for failure.
[ninja_tables id="66722″]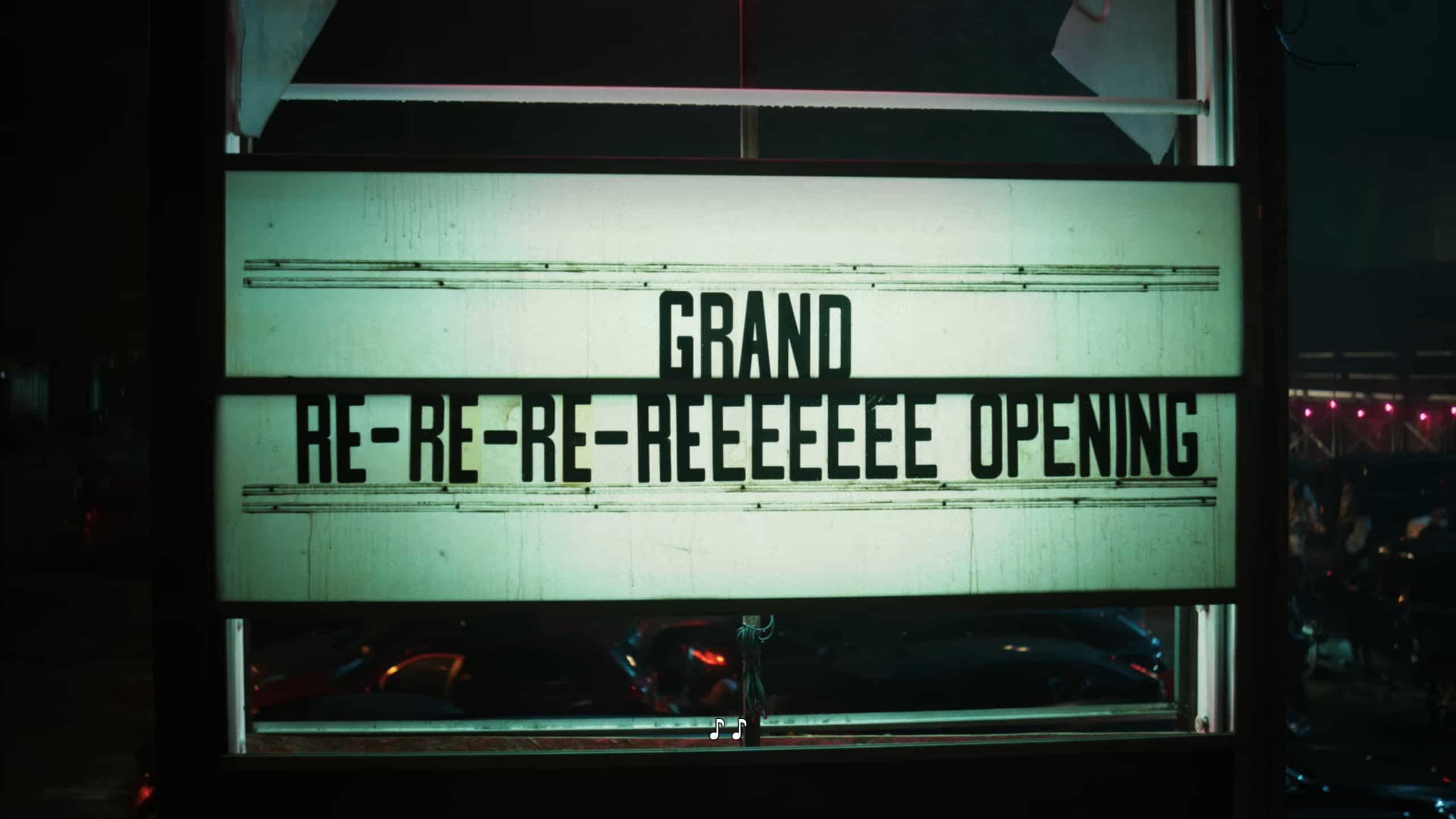 P-Valley: Season 2/ Episode 9 "Snow" – Recap/ Review (with Spoilers)
Overall
"Snow" sets up the season finale and all the best ways, and with no word yet if we'll get a season 3? I predict season 2 will have the kind of cliffhanger that will make fans CLAMOR for more so whatever gets left out or incompleted, story-wise, in the finale can be properly handled.
Highlights
Hailey and Andre Loosening Up
Stripping Is About More Than Lust, It's Art
Everything You'd Expect From A Penultimate Episode and More
---
Follow, Like, and Subscribe
Community Rating: 0.00% (0) - No Community Ratings Submitted (Add Yours Below)