If you ever wondered what How To Get Away With Murder would be like if it lowered its morals and upped the sexual content, you'd get Lace.
---
Aired
11/4/2021
Network
AllBlk
Created By
Katrina Y. Nelson, Adam Starks, Tracy Grant
Directed By
Jamal Hill
Written By
Adam Starks, Tracy Grant
Genre
Crime, Drama, Young Adult
Introduced This Episode
Lace
Maryam Basir
Britney
Tanyell Waivers
Othello
Skyh Black
Ms. Campbell
Mollie Dolcimascolo
Daniel
Nate Walker
Nora
Terrell Carter
This content contains pertinent spoilers.
Plot Overview
When it comes to McCullough and Associates, by any means necessary takes on a whole new meaning. Whether it is her right hand, Othello, getting a call girl onto their roster, or manipulating one client to gain the favor of a local politician, Lacey McCullough believes in playing the long game and has the staff members necessary. But, with her estranged brother, Daniel, in a bad predicament, it might be time to use her best and brightest for a personal matter, and not just for the benefit of the firm.
Things To Note | Question(s) Left Unanswered
Question(s) Left Unanswered
What led to Lace creating a culture where anyone could get it being such an ambiguous term?
What Could Happen Next
You know sooner or later, Lace's way of doing things will bite her in the behind. Now, whether it is a #TimesUp or #MeToo situation is hard to guess, but it seems bound to happen.
Review
Highlights
Equal Parts Sexy & Intrigue
At times, Lace could be a bit overwhelming. A lot is going on between opening with a r*pe scene that we later learn was a paid-for fantasy. Following that is Othello getting head in his office, another associate having sex in the basement parking lot, and even outside of the sexual content, then you have all the other drama. Daniel, Lace's brother, is the one who was playing the role of the r*pist, Othello is tasked with recruiting a call girl, Ms. Campbell, and while it isn't clear why she was specifically chosen, and if there are more like her on payroll, you are drawn in.
After all, legal dramas are always intriguing, but Lace clearly is like, that line most shows draw? Yeah, we erased it because tapping or dancing on that line was cumbersome. So it should be interesting to see how far Lace and her people will go.
Initial Impression
I must admit, the liberal nature of how sex is used probably left a longer impression than who said or did what. Yet, there is something here. Maybe it is that Lacey and her people see ethics as a guideline and not a rule? Perhaps it is due to the shocks seeming like they can carry weight? It's hard to say, but I think as much as sex sells is definitely part of how this can and is marketed, there could be more to it in the long run.
Lace Directory
| | |
| --- | --- |
| Character Guide | Created |
| Collected Quotes | Not Created |
| Season Reviews | Not Created |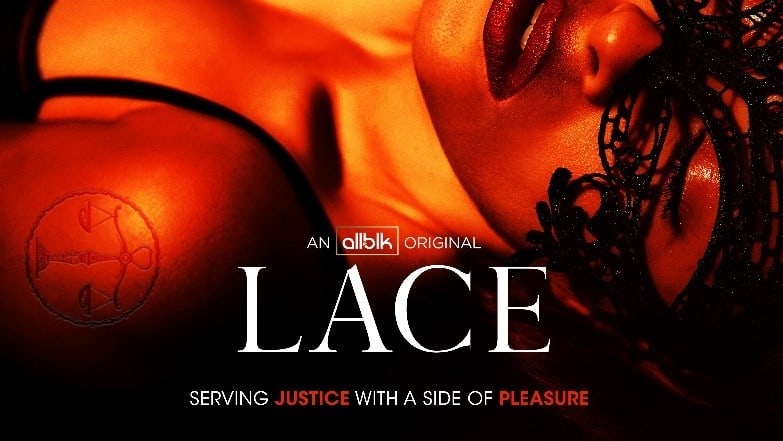 Lace: Season 1/ Episode 1 "Grapes of Wrath" [Series Premiere] – Recap/ Review (with Spoilers)
Who Is This For?
Those who don't want a legal drama that has messy moments, but a legal drama where everyone is qualified and good at their job, but also are messy damn near every other scene.
Highlights
Equal Parts Sexy & Intrigue