Insecure: Season 3/ Episode 1 "Better-Like" [Season Premiere] – Recap/ Review (with Spoilers)
With every season, Issa and Molly try to change for the better – but it is a struggle. However, with a focus on setting boundaries, they make steps forward. Network HBO Director(s) Prentice Penny Writer(s) Issa Rae Air Date 8/13/2018 Actors Introduced Nathan Kendrick Sampson We Don't Got Ya'll: Joanne, Issa, Frieda We Got Ya'll…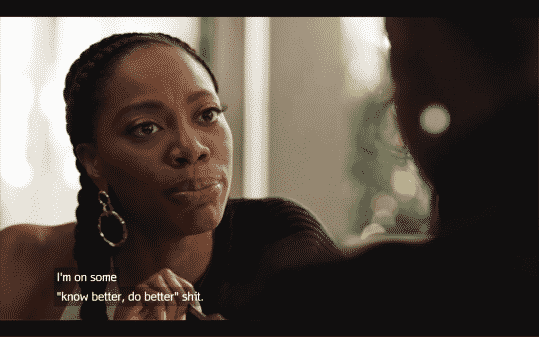 With every season, Issa and Molly try to change for the better – but it is a struggle. However, with a focus on setting boundaries, they make steps forward.
---
Network
HBO
Director(s)
Prentice Penny
Writer(s)
Issa Rae
Air Date
8/13/2018
Actors Introduced
Nathan
Kendrick Sampson
We Don't Got Ya'll: Joanne, Issa, Frieda
We Got Ya'll is losing schools – rapidly. Of which can't be figured out since it seems no one is putting the work into figuring it out. Joanne just has people making calls, has Frieda as a watchdog, and that's it. However, being that Issa has invested so much in that place, she decides to figure out what is wrong. The gist? The program's representatives and offerings are too Eurocentric. Which Issa brings to Joanne but she isn't trying to hear it. Particularly since Issa is bringing her more problems than solutions. And with it just being two weeks since the finale, Frieda feels a little too new to be backing up or co-signing.
Commentary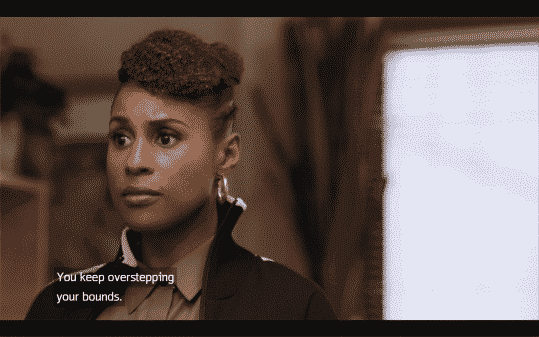 Being laid off or fired seems to be in Issa's future. I would love to say she may quit for something better but with her taking up doing Lyft, seemingly for money and recreation, it may not be likely. For right now, it seems Issa just wants a stable day job. Never mind what it would take for a real deal career. Which there is nothing wrong with and fits a whole lot of people's situation. But, how much longer can Issa deal with feeling like the reason things are bad and not being given the opportunity to make things better is anyone's guess.
Boundaries: Issa, Daniel, Dro, Molly
Boundaries are a big thing in this episode. Being that Molly really wants a boo, but is really only able to find flings, she can't have Dro's married a** trying to treat her like a mistress. For even if Candice does know about them, it is too messy. So she presents the ultimatum of either being sex only or platonic friends. This dude who is all height and no brains seemingly doesn't get it and tries to have the best of both worlds still, so Molly asks for her key back. That's alongside reminding him of how his relationship with his wife, while it is cool they are capable and comfortable with screwing other people, it doesn't mean that is normal for everyone else. Leading to a bit of a blow-up between the two.
As for Issa? Well, she is dealing with Daniel smashing girls while she is on the couch. Yet, when he tries to see if they could rekindle something, she curves his advances. Leading to them needing boundaries because both feel a bit confused as to what is going on here. Is she just using Daniel because he is close to work, because living with Molly isn't an option, or because she knows he got her in ways no other man could? To say the least, it's complicated and neither are necessarily making it easy on the other.
Commentary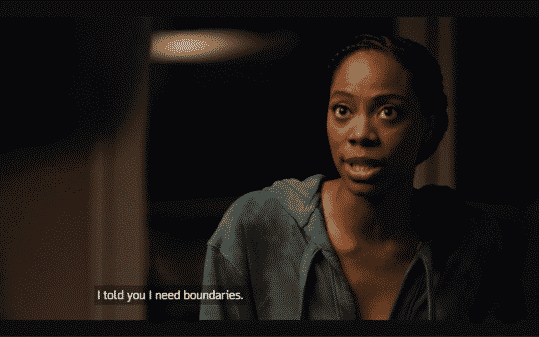 Nearly every season begins with some kind of attempt at growth. The problem is, sticking to that plan. Which isn't a jab but real life issues. Take Molly and Issa wanting boundaries. The issue with that is that they both want a real relationship but mostly find dudes who can give them just certain aspects of a relationship. Like, having sex, a bunch of dudes are available for that. Maybe even for a date. However, being a true friend, sticking up for them, loving them, joking around and all that? Much harder to find and, as noted in season 2, settling isn't much of an option at this point. Throughout their 20s they settled, gave dudes chances, and ended up disappointed. Now the willingness to negotiate is slim and if someone doesn't come correct, at best they may be put on the roster for a booty call.
Yet, taking note of Nathan, a guy Issa picks up in her Lyft, maybe he could be her first real relationship after Lawrence. If not, considering her thing for light skinned guys, Molly's next beau? Either way, I don't think, after a $50 tip, that was the last we saw and heard from him. I just hope they don't fight over him.
Highlights
While both Issa and Molly still struggling, you can see them taking steps forward to not be so messy. Both in terms of work, with Issa trying to show initiative, and their personal lives, through boundaries.
Follow Wherever I Look on Twitter, Like us on Facebook and Subscribe to the YouTube Channel.
---
Previous Episode's Recap
[visual-link-preview encoded="eyJ0eXBlIjoiaW50ZXJuYWwiLCJwb3N0IjoxMjY2OCwicG9zdF9sYWJlbCI6IlBvc3QgMTI2NjggLSBJbnNlY3VyZTogU2Vhc29uIDIgLSBPdmVydmlldy8gUmV2aWV3ICh3aXRoIFNwb2lsZXJzKSIsInVybCI6IiIsImltYWdlX2lkIjowLCJpbWFnZV91cmwiOiIiLCJ0aXRsZSI6Ikluc2VjdXJlOiBTZWFzb24gMiAtIE92ZXJ2aWV3LyBSZXZpZXcgKHdpdGggU3BvaWxlcnMpIiwic3VtbWFyeSI6Ikluc2VjdXJlOiBTZWFzb24gMiBmb3Igc29tZSBjaGFyYWN0ZXJzIHdhcyBhIHN0ZXBmb3J3YXJkLiBPbmUgaW4gd2hpY2ggeW91IGNvdWxkIHNlZSBtYXR1cml0eSBhbmQgZ3Jvd3RoLiBIb3dldmVyLCBzb21ldGltZXMgYmVjb21pbmcgYSBiZXR0ZXIgcGVyc29uIGlzIGp1c3QgdW5jb21mb3J0YWJsZSBzbyBzb21lIGVuZCB1cCByZWdyZXNzaW5nLiBNb3JlIG9uIHRoYXQgYmVsb3cuIiwidGVtcGxhdGUiOiJkZWZhdWx0In0="]
---
---
---
Follow, Like, and Subscribe
Community Rating: 0.00% (0) - No Community Ratings Submitted (Add Yours Below)