GLOW: Season 1/ Episode 6 "This Is One Of Those Moments" – Recap/ Review (with Spoilers)
Debbie struggles to find a good rival, Ruth looks to be an authentic Russian character and Justine learns why it isn't the best idea to meet your heroes. Boy Trouble: Justine, Sam, Rhonda Young love. After making out and now having a morning coffee, Justine and her beau have their first fight – over Sam…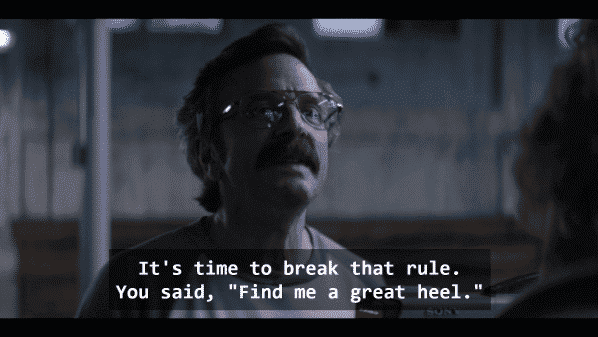 Debbie struggles to find a good rival, Ruth looks to be an authentic Russian character and Justine learns why it isn't the best idea to meet your heroes.
Boy Trouble: Justine, Sam, Rhonda
Young love. After making out and now having a morning coffee, Justine and her beau have their first fight – over Sam of all people. Not the man himself, but his work. For while Justine thinks he is brilliant, Billy (Casey Johnson) thinks he is a hack.
Things are made worse though when Rhonda decides to knock off Justine's rose colored glasses. For while working on a bit between the too cool for school kid vs. the brainiac, she reveals she is sleeping with Sam. Not out of love, or for companionship really, but more so because she believes it will get her a part. Thus killing whatever fuzzy and positive feelings Justine had.
Something she confronts Sam about who really gives not one damn. In fact, for being so nosey, much less confronting him, he threatens to can her. So, in return, she steals the camera after hours.
Commentary
Well, we've come to the point where likely all the real development is over and what we see is what we get. Which sucks in a multitude of ways. I mean, just this Justine storyline alone… For while it is nice the actress is getting work and experience, I wouldn't say this is the type of character which you put on a pedestal. It isn't a "Breakout Role" type of thing.
Justine, at best, is a kid who meets one of her heroes and she learns what a sad and pathetic man he is. One just scavenging for his little victories for he wasted most of his life on drugs and pissing people off. But, with her taking his camera, for reasons I can only fathom as revenge, it should be interesting to see where this leads. Especially since she is seeing this whole wrestling thing as selling out and maybe consider this her saving him. If not just his legacy, or lack thereof.
A Russian in America: Ruth, Gregory (Ravil Isyanov)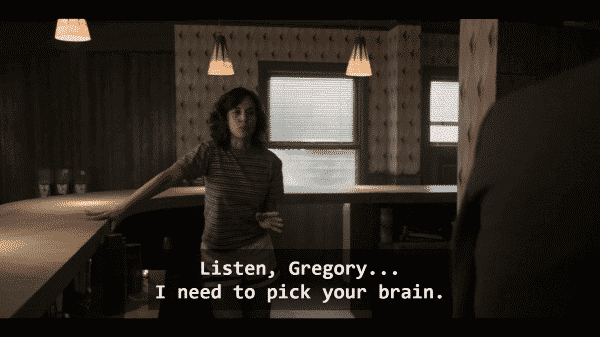 The owner of the motel is Russian, Ruth wants to portray a more authentic Russian, so guess who spend the day together? Not because Gregory wants to, mind you, he just has a problem saying no. Even to women he is pretty sure are hookers. But don't expect them becoming close or Ruth really getting to understand Russian, much less Russian Jews all that much. Nothing really changes between them or with Ruth. Something especially seen when it comes to her getting in the ring with her inevitable opponent.
Commentary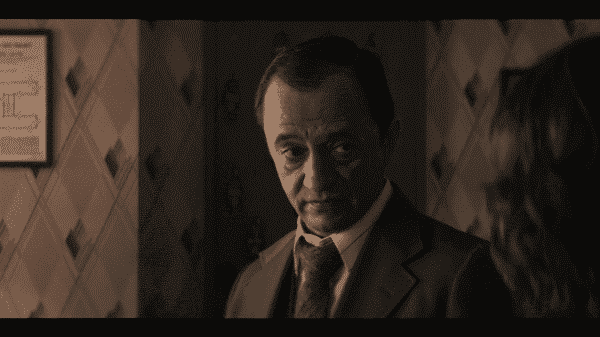 I feel like props need to be given for this not being conventional. For one might expect Ruth to understand Russian culture now and be all authentic. Maybe Gregory becomes a sort of friendlier figure or something like that, but that doesn't really happen. After spending the day with Gregory, Ruth just picks up on the Jewish stuff she saw and decides to make that into a character. Showing whatever was learned was more for the sake of appropriation, or spoof, than the understanding she claimed she was looking for.
As for Gregory? Well, he kind of softens up. If not, more so, he gets the kind of development I enjoy with a character in which he becomes more than meets the eye. Something which sadly I can't say about most of the main characters.
Facing The Inevitable: Debbie, Ruth, Sam, Tammé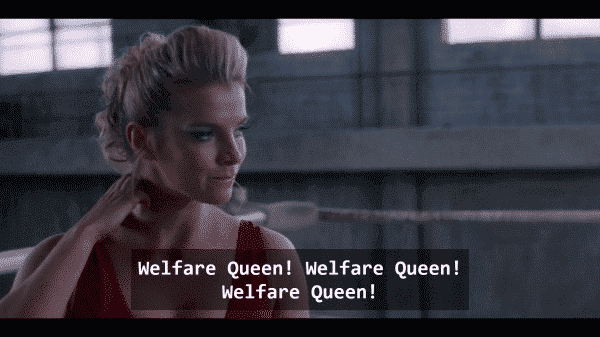 Debbie, The Liberty Bell, needs a villain. She can't do much with Sheila, the one who was supposed to be The Liberty Bell may kill her, and Arthie makes her run around like she is chasing a toddler. But Tammé? Oh, she was the worse. Not because she was bad to work with, but because she eclipsed Debbie. She was funny, made her the joke of her bit, and Debbie has no intention of playing second fiddle to no one.
So, with her running through all the people not paired up yet, there is Ruth. The woman who screwed her husband but the only one who could, and would, make her look good. Hence why she gives her a chance. Not to become friends again, but to at least have a working relationship. One which, as of their first tussle, seems like it will be mutually beneficial.
Commentary
On IndieWire there is an article noting that both Brie and Gilpin weren't instant choices. I can see why. For while they convinced the producers eventually, I'm of the opinion they should have stuck to their guns and got an unknown – perhaps for both parts. For while the two are continuing to grow on me, I still have little to no excitement about each new episode. It has become the type of show where, like Alice to Zorouku, that benefits from being short. Because it is only around a half hour and there aren't too many episodes, I simply endure. I don't really enjoy myself, I just endure.
With that said, I want more Tammé. In fact, I'd love a Tammé vs. Cherry match. A welfare queen vs. Blaxploitation era wrestling match.