Cherish The Day: Season 2 – Summary/ Review (with Spoilers)
Season 2 of "Cherish The Day" may have well-cast leads set for a perfect romance, but in the pursuit of perfection, there is an avoidance of necessary conflict.
Network
OWN
Created or Developed By
Ava DuVernaya
Based On
N/A
Executive Produced By
Ava DuVernay, Paul Garnes, Tanya Hamilton, Oprah Winfrey
Genre(s)
Drama, Romance
Noted Characters
Ellis Moran
Henry Simmons
Sunday St. James
Joy Bryant
Everly Moran
Josephine Lawrence
Bree Moran
Samantha Wilson
Anastasia Moran
Terri J. Vaughn
Danny
Leith M. Burke
Mandeville "MV" St. James
Richard Roundtree
Brother Fingers
Todd Anthony Manaigo
Lynette
Tinashe Kajese
Donna
Kim Baptiste
This content contains pertinent spoilers.
Summary
In this iteration of "Cherish The Day," we focus on Sunday, an up-and-coming vegan chef with a home base in Atlanta and her high school ex, Ellis, who is a plumber. At one time, the two were intertwined, with their families also merging together. However, Ellis cheating ended their relationship for twenty-plus years. But now, older, wiser, with some baggage, but also a better appreciation for what the other person can offer, we watch to see if they can make it work this time. Even with all both have on their plate.
Review
Our Rating: Mixed (Stick Around)
Notable Performances, Moments, or Episodes
Everly In Episode 8
Everly's parents are cordial beyond belief when it comes to Ellis and Anastasia's split. He got cheated on, she is now living with the man, and they all have these Sunday dinners like the divorce was amicable and without complication. And while Bree is adjusted to it, Everly is not. Ellis seems to know this, hence him originally lying about seeing Sunday. But, when Everly meets Sunday in Episode 5, she shows that she has simply experienced too much change; hence her instant rejection and eye rolls toward Sunday.
However, by episode 8, as Danny and Anastasia prep for their wedding, she lets it all out, and Josephine Lawrence is given a spotlight. One that leads to one of the most honest conversations within the entire season about everything that is happening. Be it Anastasia cheating on Ellis, Everly's fears of whether something like that may happen to her, and while Joy Bryant is there and comforting Lawrence as she delivers, Lawrence just swallows the entire scene up.
Sunday And Bree's Scene In Episode 5
Yes, Ellis' children both get special recognition. But, in the case of Bree, it isn't just because how she is performed but how she is written. Samantha Wilson, while adorable, is also a scene-stealer. And the way Bree is written is allows you to see that she won't just shine as this character but in future roles too. For, since Joy Bryant makes a wonderful scene partner for kids and teens, she allows us to see a child and character who stands out and can be seen as genuine.
Now, what do we mean by that? Well, yes, Bree is intelligent, with her knowing about mythology, names, and more, and having the ability to carry a conversation. But it doesn't feel performative. It doesn't fit that mixed perception of the word "precocious," which sometimes feels like a euphemism for a kid who is smart, but also a jerk. If not, a kid who is written by an adult who doesn't know how to write kids who aren't idiots.
And the way Wilson delivers truly makes you hope that OWN makes a new "David Makes Man" type show, pushes the kind of synergy you see on other networks and allows Wilson to join the ranks of Zendaya, Keke Palmer, Marsai Martin, and others.
Highlights
Sunday and Ellis Are A Cute Match
There is no denying the actors who play Sunday and Ellis are not only attractive as individuals but have wonderful chemistry between them. It is perhaps what allows you to forgive the season's failings, as Ellis and Sunday's love story is something you so badly want to root for.
Showing The Challenges of Post-Divorce and Having Kids Dating
Dating after divorce and after having kids, can be a struggle, and, I'd submit, Ellis presents what can be seen as the worst-case scenario. From lacking boundaries and proper expectations with the ex, in this case, Anastasia, to dealing with the trauma involved with divorce, from Anastasia cheating on Ellis with her road manager, Danny, to the reaction of Ellis' eldest daughter, Everly, Sunday is put through a lot.
Now, let's be clear, Ellis' youngest, Bree, is a dream. Also, it isn't all bad. However, it is an adjustment that needs all parties to communicate and work out the kinks of many personalities, baggage, and previously established relationships.
Low Points
Avoidance of Addressing Issues
What may frustrate you about this "Cherish The Day" season is that in an effort to focus on the romance, the various conflicts and obstacles Sunday and Ellis go to are brushed over. Through grand, romantic gestures, all the reasons Sunday's intuition raises red flags are pushed aside. Never mind Ellis' insecurities, since Sunday has long lived in a higher socioeconomic class.
Though what probably will bug you the most is there not being a conversation regarding Ellis cheating. Leaving what feels like a massive plot hole since the why, with who, and what led up to that is probably something you wanted to know about.
Waste of Supporting Characters
From not getting to know MV in a way that lives up to his illustrious history, Sunday and Ellis' high school friend Brother Fingers just disappearing, not learning why Danny got with someone he knew was married, Lynette having limited development, and also Donna, MV's potential long term nurse, not met until the last episode? Character development is just utterly disappointing in season 2 of "Cherish The Day."
Heck, lest we forget, for all that is said about Ellis not growing up with the same privilege or opportunities that Sunday had, with his parents showing up in the finale looking just as upper middle class as MV, and the reveal of how close Sunday's mom, Yvonne, was to Ellis' mother? You are given more reasons to ask questions than given satisfying answers.
On The Fence
The Comparisons You'll Feel The Need To Make To Season 1
While season 1 of "Cherish The Day" had its own imperfections, at times it feels season 2 didn't learn from it and bring on a new cast. Gone are any indications to know how much time has passed. The leads seeing other people, getting a real sense of who and the environment that formed them? That's not in season 2.
Now, to be fair, the actors are different, and certain members of the team are. Also, as an anthology that doesn't use the term to be a shoo-in for awards, you have to recognize this is essentially a different show sharing the same banner. So to make comparisons is unfair when so few things can be said is part of the series' formula beyond a heterosexual couple at the forefront and a legendary actor playing a notable role in the female lead's life.
But you can't dismiss with having a precedent we shouldn't have gotten better.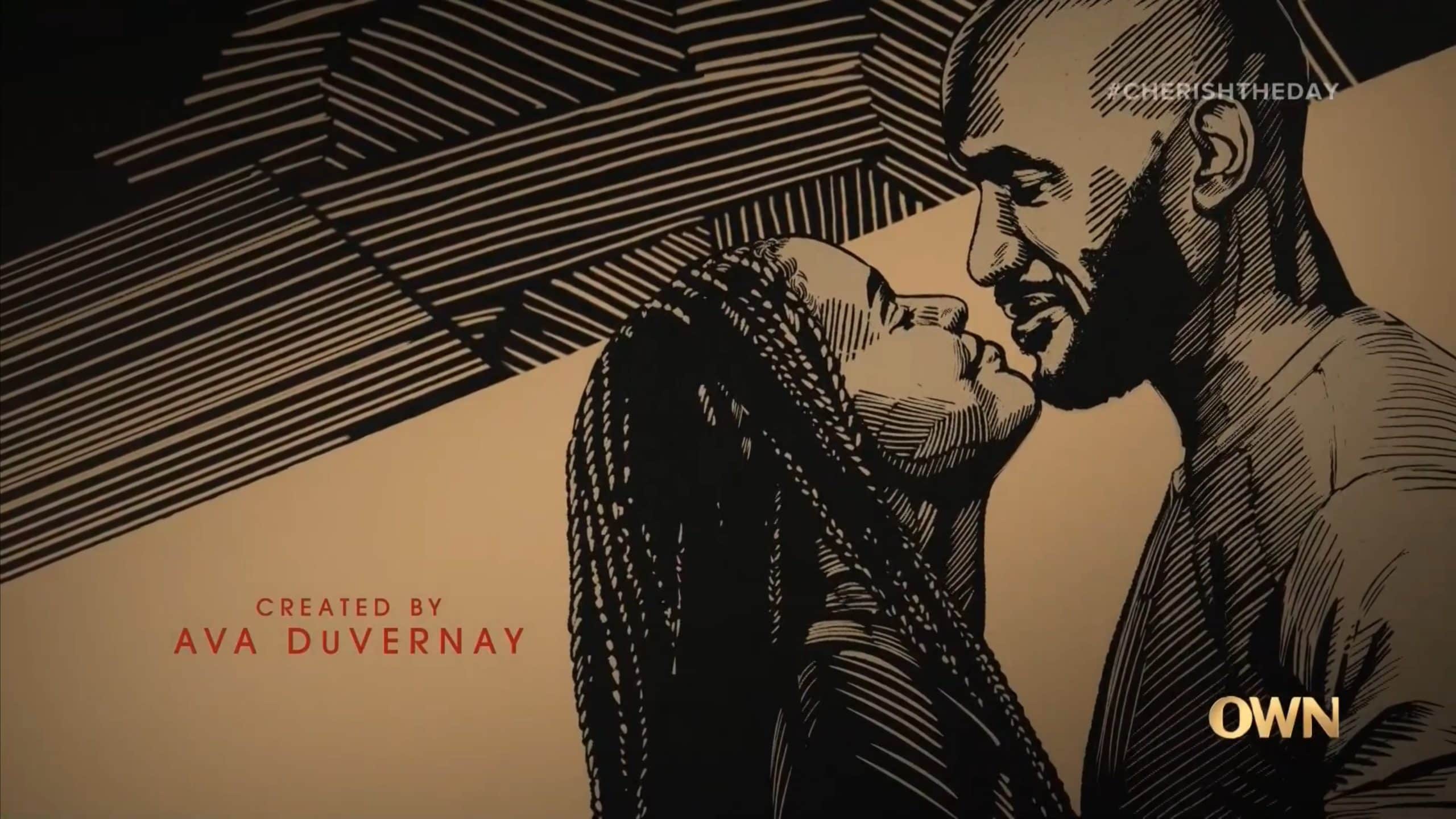 Cherish The Day: Season 2 – Summary/ Review (with Spoilers)
Overall
The second season of "Cherish The Day" gives us a love story that, in time, often makes the highs feel unearned and the low points unresolved.
Highlights
Showing The Challenges of Post Divorce and Having Kids Dating
Sunday and Ellis Are A Cute Match
Sunday And Bree's Scene In Episode 5
Everly In Episode 8
Disputable
The Comparisons You'll Feel The Need To Make To Season 1
Waste of Supporting Characters
Avoidance of Addressing Issues
Related Topics:
Ava DuVernay
,
Ava DuVernaya
,
Cherish The Day
,
Cherish The Day: Season 2
,
Drama
,
Henry Simmons
,
Josephine Lawrence
,
Joy Bryant
,
Kim Baptiste
,
Leith M. Burke
,
Oprah Winfrey
,
OWN
,
Paul Garnes
,
Richard Roundtree
,
Romance
,
Samantha Wilson
,
Tanya Hamilton
,
Terri J. Vaughn
,
Tinashe Kajese
,
Todd Anthony Manaigo