Black Lightning: Season 1/ Episode 8 "Revelations" – Recap/ Review (with Spoilers)
Gambi's struggles to keep his past in the shadows as the reckoning comes with Lady Eve's murder. Network CW Director(s) Tanya Hamilton Writer(s) Jan Nash Air Date 3/13/218 Characters Introduced Martin Proctor Gregg Henry Lala – The Return: LaWanda, Lala Lala is still disoriented from coming back to life, LaWanda always appearing, seeming like some…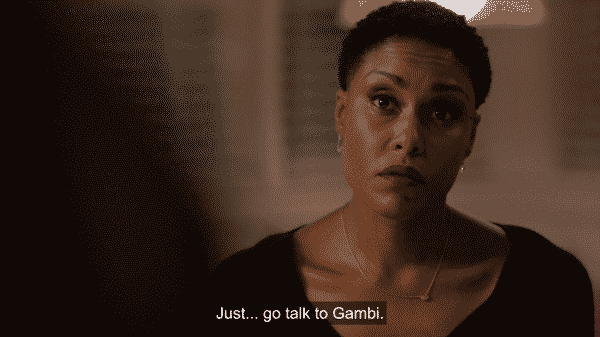 Gambi's struggles to keep his past in the shadows as the reckoning comes with Lady Eve's murder.
---
Network
CW
Director(s)
Tanya Hamilton
Writer(s)
Jan Nash
Air Date
3/13/218
Characters Introduced
Martin Proctor
Gregg Henry
Lala – The Return: LaWanda, Lala
Lala is still disoriented from coming back to life, LaWanda always appearing, seeming like some weird kind of guardian angel, and trying to get back into the practice of things.
Commentary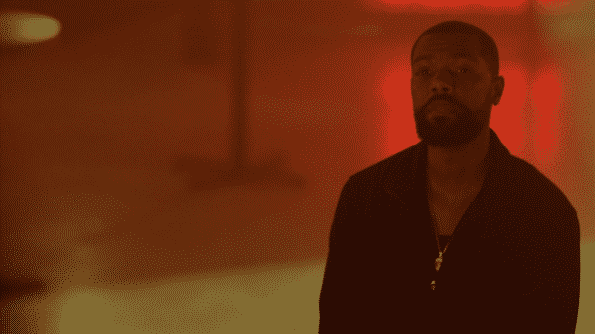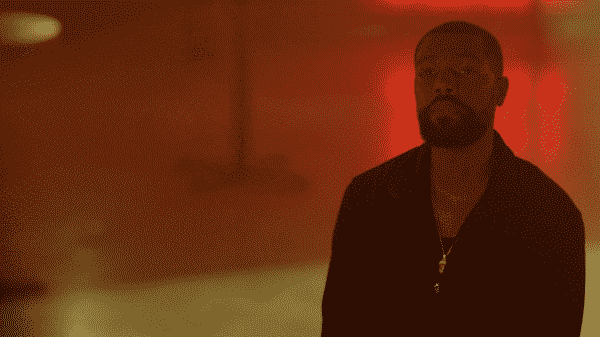 How did he go from a jail cell, probably the morgue, to a motel bedroom remains a question on my mind. I can understand LaWanda appearing because that could be guilt, but his return is without explanation. Much less, what is he going to do now that he has returned? Not to forget, how Tobias is going to react now that two people he thought he killed, Black Lightning and Lala, are walking around being a thorn in his side.
A New Hero Arrives As One Falls: Jennifer, Anissa, Jefferson, Gambi
With Lady Eve's death, a target is placed on Black Lightning from all directions so Jefferson can't touch that suit right now. However, with him wanting to get Anissa up to snuff to tag team with him, he has to clear his name and train her. The problem is, the man he relies on for information that isn't street related and is a bit higher up the chain, Gambi, is being very coy, trying to handle things himself, and is getting on Jefferson's nerves a little bit.
Yet, with a secret to hide, Gambi works things out and helps Jefferson try to clear his name. The problem is, after visiting the morgue, tracing the weapon used to kill Lady Eve, which used radiation, and finding the evidence, some dumb crooked cop touches the weapon and causes a small explosion. All before Henderson could arrive and clear Black Lightning of murder. But, one benefit to all this is that Anissa saved Jefferson's life so he knows, in the clutch, she has his back and won't freeze.
However, while Anissa has proven she can handle herself, her powers, and can join the family's legacy, Jennifer? Well, not so much. Her powers are starting to manifest and they are a bit erratic. She has some control over them, but not to the point she can direct her electricity like her dad or doesn't have to rage up to use them. Though, with her revealing her powers to Anissa, at least she maybe could join the training sessions to gain some understanding.
Commentary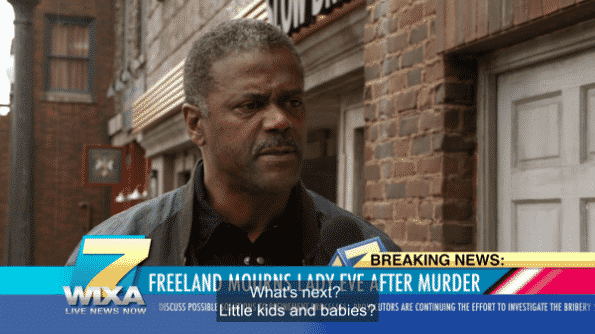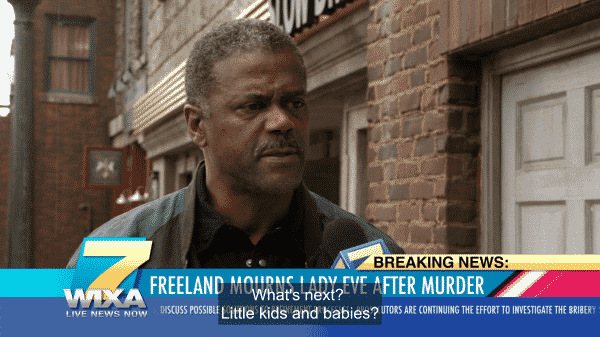 You really have to give Tori props for the whole situation. When it comes to handling Tobias' business, including Black Lightning, she has really proved herself to be an ace in the hole. The Khalil thing didn't really go anywhere but killing Lady Eve and putting the blame on Black Lightning? Two birds with one stone. Which really makes you wonder, without a brain like that backing Tobias, does that mean the end of him? Especially since now he has three metahumans to fight and while Jefferson is up there in age, he is built. Alongside him, he has his daughter with super strength and even if Jennifer can't control her powers, we've seen her fight. She can take out some henchmen. So, unless Lala rejoins Tobias, this seems like a handicap match that Tobias' immortality, Wolverine-like healing, or what have you don't balance out. Even if you add his right-hand lady into the equation.
The Truth About Gambi: Gambi, Lynn, Jefferson
Peter Gambi, real name Peter Esposito, as hinted through his interactions with Lady Eve this season, is a former ASA government official. One that, in fact, was an overseer to the precursor to Green Light. Which, in its original form, was just meant to placate the local population as a social experiment. In fact, according to Martin Proctor, Gambi's contact still with the ASA, they should have been proud to have been chosen. The problem is though, it went beyond simply placating the population and produced metahumans and in the case of Black Lightning, Gambi was supposed to keep him on a tight leash.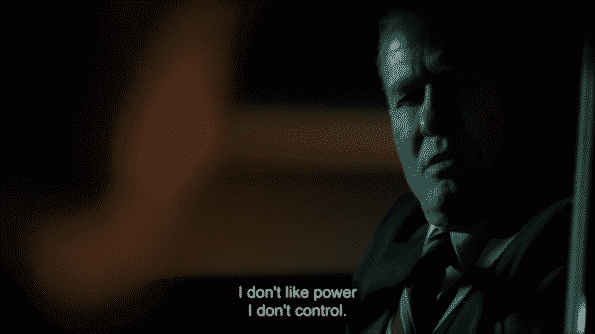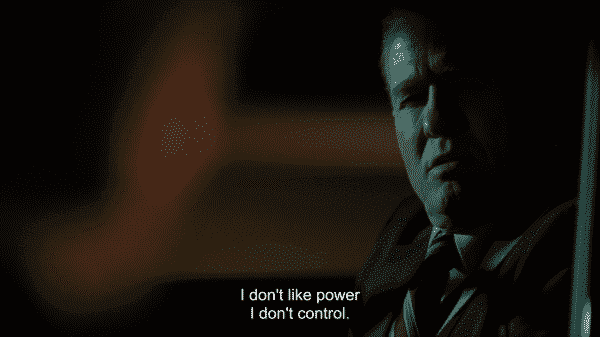 Yet, now he is killing their best and brightest and causing instability. So this is seen as beyond whatever Gambi's capabilities are and they are bringing their own team. Making this whole, "I'm going to clear my name thing" mute. For if not Lady Eve, there is always the possibility of someone else. After all, Martin is a man with already a low opinion of the area and its people. So one of them with superpowers and autonomy? That isn't going to work.
And then you have Lynn. With her finding out what Alvin had was a precursor to Green Light and her showing that Ph.D./MD wasn't from memorizing but her intellect, and with Jefferson pushing her to talk to Gambi and him being agitated, she puts it all together. Leading to Gambi having to just come clean for bad enough you piss Lynn off, but Jefferson? He has wanted to kill Tobias over his father's death for decades. Now you want to reveal, the person who trained him, you are the reason Jefferson has powers, as well as Tobias more than likely, you are part of the reason Jefferson's father died, and now his kids are affected? Let's not forget, Gambi is also part of why Jefferson's marriage failed too? That's too much to deal with without resorting to violence so Jefferson walks away. However, not before letting Gambi know he wants him out of his and his family's life.
Commentary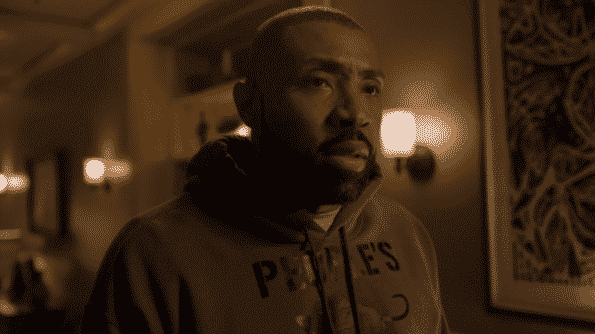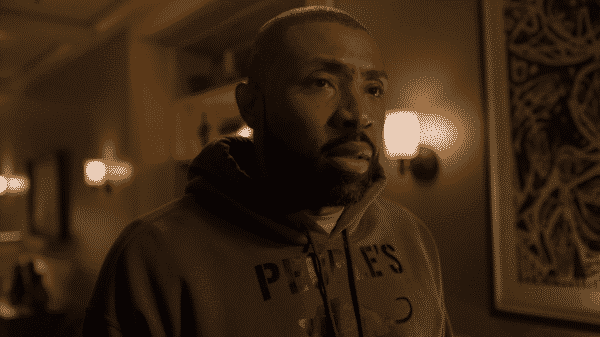 To question if Gambi is going to remain in Jefferson's business and life seems like a waste since you know between his guilt and attachments, he isn't going anywhere. Plus, considering how closed off Jefferson can be about his past and father, I can fully imagine Anissa not knowing the truth and just being given a directive. A plain, "We don't talk about Gambi" or "Don't speak to Gambi" which is only going to make Anissa curious, Gambi is going to be coy, and she is going to stick with him in secret. Especially to get her own suit.
But, you have to wonder, with it being noted the original Green Light vaccine was released throughout the nation, does this mean other metahumans may be appearing soon to take out Black Lightning? Ones far worse than Tobias?
Highlights
As soon as Lady Eve left, a new villain of her stature entered soon after.
Gambi's secrets exposed.
Anissa and Jefferson's chemistry as a duo and watching him train her. Especially being excited about her ability to really become an asset.
On The Fence
Where this Lala storyline is going.
Could Jennifer having powers, and revealing them to Anissa, be held back or is it better to just get that out of the way?
---
Follow Wherever I Look on Twitter or Like us on Facebook.
---
Previous Episode's Recap
[visual-link-preview encoded="eyJ0eXBlIjoiaW50ZXJuYWwiLCJwb3N0IjoxODk1MywicG9zdF9sYWJlbCI6IlBvc3QgMTg5NTMgLSBCbGFjayBMaWdodG5pbmc6IFNlYXNvbiAxLyBFcGlzb2RlIDcgXCJFcXVpbm94OiBUaGUgQm9vayBvZiBGYXRlXCIgLSBSZWNhcC8gUmV2aWV3ICh3aXRoIFNwb2lsZXJzKSIsInVybCI6IiIsImltYWdlX2lkIjoxODk1NCwiaW1hZ2VfdXJsIjoiaHR0cHM6Ly93aGVyZXZlci1pLWxvb2suY29tL3dwLWNvbnRlbnQvdXBsb2Fkcy8yMDE4LzAzL0JsYWNrLUxpZ2h0bmluZy1TZWFzb24tMS1FcGlzb2RlLTctRXF1aW5veC1UaGUtQm9vay1vZi1GYXRlLUJsYWNrLUxpZ2h0aW5nLUplZmZlcnNvbi5wbmciLCJ0aXRsZSI6IkJsYWNrIExpZ2h0bmluZzogU2Vhc29uIDEvIEVwaXNvZGUgNyBcIkVxdWlub3g6IFRoZSBCb29rIG9mIEZhdGVcIiAtIFJlY2FwLyBSZXZpZXcgKHdpdGggU3BvaWxlcnMpIiwic3VtbWFyeSI6IldpdGggTGFkeSBFdmUgYW5kIEdhbWJpIHRyeWluZyB0byBtYWludGFpbiB0aGlzIGJhbGFuY2Ugb2YgcG93ZXIgdGhleSBjcmVhdGVkLCBwZW9wbGUgZGllIGFuZCBvbmUsIHN0cmFuZ2VseSwgY29tZXMgYWxpdmUuIiwidGVtcGxhdGUiOiJkZWZhdWx0In0="]
---
Follow, Like, and Subscribe
Community Rating: 0.00% (0) - No Community Ratings Submitted (Add Yours Below)