As Violet succumbs to PTSD and depression, so comes the question of not only does she have the right to live but her purpose.
---
Network
Netflix
Director(s)
Taichi Ishidate
Writer(s)
Reiko Yoshida
Air Date
3/8/2018
The Final Moments: Violet, Major Gilbert
Despite being shot in the head and bleeding, the Major is still conscious and able to move. Violet kills one of the men and the other runs. She tries to help him get away but in the process has one arm shot off and a grenade blows the other one away. Thus leaving her and Major Gilbert on the steps they last saw each other and being that she loves him that much, she is ready to drag him by her teeth to safety. Which he stops because he has prepared for this moment. Wasn't hoping for it, but he was prepared.
Violet of course though wasn't. So, as the Gardarik army admits defeat, they bombard their own HQ as one of their final acts before having to fully accept defeat. Leading to the major's death and Violet being left alone.
Commentary
I was bawling during all this. Violet loved this man so much that she, even after losing one arm after another, saw this man as such a lifeline that leaving him behind was not an option. Hell, if he let her, she'd probably would have been willing to die with him. But, I think, in the long run, Gilbert wanted her to live long enough so that being a war tool to him, and whatever came before, wasn't the sum of her story. He wanted her to experience what he knew as normalcy and that's why he made sure to set everything up for her with Claudia and the Evergardens. It was truly the only way he could say thank you and make sure she was taken care of beyond the grave. For while he didn't go into the mission with plans of dying, he knew if he did die, a large bit of Violet would too and keeping busy would help her cope.
In The Lonely Hours: Violet, Cattleya, Claudia, Benedict, Iris, Erica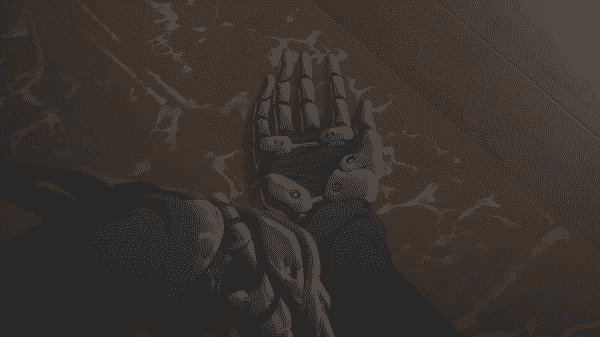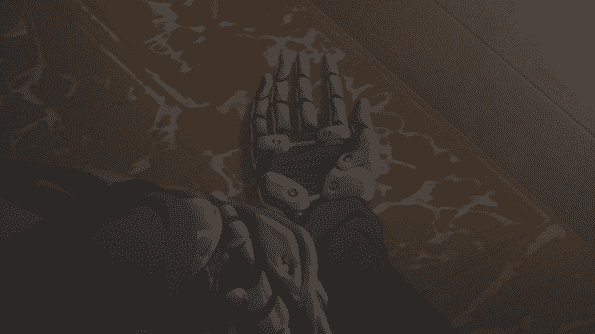 Violet finds herself going through the rocks, dreaming of being on the steps and seeing Major Gilbert one last time. Despite everything she has done since, now all she can think of is her final moments with him and all the blood she spilled before that moment. It is all so overwhelming as it hits her that she spends days in her room, trashes it even, and also tries to choke herself. The last two things aren't discovered by the team, but her absence does worry them nonetheless. Cattleya goes to check on her, Iris and Erica write a letter, and Claudia decides to just gives her time.
And of all these things, it is the letter which brings Violet out of her funk. That and being needed since Benedict sprained his ankle and a hand was needed to deliver letters. Which, with each letter delivered, and her hearing one kid so happy his parent sent a letter, and then a request from Spencer, Violet may not have fully recovered – yet – but she is learning how to accept her past and atone in the future.
Commentary
This episode triggered memories of One Day At A Time's episode "Hello, Penelope" for me. Mostly in the form of watching a veteran deal with depression. However, this show took it a step in another direction since Penelope's depression dealt with just a feeling of questioning why she should live due to a chemical imbalance. When it comes to Violet, on the other hand, hers is rooted in guilt and dependency. For while Gilbert taught her how to read and write, he never taught her how to make friends, acquaintances, or work with anyone besides him. He never had that, dropping your kid off at daycare or kindergarten moment where Violet was forced to socialize with other people and not see Gilbert as her entire world.
But a person can only do so much in wartime and really, as much as Gilbert was responsible for Violet, at the end of the day he was neither her father, uncle, older brother or cousin. He was a stranger who, at most, knew her for a few months, a couple of years, and tried to catch her up to speed the best he could. The rest he didn't leave up to Claudia but entrusted Violet with her own fate. Since truly the final gift he gave was letting her know she was loved and it was okay to be autonomous and put herself first.
The Rainbow After The Storm: Violet, Claudia
After working through the evening, and for some reason still wearing the same clothes she has been crying in for days, Violet takes a walk. During this walk, she ventures out to see Spencer and helps him write an apology/ thank you letter to Luculia. Especially since he asked for her in particular. Alongside this, she comes across various images which remind her of those she has met since becoming an Auto Memory Doll and with seeing their lives flourish because of her little contribution, so begins the redemption process.
One which she leads her to run to Claudia's office to try to confirm somethings. Such as her right to be an Auto Memory Doll, right to live, and perhaps ultimately her right to be happy. And Claudia has never pretended to have all the answers, but he knows this. Just as much as she and others won't forget the things she has done in wartime, neither will people forget what she has done since. Both chapters of her story are part of her and she has to accept the good and bad of it. Which, by the way he talks, he conveys that even for him sometimes it is a struggle, but he is making the best of the life he has.
Commentary
It seems weird to me that, in my memories, this is perhaps one of the few instances I can think of someone really feeling screwed up by them killing enemy combatants. Maybe it is because I'm an American and, as of late, nearly every war movie is about 9/11 retaliation so any and all soldiers come off only shaken by what happened to them and their team. So Violet thinking about the people who she killed and how many families she destroyed being part of what sent her down the rabbit hole is foreign to me. But foreign in a good way.
But, with her coming to terms with what she did, Gilbert's death, and being ready to move on, it makes you wonder what is next for her? According to My Anime List, this is a 14 episode series. What will they fill the remaining 4 episodes with? Violet is an orphan so there isn't her finding her family. Thanks to Claudia, she has a community. So will it just be more letters she writes for other people? Are we going to continue to push this idea she still doesn't know what love is?
Heck, technically we still need more background on Erica and Cattleya, maybe Benedict as well. Will that be what the future holds? Stay tuned.
Question(s) Left Unanswered
When is the last time she changed or cleaned her clothes?
Highlights
Addressing PTSD and depression not just for allies lost, but also taking note of enemy combatants killed and what you took from them and their families.
The importance of simple and kind gestures, whether verbal or not, in helping people going through things.
Men like Spencer, Major Gilbert, and Claudia showing their emotions, in their own ways.
---
Follow Wherever I Look on Twitter or Like us on Facebook.
---
Previous Episode's Recap
[visual-link-preview encoded="eyJ0eXBlIjoiaW50ZXJuYWwiLCJwb3N0IjoxNzkxOSwicG9zdF9sYWJlbCI6IlBvc3QgMTc5MTkgLSBWaW9sZXQgRXZlcmdhcmRlbjogU2Vhc29uIDEvIEVwaXNvZGUgOCAtIFJlY2FwLyBSZXZpZXcgKHdpdGggU3BvaWxlcnMpIiwidXJsIjoiIiwiaW1hZ2VfaWQiOjE3OTIwLCJpbWFnZV91cmwiOiJodHRwczovL3doZXJldmVyLWktbG9vay5jb20vd3AtY29udGVudC91cGxvYWRzLzIwMTgvMDMvVmlvbGV0LUV2ZXJnYXJkZW4tU2Vhc29uLTEtRXBpc29kZS04LUJyb29jaC5wbmciLCJ0aXRsZSI6IlZpb2xldCBFdmVyZ2FyZGVuOiBTZWFzb24gMS8gRXBpc29kZSA4IC0gUmVjYXAvIFJldmlldyAod2l0aCBTcG9pbGVycykiLCJzdW1tYXJ5IjoiQWZ0ZXIgZGFuY2luZyBhcm91bmQgaXQgZm9yIGF3aGlsZSwgd2UgZmluYWxseSBnZXQgYSBmdWxsIGVwaXNvZGUgb2YgVmlvbGV04oCZcyBwYXN0LiBBdCBsZWFzdCBmcm9tIG1lZXRpbmcgTWFqb3IgR2lsYmVydCB0byB0aGUgaGVpZ2h0IG9mIGhpcyBtaWxpdGFyeSBjYXJlZXIuIiwidGVtcGxhdGUiOiJkZWZhdWx0In0="]