To Your Eternity: Season 1/ Episode 15 – Recap/ Review (with Spoilers)
As Tonari makes it clear she isn't going anywhere, Fushi is forced to remember that there is strength in numbers, beyond how many people he can transform into.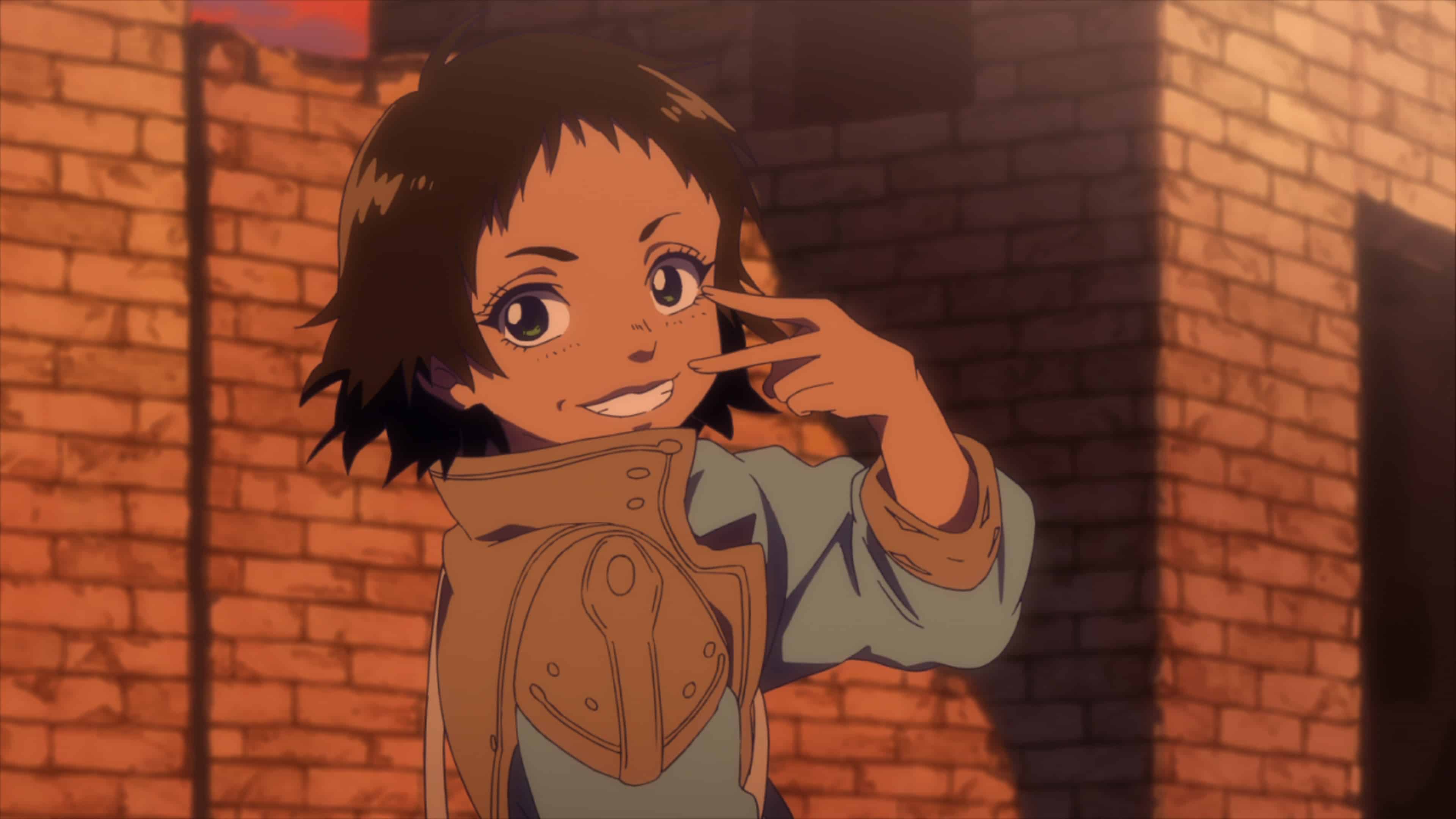 As Tonari makes it clear she isn't going anywhere, Fushi is forced to remember that there is strength in numbers, beyond how many people he can transform into.
---
| | |
| --- | --- |
| Episode Title | A Girl Named Tonari |
| Aired | 7/26/2021 |
| Network | Crunchyroll |
| Directed By | Kōki Onoue |
| Written By | Shinzō Fujita |
Recap
Why Should I Trust You? – Tonari, Fushi
With knowing Tonari is the reason he and Pioran are on this island, and Pioran locked up, no matter what Tonari does, Fushi refuses to befriend her. Mind you, she tries to protect him, keep his circle small, and even feed him. However, the sin committed when introduced is hard to forget since it is causing Fushi so much of a headache.
Don't Cry For Me Fushi! – Pioran, Fushi
Using his groundhog form, Fushi finally gets to Pioran, but, as Tonari put out there, Pioran is a criminal and is very used to being imprisoned. So this is nothing new for her, and honestly, she'd rather Fushi live his life, get stronger, and not worry about her. Pioran's overall attitude is, I did the crime, so this is the consequence.
However, Fushi doesn't care for even if Pioran did kill people, he doesn't know that person. He knows the grandmother figure, and he wants to rescue that woman.
We're All In This Together – Fushi, Tonari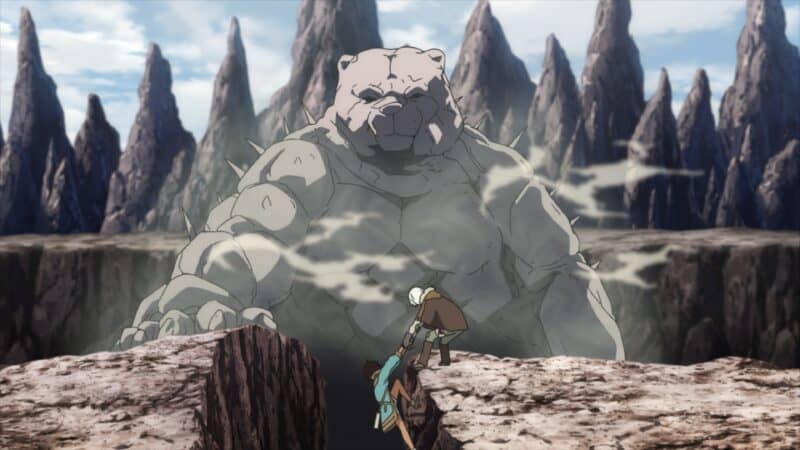 But in order to rescue Pioran, without causing a huge fuss, Fushi has to win the tournament, and it gets harder and harder to avoid killing anyone to the point others will kill his opponent just to see some action. Though in the semi-finals, his opponent, like past opponents, thankfully live, and because they are an older brother and seem noble, Fushi promises to get them off the island.
This soft-hearted approach is annoying to many, but when personalized, it does win them over. But this doesn't mean when it comes to Tonari, her trying to monetize and have a certain level of ownership over Fushi is tolerated. Hence she gets decked, and both Fushi and Tonari's friends get upset.
Though with the Nokker appearing and causing a ruckus, whatever beef Fushi and Tonari have with the others is set aside, and as a community, they defeat the Nokker, and Fushi gets back March, Oniguma, and even Gugu, who he lost during the initial attack.
Things To Note | Question(s) Left Unanswered
Question(s) Left Unanswered
We learn Parona died, thus allowing Fushi to become her, but how did she die?
Um, why didn't Fushi destroy the Nokker's heart? Be it by fire, all those rocks around, or conjuring up a lance?
Review
---
Community Rating:
---
Highlights
Fushi Learning To Be Part of a Community Again
I think one of the strengths Fushi doesn't tap into enough is that people are more than willing to support him in the fight against Nokkers. Yes, they are focused on killing Fushi, but all that Fushi brings to people's lives outweighs the danger the Nokker brings. Take note of his time with Pioran, Gugu, and that clan. During that time period, Fushi became family, and we saw the same thing when he was with March, and previews make it clear, Tonari is going to make or treat him like an older brother.
And because of his desire to be different, to not kill people for selfish desires, that is why so many came to his aide and helped him defeat the Nokker. For maybe what Fushi needed all this time wasn't to be hurt, emotionally or physically, and gain the ability to become or conjure weapons, but find people who he could stand beside and fight with?
Further Learning Ambiguity
Being that Fushi has lived a rather isolated and sheltered life, Jananda seems to be a bit overwhelming for him. In the past, he was up under March, who wasn't allowed to go too many places, partly cause she was kidnapped and put in prison. Then during his time with Booze Man, Fushi rarely, if ever, went down to the market. So his exposure to people has always been limited, and he was never forced to really see the faults of the people around him and recognize having faults doesn't make you a bad person.
However, on the island of Janada, Fushi isn't coddled and isolated as he was. Now he has to deal with people who have complicated lives, are sometimes victims, or might seem cool, but have done wicked things. We see that with Tonari, Fushi is forced to recognize this applies to Pioran, and it is forcing him to develop social intelligence just like he learned survival skills with the Booze Man and Gugu.
On The Fence
Wondering If They Can Catch Us Off Guard Again With Tonari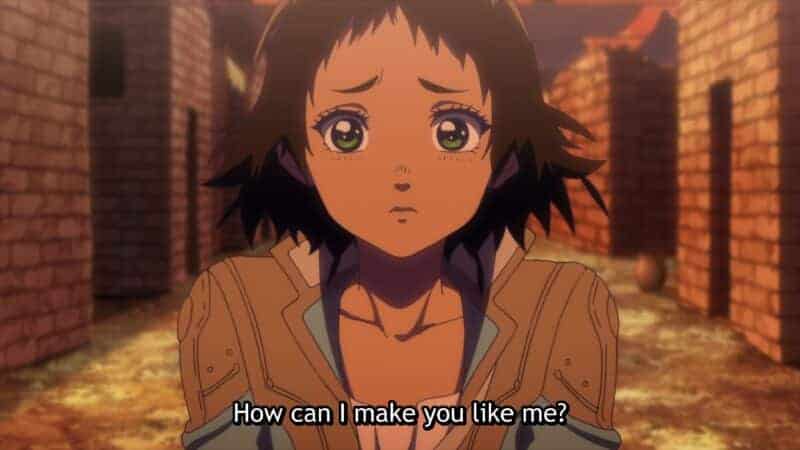 You and I know Tonari is going to die. It is just the question of how and when? And as shown with Gugu, despite you knowing it is coming, the team behind To Your Eternity can still figure a way to still get you. However, even with them proving themselves time and time again, I must admit I feel the need to question if they can still get us?
With Gugu, that 4 year time jump and seeing him get older threw us off, but that can't pull that trick twice. So what method are they going to use to make Tanori's inevitable death special? Maybe have her stick around beyond Jananda island? For with her backstory being looked into with the episode coming up, the journey towards Tonari's end is definitely starting.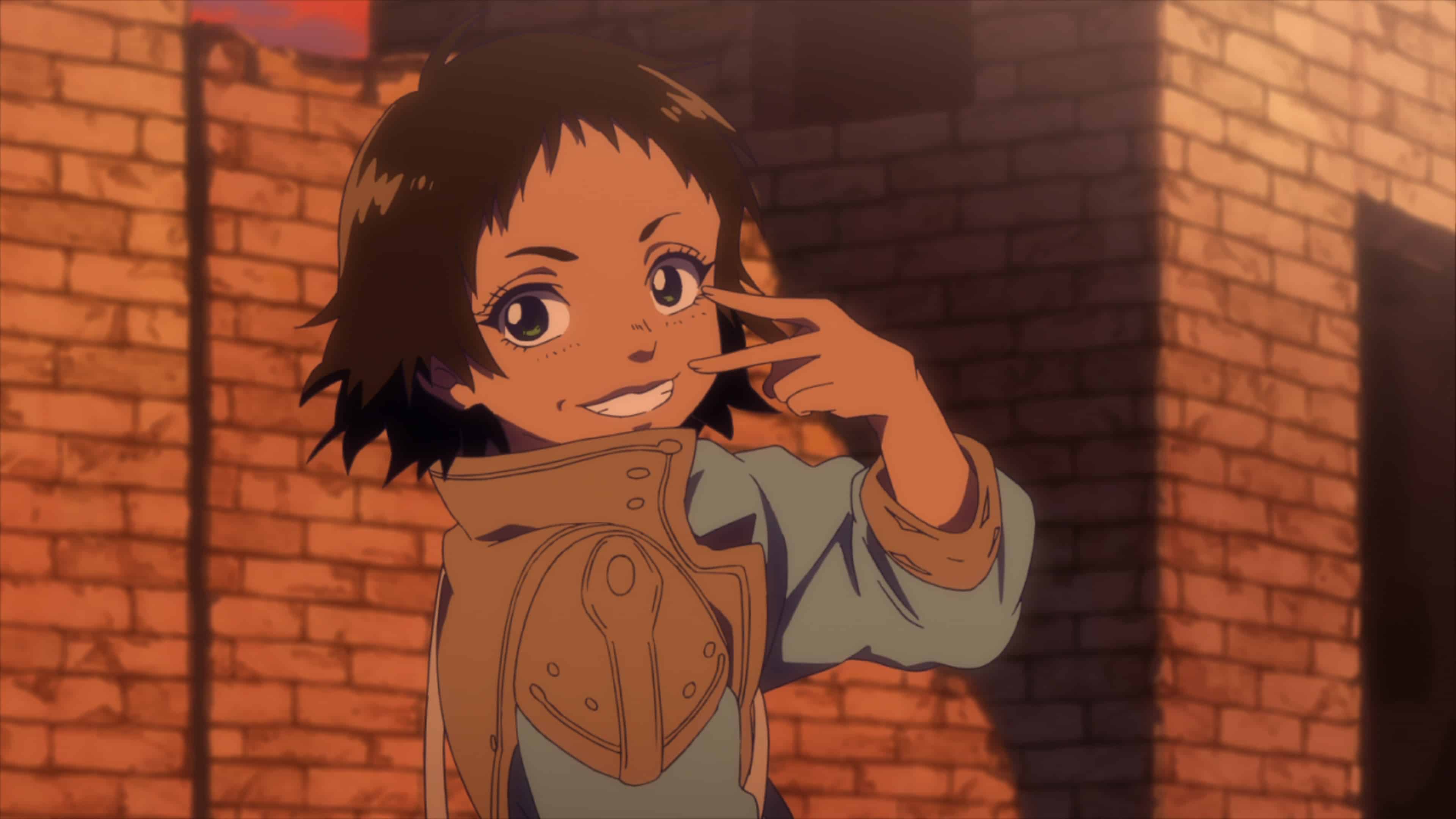 To Your Eternity: Season 1/ Episode 15 – Recap/ Review (with Spoilers)
Trajectory: Plateau
Does it seem we're getting to the point of new location, new characters, same formula? Yeah. But just when you think To Your Eternity can't outdo itself, it usually finds a way.
Highlights
Fushi Learning To Be Part of a Community Again
Further Learning Ambiguity
Disputable
Wondering If They Can Catch Us Off Guard Again With Tonari
---
Follow, Like, and Subscribe
Community Rating: 0.00% (0) - No Community Ratings Submitted (Add Yours Below)