Andi Mack: Season 3, Episode 14 "Hammer Time" – Recap, Review (with Spoilers)
It's the beginning of the end for Andi Mack as Celia deals with Ham being gone, Bex's non-wedding plans, and Buffy, like Amber, may have to deal with her feelings.
---
Network
Disney Channel
Director(s)
Paul Hoen
Writer(s)
Jason Dorris
Air Date
6/21/2019
Images and text in this post may contain affiliate links which, if a purchase is made, we'll earn money or products from the company. Affiliate links and external links have an upward facing, superscript, arrow.
White Fang: Marty, Buffy
With Marty back in her life, Buffy picks up where the two left off – for better and worse. The better part is they still have the same rapport, can laugh with one another, and enjoy each other's company. However, as before, there remains the issue of Buffy being overly competitive and being uncomfortable when Marty shows something similar to affection.
Case in point, Marty says he is going to do a marathon, one he has trained 6 months for, and Buffy, who has only played basketball as a means of exercise, thinks she can run it too. Thing is, not too long through the marathon she is getting dizzy for one reason or another so, naturally, Marty decides to stop and try to take care of her. This leads to her pushing him away and, at first, him continuing with the marathon.
That is until he realizes why she is pushing him away based on them watching a movie named White Fang. Which, to give a general gist, is about a human that, after bonding with a wolf, throws rocks at it to push the wolf away, perhaps to save itself. But, being that Marty isn't a wolf, and cares for Buffy, rather than worry about the race, he worried about them finishing together. Even if it takes 7 hours and 15 minutes.
Are You Trying To Give Me An Anxiety Attack?: Jonah, Cyrus
Cyrus and Jonah have a bros night and, unfortunately for Jonah, Cyrus doesn't take into consideration how easily Jonah's anxiety can flare up. For example, the idea is that Cyrus and Jonah will watch a meteor shower, and then Cyrus brings up a meteor hitting Russia. That worries Jonah. Cyrus decides to bring out a little platter of meats and cheeses, leading to animal noises around, that worries Jonah as well. Making it so, while they ultimately have a good time, Cyrus trips every now and then.
Deflating The Ball of Rage: Amber, Andi, Celia, Bex, Cyrus
Using his psychology knowledge, Cyrus helps Andi understand why she feels something beyond disappointment, but actually fury. Which leads to everyone's new friend Amber being able to volunteer one of her favorite places for a cathartic release: Rage Cage. A place where, with a sledgehammer, maybe any weapon of your choice, you can destroy things in a safe environment.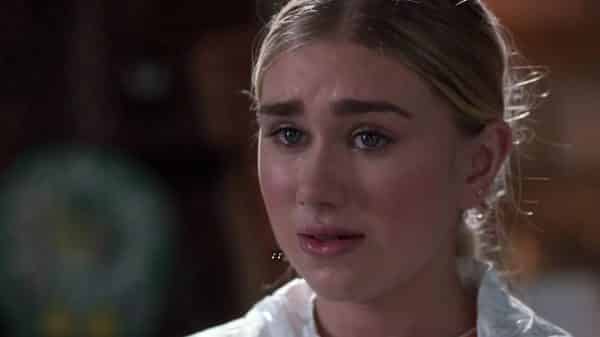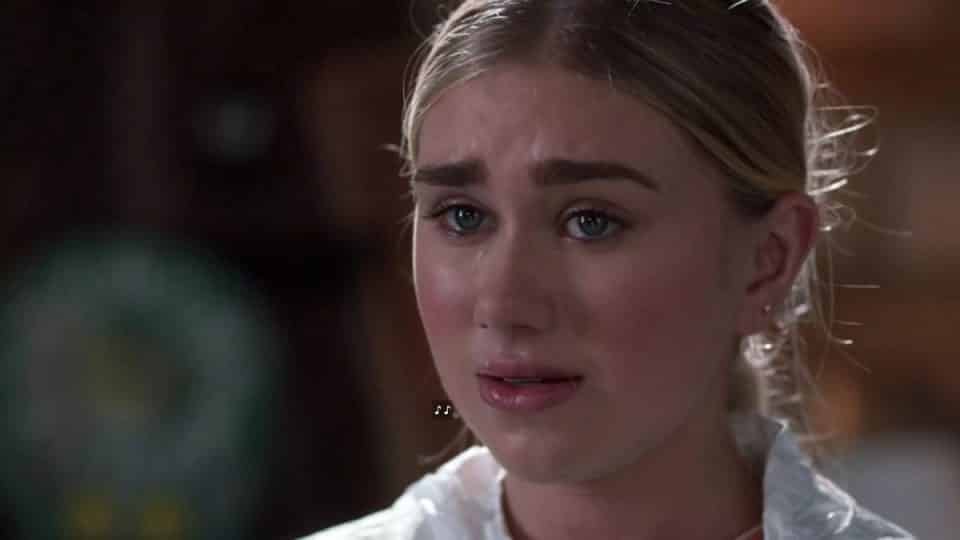 Which comes of great help to Celia when she learns, on her birthday, not only is her husband going back to India for a while but her daughter has called off her wedding. Though, she isn't alone in needing some rage time. Amber, who is struggling with her feelings for Jonah, also needs some release since she is in love and he is only capable of a handful of emojis.
Question(s) Left Unanswered
Assuming they were given any heads up about the series finale, likely that means the last episode will be the wedding, right?
Other Noteworthy Facts & Moments
Ham's character has been sent to Ashram, India to be written off.
The last episode of Andi Mach is currently scheduled for July 26th.
Highlights
Buffy and Marty
If there is one bit of fan service I hope is given by the finale it is these two officially dating. While I know it is weird to ship teens, as said throughout this series, there is something about these two that just clicks in ways we don't see in most shows. It's like, whoever the casting agent was who handled the chemistry tests, they really aced this and with us yet seeing Marty's girlfriend, there is hope.
"Don't Hurt Yourself"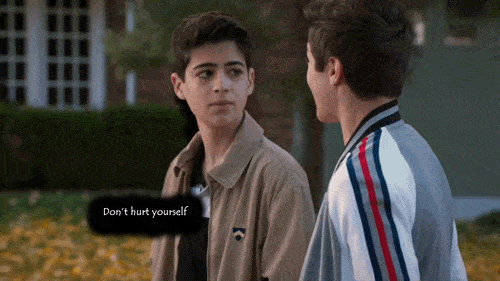 It's easy to forget that Cyrus can be a bit shady. But in this episode, we got a very in our face reminder, and I'm personally here for it. Not sure if this snarkiness may grow or not but even if it leans a bit into being mean spirited, I wouldn't mind seeing more.
Cyrus – Kid Psychologist
Peer counseling is a real thing, and a part of me wishes that Cyrus, with advisement from his parents, started a program at school. After all, look at all the wonders he did for Amber and how he helped Andi this episode. Heck, even Jonah makes for a good example since it showed him do what he can without the education and license but, when he recognized it was beyond him, he referred him to someone better equipped to handle things. In my mind, even if just to provide an example, it would have been cool if they expanded this aspect of Cyrus' character further.
Amber's Emotional Turmoil
Amber has a lot going on. Her parents are separated, yet living together, and previously were made to appear at least verbally abusive to one another. Which, as we saw, led her to mimic that with her relationship with Jonah in the form of being possessive, controlling, and maybe putting the kid down a bit. Yet, after us seeing Jonah date Andi, and maybe pick up on some of Amber's bad habits, we're left with Amber who has evolved but Jonah? Not so much.
Making it so you have to feel for the child a bit. Yeah, she isn't a saint, but they made it clear that in whatever high school she goes to, people aren't really checking for her. So who does she have but these middle schoolers and Jonah, the only boy who she liked that was nice to her? And I know, this could seem like karma biting her in the neck, but hasn't Amber paid her dues already?
Not to say I want her with Jonah, since I don't think he is emotionally mature enough for a relationship at all but, like Andi, I would love for her to find someone who, even if puppy love, made them happy.
Follow Wherever I Look on Twitter, Like us on Facebook and Subscribe to the YouTube Channel.
Check Out The TV Master List Page
Buffy and Marty - 89%
"Don't Hurt Yourself" - 80%
Cyrus – Kid Psychologist - 88%
Amber's Emotional Turmoil - 85%