A Black Lady Sketch Show: Season 4, Episode 1 [Season Premire] "I'm Clappin' from my Puss" Review
"I'm Clappin' from My Puss" is a great introduction to why Robin Thede's A Black Lady Sketch Show is quickly becoming a comedy institution.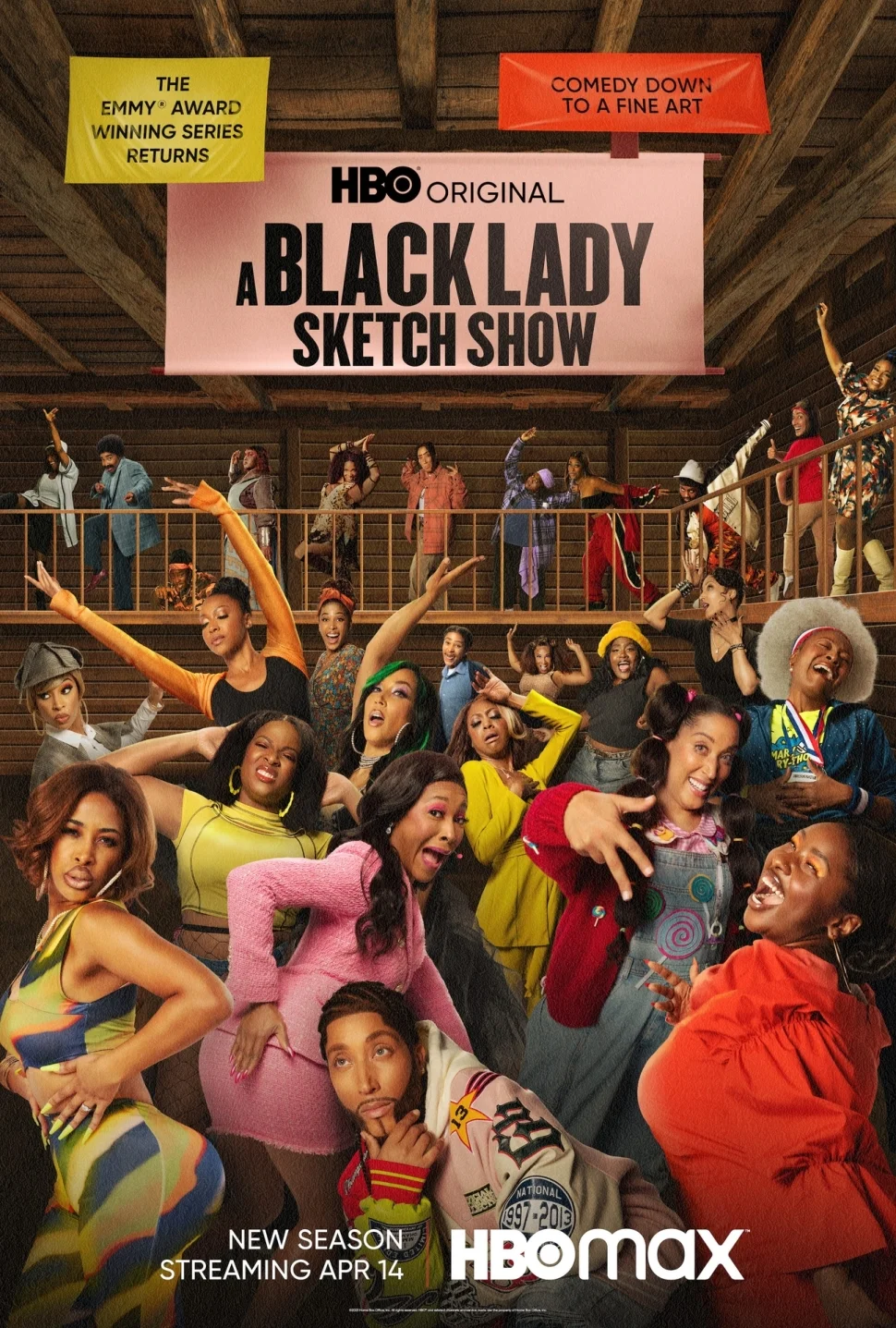 "I'm Clappin' from My Puss" is a great introduction to why this sketch comedy show is quickly becoming an institution. 
Aired (HBO MAX)

April 14, 2023

Director(s)

Bridget Stokes

Creator/Executive Producer

Robin Thede

Head Writer(s)

Chloé Hilliard




Monique Moses

Cast

Robin Thede




Gabrielle Dennis




Skye Townsend




DaMya Gurley




Tamara Jade




Angel Laketa Moore
Recap
This content contains pertinent spoilers. Also, images and text in this post may contain affiliate links which, if a purchase is made from those sites, we may earn money or products from the company.
Context: A Black Lady Sketch Show first premiered in 2019 and was created by Robin Thede, who has been writing and producing sketch comedy since 2007. The show features primarily Black female performers in a variety of fast, five-jokes-per-minute sketches. Thede said she intends this show to be a launching pad for performers, helping them showcase their talents, because "Black women are the funniest people on earth." Each season is concise with plenty of guest stars, sketches, with a running storyline about these Black ladies enduring the end of the world, and, most importantly, it's funny.
Each season of "A Black Lady Sketch Show" grows in anticipation. With only six episodes per season and an ever-evolving ensemble of stars, we know what we're watching is special and one of the best-kept secrets on television. But someone's clearly watching, as the show has already earned 3 Emmys, and two of its previous stars (Quinta Brunson and Ashley Nicole Black) have moved on to create even more Emmy-award-winning television. The show is becoming a comedy institution, and creator Robin Thede encourages the show to last forever.
The 4th season starts by doing what the show does best: have fun. As shown in the credit bloopers, all the performers are having a good time, and because it's filmed beforehand, they can improvise and play while in character. While some sketches may depend on how much you like a character, the quick pace ensures that if one sketch doesn't make you laugh, the next will. "A Black Lady Sketch Show" indulges in being goofy with sketches that would work on screen and stage. They don't have to depend on clever editing or special effects. The energy and funny comes from the performances themselves.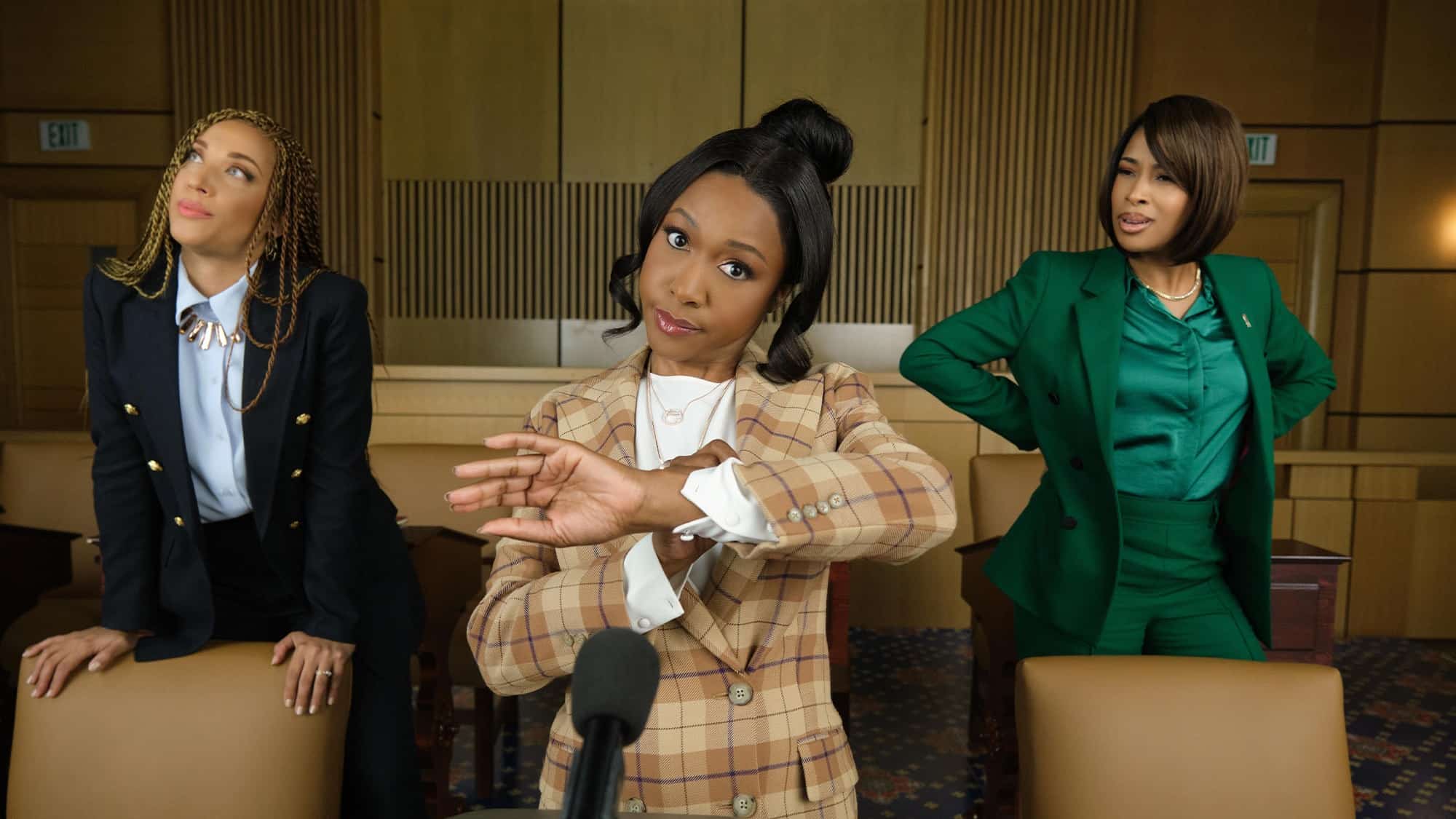 Sketch 1: Fun Control Debate
Memorable Quote: "To be tipped by a stripper is a dream!" /"WHOSE dream?"
Congress debates banning Instagram Live during bachelorette parties. What makes this premise so special is as the debate continues between three women, the real revelation is one of them started to stream the other bachelorette party (which is DEFINITELY a no. I'm on Sen. Cleo Richmoney's side). The sketch escalates with veteran skill in 3 minutes. From composed stereotypes of congress members to full-fledged girlfriend fighting, this a strong opening and a good introduction to the show.
Sketch 2: "Girls Trippin'" Music Video
In the first sketch to feature the whole cast, we have a parody and throwback to old-school R&B music. The concept is a girls' trip immediately goes haywire when the ladies can't even wait to get off the plane to hook up with a guy. Music videos as comedy can be difficult to execute because you have to balance the comedy with music as well as the style of the video. While the video and music were terrific, they distract from the funny of the song.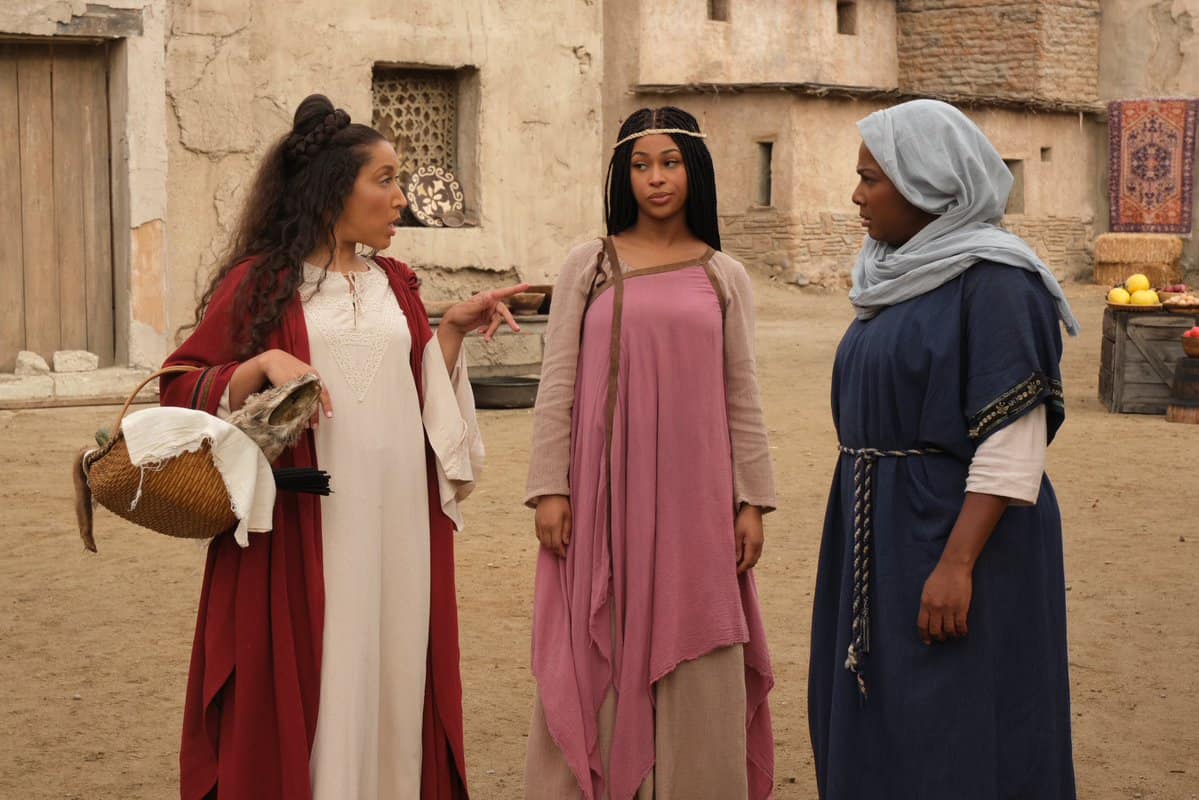 Sketch 3: Mange-Her
Memorable Quote: "Wise men? Wise where?"
My favorite sketch of the night. The Bible Ladies return trash-talkin' the Wise Men and Mary. While it's longer than the other sketches, the religious puns, one-liners, and introduction of more goofy actors make the sketch whiz by. And Kel Mitchell continues to embrace a silent comedy actor's energy for the past 25 years. There's a special in my heart and hell for whoever wrote the line, "First of all, we're only 13 years old."

Sketch 4: It's Getting Heistier in Here
Memorable Quote: "I can finally afford lenses in my glasses!"
As "A Black Lady Sketch Show" delves into more character-based comedy, how much you enjoy a sketch might depend on how much you like a character. While Gretchen's silver wig and open chattiness were funny the first time, it seems like a more fun sketch for the actors than the viewers. We all have a friend that would be horrendous in a heist, and Gretchen is that person.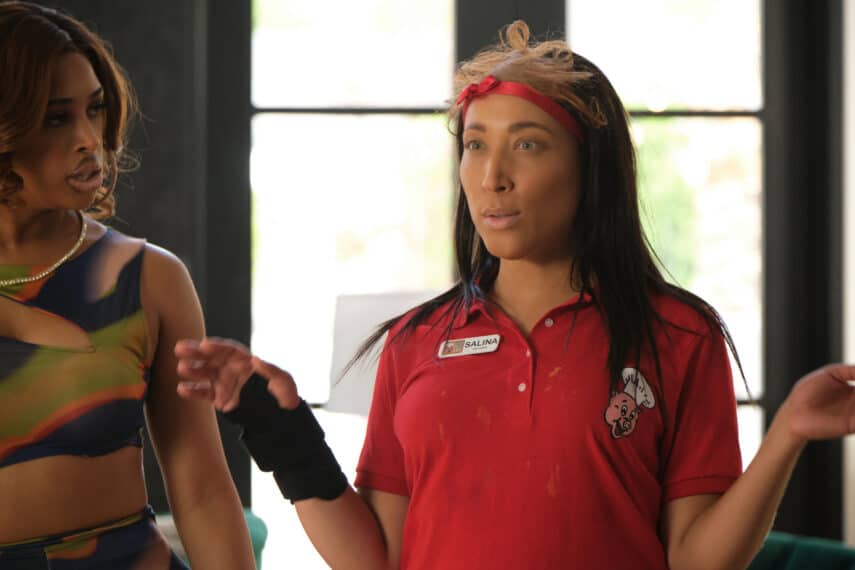 Sketch 5: Plugged In
Memorable Quote: "It smells like a rap video hot tub!"
The premiere ends on a high note with "Plugged In," a sketch filled with the most clever and cruel quips that you can use against your friends and foes. "They said I have a butter-face."/"You have a butter everything."  Thede's fast-food worker and constant optimist Salina returns to wreak havoc on LaDonna. I could listen to these ladies trade insults forever, but Omarion returns (running for O-Mayor) and reinforces all the outrageousness this show has to offer. There's no other comedy like this on tv, and we should all be thankful for that.
[ninja_tables id="75085″]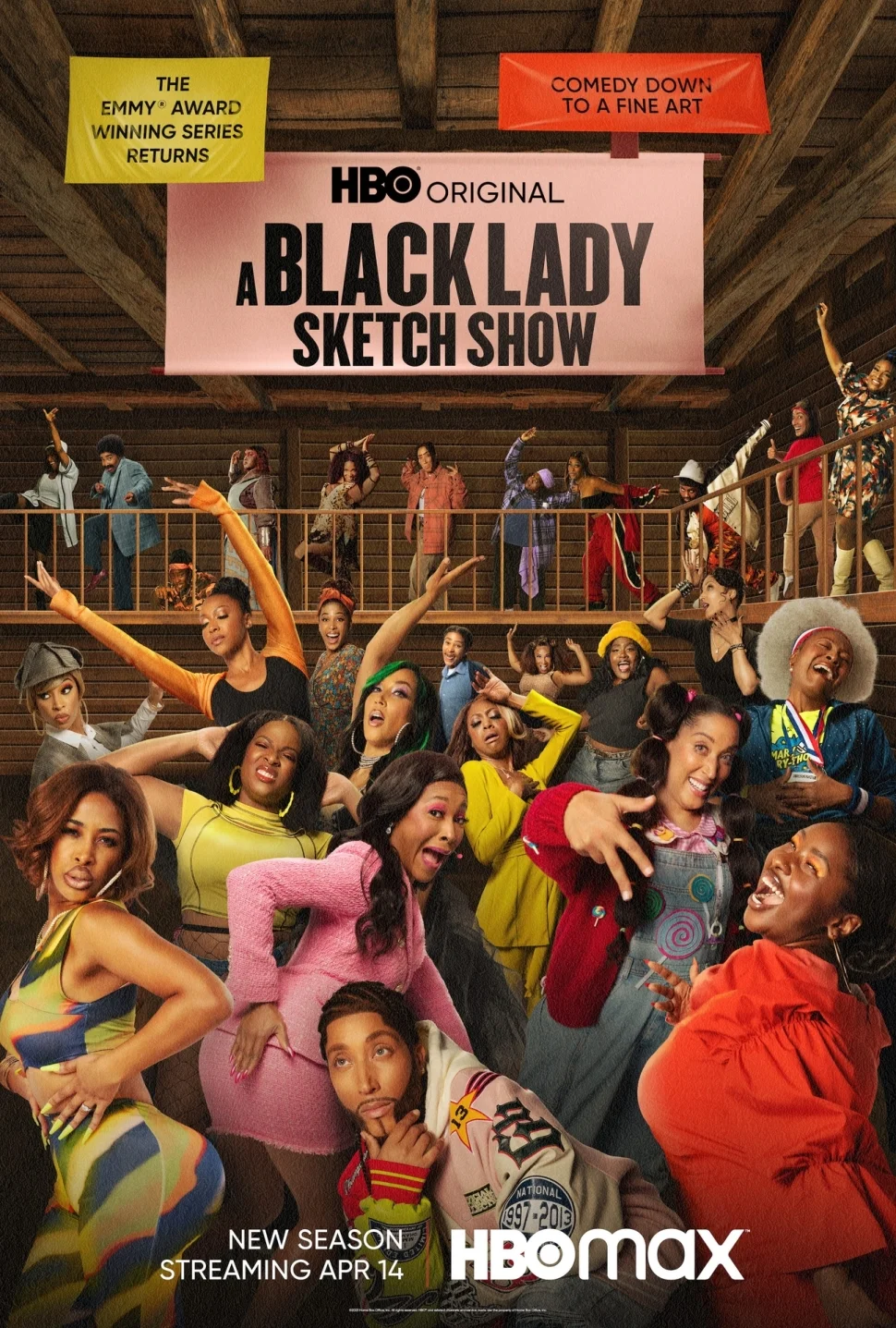 A Black Lady Sketch Show: Season 4, Episode 1 [Season Premire] "I'm Clappin' from my Puss" Review
Overall
In a warm and welcome return, while more eyes and pressure may show up for "A Black Lady Sketch Show," the ladies are goofier than ever before.
Highlights
Performers that know how to improvise and have fun.
Memorable one-liners in every sketch.
Disputable
If you don't like a character, you probably won't like the sketch.
---
Follow, Like, and Subscribe
Community Rating: 0.00% (0) - No Community Ratings Submitted (Add Yours Below)