You Get Me isn't as bad as you may have assumed. However, it will likely end up just another random title on Netflix in time.
---
Community Rating: 66.06% (27)
---
Summary
The problems of this movie all boil down to secrets and hidden pasts. It begins with Ali (Halston Sage) getting her past revealed by this guy named Chase (Rhys Wakefield). Tyler (Taylor John Smith), who hasn't been with Ali sexually, but has been dating her for awhile, gets mad and storms off. During his dramatic moment, he comes across Holly (Bella Thorne). A new girl with her own secretive past. Yet, she is friendly, nice, and Tyler is hurting. So they go out to a club, take some drugs, sleep together, and spend a day together.
However, with Ali taking Tyler back and a mutual apology, that's the end of Holly. Well, at least so Tyler thought. For what Holly had with Tyler she considered special. She thought, with him being so nice, them sleeping together, and what not, that was the beginning of something. Not just a one night stand which included breakfast and lunch the next day.
So, with that in mind, she isn't going to let the situation go. No. Tyler is not going to play her like that. He is going to learn that you cannot just sleep with someone then drop them in the trash like a used condom. There are consequences.
Highlights
Thorne Doesn't Make For A Bad Villain
While I still don't fully understand Thorne's career, I will admit she made a good villain for this movie. As Holly, while there wasn't much in the way of complexity with the character, Thorne was good at playing up her psychotic side. Much less, some of the ideas written, like when Ali's body is hanging off of the ceiling so it would be out of sight, honestly tickled me. If only because I haven't seen it done before and it shows how twisted she was. She seemingly planned to be in the perfect spot so this girl's blood could drip on her boyfriend as he confronts her.
Though I have to also note her taking out Lydia (Anna Akana), Ali's friend. Someone who was suspicious of Holly and questioning how weird it was she couldn't find her on social media. Her taking her out by using her food allergy against her I also thought was quite interesting.
Criticism
There is Nothing New Done Here Character or Storywise
I'll give props to the food poisoning and hanging the girlfriend from the ceiling idea. That was something else. I'll even admit Thorne wasn't as bad as I thought she would be. However, in general, this movie was just uninspiring. Mostly because, nothing new or complicated was done with Holly nor the Tyler type. As said in Beboti's review of this film, what you get is a teenaged version of Fatal Attraction, minus the rabbit. Which is giving this movie way too much credit.
Why? Well, because that would imply you were given a reason to care about any of the characters and their relationships. To me, there is not a single one who really brings the type of performance which makes you think "I need to follow this actor's career" or "Thank god so-and-so is in this." For while I'm sure you'll recognize Sage from recent YA novel adaptations, Thorne from a lot of crappy shows and movies, and mistake Smith for the hundreds of actors which look just like him, all they have is facial recognition. That and attractive young bodies. Other than that, they bring nothing to this movie to help you understand why Netflix purchased or financed this.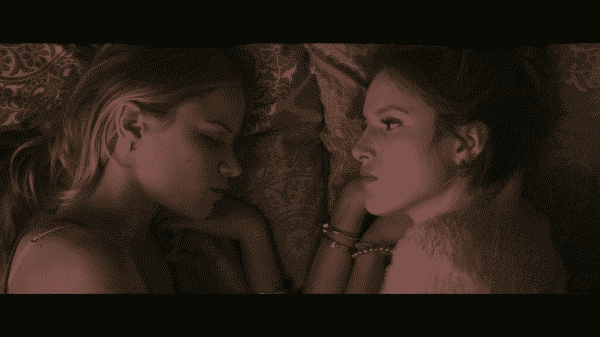 As said with Brain on Fire, unfortunately, a lot of actors learn on the job. With that in mind, there are a lot of films like this in quite a few actors' filmographies. However, there comes a point where you have to ask: When are you going to develop some skills? When will you finally not be another actor with a pretty face and body, but someone who is compelling? Someone who gets a reaction from their performance and not an eye roll from their name being attached to something?
Something I am not saying to be mean but I do feel that there is a reason why we haven't seen Sage or Smith as leads before. Much less why Thorne would do good to join them in consistently playing supporting roles. They simply aren't ready yet. But even with Thorne showing some signs she might be getting better, I can't label this as mixed. For you seeing some progress with her acting isn't worth the hour and a half this may take to finish.
Hence the skip it label for this represents Netflix's focus on quantity over quality more than continuing the idea that they are the brand to beat.
---