Cooking Up Christmas – Review/Summary (with Spoilers)
---
Community Rating: 0.00% (0) - No Community Ratings Submitted (Add Yours Below)
---
This post may contain affiliate links and spoilers. Please read our disclosure policy.
---
Cooking Up Christmas gives you a nice family movie dealing with coming back together after loss, lies, and setbacks that closes people off from what and who they love.
---
Director(s)
Roger M. Bobb
Screenplay By
Angela Burt-Murray
Date Released (OWN)
12/15/2020
Genre(s)
Romance, Holiday, Family
Duration (with Commercials)
2 Hours
Rating
PG
Noted Cast
Chloe
Meagan Holder
Donovan
Lamman Rucker
Vanessa
Baily H. Tippen
DJ
Khamary Grant
Buck
L. Warren Young
Lindsay
Lindsey Amani Blackwell
Shavonne
Marquita Tenaya Goings
Dolores
Jen Harper
This content contains pertinent spoilers.
Film Summary
Chloe's love for cooking started in her grandmother's kitchen, took her all the way to school in New York, and she returned to Georgia to gain experience and start her own restaurant. However, in pursuit of creating fine dining, she had set aside the foundation of what made her love cooking and went for presentation over taste. Thus leading to her losing her job.
But, thankfully, she found a new one under a famous pitcher named Donovan Jackson. However, with Donovan's particular diet, his kids reeling from their mom's recent death, and Chloe learning to adapt to Donovan's specification while still trying to present them with something worthy of her talents, there is conflict. Which, as time goes on, does settle to a point. But as Donovan's mother enters the picture, so come reveals, exes, and more than enough for Chloe to be ready to leave this job and hopefully find another after Christmas.
Cast & Character Guide
Chloe (Meagan Holder)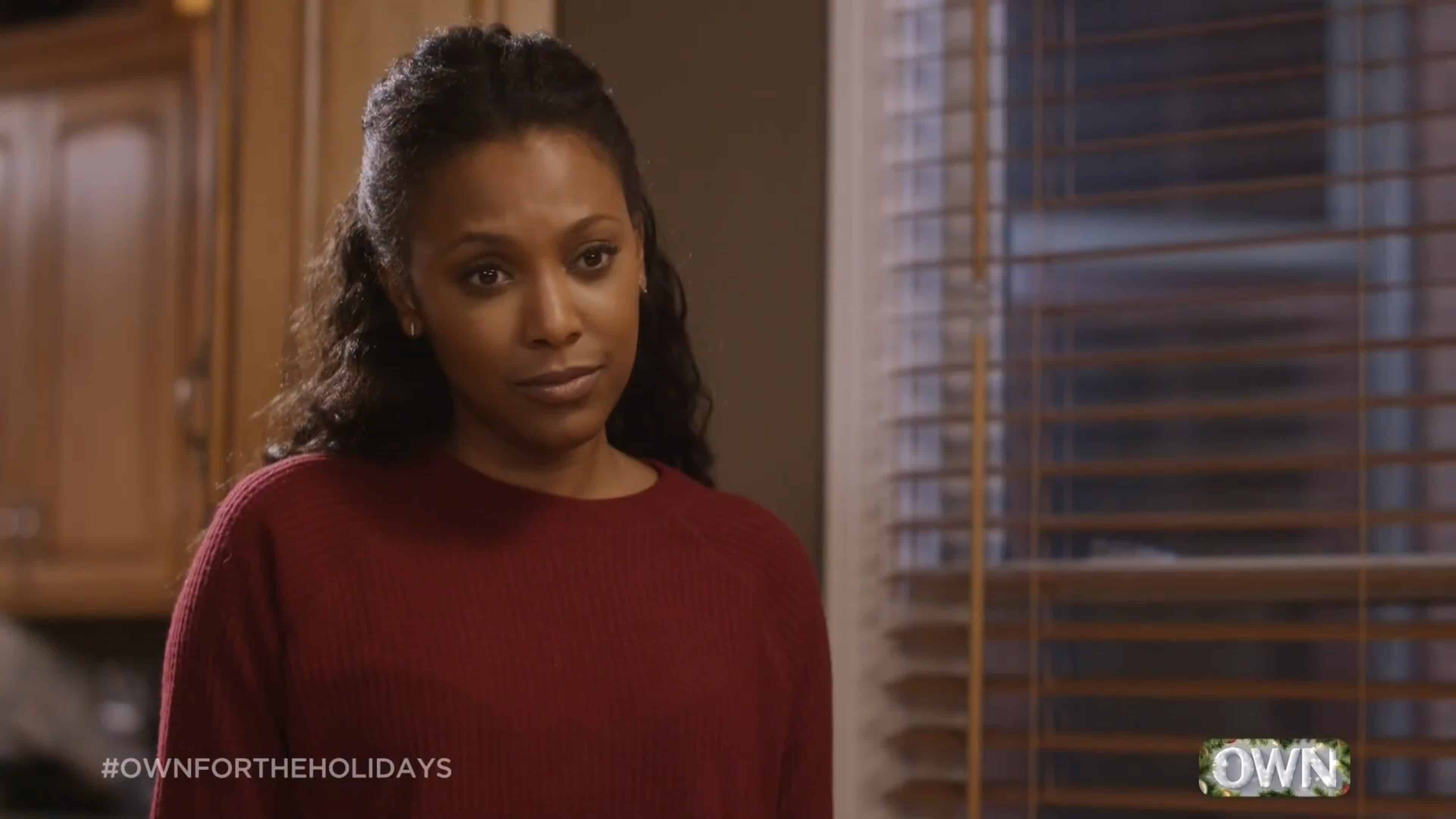 Chloe is an up and coming chef in Georgia with a background in southern cooking, an education in fine dining, and a struggle to combine her two loves in a way that can be profitable. But, with knowing her value and skills, even the likes of Donovan Jackson can't get her to question what she knows and her adaptability to any menu or dietary restriction.
Donovan (Lamman Rucker)
A famous baseball in Atlanta,  with a nearly 10+ year career, who recently lost his wife and thanks to his pitching coach, ends up with a personal chef in hopes of bringing in some holiday cheer.
Vanessa (Baily H. Tippen)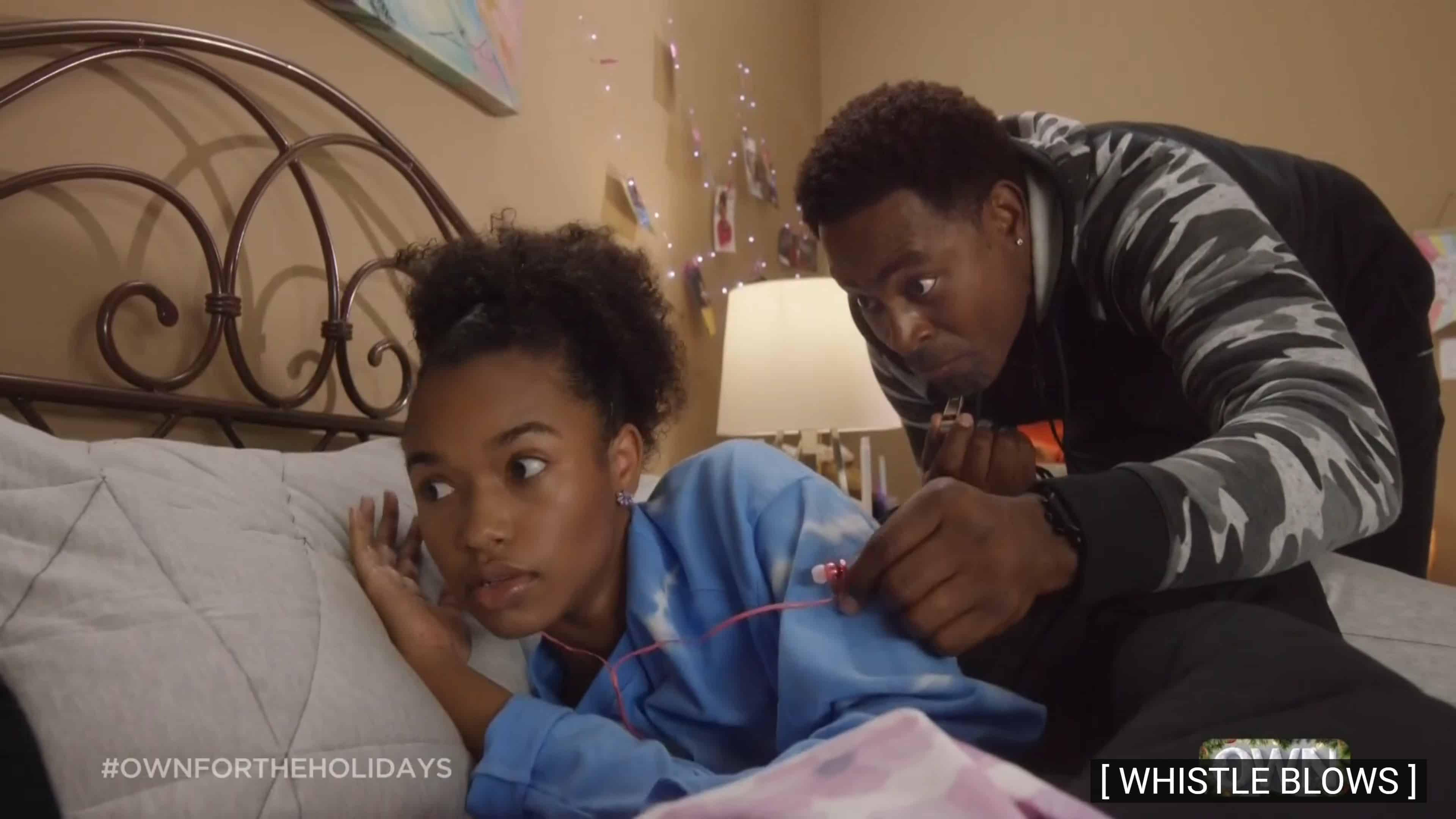 Donovan's oldest child who is into photography, and fashion, and is the one who most outwardly shows how the loss of her mom has impacted her. Mainly in a negative way.
Dolores (Jen Harper)
Dolores is Donovan's mother who has a bit of airs and graces about her person.
Buck (L. Warren Young)
Buck is Donovan's pitching coach who has evolved into a bit of an uncle for Donovan's children.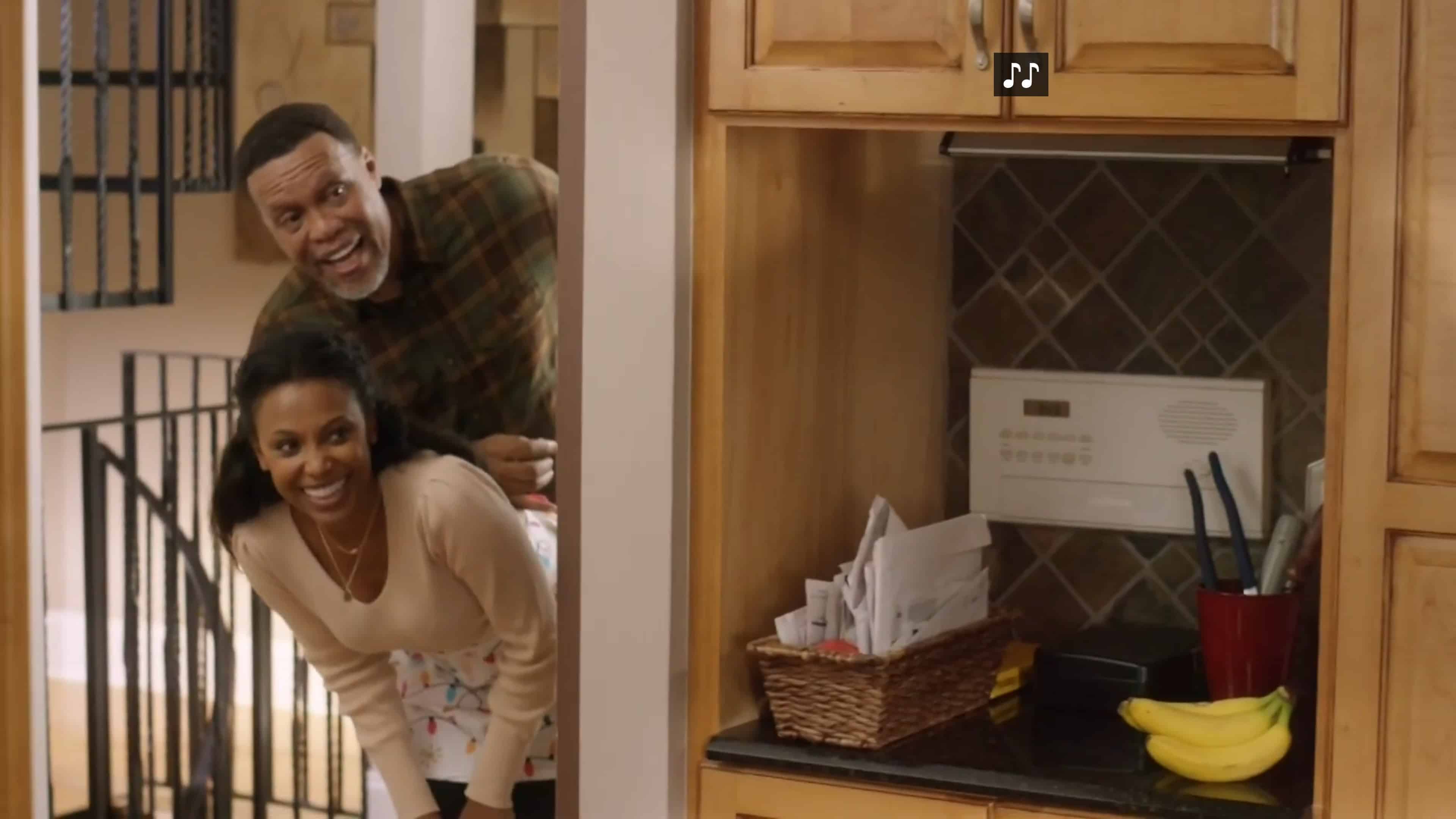 DJ (Khamary Grant)
Donovan's son who he is trying to make into a baseball star, but DJ's heart is really geared towards music and his church. Baseball is just something he does with his dad to make him happy.
Lindsay (Lindsey Amani Blackwell)
Lindsay fully embraces being the nerd of the family, as she plans to use her love for science to cure diseases, like the one that killed her mother.
Shavonne (Marquita Tenaya Goings)
Donovan's ex is a trendsetter, or rather follower, with a gift for design.
Things To Note | Question(s) Left Unanswered
Reason(s) for Film Rating: There are mean spirited comments throughout the movie from Vanessa, Donovan's mother Dolores, and conversations about death and child abandonment. So, while nothing that's a major red flag, there are conversation starters.
Jump Scares/ Laughs/ Tear-Jerking Moments: Keep your eye on Buck for both laughs and tears.
Did they ever specifically mention what the mom died of?
Review
Highlights
Chloe & Donovan
One of our favorite things about Cooking Up Christmas is that Chloe never took Donovan's tone or type A personality as an offense or became threatened by it. In many ways, that set a wonderful tone. It brought the film to another level by allowing both the male and female lead to be strong personalities, good at what they do, yet still having room to grow.
When it came to Donovan, how he evolved over time showed him that, while baseball was his life, and led to all he had, what his training taught him isn't going to perfectly translate to being a father. And as much as you can see his desires for his son DJ to create a legacy, that's not DJ's dreams. And I think what the film really pushes is Donovan's increasing need for control after his wife's unexpected death.
Which, when it comes to Buck, he sees it isn't sustainable. The kids are miserable, disconnected, and be it no desire to meddle or knowing his influence only goes so far, Chloe represents that disrupter. Someone who can be seen as expendable if she messes up, yet talented enough to believe that won't happen. Leading to the complication, as a viewer, of not necessarily knowing Chloe's background beyond her education, work experience, and relationship with her grandmother.
Yet, even without what feels like essential information, you see this grit that, in the face of Donovan, allows her to adapt to even the most stringent circumstances. And with every substitute, yet also her admitting some things just can't be made healthy, you are reminded cooking can be a hobby, but it is also a science. Thus furthering your respect for Chloe and how she stands her ground.
Buck and Dolores' Story, And How Dolores Grows On You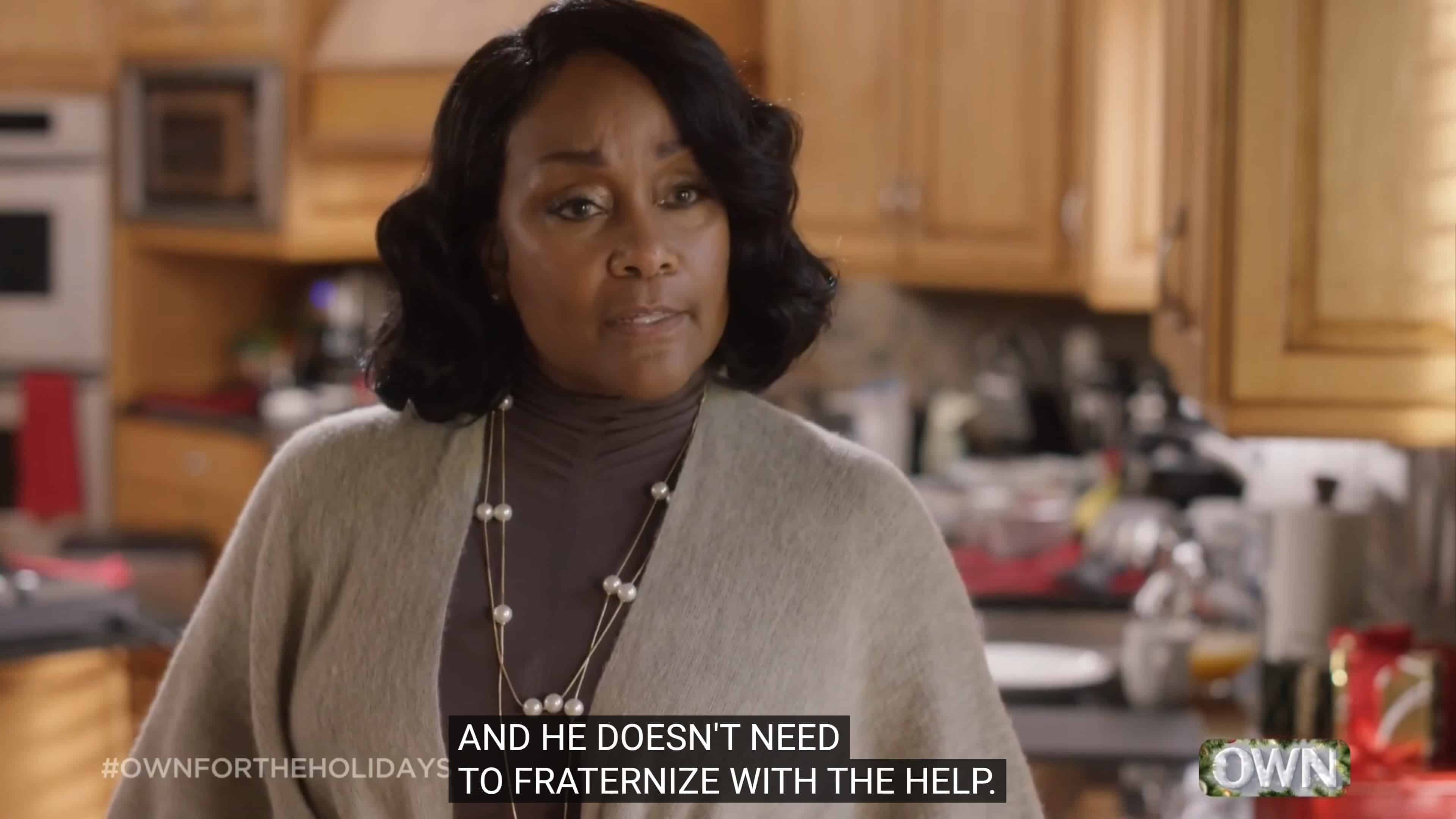 When we meet Dolores, her Dominique Deveraux wannabe looking self seemed like unnecessary drama, courtesy of Donovan's oldest, Vanessa. However, like Donovan, she evolves as you learn how much of her personality is a shield rather than a sword. This doesn't happen until the latter half of the movie, after she is built up to be this condescending force to be reckoned with.
But, as Buck's role in her life gets revealed, thus explaining why she is cruel to him at times, you go from someone who seems like a wannabe of a famous character to her own person.
The Kids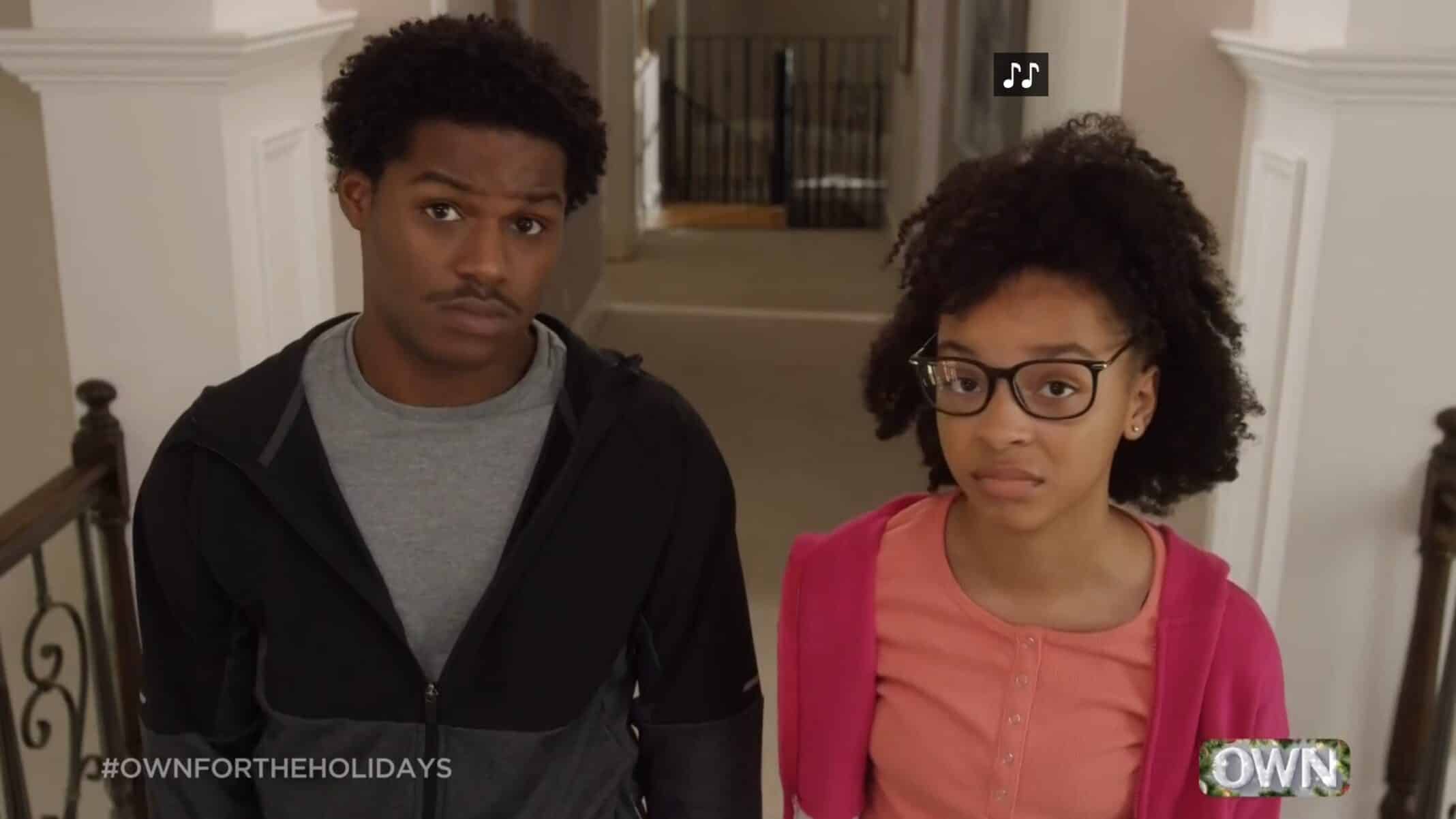 From DJ trying to get out of his father's shadow, Vanessa, who is just looking for a maternal figure, to Lindsay, who loves science and wants to find a cure for what her mom died of, these kids are more than proof that Donovan had sex. Each has their own personality and agenda, and unlike many kids in Christmas films, they don't simply exist for comedic effect or cheap sympathy.
On The Fence
You Might Find Yourself Wondering What Happened To Chloe's Life As An Individual
In terms of development, especially in regards to her life outside of being a chef, we learn almost nothing about Chloe. Yes, her grandmother is someone she was close to, and she has seemingly inherited her recipes. However, as for her mom, dad, siblings, friends, anything of that nature? She made a friend out of her former co-worker, who got her the job with Donovan, but beyond that? She doesn't talk to anyone but Buck, even when she is frustrated with Donovan.
This sort of puts a dent in all the praise we give Chloe's character since she feels professionally made up but personally shallow. Making it so you can't say she was dang near conjured up to change Donovan's life, yet also are unable to say she is a whole person.
What Shavonne Brings To the Film
After watching so many Christmas movies, I think I'm just tired of the ex or the soon to be ex being presented as a romantic obstacle. And whether the, often, women is nice, mean, or just doesn't seem like a good match, there is a need to question why are they added to the mix? Is there not enough between the dynamic between the leads and their own personal issues, which usually includes baggage from something that recently happened? Be it a parent dying, a breakup, or an engagement that was ended?
Overall
Rating: Mixed (Divisive)
What keeps Cooking Up A Christmas from being rated positive is simply not investing enough in Chloe's past and personal life. In a film that gives so many backstories and multiple dimensions, why is Chloe so bland?
[ninja_tables id="46802″]
Cooking Up Christmas Ending (Spoilers)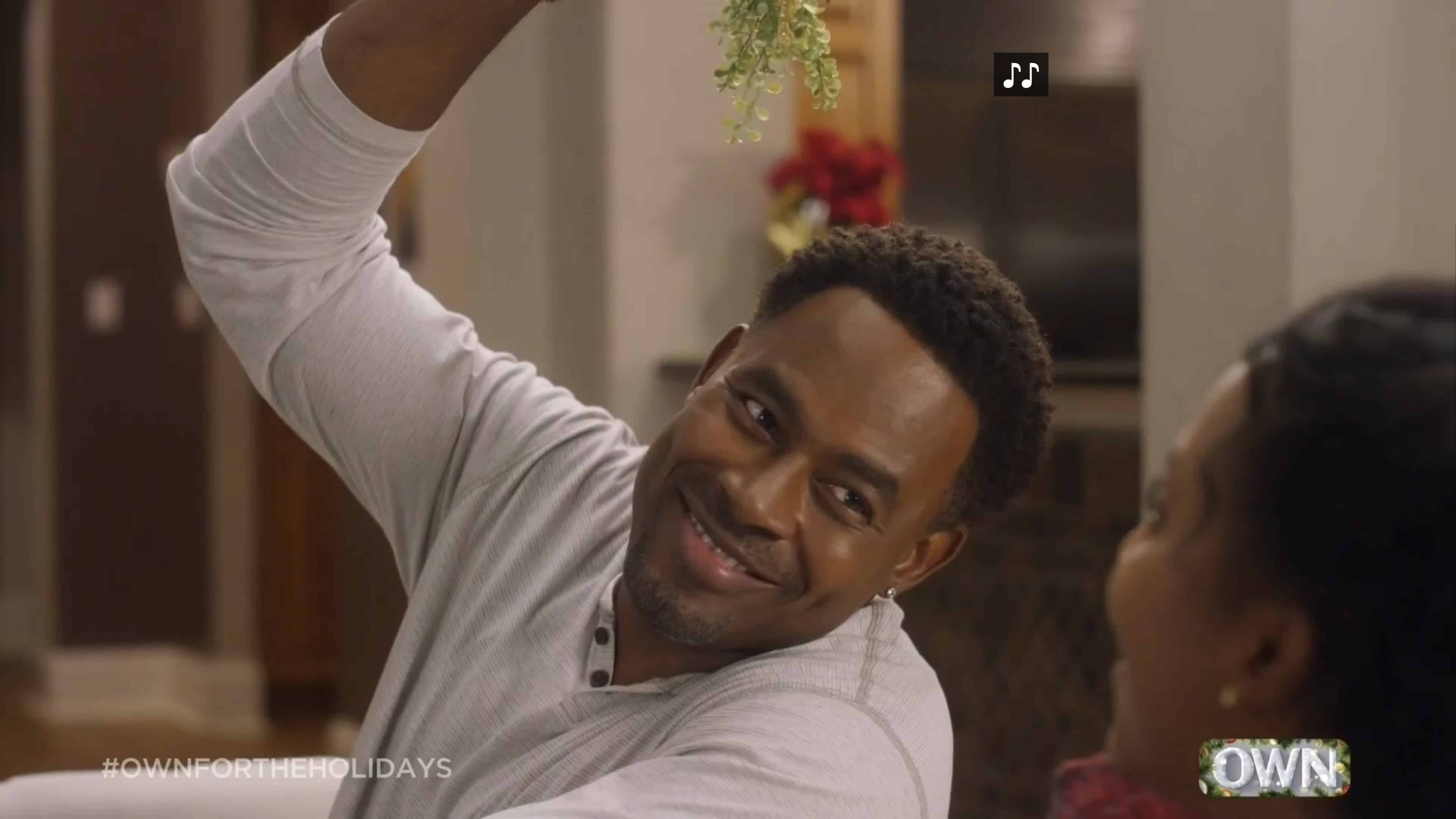 By the end of the film, Donovan, who is no longer in his prime, finally admits it to himself and announces his retirement. This follows him trying to be on this strict regimen and hold his kids to it too, at the detriment of their relationship—especially his relationship with his son DJ, who wants to sing, not have a baseball career.
Yet, unbeknownst to Donovan for much of the film, what he was doing was trying to build a third-generation professional athlete. You see, his father is Buck, who he didn't meet until he was almost 12, but don't take Buck for a dead beat. The issue with Buck is that, while dating Dolores, he got to be on a traveling baseball team. That opportunity led him to believe it wouldn't be fair to keep Dolores on the hook while he couldn't give her quality time. But, before he left, he got her pregnant and she took him leaving as a slight and kept Donovan from Buck.
This is shown through a slew of letters that, after Buck and Dolores make peace, is given to Donovan at Christmas. Thus healing decades-old wounds and allowing Donovan to let Buck into his heart as a father rather than a mentor. And following that, we have DJ going to Badslee School of Music being okayed, Vanessa and Lindsay closer as sisters, Shavonne being dismissed, and Chloe not only getting Donovan, but the restaurant the two of them saw together.
Does Cooking Up Christmas Have Sequel Potential?
It could certainly show Chloe running a restaurant, life after retirement for Donovan, and considering we didn't get to the kids' maternal grandparents and how they feel about everything, they could be introduced.
Summary
Chloe & Donovan - 85%
Buck and Dolores' Story, And How Dolores Grows On You - 84%
The Kids - 82%
You Might Find Yourself Wondering What Happened To Chloe's Life As An Individual - 72%
What Shavonne Brings To the Film - 71%
While Cooking Up Christmas has a lot of good going for it, especially in regards to complicated family relationships, the utter lack of investment in the female lead is jarring.
Related Topics:
Angela Burt-Murray
,
Baily H. Tippen
,
Family
,
Holiday
,
Jen Harper
,
Khamary Grant
,
L. Warren Young
,
Lamman Rucker
,
Lindsey Amani Blackwell
,
Marquita Tenaya Goings
,
Meagan Holder
,
OWN
,
OWN For The Holidays
,
Roger M. Bobb
,
Romance
,
TV-PG