A Christmas For Mary – Review/Summary (with Spoilers)
A Christmas For Mary makes it clear last year's holiday offerings were a warm-up as clearly OWN wants to make a name for itself in the holiday movie market.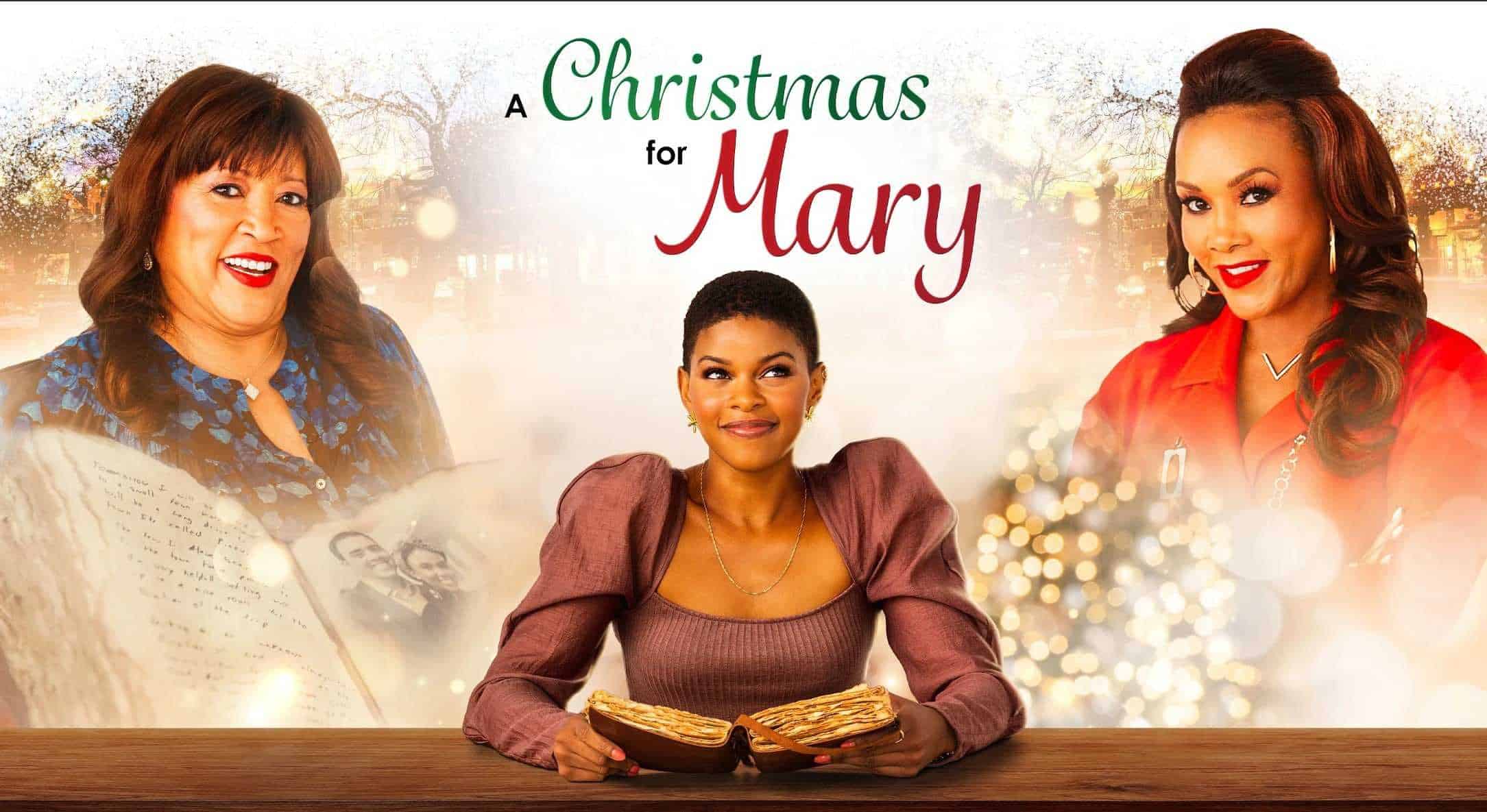 A Christmas For Mary makes it clear last year's holiday offerings were a warm-up as clearly OWN wants to make a name for itself in the holiday movie market.
---
Director(s)
David Decoteau
Screenplay By
Jeffrey Schenck, Peter Sullivan, Angela Marie Hutchinson, Jay Cipriani
Date Released (OWN)
12/8/2020
Genre(s)
Comedy, Mystery, Romance, Holiday
Duration (With Commercials)
2 Hours
Rating
TV-PG
Noted Cast
Lena
Morgan Dixon
Debbie
Jackée Harry
Vivian
Vivica A. Fox
Michael
Alonzo B. Slater
Stephanie
Leah Briese
This content contains pertinent spoilers.
Film Summary
Lena, like her grandfather Clarence, enjoys writing. However, at her current job at Vibrant, out in San Fransisco, she is an assistant just waiting for her shot. So when her boss, Vivian, notes she needs something for the Christmas issue, Lena advocates for herself and gets to write an article. What about? Well, her grandfather Clarence and this mystery woman named Mary. Someone her own mother, Debbie, doesn't know much about but is interested in since she thought her mother was the love of her father's life. After all, they were together since high school.
However, in a nearby town, named Pineville, Lena learns Clarence and Mary had quite the affair. One that clearly didn't last, as shown by Lena not being related to Mary's descendants, but that is likely for the best. You see, Mary's grandson, Michael, is flirty and definitely Lena's type. But with him having a girlfriend named Stephanie, so comes the question, while Lena is catching feelings and working on her first big article, will she end up repeating the past and making this great connection, only to leave it behind for work?
Cast & Character Guide
Lena (Morgan Dixon)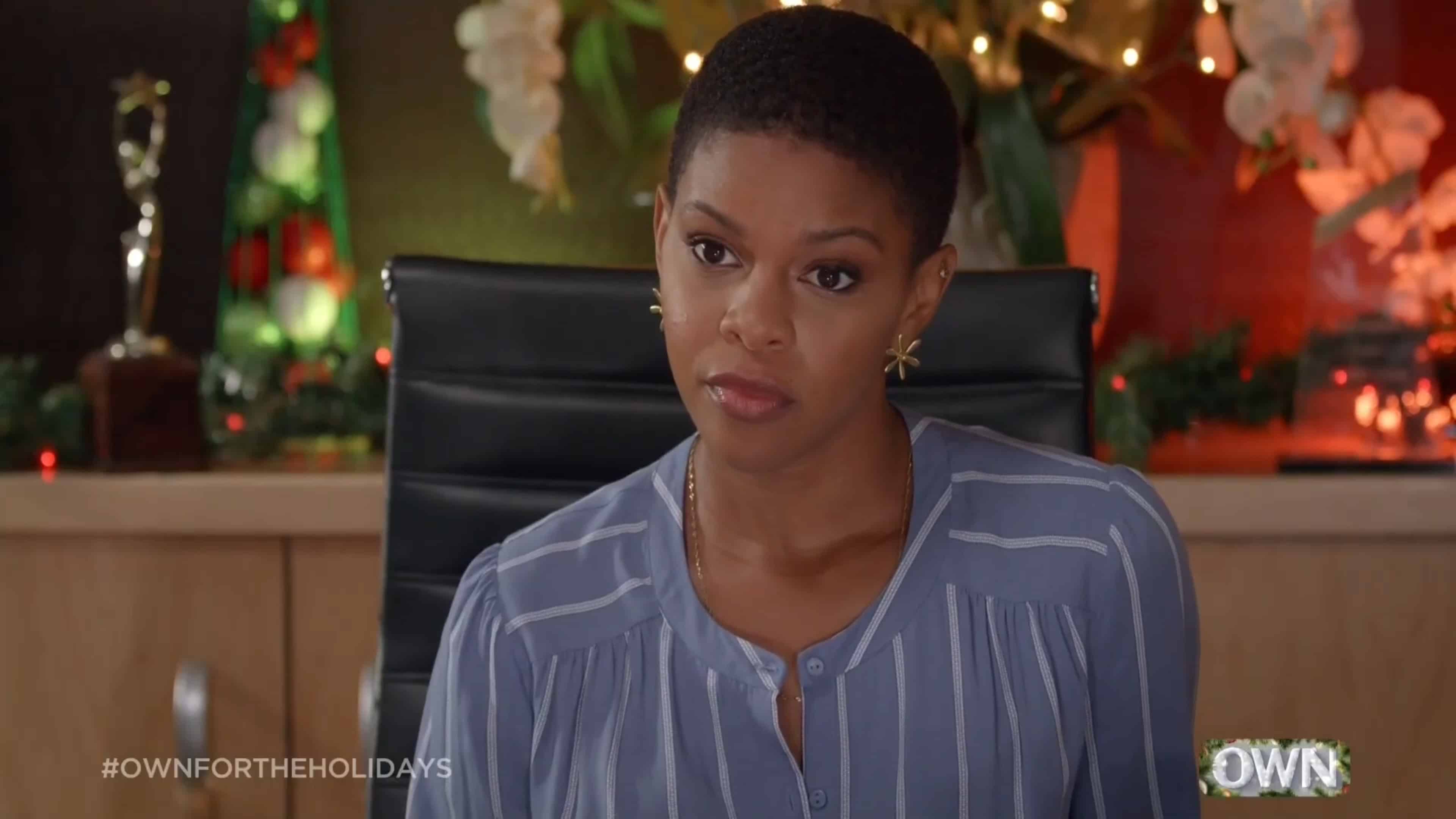 After a failed engagement, Lena just wants to focus on going from Vivian's assistant to one of her writing staff members. She has a writing sample already in Vivian's inbox, and all she needs is an opportunity. For like her grandfather, she likes being creative. Now, granted, Grandpa Clarence was a writer, reporter, artist, and so much more. But for Lena, while skilled in those lanes, writing is her focus.
Debbie (Jackée Harry)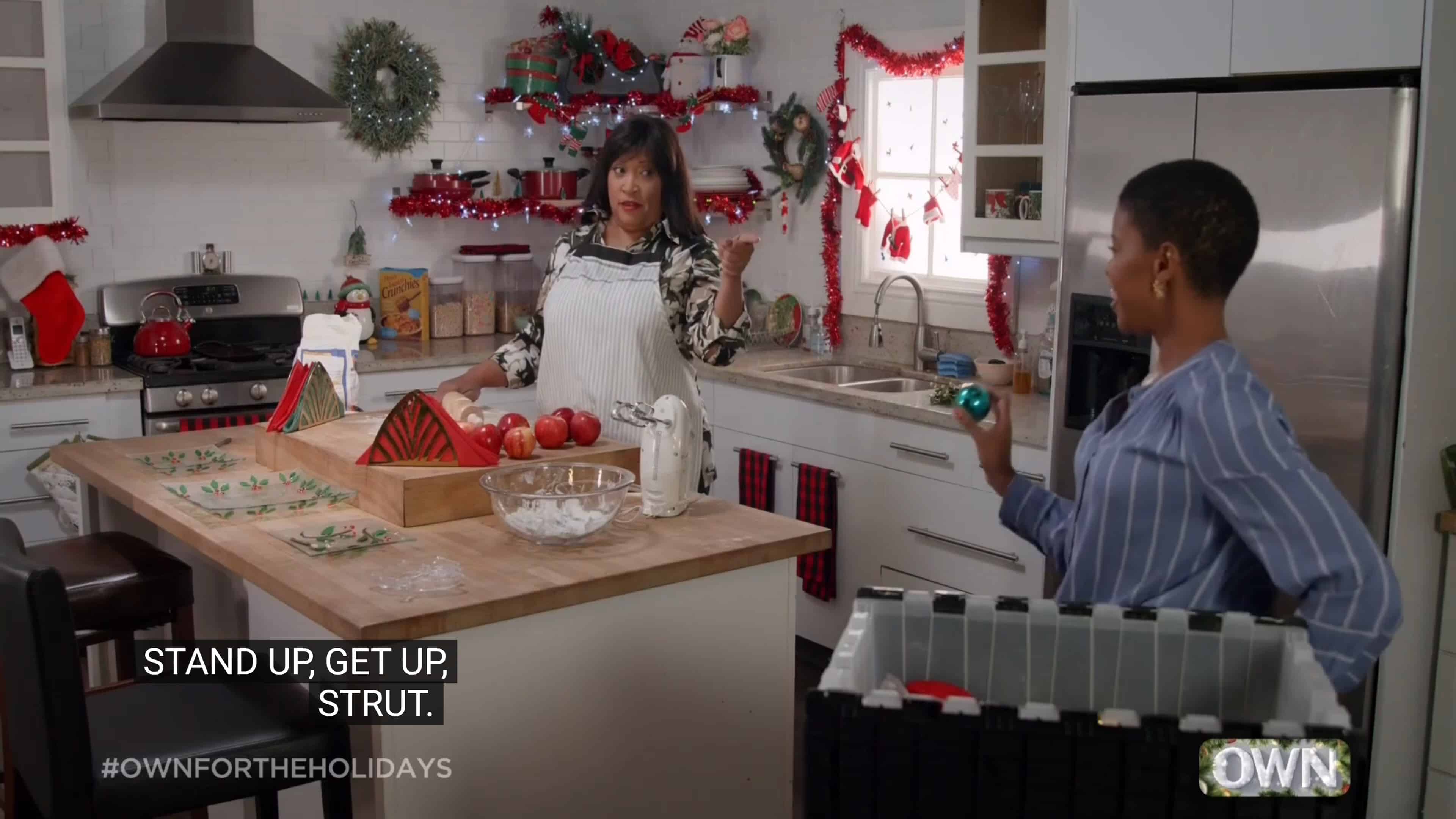 Lena's mother who loves Christmas and has a vested interest in Lena's first big story since it could potentially shatter how she has known her father as this nearly perfect man.
Vivian (Vivica A. Fox)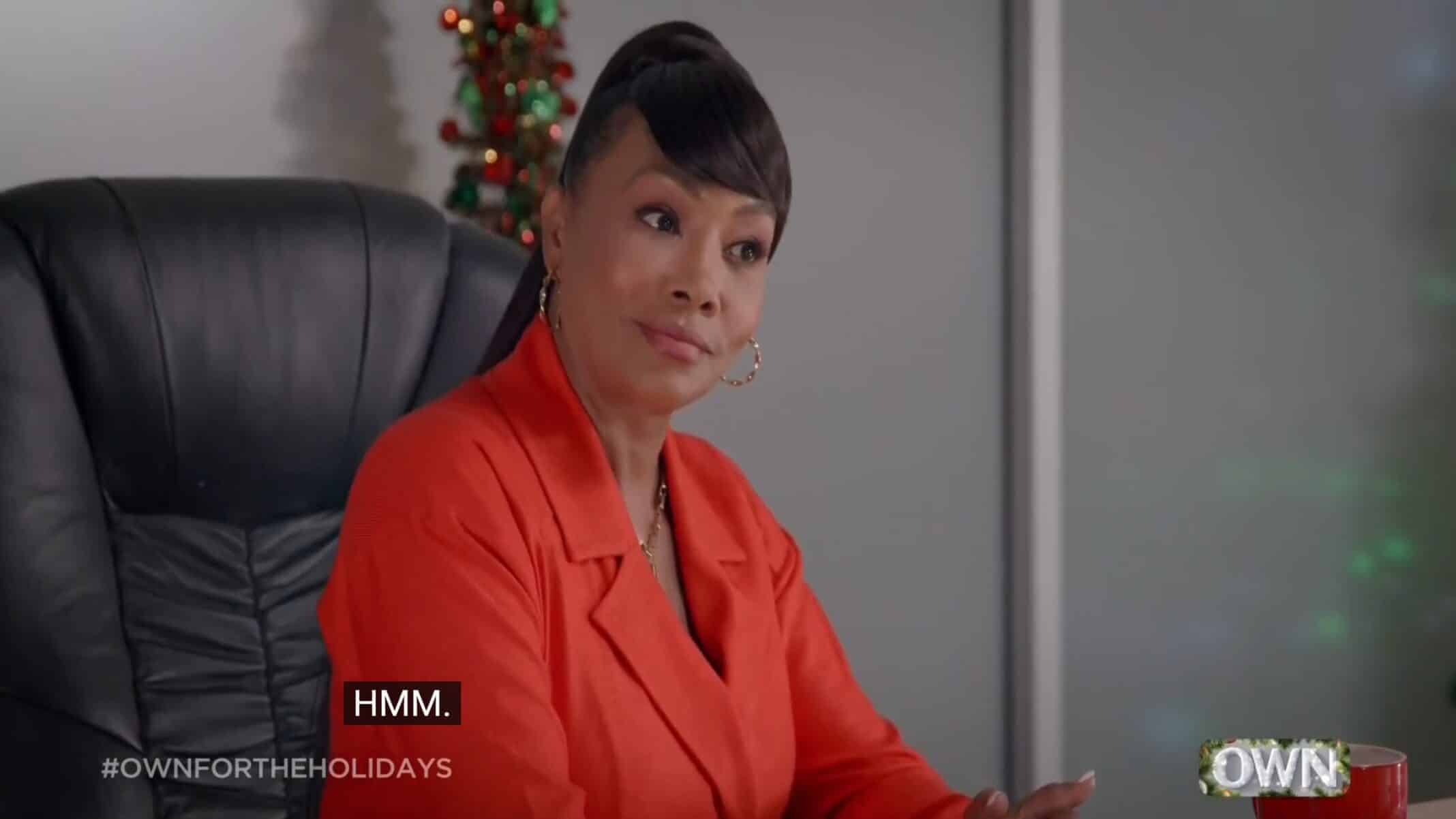 Vivian is the head of Vibrant magazine and Lena's boss.
Michael (Alonzo B. Slater)
The grandson of Mary, who Lena is investigating, that has lived in a small town all his life but has aspirations to move to the big city. Especially not that he can afford to go to schools such as Columbia, where he has been accepted.
Stephanie (Lean Briese)
A pharmaceutical sales agent, and Michael's girlfriend, who he has been on and off with, but they are tying to make it work.
Things To Note | Question(s) Left Unanswered
Reason(s) for Film Rating: There's no cursing, very little, hardly noticeable, innuendo so outside of Lena and Michael emotionally cheating, there are no red flags here.
Jump Scares/ Laughs/ Tear-Jerking Moments: A lot of cute moments, but no real laughs or moments that would make you teary-eyed.
What's with Christmas movies and someone usually being dead?
So, was Lena's grandpa on a break with her grandma when Mary popped up? They go a lot into where Mary was relationship-wise, but not so much Clarence.
Review
---
Community Rating:
---
Highlights
Lena
You know how there is a generic blueprint for holiday movies, especially from certain networks? It makes you appreciate Lena's energy and look all the more. She has this short haircut, brown skin, but this joy, this bubbly persona, that makes you feel that Morgan Dixon could/ should become a fixture at OWN. For beyond the superficial, there is just this charisma that makes you, even when she is clearly in pursuit of a man who has a girl, forgive what she is doing wrong.
Which, for a lead, is necessary since there are a handful of Christmas movies that strangely also have these weird relationship transitions which are a side eye worthy. Yet, your love for the character, based on everything the actor brings to the role, allows you to never mind what would be damning for anyone else.
Lena and Michael's Relationship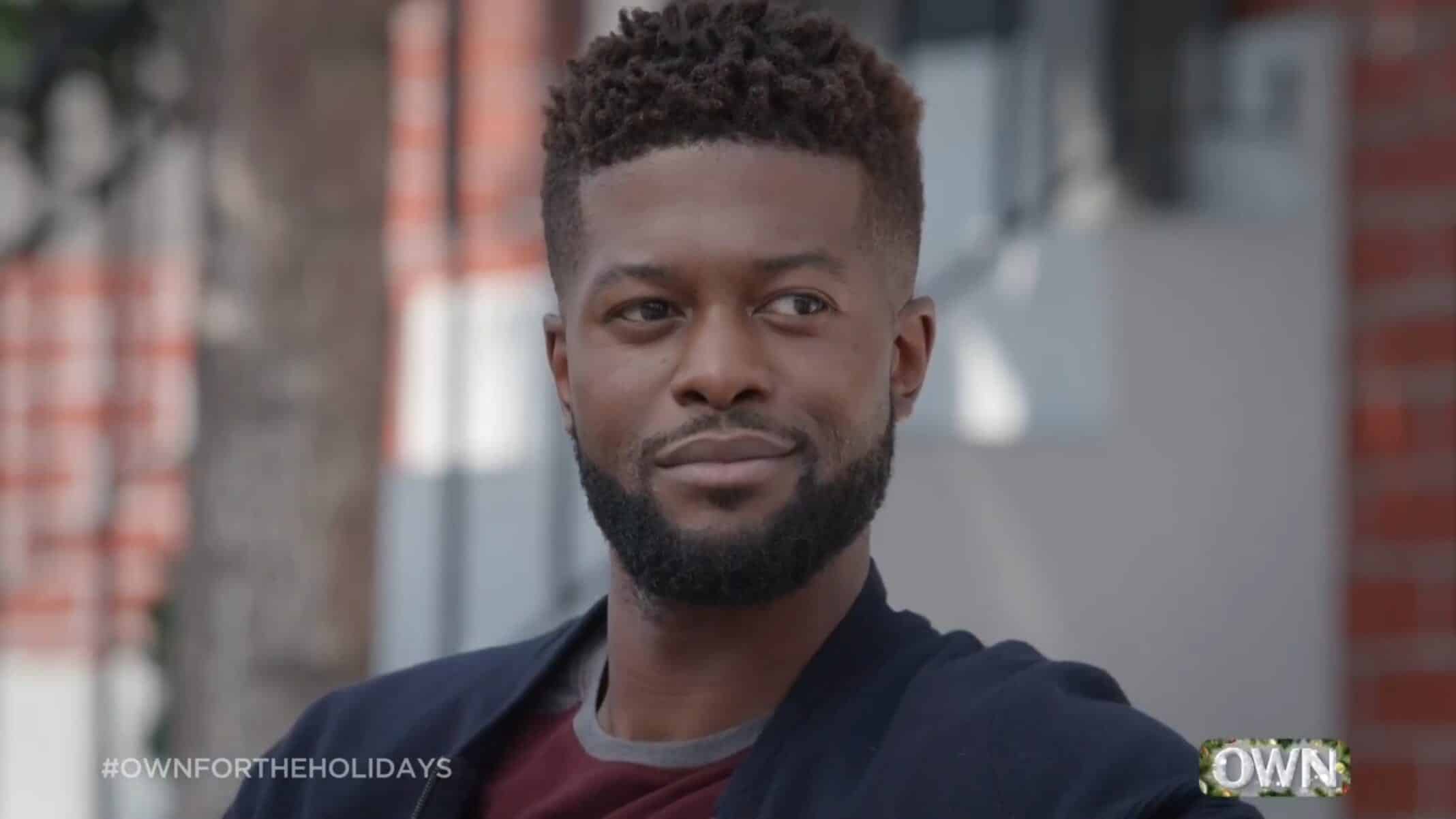 But what helps is the way Alonzo B. Slater looks and flirts with her. I don't know if OWN will ever do original movies outside the holidays, but these two, Slater and Dixon, they deserve their own romance movie because there was chemistry there. Not rip each other's clothes off and do the deed, but that cute, first love kind of chemistry.
Mary and Clarence's Story
The way the film is written, we get to explore Mary and Clarence's story through letters, second-hand telling, as well as Lena and Michael's relationship mirroring what Mary and Clarence went through. This is done with finesse so that both the story which got Lena started on this journey and her own personal journey she is on interweave without eclipsing one another. Thus deepening your bond with Lena and Michael, as well as the story that set both on the path they could end up on.
On The Fence
The Stephanie Problem
Yet, it is always hard to ignore the Stephanie problem. Now, we're told, towards the end, she and Michael are off and on, but with him talking about going to school in New York, where she'll be, and that's where he has longed to be, it makes Michael's relationship with Lena complicated. On the one hand, everyone advocates for Michael and Lena to be together, including you.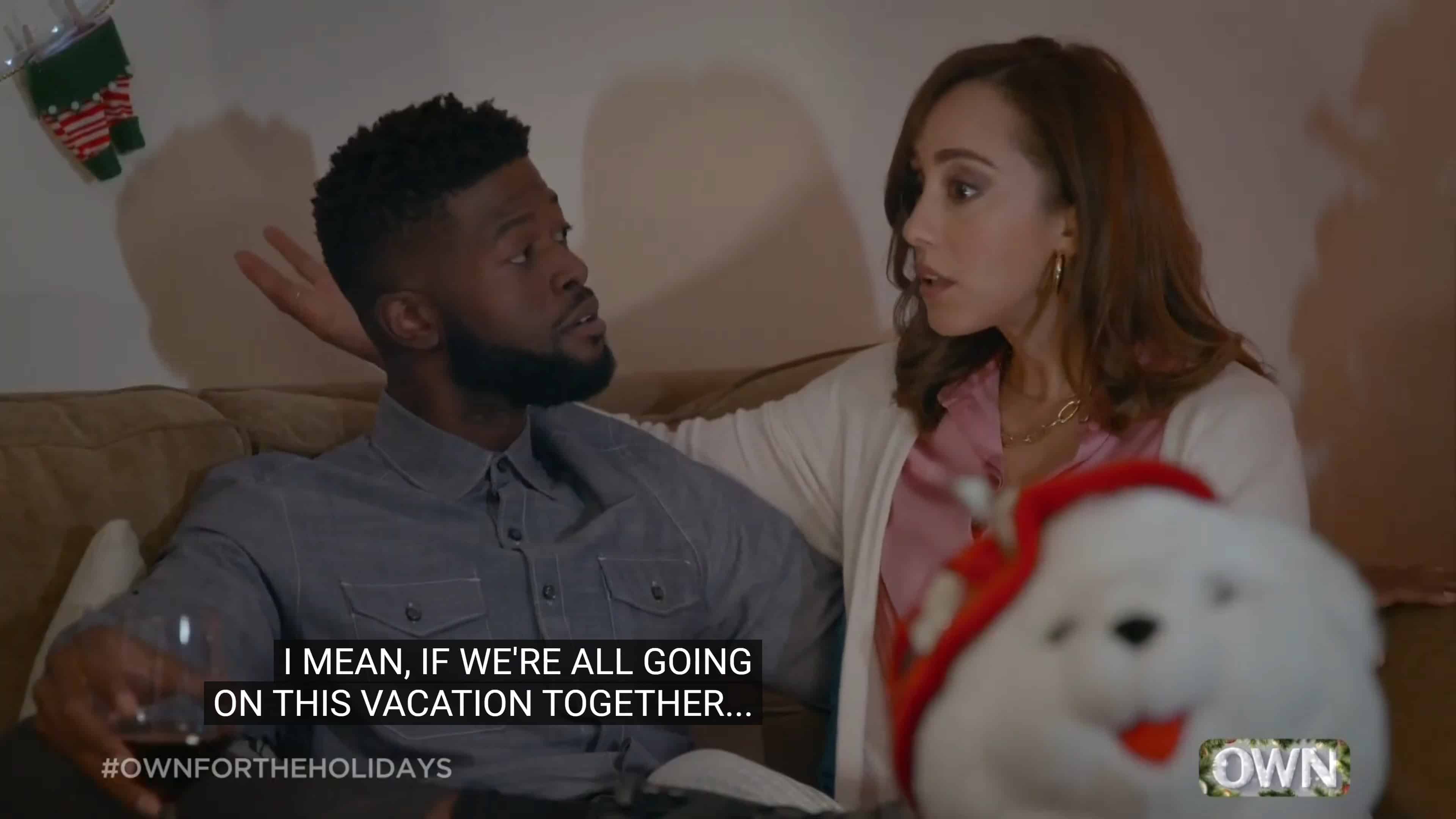 However, it is hard to ignore Michael flirting with someone while knowing he is in a relationship. Much less, Lena continuing to show romantic interest in a man who made it clear he has a girlfriend. Granted, not one that matches his stride, but still very much in a committed relationship. So between her pursuit and her even kissing him, while Michael is still with Stephanie, you truly see how much it matters that Lena is likable because she was a bit out of pocket.
Overall
Rating: Positive (Worth Seeing)
While the Christmas movies OWN offered last year were decent, they were also corny, and the look of them made you think OWN didn't want to invest too much in something which may not click with their audience. However, with A Christmas For Mary, we get it all. Quality acting and characters you love, a budget that makes this look like we're not on an old set but things were filmed on location, and just enough drama to make a Christmas movie interesting.
All of this and more are given in A Christmas For Mary, hence the positive label.
[ninja_tables id="46802″]
A Christmas For Mary Ending (Spoilers)
We learn Clarence was in Pineville researching a murder and someone falsely accused. While in Pineville he met Mary, and they had a good relationship going. However, Clarence had to leave to finish his story and combine that with him getting a job with a regional newspaper, and his return to Pineville was delayed continuously. This opened the door for Michael's grandfather, a veteran, to swoop in and Clarence did try to come back, but by that time Mary had moved on and while Clarence did try to fight for her, what was done, was done.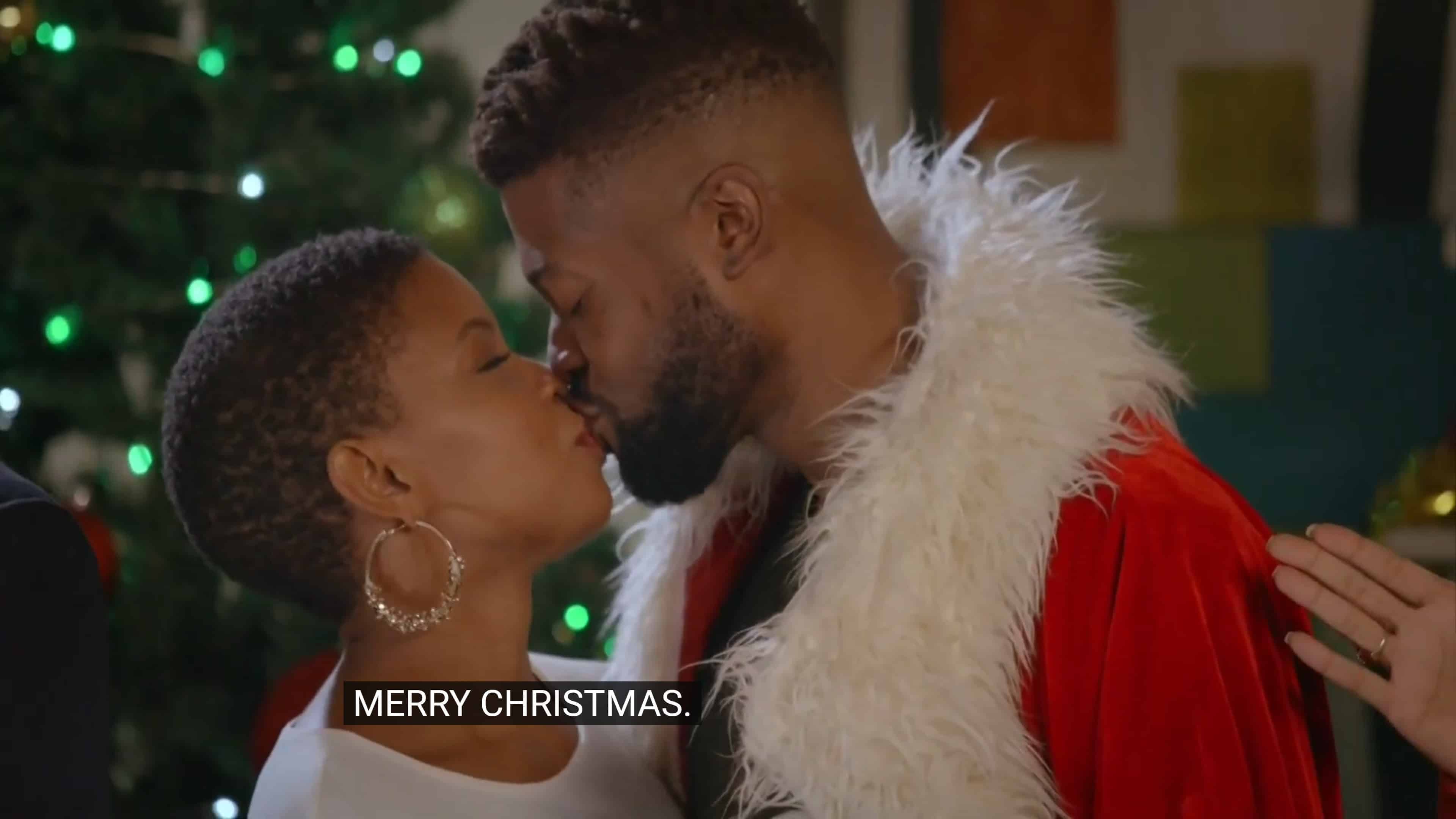 This led to maybe a few more letters between them before things fizzled out, and it is because of a painting Clarence made that Lena discovered that their grandchildren connect. Which, like their grandparents, wasn't under ideal circumstances. Clarence had an off and on relationship, like Michael, with Lena's grandmother, and while it was off he found Mary. As for Michael, his relationship was on, but clearly at a crossroad. One that Lena, through time and effort, and just being cute, pushed him her way rather than following Stephanie down the path she wanted to take.
Which may lead you to wonder, how did Stephanie deal with someone coming out of nowhere and her man deciding to have a life with them? Well, she took it well, actually. She wanted to go on vacation, see one of her girls, so when Michael ends things, you'd think she wanted to end them too but wanted to work things out due to the history they have. But with him pulling the plug, she was released from making an effort, and that was fine with her.
Thus leading to Michael spending Christmas with Lena and her family, and their relationship begins.
Does A Christmas For Mary Have Sequel Potential?
Mary and Clarence's love affair is fully covered in this film. So outside a prequel featuring the actual Mary and Clarence and seeing them, rather than their grandchildren, live out their romance, there isn't anything else to explore without a name change.
Summary
---
Community Rating:
---
Lena - 86%
Lena and Michael's Relationship - 84%
Mary and Clarence's Story - 85%
The Stephanie Problem - 74%
with A Christmas For Mary, we get it all. Quality acting and characters you love, a budget that makes this look like we're not on an old set but things were filmed on location, and just enough drama to make a Christmas movie interesting.
---
Follow, Like, and Subscribe
Community Rating: 0.00% (0) - No Community Ratings Submitted (Add Yours Below)