Turkey Drop is fun, dramatic, romantic at times, and one of the few films that doesn't skip over Thanksgiving.
---
Directed By
Jerry Ciccoritti
Written By
Tiffany Paulsen
Date Released (FreeForm)
11/23/2019
Genre(s)
Holiday, Romance, Comedy
Noted Cast
Lucy
Olivia Holt
Lydia
Lee Marshall
Dean
Ben Levin
Nancy
Cheryl Hines
Jordan
Tyler Perez
Anna
Genelle Williams
Leo
Darren Eisnor
Ron
David Hewlett
Plot Summary/ Review
Lucy, a freshman at a university in Arizona, fears that her high school boyfriend may break up with her when she returns home to Hailey, Idaho. So, in order to dissuade him from doing so, she changes who she is to become more appealing. All the while, a new man vies for her attention, her parents may have marital troubles, and a few more other things create a rather crazy Thanksgiving holiday.
Collected Quote(s) or .Gifs
[…] just because you were amazing in high school doesn't mean you won't be amazing in the rest of your life. It means you got a head start.
— Lydia
I've been letting my fear of the future keep me in the past.
— Lucy
Highlights
Lucy and Dean
There is something about their dynamic that just draws you in. Maybe it is because Lucy and Jordan just seem to be such bores that you can't get into what they have? Maybe it is due to Dean having some kind of chemistry and appeal while Jordan feels safe and expected? Either way, as much as you can see Lucy as someone who will become a serial monogamous, you have to appreciate how Dean pushes her to be more than what she is comfortable with being – but not in a creepy way.
Is Nancy A Cheater?
To be honest, many times in the film you may find the snooping around to see if Nancy is cheating on her husband, Ron, to be far more interesting than anything happening with Lucy. Mainly due to watching Lucy bend over backwards for Jordan being a bit sad and predictable. Not to imply you don't get it, since she seems to downplay her value and up how great of a guy he is, but with Nancy? There isn't that nonsense. Instead, you got this woman who is vibrant, sociable, with her high school sweetheart, and taking note of Lucy's predicament, you aren't sure if Nancy is supposed to act as a warning or a means to show Lucy to hang in there with Jordan. Making her an essential character.
On The Fence
Anna and Lydia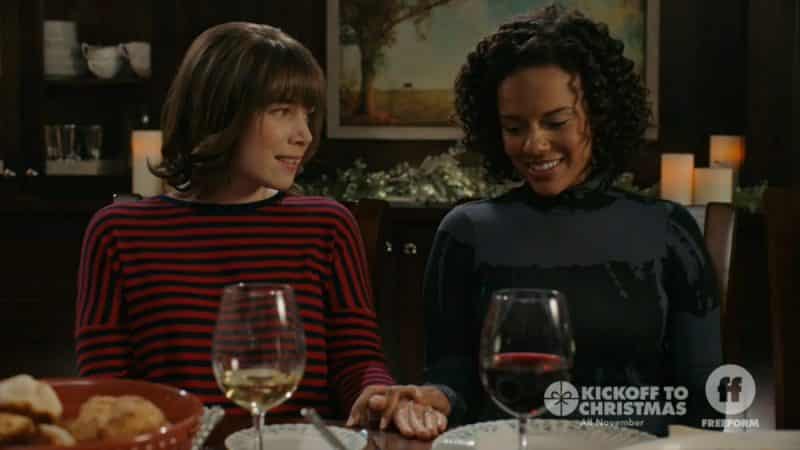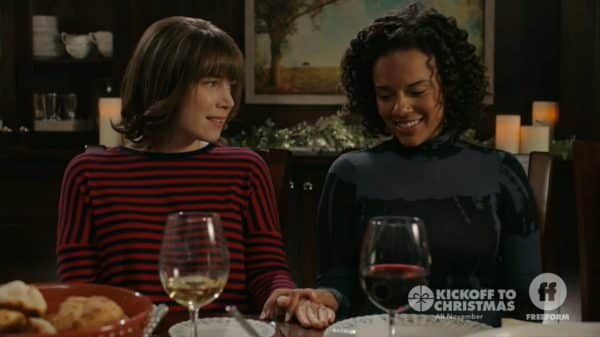 While a part of you wants to be happy there was a queer couple in the film, being that Lydia and Anna are mature and above the drama, it makes for very little reason to focus on them. Yet, at the same time, you have to love the only secure, and healthy relationship is between two women.
Leo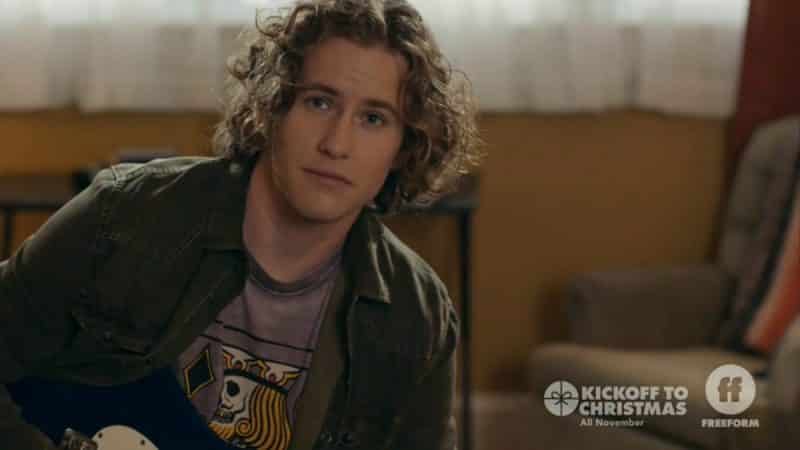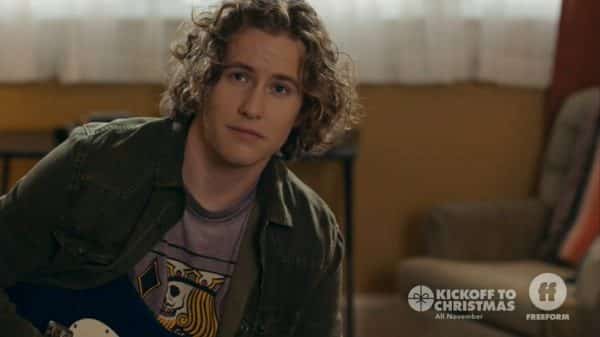 Between the need to question if his girlfriend was real and him going overboard when he thinks his mom is having an affair, while you understand Leo is supposed to bring a comedic element, he doesn't really deliver. Making the main benefit of his existence being Dean's friend and how he connects Lucy and Dean together, as well as complicate things between them.
Overall
Met Expectations
It did, but not in a good way. I was expecting something silly and far more funny, but what we got was an okay romance which featured some light cheating, or the accusation of cheating, and no real taking advantage of the fact not a whole lot of movies focused on Thanksgiving.
Would Watch Again?
This is one and done. While the Lucy x Dean thing is cute, considering all their relationship becomes is a new man for a new chapter, it loses any sense of being adorable. And while I loved Nancy's character, she isn't the focus and isn't played to the point you'd watch just to see her.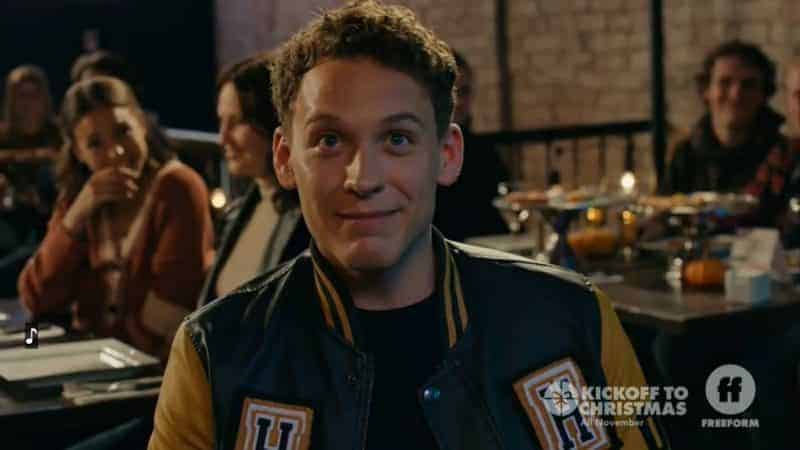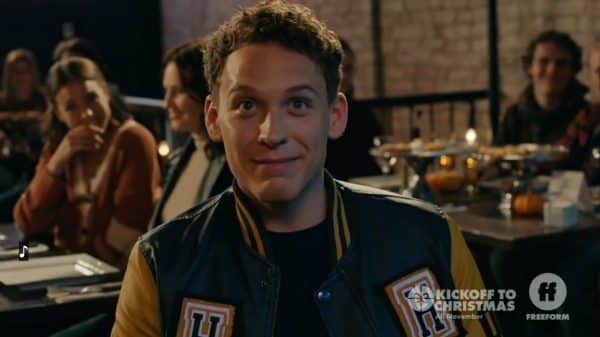 While Turkey Drop isn't a bad way to spend an hour and a half, assuming you are able to skip commercials, it lacks a certain oomph. For in the pursuit of trying to be funny, addressing Lucy's love life, and making Thanksgiving more so a reason everyone is together than push the importance of the holiday, it does some things good, but not good enough.
Hence the mixed label. Though Turkey Drop is entertaining, at times you may wish it got serious and explored the issues of the characters more rather than kept things light-hearted.
Images and text in this post may contain affiliate links. If you make a purchase, we may earn a commission or products from the company.
[amazon bestseller="Thanksgiving Movies" items="2″]
Lucy and Dean - 80%
Is Nancy A Cheater? - 81%
Anna and Lydia - 79%
Leo - 75%
Met Expectations - 74%
Would Watch Again? - 70%
Though Turkey Drop is entertaining, at times you may wish it got serious and explored the issues of the characters more rather than kept things light-hearted.