The Princess Switch: Switched Again – Summary/ Review (With Spoilers)
---
Community Rating: 0.00% (0) - No Community Ratings Submitted (Add Yours Below)
---
This post may contain affiliate links and spoilers. Please read our disclosure policy.
---
The Princess Switch: Switched Again, like most holiday movies, is made solely for its audience and doesn't offer a royal invitation to detractors.
---
Director(s)
Mike Rohl
Screenplay By
Robin Bernheim
Date Released (Netflix)
11/19/2020
Genre(s)
Comedy, Romance, Holiday
Duration
1 Hour 37 Minutes
Rating
TV-G
Noted Cast
Stacy, Margaret, Fiona
Vanessa Hudgens
Kevin
Nick Sagar
Antonio
Lachlan Nieboer
Olivia
Mia Lloyd
Edward
Sam Palladio
This content contains pertinent spoilers.
Plot Summary
With the death of her father and her brother abdicating the throne, Margaret finds herself next in line for the throne of Montenaro, and a bit stressed out about it. Add onto that, we learn she and Kevin broke up! But with Stacy having no desire to allow them to remain separated, she concocts multiple plans to have her lookalike and best friend get back together.
However, nothing can be that easy and straightforward, right? For Margaret's coronation means family and familiar faces, like Margaret's older cousin Fiona coming through and us learning she is a thief. One that plans to steal Montenaro's money to compensate for all the money spent due to her lavish lifestyle. Then, to add to Margaret's problems, she finds herself torn between Kevin's arrival and a long time friend named Antonio.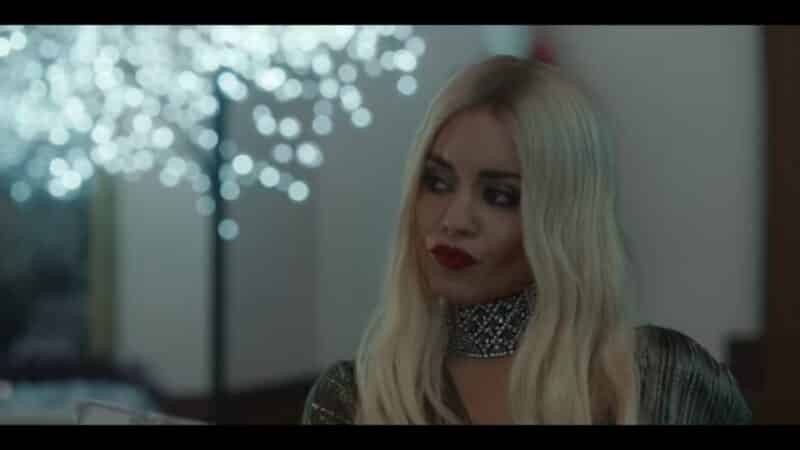 Thus making it so, for Olivia, Kevin's daughter, and Stacy, between a princess switch and a certain level of manipulation, things are much harder this time around.
Things To Note | Question(s) Left Unanswered
Reason(s) for Film Rating: There is a bit of mischief, but beyond that, there is nothing that sets off any red flags.
Jump Scares/ Laughs/ Tear-Jerking Moments: 0
Another Switch: Yes, they did recast Olivia.
Review
On The Fence
Margaret's Love Triangle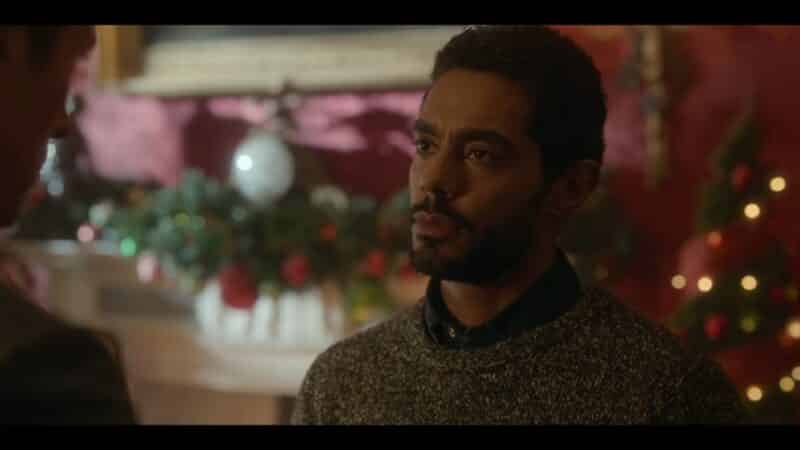 Be it because this is a sequel or due to The Princess Switch: Switched Again being as simple as its title, you may not find yourself getting into any of the romances Margaret is presented with. Antonio is nice, fits her well, but there is no extra oomph there – which is how Margaret feels. Then with Kevin, he is familiar and lovely, but as a viewer who enjoyed the first movie, I must admit the magic isn't there.
Rather, you get something which, if your sappy, can be seen as cute. However, like the movie, you may feel that things just are a little too forced to lull yourself into appreciating anything that happens.
All Twists & Surprises Are Predictable
It's a holiday movie. Rarely, if ever, do they try to push the envelope, get too deep, or anything like that. This film is no different, and it makes it so you pretty much can predict anything and everything that can and will happen. Which isn't terrible, for who doesn't walk into a holiday movie expecting something simple? However, for a sequel, you'd think they'd do more than add a third look alike.
Stacy and Edward's Marriage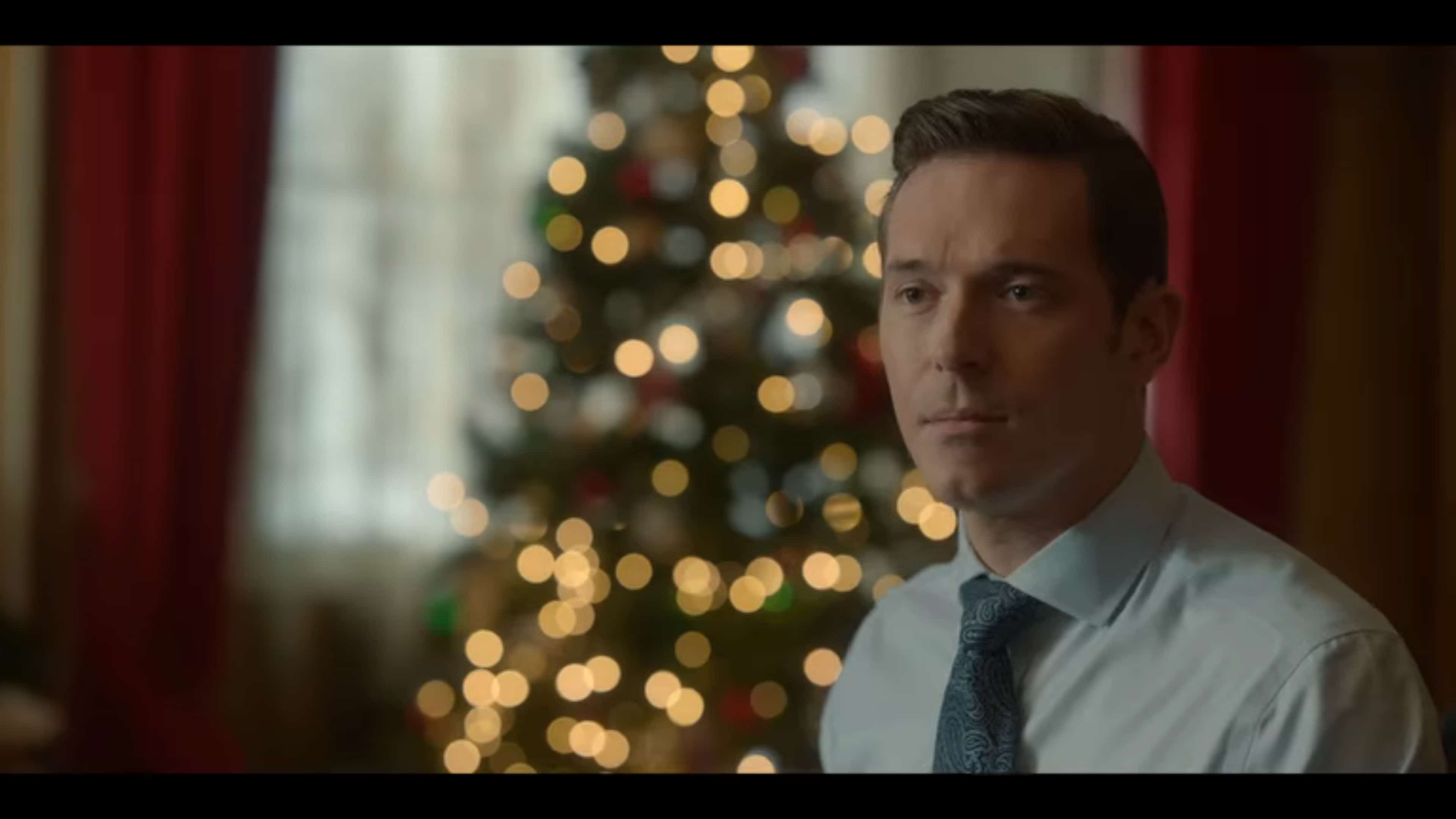 You want to talk about really letting you down? Alongside Margaret and Kevin no longer giving you butterflies, neither do Stacy and Edward! Mind you, their rough patch is understandable since Stacy is so focused on being a good princess, she isn't able to focus on being the wife Edward needs. Yet, their marital troubles, for us, set the tone of the film not necessarily having much in the way of notable romance.
Overall
Write off The Princess Switch: Switched Again as a movie that milks the first film's success without having the magic that made the original Princess Switch good. For with the romances not producing butterflies and a predictable new lookalike, the film pales in comparison.
The Princess Switch: Switched Again Ending (Spoilers)
Due to Fiona being broke, she has her two minions steal from any party or event they go to in order to stay afloat. But, taking note of Stacy and Margaret switching before, she decides to hatch a plan to switch with Margaret, against Margaret's will, and be crowned queen, siphon some money, and then disappear.
However, she didn't account for Stacy switching with Margaret first to give Margaret and Kevin some alone time to work out the kinks of their relationship. This leads to Stacy getting kidnapped and Fiona trying to save face when confronted by Margaret, but soon being figured out. Leading to us also learning Antonio, despite trying to appear a loyal ally and potential suitor, really just wanting money and power.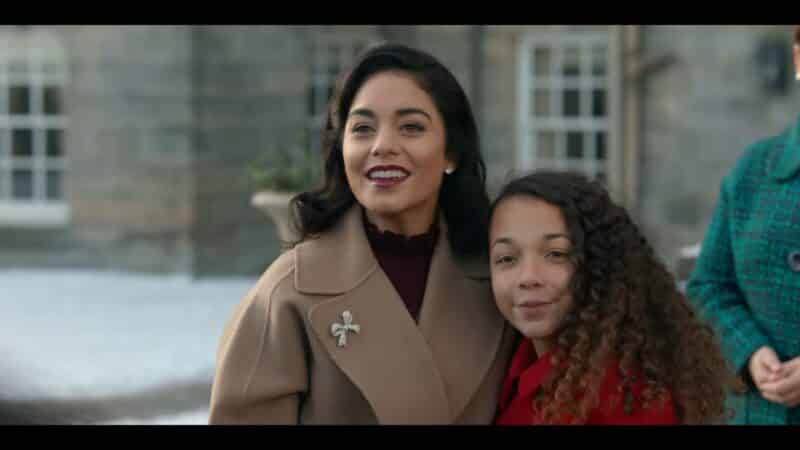 Also, just because treason isn't dramatic enough, Fiona broke things off with Kevin to safeguard her ruse, and so he thought they were over! Luckily, the man who played a notable role in getting people together in the first movie is Kevin's taxi driver, and that provides Margaret enough time to catch Kevin at the airport. The place they end up getting married for one thing that was missing from their relationship, that was lost in her prepping to become queen, was spontaneity. Which, with that returning, has led to a renewal of their love.
Does The Princess Switch: Switched Again Have Sequel Potential?
Yes. Stacy specifically talks about having a child, which could set up the already expected sequel due out in 2021.
Summary
Margaret's Love Triangle - 73%
All Twists & Surprises Are Predictable - 71%
Stacy and Edward's Marriage - 72%
Write off The Princess Switch: Switched Again as a movie that milks the first film's success without having the magic that made the original Princess Switch good
Related Topics:
Comedy
,
Holiday
,
Lachlan Nieboer
,
Mia Lloyd
,
Mike Rohl
,
Netflix Original
,
Nick Sagar
,
Robin Bernheim
,
Romance
,
Sam Palladio
,
The Princess Switch
,
TV-G
,
Vanessa Hudgens