Bad Peter – Recap/ Review (with Spoilers)
In this sci-fi short, an AI named Peter is supposed to help this woman named Rachel have a successful pregnancy – by any means necessary.
---
Director(s)
Zach Strauss
Screenplay By
Zach Strauss
Date Released
6/21/2018
Genre(s)
Sci-Fi, Drama
Good If You Like
Shorts

Stories Dealing With "Big Brother" and Government Control

Artificial Intelligence Which Seems Psychotic

Noted Actors
Rachel
Frankie Shaw
Peter
Ross Patridge
Summary
In an unnoted year, we watch a woman named Rachel have her daily tasks run by an AI named Peter. Someone who, at first, just seems to be focused on making sure she exercises or eats right. However, the more time we spend with Peter and Rachel, the more we learn that Rachel probably didn't volunteer for this machine in her home.
Question(s) Left Unanswered
So, did Rachel have another kid before this or she threatened the child's life and hence
Is this a punishment by law or something you volunteer for?
Could this be a general punishment for those with mental ailments?
Highlights
The Concept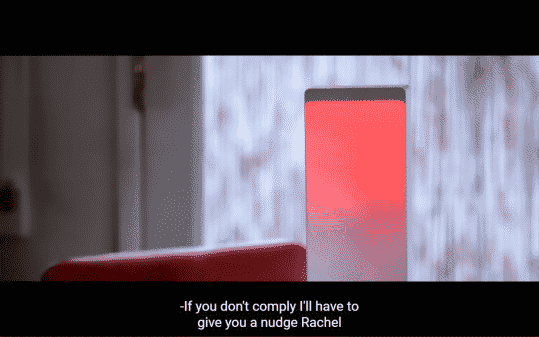 I would love for this to become a full-length movie. Not 90 minutes but maybe 70 or 80 minutes. Because the idea that someone would put on one or two monitors, and hand their life over to an AI to keep a child is interesting. Especially considering the government is involved for then that pushes the question of whether this is a mandate or not?
For, in my mind, it presents alternative timeline to The Handmaid's Tale in the form of, instead of the rise of Gilead and Handmaid's to help birth levels, women instead are heavily monitored by AI and coerced to do what's right for the baby. Damn their autonomy for the child is what matters.
Frankie Shaw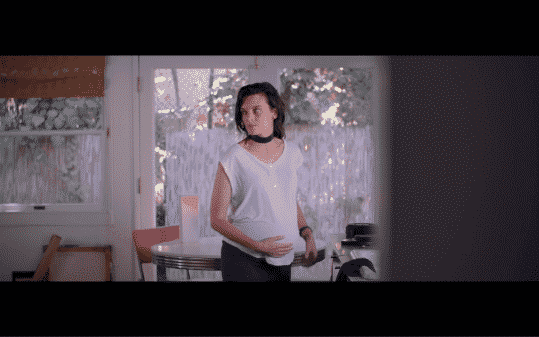 As seen in SMILF, Shaw has a Viola Davis quality to her. Meaning, playing someone who seems out of it, has been beaten down, and is just on autopilot. Her bringing that energy, or perhaps lack thereof, is what drives this short. For you gotta feel for a woman who seemingly deals with depression, among other things, or lives in a world where women simply aren't allowed to express their emotions. It isn't clear which one it is but it really pushes you to want to know more and it's all thanks to Shaw's performance and the writing of Strauss.
Overall: Positive (Worth Seeing)
For some reason, shorts aren't really covered much on this site but between the works of DUST and Issa Rae's YouTube channel, I'm going to push to change that. Because, not only do shorts become movies or shows, as seen by how SMILF evolved, but they so deserve to be highlighted. And I know this site may not be on the level of bigger names out there, but every little bit helps right?
So check out "Bad Peter" below. I've linked to the clean version but there is also this uncensored director's cut. Which, outside of seeing Shaw's breast, I can't fathom what the difference is.
Follow Wherever I Look on Twitter, Like us on Facebook and Subscribe to the YouTube Channel.
---