While the performances and story are strong in Princess of the Row, there is just something about it that tarnishes the viewing experience.
---
Director(s)
Van Maximilian Carlson
Screenplay By
A. Shawn Austin, Van Maximilian Carlson
Date Released (Digital)
11/27/2020
Genre(s)
Drama, Young Adult, Family
Duration
1 Hour 24 Minutes
Rating
TV-14
Noted Cast
Alicia Willis
Tayler Buck
Sargeant Beaumont "Bo" Willis III
Edi Gathegi
Magdalene Rodriguez
Ana Ortiz
Carolina Austin
              Jenny Gago
John Austin
Martin Sheen
Aunt Tammy
Tabitha Brown
This content contains pertinent spoilers.
Film Summary
12-year-old Alicia is struggling. Her father, Bo, returned from Iraq, specifically a battle in Fallujah, with a brain injury that has left him a shell of who he used to be. This isn't to imply he still doesn't have some witts about him, but he surely isn't the man Alicia knew him as. Also, when you add PTSD in the mix, Bo hasn't been able to hold down a job, and that is part of the reason he and Alicia live with other homeless people on Skid Row.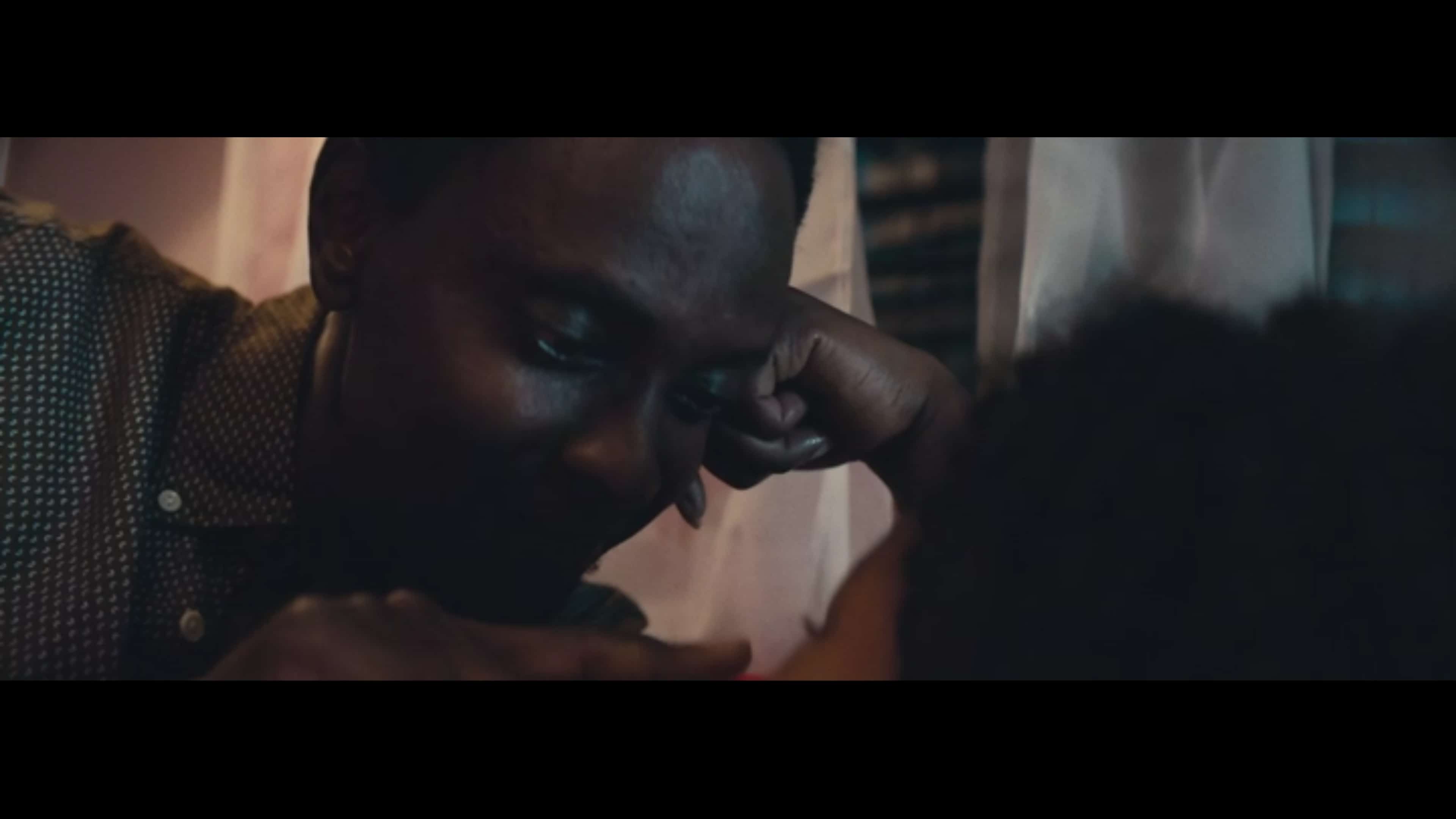 But, with Alicia being young and Bo not necessarily able or willing to seek help, so comes people like Ms. Rodriguez, who tries to help her. However, with Alicia having no desire to abandon her father, who only really listens to her, the guilt is stronger than any opportunities to live with a nice family.
Cast & Character Guide
Alicia (Tayler Buck)
12-year-old Alicia has been in and out of foster care for ages. Mainly due to her refusing to ever abandon her father for a new home. Yet, despite the amount of care and time her father requires, don't take this as Alicia sacrificing all else for him. It is noted she is a terrific writer, even award-winning, which she credits her dad's influence for. However, as seen in the film, her life is coming to the point where she can't live off her potential, nor her dad's, any longer.
Bo (Edi Gathegi)
Not too long ago, Bo was just a single father, nursing a broken heart. However, after a recent tour in Iraq, he is dealing with brain damage, PTSD, homelessness, and many triggers that make everyday living hard.
Ms. Rodriguez (Ana Ortiz)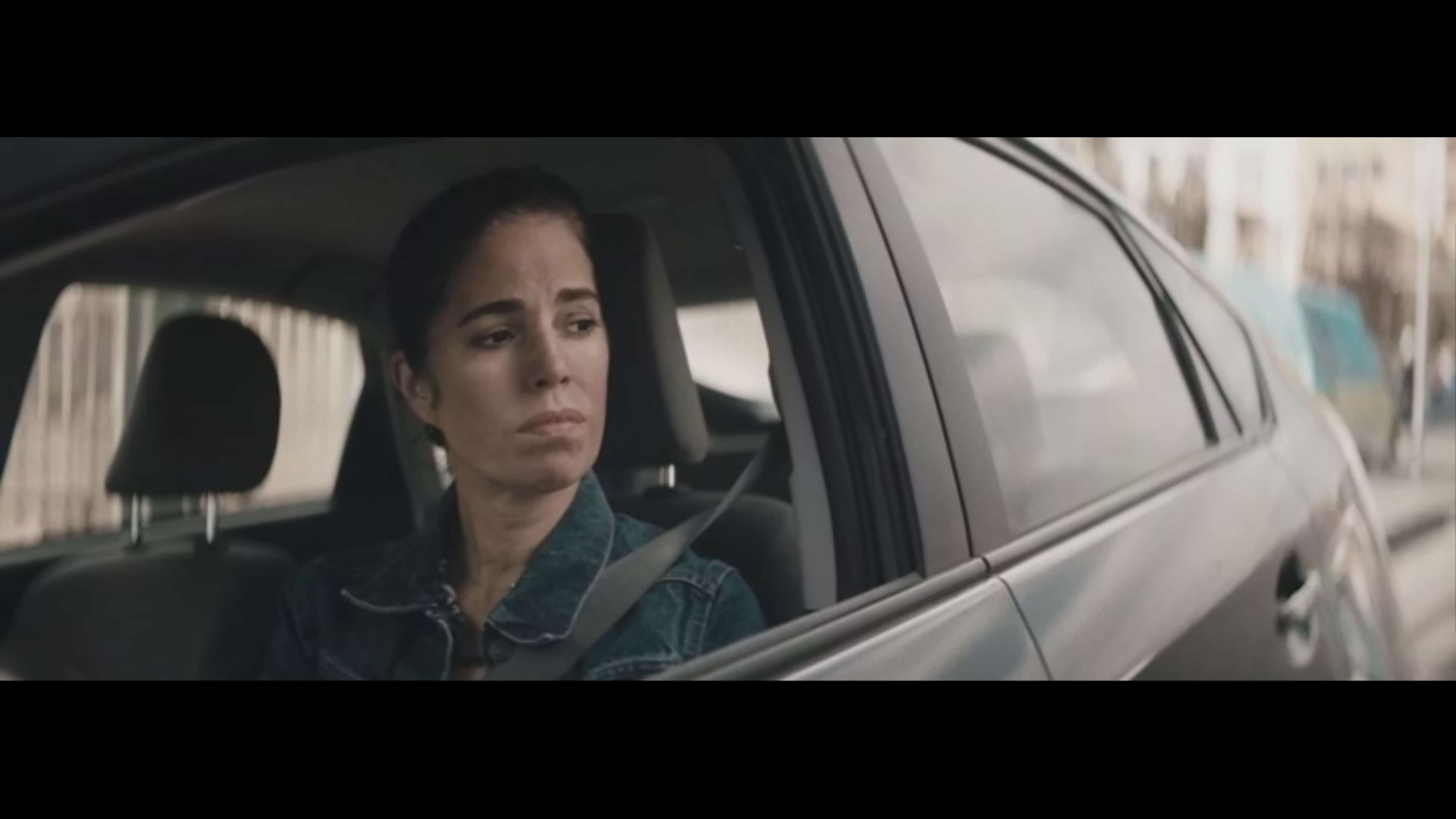 Ms. Rodriguez is Alicia's caseworker who keeps trying to place Alicia, who seems to get along with many of the people who she enters the homes of. However, Alicia runs away time and time again and ends up right back at her father's tent on skid row.
Carolina (Jenny Gago)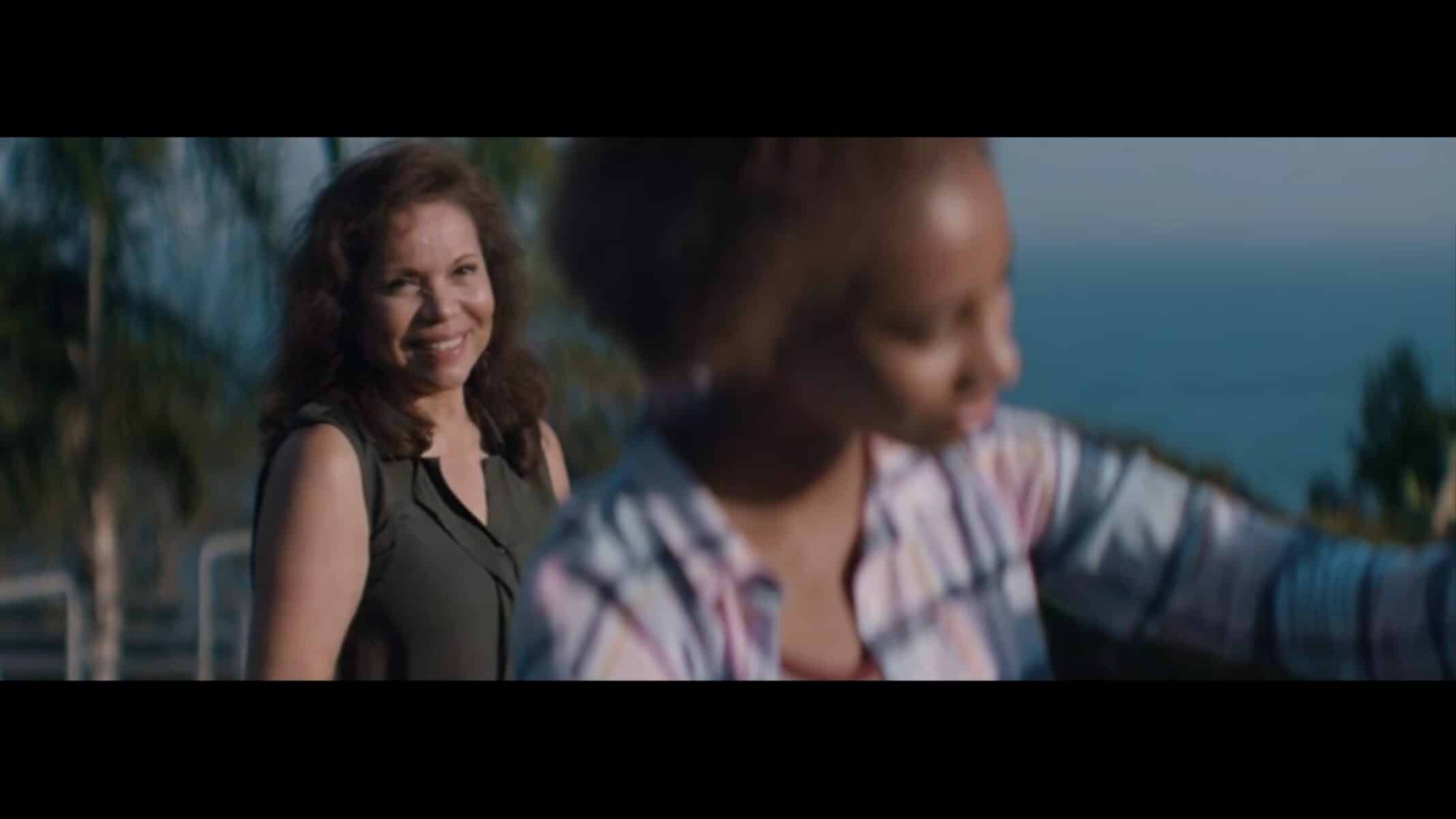 John's wife – no further information is available.
John (Martin Sheen)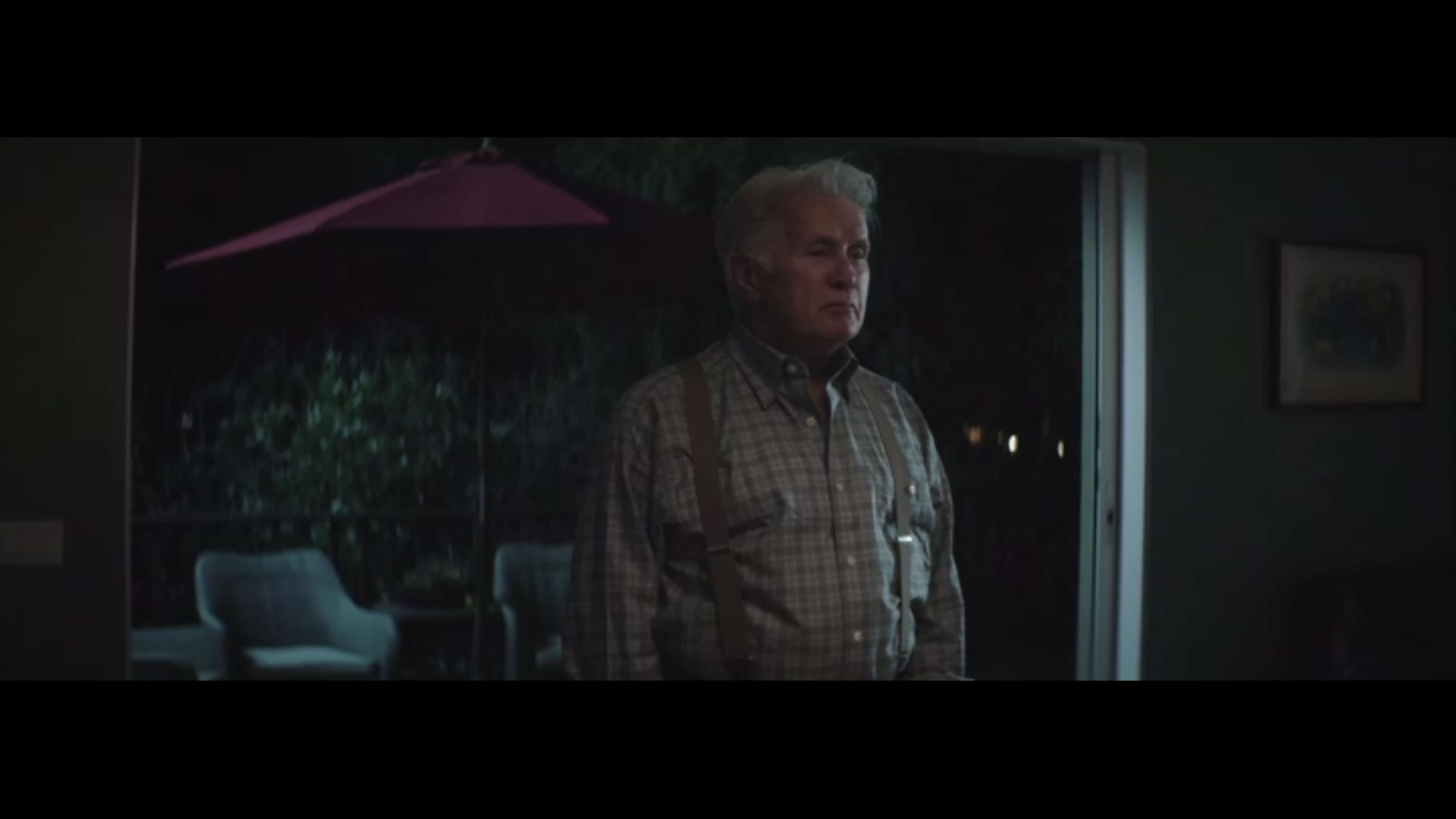 A notable writer, with multiple published books, who, for at least 30 years, has been a foster parent. Mind you, mainly of boys, due to a personal tragedy, but Alicia is special.
Aunt Tammy (Tabitha Brown)
Alicia's aunt, not sure if on her mother or father's side, who Alicia was with at one time in exchange for Tammy getting welfare money.
Things To Note | Question(s) Left Unanswered
Reason(s) for Film Rating: A rape situation and violence.
Jump Scares/ Laughs/ Tear-Jerking Moments: The ending will likely make you cry.
If you decided to rent or purchase this for Tabitha Brown, know she has one scene early in the movie, and both she and her character are barely, if ever, mentioned after that.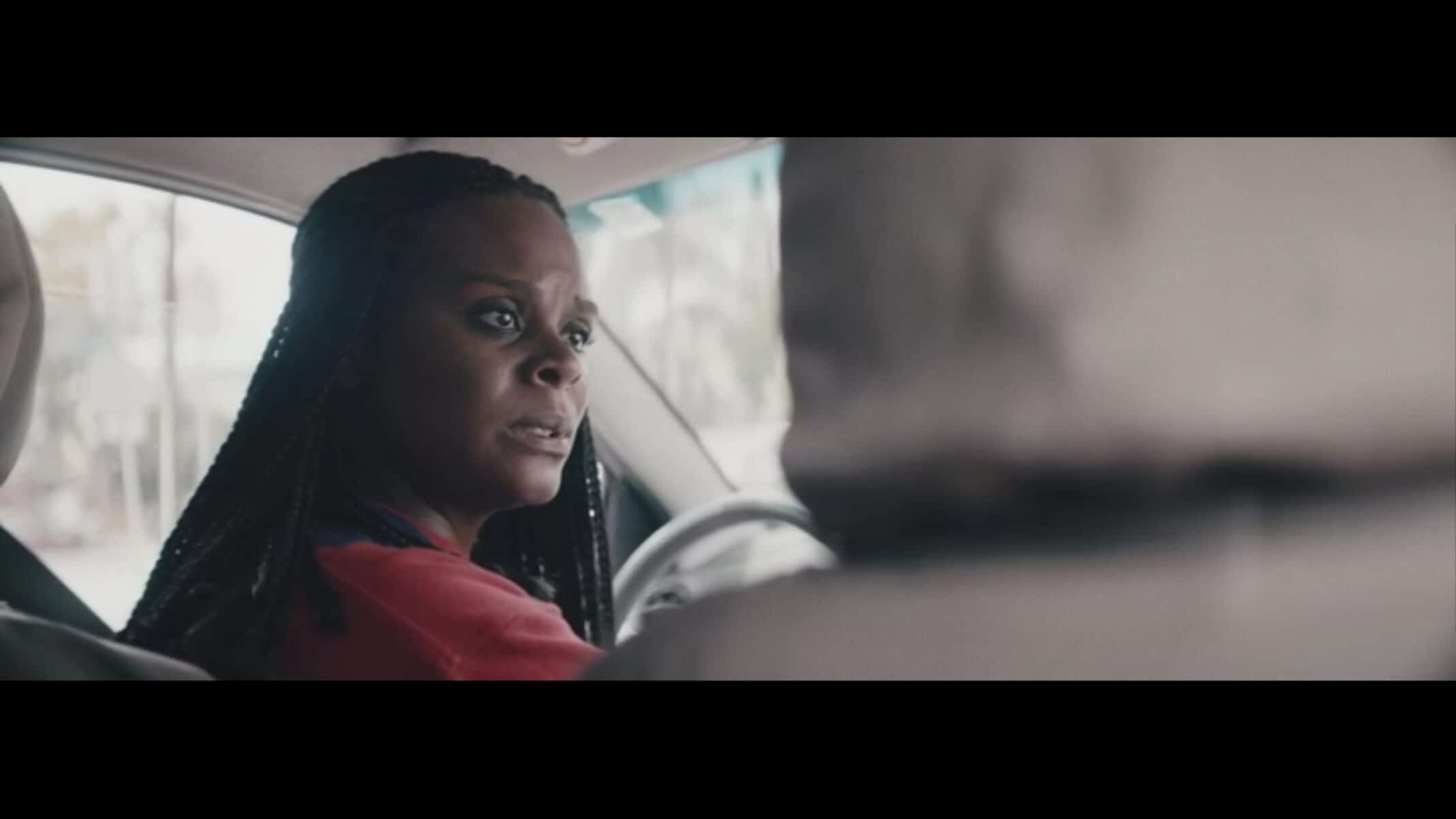 Review
---
Community Rating:
---
Highlights
Bo Never Forgetting His Daughter & Her Refusing To Abandon Him
This film's beating heart is Alicia and Bo's relationship and how much she is willing to go through, even do, to stay with her dad. And believe me when I say there is one circumstance that presents a real extreme in how desperate she is to stay with her dad. Yet, it is in the moments you see her waiting for her dad to come back from his stupor or dragging him around that you are reminded how deep a child's love is for their parent.
For let's be clear, there was a time Bo wasn't like how you see in the poster. Also, Alicia has vivid memories of those times, which adds a whole other layer to her trauma. And when you add in she lost her mother to alcohol, it only deepens her need to stay with the only family she has. Even if she can and does, multiple times, find herself with families that are well off and have everything her father can't offer.
But then there are those moments when her dad remembers who he is, and has clarity, that you can see what she fights for. In those moments, they can talk, he can tell stories, and the repeated loss is like a punch to the sternum. For just as much as you can't imagine how you would handle that, Alicia is constantly questioning how she will deal with knowing it will happen again and again.
On The Fence
Pushing Alicia To The Edge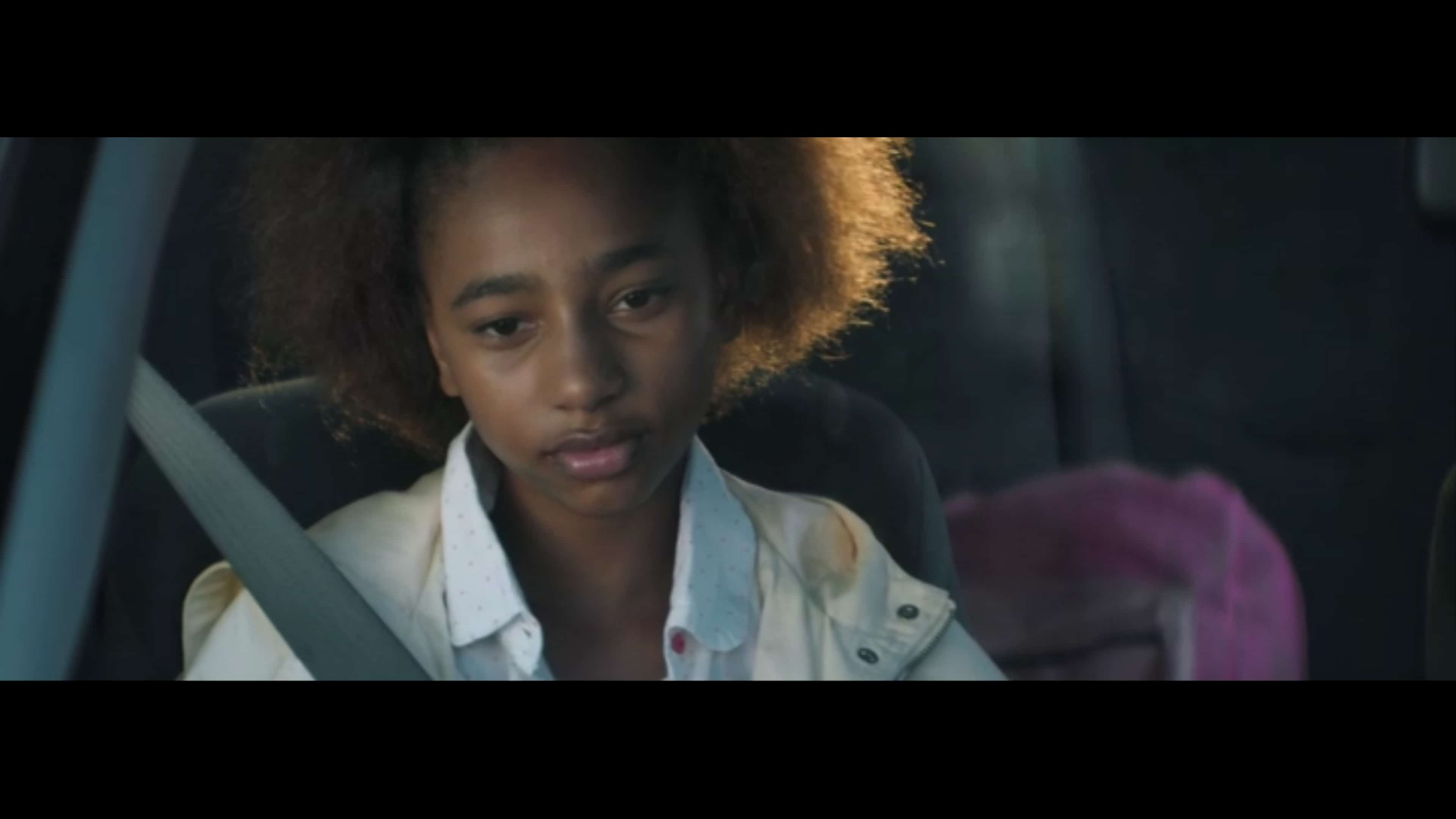 The swing between desperation and trauma to Alicia being given, or allowing herself, a reprieve, can be jarring. Especially as things get progressively worse to the point, Alicia is nearly sex trafficked. Because, yeah, it was decided things should get that far in her desperation to remain with Bo.
Yet, what can also throw you off is Carolina and John's introduction, who are the only foster parents developed, who just disappear not too long after being introduced. It pushes you to feel that, for Alicia to appreciate what they had to offer, she had to go through absolute hell, even nearly being raped, and it taints what you see the film is trying to do.
For after a certain point, it seems the film is almost punishing Alicia for staying with her dad.
Overall
Rating: Mixed (Divisive)
There is a certain amount of discomfort you'll have while watching Princess of the Row. On the one hand, a young girl homeless with her dad, who has brain trauma and PTSD, does force you to be thankful for your health and privileges. Yet, as the film focuses more and more on the trauma Alicia goes through and what she is willing to do to remain with her father, it gets uncomfortable in a bad way. Mainly since it pushes towards punishing Alicia, even feeling like trauma porn towards the end.
Hence the mixed label. While we appreciate the father/daughter bond and Alicia's struggle with not abandoning her father, there comes a point when it seems less about them. Mainly due to it eventually becoming about how far you can strain a 12-year-old before she has PTSD.
Princess of the Row Ending (Spoilers)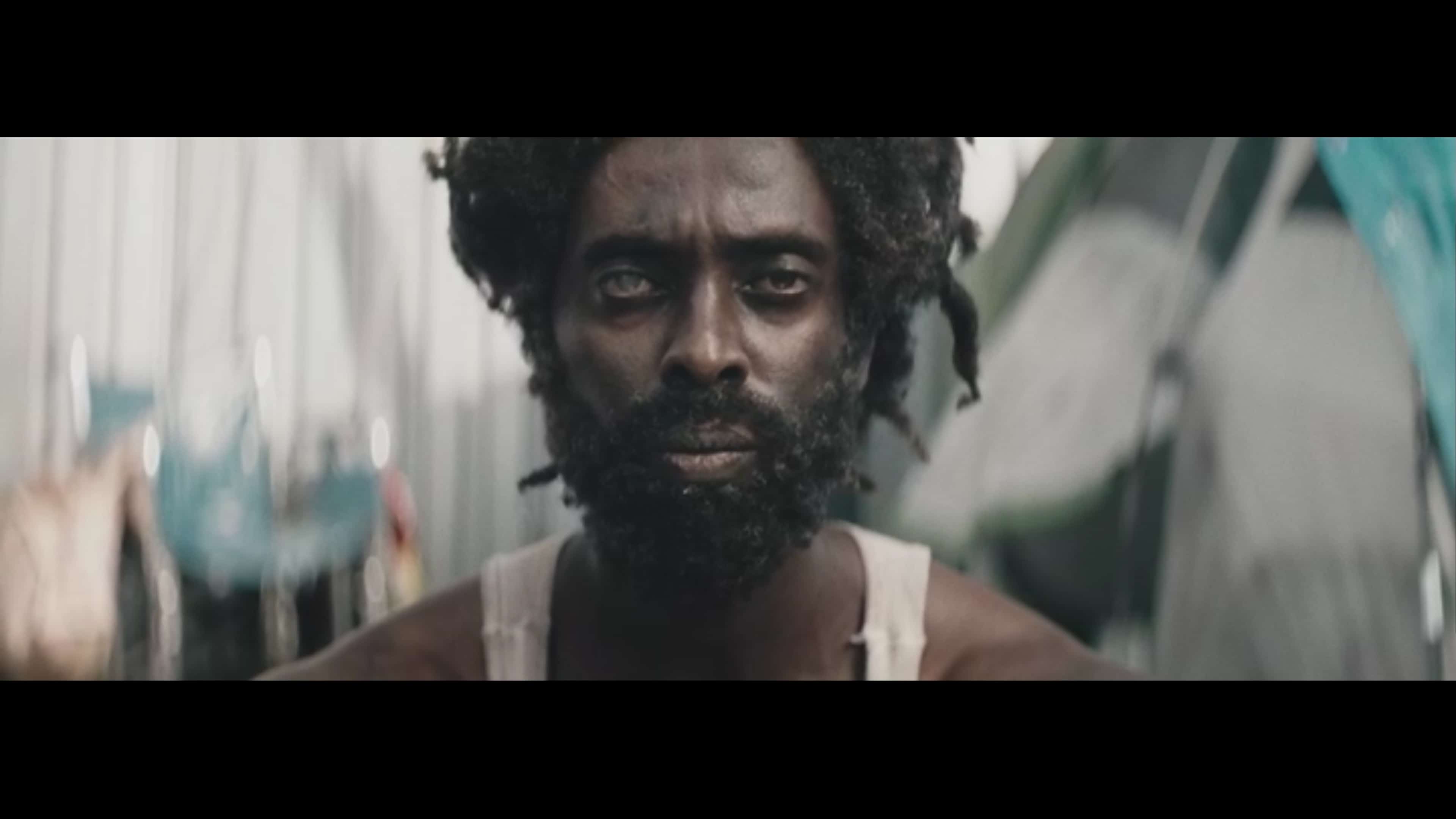 After nearly being raped, it seems clear to both Alicia and Bo that, as much as they love and want to be together, it isn't safe for Alicia. Bo, even if he mentally isn't consistently in the moment, can snap into action and defend himself. Alicia, on the other hand? She is young, and clearly, people are ready to prey on her vulnerabilities.
So after going through at least 5 or more foster homes in about a year, Alicia gives in. She decides to live with John and his wife, despite them being ten miles from skid row, which will mean visiting her dad will be an immense challenge. But, to help ease her fears, Ms. Rodriguez, Alicia's caseworker, promises to check on her dad weekly.
Now, as for how Bo feels? Well, he released Alicia before she finally made her decision. And it is revealed, in his hat, he keeps a picture of her as a child. This is perhaps how he always was able to remember who she was and why she allowed him to pull him, touch him, and speak to him without feeling triggered. He kept that one reminder so he would always know that Alicia was his baby.
Also, it should be noted the reason John and his wife only fostered boys is because his daughter, Rose, died of cancer when she was 14. After that, for 30 years, he just couldn't bring himself to fostering a girl yet seemingly wanted the parenting experience in some form.
Does Princess of the Row Have Sequel Potential?
It could easily delve into Alicia's later years, especially writing about her time on Skid Row, and do what this film does mostly avoid. Be it the lack of care for those homeless, the state of various veterans, and the agencies responsible for them, as well as the failing of mental and emotional help services. This isn't to downplay Bo rejecting help, even his VA money, but considering Alicia and him only had each other, you can see so many issues with the system glazed over. All of which could easily fill a second movie.
Summary
---
Community Rating:
---
Pushing Alicia To The Edge - 72%
Bo Never Forgetting His Daughter & Her Refusing To Abandon Him - 85%
While we appreciate the father/daughter bond and Alicia's struggle with not abandoning her father, there comes a point when it seems less about them. Mainly due to it eventually becoming about how far you can strain a 12-year-old before she has PTSD.