Level 16 Ending Explained
How Does Level 16 End?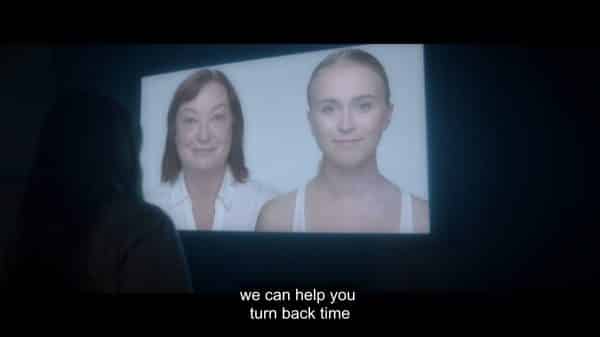 Big picture: Vestalis is a company run by Dr. Miro who is a surgeon. One who takes the skin of young women like Vivien and Sophia and puts it on older women. Hence why the girls never go outside, have to take pills which only make them active 5 or so hours a day, and must sleep on their backs, and have a skin care regime when they are less than 10. That combination, alongside filtered air, keep them looking young until their skin can be removed.
However, multiple issues lead to the end of Dr. Miro's practice. First and foremost, taking care of at least 20 girls is expensive, and he has some Eastern European mob financing and providing security. Second, while the girls are forced to separate if they get close to one another, Vivien and Sophia end up bonding. Add in the security detail are trash, to the point the half-blind Sophia can overpower them, so begins the fall of Dr. Miro's house of cards.
For with Sophia, before caught, getting Vivien a security card, her keeping herself awake long enough to save Sophia, fight Ms. Brixil, and even help save the other girls, things end quite quickly and easily. That is despite the facility having at least 5+ floors. But with only a handful of people working security – and no one checking the cameras, what do you expect? Add in the likes of Alex, the only named guard, having a bit of a limp and not being that strong, the majority of the girls leave the building with ease.
The only exceptions are Vivien and Sophia, who hold themselves up in a security office. An office Dr. Miro tries to coax them out of but with it becoming clear Dr. Miro lost control of the operation, and has lost the mob a lot of money, they kill him and move on. Leaving Sophia and Vivien to be discovered by the cops the next morning and seemingly getting their freedom.
Does Level 16 Have Sequel Potential?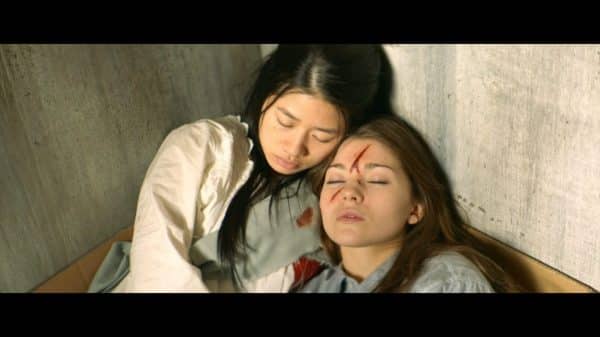 Kind of? Considering the girls were trained to integrate into families, yet never learned to read or maybe even write, the film could try to redeem itself by showing their transition. However, this is an indie movie which is a drama. The likelihood of a sequel seems slim.
Question(s) Left Unanswered
How much did it cost for a skin transplant?
What way was Vivien punished as a kid? They can't harm the skin so what did they do to her?
The project was going on for at least 3 years, how much money has the mob put into that operation?
Considering Dr. Miro bought all the children, how much did their parents sell them for?
How were the girls getting their periods handled considering they were up for less than ¼ a day?
Was Vestalis a former prison or mental hospital?
---
Follow Wherever I Look on Twitter, Like us on Facebook and Subscribe to the YouTube Channel.
[amazon bestseller="Level 16 Movie" items="3″]