IO Ending Explained (Spoilers)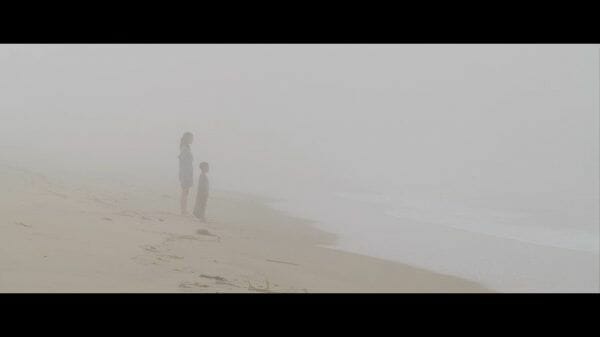 For an unquantified amount of time, Sam has been pushing her body to adapt to the outside world – hence the droplets on her abdomen. On top of that, she had been using the bees to attempt to have them evolve to become accustomed to the air of the world. From what it seems, since the bees gave birth to a new queen who could live in the ammonia-filled air, and Sam has long been eating vegetables they pollinated, has exposed her skin (fingers anyway) to the air, and more, she adapted. It isn't clear how, in a lifetime, she adapted to the air on Earth, but she did.
Hence why she found it essential for Micah, so it seems, to impregnate her. Like the "virgin queen" the bee is, that was what Sam was. She became the key to human survival on Earth, and thus she needed offspring to pass along these genes. Also, taking note of the Leda and Zeus conversation, that is what essentially Sam and Micah became. She was the one who gave birth to gods. People who could survive and conquer a nearly toxic earth and thrive.
But, considering we don't know how many humans are left on Earth, or where they are, never mind if Sam has a way to get to them, this may all be for naught. After all, her kid would need to procreate with others, and their kids with more, and not create an incest situation for Sam's science to not end up collapsing on itself.
Check Out Other Movie Reviews Below