Brother (2023) – Movie Review and Summary (with Spoilers)
In 'Brother (2023)', the compelling tale of two young brothers navigating life in a lower-income community unveils the struggles of immigrant families and the pervasive influence of societal pressures, beautifully framed within a web of budding romances, community bonds, and shocking revelations.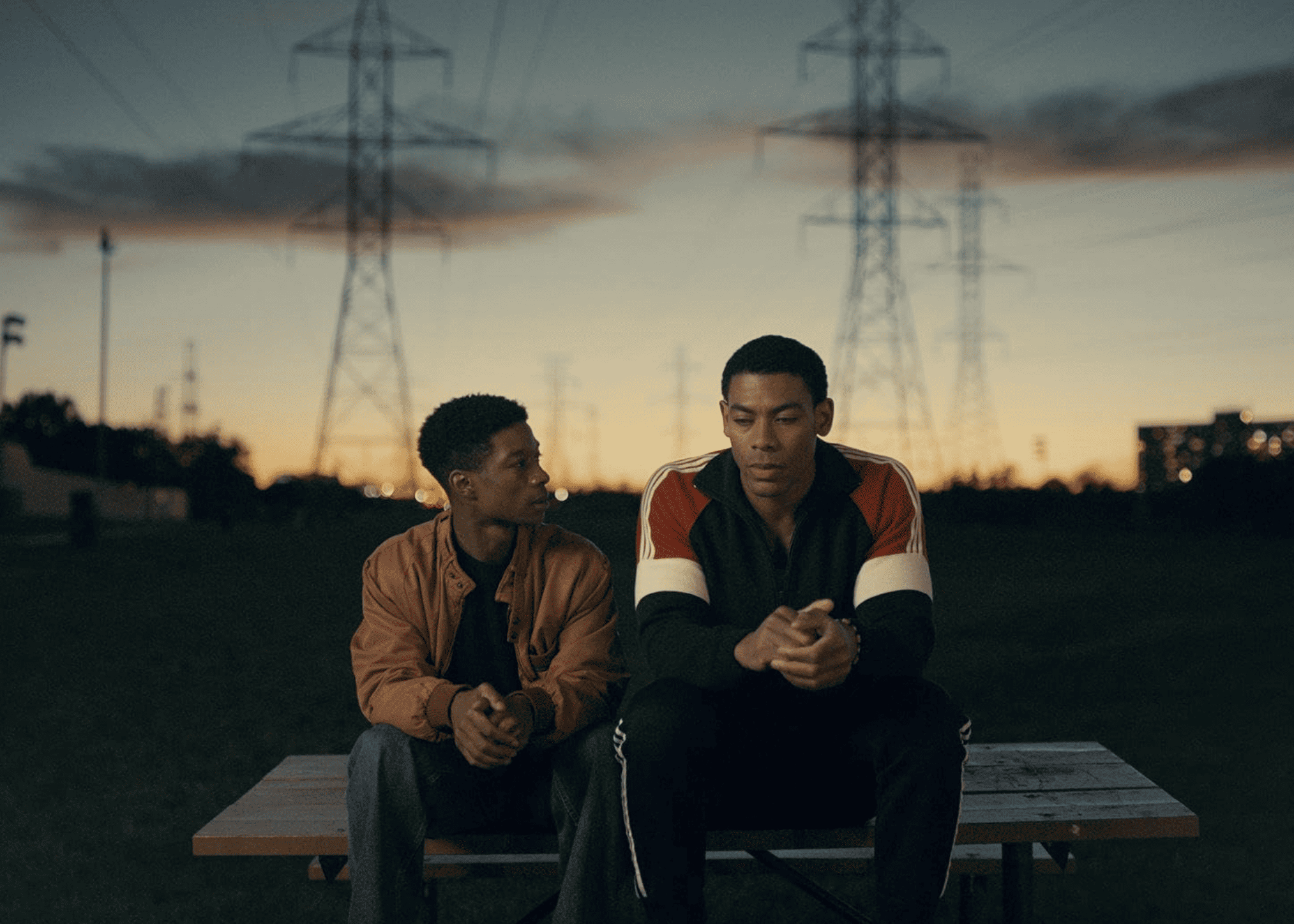 Director(s)
Clement Virgo
Screenplay By
Clement Virgo, David Chariandy
Based On
Brother By David Chariandy
Date Released (Prime Video)
August 4, 2023
Genre(s)
Romance Drama
Film Length
1 Hour 59 Minutes
Content Rating
Rated R
Noted Characters and Cast
Michael
Lamar Johnson
Francis
Aaron Pierre
Ruth
Marsha Stephanie Blake
Aisha
Kiana Madeira
Jelly
Lovell Adams-Grey
Anton
Alsseny Camara
Scatter
Mazin Elsadig
Film Summary
In the gripping narrative of "Brother," two young siblings, Michael and Francis, navigate their lives in a lower-income community along with their immigrant mother, Ruth. Francis, the older and more robust brother, becomes a pillar of protection, particularly when Ruth is absent. He also mentors Michael during their formative years in secondary education.
Michael, although more reserved, closely follows Francis's lead, exhibiting bravery in scaling an electrical tower sans restraints, confronting local bullies, and facing high-school tormentors.
Michael's ordinary existence takes a turn when Francis begins keeping late hours and mingling with questionable crowds. Francis gets the team at Desirea's involved, landing Jelly a disk jockey audition. Unfortunately, a clash with a bouncer sends Francis into a downward spiral upon returning home. He's fatally shot in a state of confusion after confronting a police officer searching for a suspect.
This tragedy stuns the entire community, causing many close to Francis to flee or lay low. Aisha, a childhood friend of Francis and Michael's love interest, emerges as the catalyst for a significant shift in the family's circumstances.
Things To Note
Why Is "Brother" Rated R
Dialog: Mild cursing
Violence: Gun violence, blood, depictions of open wounds
Sexual Content: Mild sexual scenes
Miscellaneous: Depictions of mental health issues, bullying
Character Descriptions
Francis
Tall, sturdy, and self-assured, Francis is the kind of guy who can make heads turn with just a glance. His confidence is palpable, only faltering towards the end of his life after a violent encounter. Unafraid to confront danger head-on, Francis once wielded a blade to intimidate a thug threatening his younger brother. A protector and provider for his family, Francis embarks on a quest to discover his paternal roots. Despite dropping out of school, he makes a life for himself on the streets rather than in classrooms.
Michael
In stark contrast to his older brother, Michael is the quieter and more observant of the two. He always seems to be in the shadow of Francis, seeking his protection and guidance. Although initially timid, a family tragedy propels him to assume a more assertive role, especially when his mother, Ruth, needs him most.
Ruth
Ruth is a resilient Jamaican woman who works tirelessly to provide for her sons. She embodies strength and soulfulness, often concealing details about the boys' absent father to shield them from the pain of his absence.
Aisha
Aisha is an impressively intelligent young woman who shares a Jamaican heritage with the brothers. During Ruth's mental decline, Aisha's empathy allows her to form a strong connection with her. Not only does she serve as a source of support for the family, but she also motivates Michael to realize his potential and grow into the man he's meant to be.
Review
---
Community Rating:
---
Highlights
The Preferred Son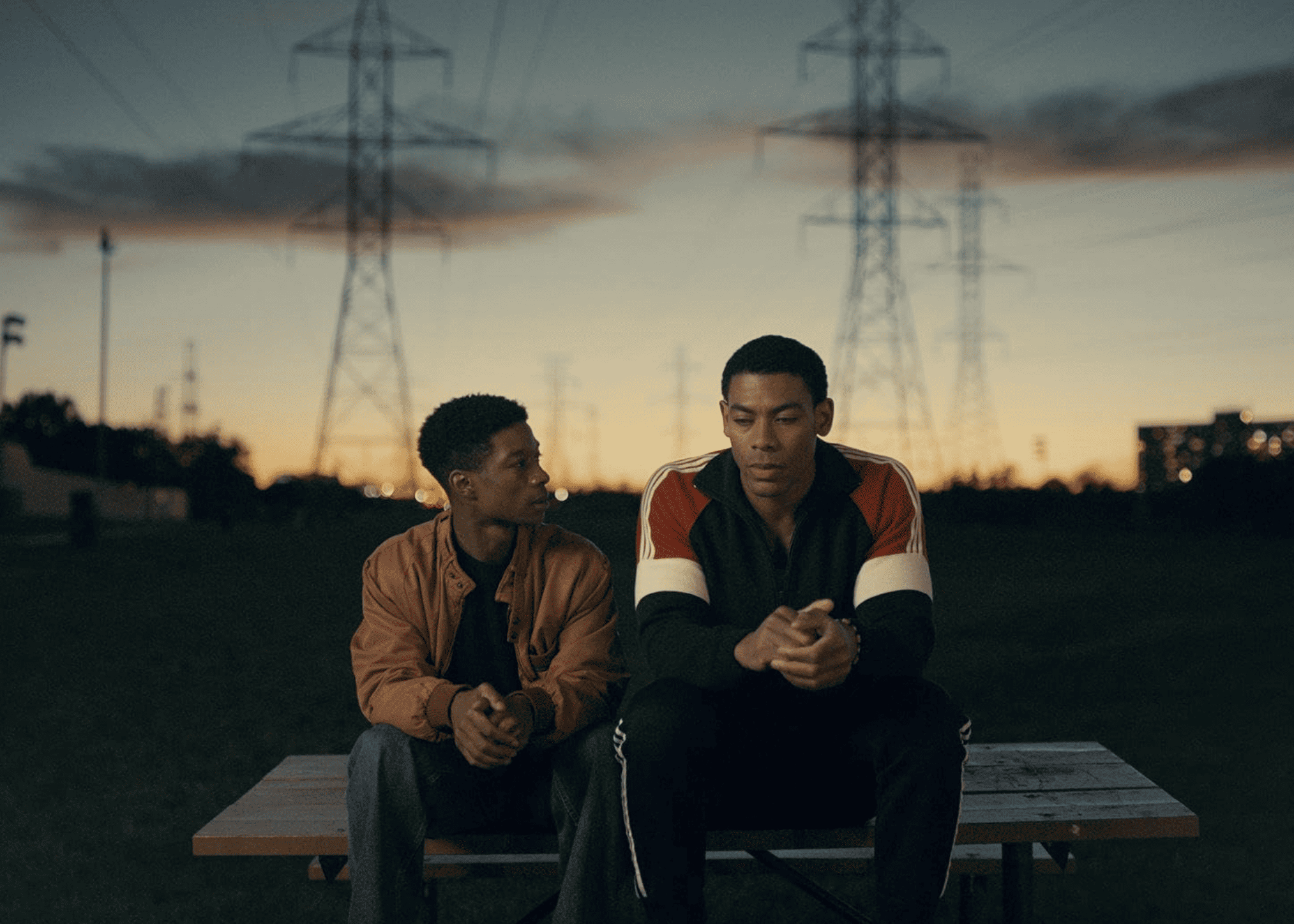 The film displays a particularly intimate dynamic between the brothers and their mother. Ruth appears to favor her elder son, Francis, who exhibits more capability and willingness than his younger sibling, Michael.
Francis even embarks on a quest to uncover their father's identity, an undertaking that Michael is reluctant to join. Francis points out that Michael's lack of self-confidence hinders him from becoming a robust, forward-thinking leader, much like Ruth's older son, Francis.
The Romantic Tension
A particular scene in "Brother" captures the tension surrounding the romantic entanglement. There's an uneasy moment when the muscular Francis enters the brothers' shared room to find Michael deep in conversation, on the floor, looking through his music with the intellectual Aisha. Michael's longstanding crush on her is gradually revealed through cleverly interspersed flashbacks throughout the film.
Masculinity Explored
Paths to Manhood
The film follows the divergent paths of the two brothers as they grapple with the world, each defining their versions of virtuous manhood. Michael, initially tentative in his approach, finds his courage ignited under the threat of adversaries and the captivating charm of Aisha.
On the other hand, Francis's romantic interests lead him in an unexpected direction, specifically to a captivating man at seen Desirea's. A curveball is thrown when he's seen heading backstage with a female artist. It is later revealed that his lover is the disc jockey, Jelly, with whom he shares passionate encounters.
Their common struggles often bring the protagonists under immense stress. Francis bristles against the frequent police intrusions, especially when he suspects a potential mishandling of his partner, Jelly.
Meanwhile, Michael manages to open up emotionally under Aisha's influence. He even displays a newfound maturity when he apologizes after causing an unwarranted scene at their apartment, where Aisha was merely trying to comfort his mother.
On-The-Fence
A Mother's Decline
Following Francis' death, their mother, Ruth's, mental health noticeably deteriorates. The tragedy of losing her son, who had long been the family's anchor, shakes her world. This is especially evident considering she used to work overtime frequently, often justifying to her sons the need to earn one and a half times her wage.
One early morning, Michael finds Ruth in a foggy state of mind. He discovers her absentmindedly crushing boiled eggs and overcooking food on the stove. Treading carefully, he lovingly tends to his distressed mother, steering her away from the kitchen.
Into this tense atmosphere steps Aisha, attempting to provide solace by connecting Ruth with her Jamaican roots, a shared heritage with Aisha's father. However, Michael reacts vehemently to this, returning home enraged after discovering Aisha has invited community members into their home. His ire persists despite witnessing his mother joyfully dancing in the living room.
Low-Points
The Struggles of Inequality
The film illuminates the stark realities of inequality, from over-policing to food deserts and violent surroundings. But more than highlighting these issues, it offers a poignant perspective of these struggles through Michael's experiences, adding an emotional depth to the societal critiques.
FAQs

What is the significance of the mother's declining mental health after Francis's death?
The decline in Ruth's mental health underscores the devastating impact of Francis's death. As the family's stronghold, his absence leaves a void, causing Ruth to descend into a state of confusion and distress, highlighting the painful toll of loss.
What is the primary conflict in "Brother (2023)"?
The primary conflict arises when Francis, the older brother, starts mingling with a dangerous crowd and ultimately gets shot after a confrontation with the police. This incident shocks the community and significantly impacts the family dynamics.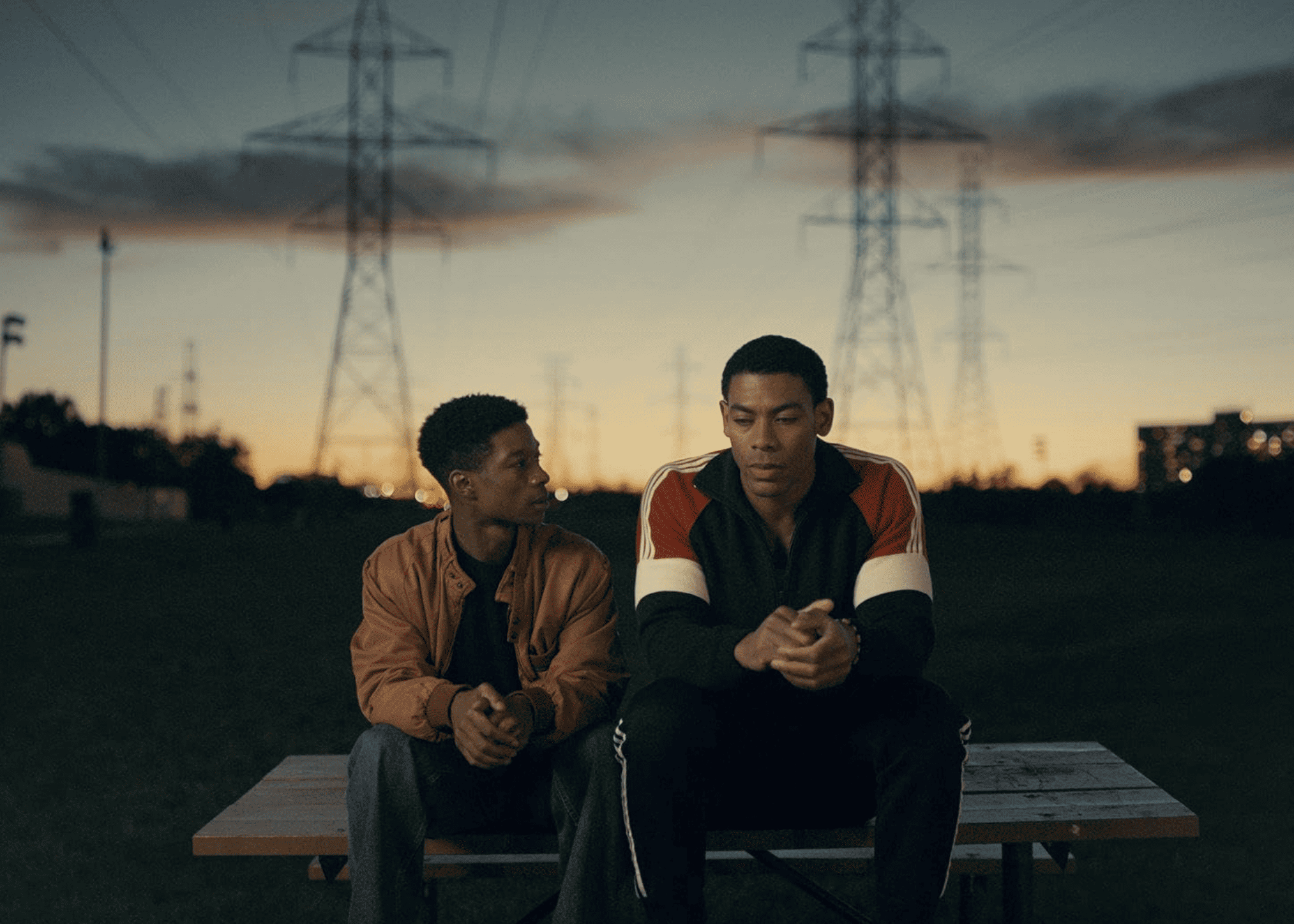 Brother (2023) – Movie Review and Summary (with Spoilers)
Overall
To sum up, 'Brother (2023)' is a potent, captivating drama that delves deep into the hardships of life in a lower-income community, tackling issues of family dynamics, societal expectations, and the inequity of opportunity. This film pulls at the heartstrings, weaving a narrative enriched with genuine emotion, and yet never shying away from the harsh realities many immigrant families face. It takes the viewer on a journey of growth and loss, love and heartbreak, offering a lens into the complexities of survival and kinship. Ultimately, the film leaves an indelible mark, prompting reflections on the power of community, resilience, and the human spirit.
Highlights
Masculinity Explores
The Romantic Tension
Captured: Struggles of Inequality
---
Follow, Like, and Subscribe
Community Rating: 92% (1 votes)