Surprisingly, the most interesting thing about A Christmas Prince: The Royal Wedding isn't the wedding but an investigation.
---
Director(s)
John Schultz
Written By
Nathan Atkins
Date Released
11/30/2018
Genre(s)
Holiday, Romance, Comedy
Good If You Like
Holiday movies

Movies Building Up To A Wedding

Smart-Mouthed Kids

Noted Cast
Amber
Rose McIver
Mrs. Averill
Sarah Douglas
Rudy
John Guerrasio
Sahil
Raj Bajaj
Richard
Ben Lamb
Emily
Honor Kneafsey
Simon
Theo Devaney
Ivana
Katarina Cas
Leopold
Simon Dutton
Images and text in this post may contain affiliate links which, if a purchase is made from those sites, I may earn money or products from the company. Most affiliate links contain an upward facing, superscript, arrow.
A Christmas Prince: The Royal Wedding's Plot (Ending on 2nd Page)
It has been roughly 349 days since Amber first got engaged and it has been quite the whirlwind for her. However, what she was never prepared for was the expectations of being queen. Something Mrs. Averill pummels her with within weeks of the wedding. I'm talking protocols she has to follow, what is and isn't allowed on her blog, and then when you add wedding designer Sahil into the mix? Amber ends up going through hell.
She isn't the only one dealing with a challenge though. Rudy, Amber's dad, is rubbing some people the wrong way with his NYC personality. However, the person who is dealing with the real issues is Richard. Despite there being a Prime Minister, and thus Richard likely not being an absolute monarch, he is receiving a lot of the blame for a failed initiative to modernize Aldovia. Which, with him being pulled as many an elected Member of Parliament fear losing their seat, he can barely be there for Amber when she needs him. Which causes quite the chasm within days of their wedding. Leaving you to wonder, was a year perhaps not long enough?
Collected Quote(s) or .Gifs
"For crops to flourish, rain must fall"
Highlights
Emily & Rudy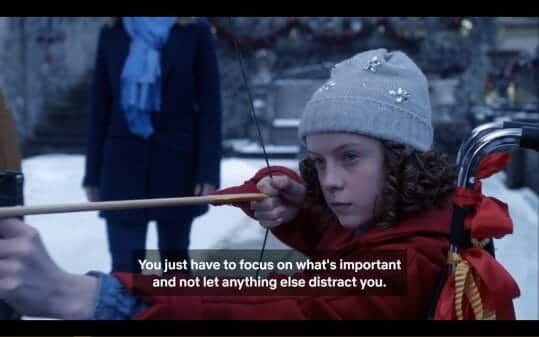 As with the first movie, Emily's quip and charm is one of the driving points of the movie. Almost to the point you could call her a scene stealer yet she isn't a selfish performer. Yes, most are used for fodder when it comes to her jokes, Simon especially, but there is a decent give and take involved. However, they do swap out her being part of a sob story by giving her a little boyfriend. Nothing major, but they have something cute enough to go "awe."
But, she isn't alone in feeling like she borderline steals each scene, if not the whole movie. Amber's dad, Rudy, being that his personality is in direct conflict with nearly everyone in Aldovia's royal family, and the staff, he becomes quite the hoot. However, while seeing Mrs. Averill cringe with having to work with him, it is his scenes with Chef Ivana which are the biggest highlight. If only because she came off as a stereotypical Eastern Europe woman but proved said persona was false. Yes, she had a hard life, but a moment in which Rudy felt he pushed her too far was misinterpreted.
Leading to the vibe, from Emily, Rudy, and damn near every character in the movie, it seems the following year there might be a whole lot more couples – some maybe even getting married.
The Corruption Investigation
Honestly, and I know this may seem weird to say, the best part of this film is watching Richard deal with this economic crisis and see how it is affecting his nuptials. For it is with the people turning on him, the royal family, that we're reminded this isn't some ladida tale about an American girl meeting a prince and becoming a queen. There are layers to what she is getting herself into that, apparently, over the course of nearly a year, she never prepped for or considered.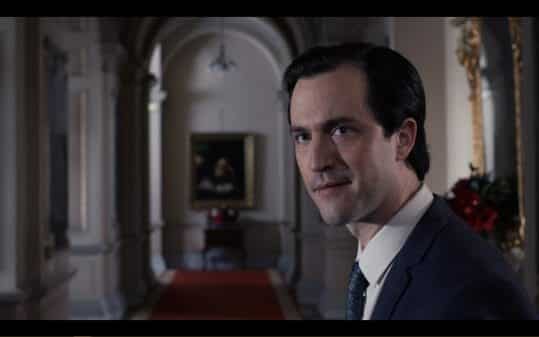 So with the economic situation, then the possibility of corruption, we get something far more interesting than perhaps expected. Even though you'll likely be able to guess who is causing all the issues. Though, I will admit, at first, you may have more than one suspect.
Criticism
The Wedding Is Honestly The Least Interesting Thing About This Movie
Between Mrs. Averill beating protocol down Amber's throat to the very flamboyant Sahil, there is very little about the wedding which will maintain your attention. If anything, you are forced to recognize it is what is probably going to hook a lot of people but, luckily, there were some options given in case weddings are of no interest to you. Perhaps the bulk of Amber's story, in general.
Was there a strong need for a sequel? Depending upon your interest, not really. A Christmas Prince: The Royal Wedding doesn't feature the kind of relationship which dreams are made of. The whole wedding bit is similar to dialog in an action movie, it just pushes the plot along. Yet, while the wedding portion isn't a strong sell, there are luckily other options. Be it the smart mouth kid, the father who is fully himself, without apology, or the terrible economic state of Aldovia and the effect that has on everything.
Hence the mixed label. While certain characters bring a sense of enjoyment to the film, many just exist. Sadly, that includes our leads who this film is about. Yet, even if not into Amber and Richard's relationship, the sequel surprisingly gives you alternatives to invest in. Just in case you were forced to watch this with someone.
---
Follow Wherever I Look on Twitter, Like us on Facebook and Subscribe to the YouTube Channel.
---
Check Out Other Movie Reviews Below