65's serious tone stifles a fun premise of Adam Driver fighting dinosaurs.
Director(s)

Scott Beck and Bryan Woods

Screenplay By

Scott Beck and Bryan Woods

Based On

N/A

Date Released (

In Theaters

)

March 10, 2023

Genre(s)

Action

Duration

1 hr. 33 mins

Content Rating

PG-13

Noted Cast

Mills

Adam Driver

Koa

Ariana Greenblatt

Nevine

Chloe Coleman
This content contains pertinent spoilers. Also, images and text in this post may contain affiliate links which, if a purchase is made from those sites, we may earn money or products from the company.
Film Summary
Sixty-five million years ago, pilot Mills and his family resided on a planet called Somaris. Mills explains to his family that he's leaving the planet on a space expedition to find a cure for his daughter Nevine's illness. But Mills' spaceship crashes on planet Earth, not only killing all of the spaceship passengers, but he arrived when dinosaurs occupied the planet.
On the planet, Mills finds Koa- a young girl from the ship who does not speak the same language but is also looking for her family. They must try to survive together against dinosaurs and an asteroid quickly approaching Earth.
Things To Note
Why Is "65" Rated PG-13 
Dialogue: Mild

Violence: Dinosaur violence and peril but nothing too bloody

Sexual Content: None

Miscellaneous: N/A
Character Descriptions
Please Note: This character guide is not an exhaustive list of every cast member, and character descriptions may contain what can be considered spoilers.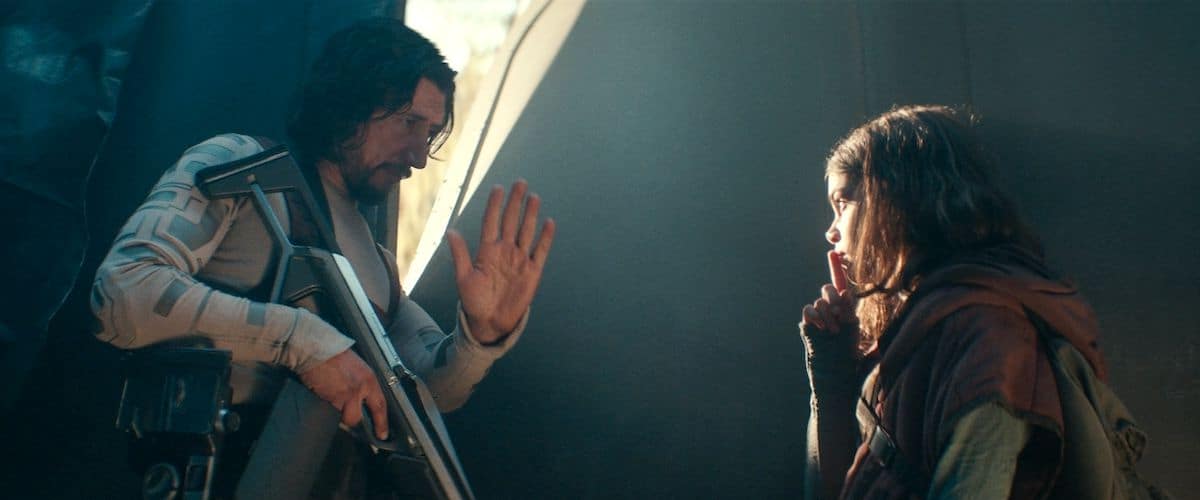 Mills 
A sharp and irrepressible fighter and pilot with the sole mission of returning home. While his initial goal was to save his sick daughter, Koa becomes his surrogate daughter on earth. 
Koa
A child and the other sole survivor of the spaceship. While she can't communicate much with Mills, she also wants her family back and empathizes with Mills and the dinosaurs on the planet. 
Nevine
Mills' sick daughter. She understands her father is leaving to help her but misses him.
Review
---
Community Rating:
---
Our Rating: Mixed (Divisive)
Highlights
CGI Dinosaurs Are a Cinematic Treat
It's always a thrill to see another movie invest good money into a special effects team that can make dinosaurs frightening again. Kudos to Framestore and Ghost VFX for making the Cretaceous period on earth a dangerous place with every step you take. 
Low Points
Somber Tone Clashes with Fun Premise
The most disappointing aspect of 65 is on paper. The film has a fun premise: Adam Driver fights dinosaurs with space guns. But the film that takes place is deadly serious without a wink or smile about its premise- making a very unfun time at the theater. Even as the credits roll and the heroes take off safely, the music is grim, influencing the audience to walk away quietly. 
On The Fence
Thin Characters with Little Growth
The character exposition feels obligatory, like it's checking off a box rather than evoking any emotion from the viewer. The dialogue is minimal, and while the communication between Mills and Koa is intentionally stunted, the film provides only one visual scene of the two bonding, leaving the audience numb to care for these two people's survival.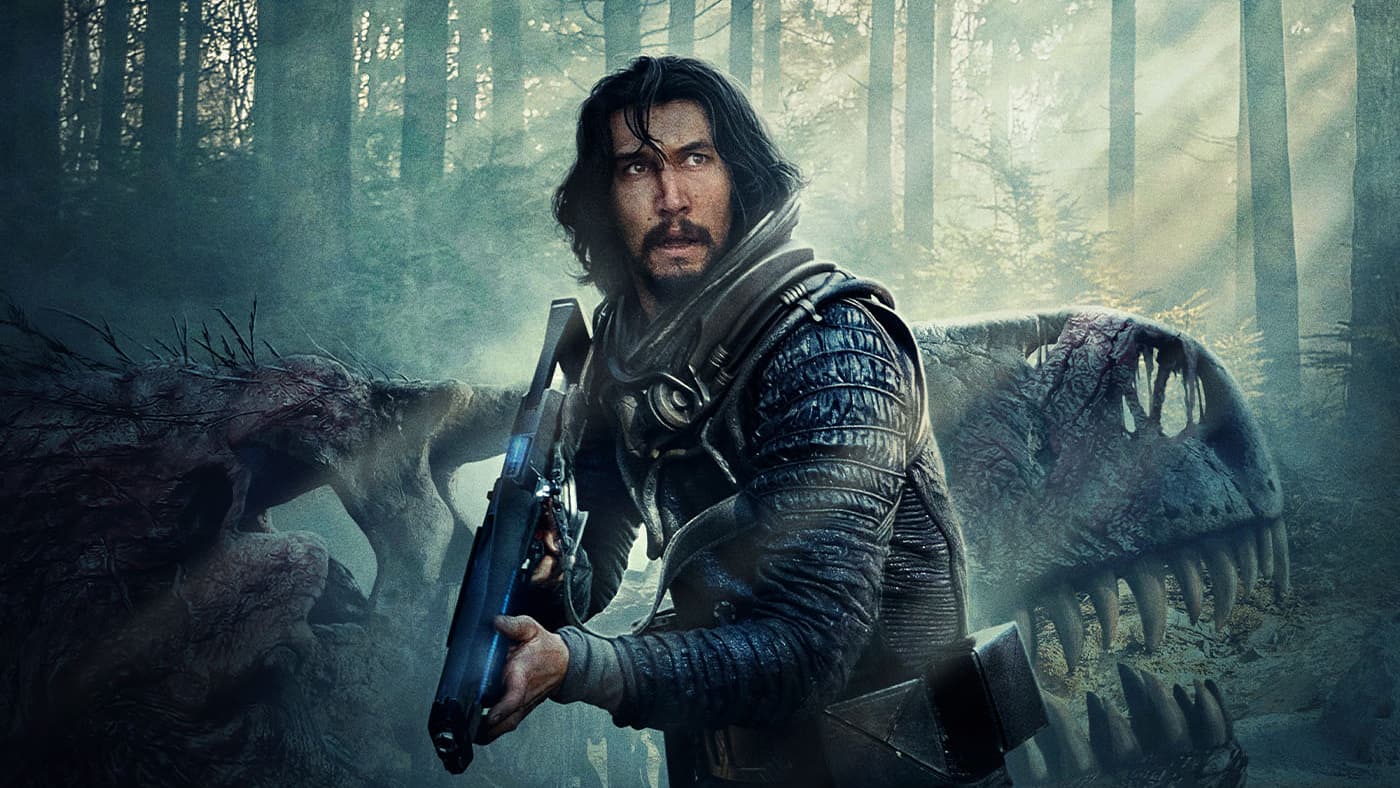 65 (2023)- Movie Review/Summary
Overall
While the CGI dinosaurs are thrilling, little character development and a grim tone are not a fun time at the theater.
Highlights
CGI Dinosaurs Are a Cinematic Treat
Disputable
Somber Tone Clashes with Fun Premise
Thin Characters with Little Growth