A guide for the Quibi series "Don't Look Deeper." Notes are cast members, information about their character, and other details about the show.
---
Please Note: This content contains pertinent spoilers, descriptions are updated as new information is presented, images changed as better ones are captured, and this is not an exhaustive list of every cast member, guest star, or reoccurring role.
Aisha (Helena Howard)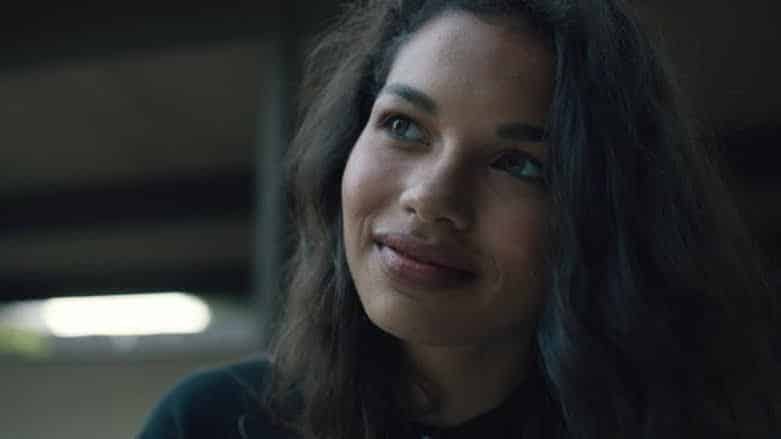 Character Introduction
For a good part of Aisha's life, she has had issues with her optic nerve, which caused spasms and blackout episodes. Just in the current year alone, she had three. But, to her knowledge, these spasms were something which were unfortunate genetics.
However, upon accidentally cutting herself, she discovers the reason her eye may have issues, is because she is an advanced robot. One that, by the end of the first few episodes, learns she has been repeatedly erased.
Additional Information About Aisha
S1E1: Has a desire to go to RISD, a Rhode Island school for design, as her mother did.
S1E2: Serial code appears to be DI5UV219
S1E4: Her abilities allow her to hack into systems on command but she has limited memory and processing power.
S1E7: Was purely software 6 years ago
S1E8: Got her body 5 years ago, with it not being clear who she was based on.
S1E11: She was scheduled to go offline 5 years ago
S1E12: Was stolen approximately 4 years ago.
Quotes
---
Levi (Jan Luis Castellanos)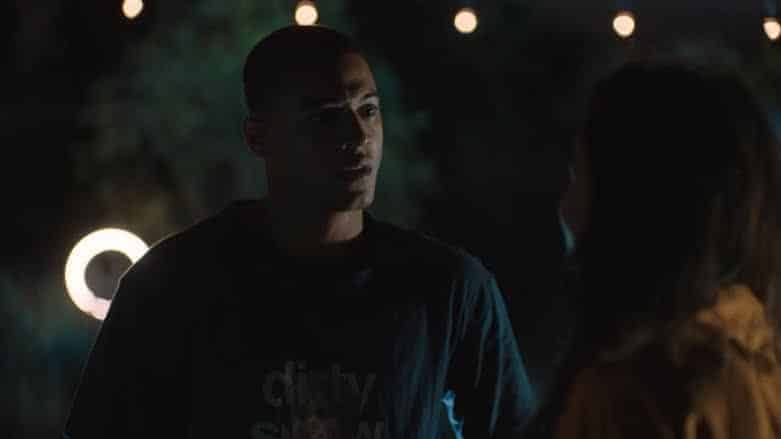 Character Introduction
Aisha's boyfriend at the start of the series.
Additional Information About Levi
Quotes
Cari (Belissa Escobedo)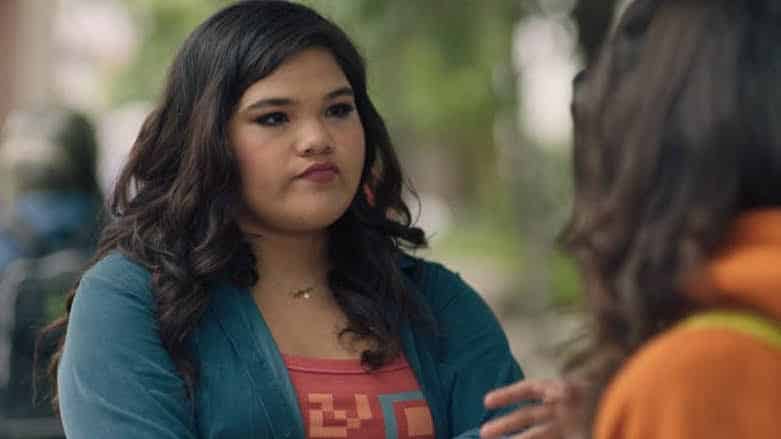 Character Introduction
Aisha's best friend
Additional Information About Cari
Quotes
Martin Taylor (Don Cheadle)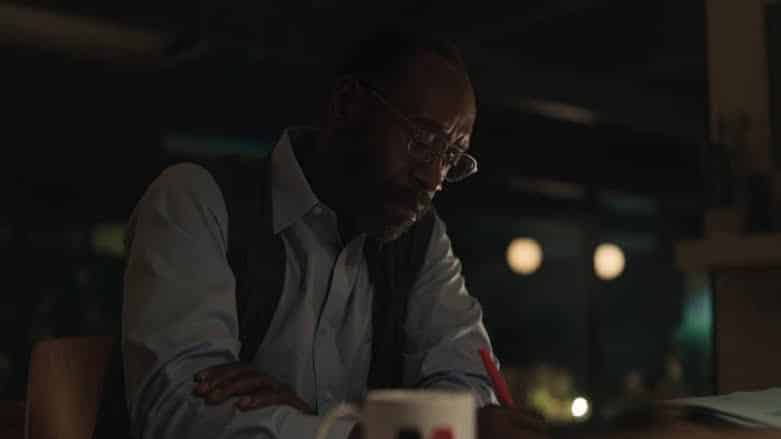 Character Introduction
An English professor, as well as Aisha's father, who is raising her on his own.
Additional Information About Martin
S1E6: Is a divorcee, and lost his daughter, Cynthia, at the age of 8, to salmonella. We're told she would be about 13, as of the flashback portion of "Episode 6: Source."
Quotes
Sharon Carter (Emily Mortimer)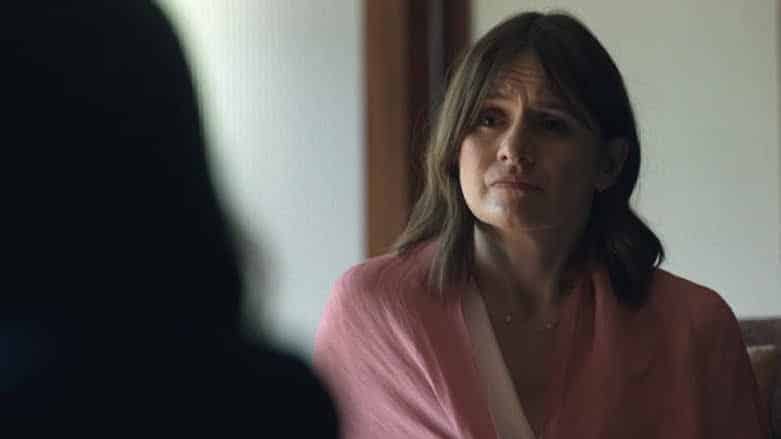 Character Introduction
Aisha's therapist, who is aware she is a robot and seems to be the primary one wiping her memories.
Additional Information About Sharon
S1E10: For over 35 years Sharon has been tinkering with robotics. The first item being a doll she had as a child.
Quotes
Emily (Ema Horvath)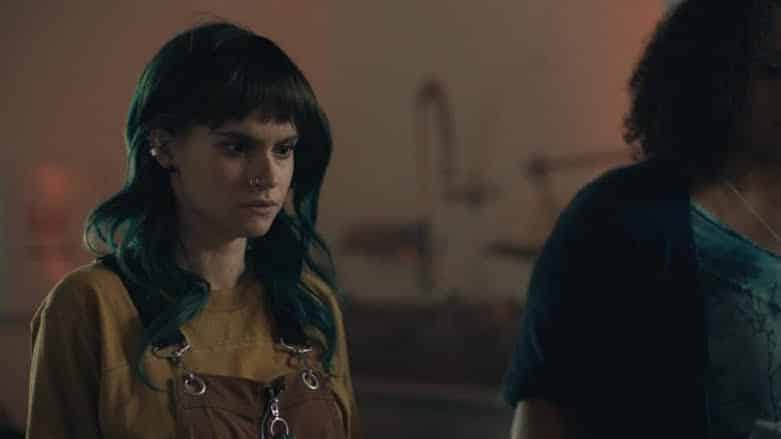 Character Introduction
To say Emily is odd would be an understatement. But it isn't because she is a teacher's pet, but more so, upon discovering Aisha's truth, she doesn't let it go. She forces her to reveal her truth and considering the way she acts, who knows what she may do with this information.
Additional Information About Emily
Quotes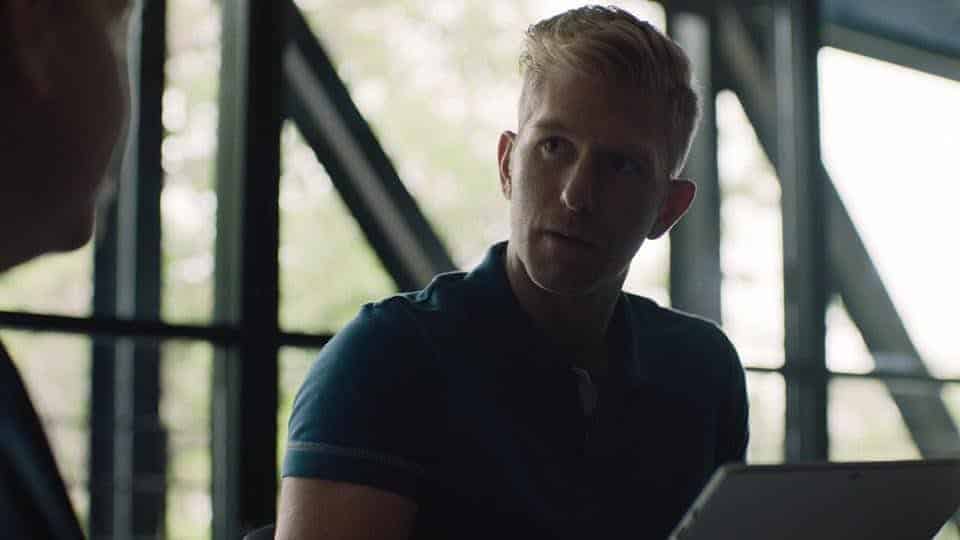 Character Introduction
The CEO of Rylium Technologies, an international company, who often conflicts with his brother, Abel, about the direction of the company.
Additional Information About Noah
Quotes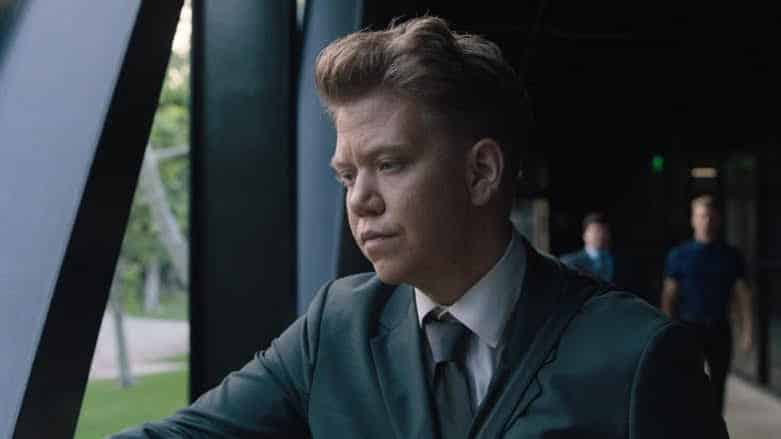 Character Introduction
While Abel is a notable part of Rylium Technologies, thanks to his brother, he is seen as someone who should be given only very specific tasks and is more good for handling dirty work than anything else.
Additional Information About Abel
Quotes
---
Calian (Tyler Ghyzel)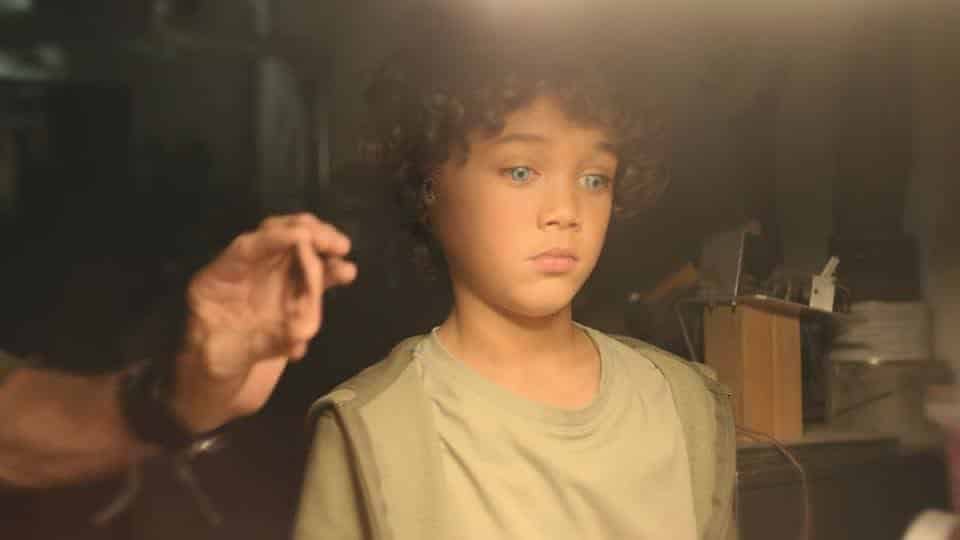 Cailian was designed, approximately 5 years ago, to be a little brother for Aisha, due to her feeling lonely.
Additional Information About Calian
Quotes
---
General Information
| | |
| --- | --- |
| Network(s) | Quibi |
| Creator(s) | Charlie McDonnell, Jeffrey Lieber |
| First Aired | 7/27/2020 |
Official Synopsis
Set in Merced, California, "fifteen minutes into the future," DON'T LOOK DEEPER centers on a high school senior who can't seem to shake the feeling that something about her just isn't right. And that something is… she's not human… not one of us. This revelation of what she really is, where she comes from, and who has started looking for her, sets in motion a series of events that suddenly puts her entire life in jeopardy.
Groups & Organizations
Rylium Technologies (Season 1/ Episode 4): One of the main companies which make service bots, specifically Gear Bots, or embeds, but have the potential to expand beyond the consumer market. One specific area they have looked into is military bots as well as some medical products like nanobots.

S1E9: Is located in or near Vancouver
Notable Episodes
When Martin, Sharon, and Aisha Became A Family (Episode 6): It happened four years before the series began in Dallas, specifically the University of Dallas.
A Long Time Ago, We Could Have Been More than Friends (S1E11): We learn Aisha formerly had a HUGE crush on Jenny, but with her acting obsessive, and like a stalker, she was wiped and forgot Jenny completely. This was done without a thought of how it would make Jenny feel.
Notable Locations & Items
Merced (Season 1): The town Aisha is from and where things take place
Merced Tech (Season 1): The school Aisha, Cari, Levi, and Jenny go to.
Terms To Know
G.E.A.R: General Engineering of Autonomous Robotics

S1E9: Their main purpose is buying and selling marketing data

emBed: The robotic units that G.E.A.R is known for but the software is all Rylium.
Where To Watch