A cast and character guide for the series Dirty John featuring who plays who, information about each character, and other noteworthy information about the show.
---
Please Note: This content contains pertinent spoilers, descriptions are updated as new information is presented, images changed as better ones are captured, and this is not an exhaustive list of every cast member, guest star, or reoccurring role.
---
Betty Broderick (Amanda Peet)
First Noted In – Season 2, Episode 1 "No Fault"
Brief Description
From USA Network: […] a beautiful blonde that up until this point, has kept an impeccable façade of happiness. She is the perfect Southern Californian wife and mother who married her college boyfriend, Dan Broderick, and charms everyone she meets.
Additional Information About Betty
S1E2: Met Dan in 1965 in South Bend, Indiana.
Quotes
---
Dan Broderick (Christian Slater)
First Noted In – Season 2, Episode 1 "No Fault"
Brief Description
From USA Network: […] a cunning and sharp-witted powerful lawyer in Southern California. With Betty serving as the main family provider, he was able to get through both medical and law school until he finally exploded into the San Diego legal community as a powerhouse.
Additional Information About Dan
S1E1: Has a MD from Cornell, and a Harvard legal degree, with a focus in medical malpractice.

Was murdered in 1989 and the show starts in 1986.
Quotes
---
Bob Munro (Andy Buckley)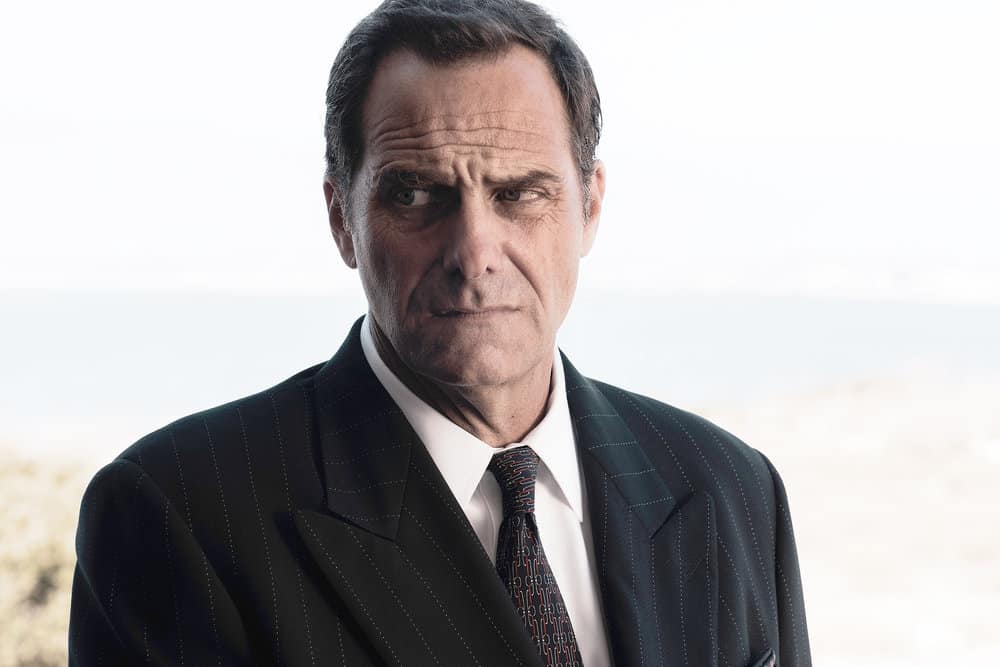 First Noted In – Season 2, Episode 1 "No Fault"
Brief Description
Betty's attorney in the first episode.
Additional Information About Bob
Quotes
---
Connie Britton As Debra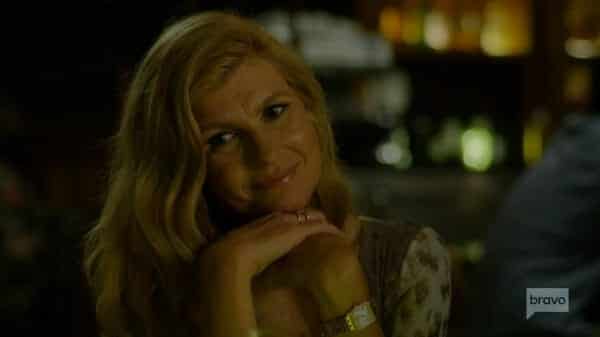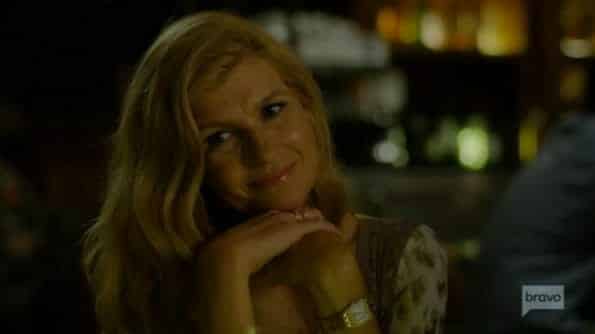 Who Is Debra
A mother of three, four times divorcee, she runs an interior designing operation and has a rather nice life. However, even with online dating being a bust a lot, and the four divorces, she still wants love. Though, with her living with Veronica, a serious Debbie Downer, she makes looking for love difficult. Especially since she pushes the idea her mother has horrible taste in men. Something which, among other comments, makes their relationship very strained. However, when it comes to her other kids, she has a much closer relationship.
Quote(s)
"If you feel like you're in a tug of war, just drop the rope."
– Season 1/ Episode 1 "Approachable Dreams"
---
Juno Temple As Veronica "Ronnie"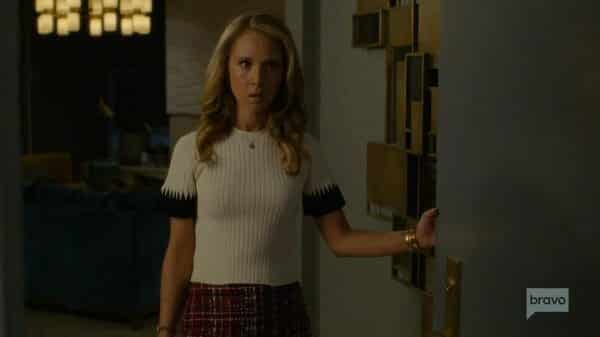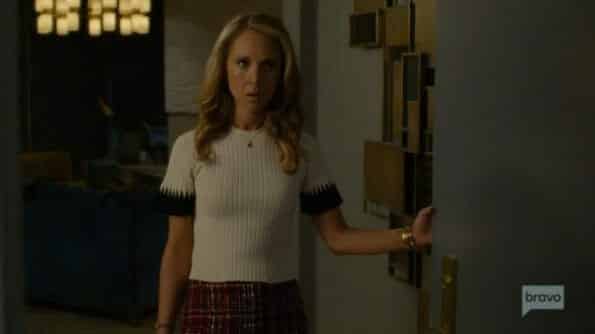 Who Is Veronica "Ronnie"
Veronica seems like she comes straight out of a reality TV program with her antics. If it isn't locking up her pocketbooks in a safe, it is her telling it like it is. She even notes she doesn't deal with people, they deal with her to let folks know she is in control.
As for what there is to know beyond her personality? Well, we are told she is interested in being an aesthetician. Also, she knows how to put an outfit together.
---
Julia Garner As Terra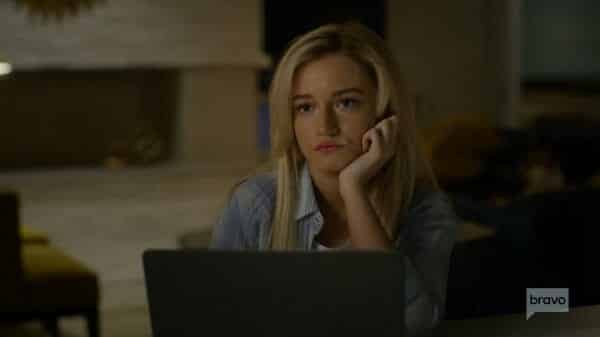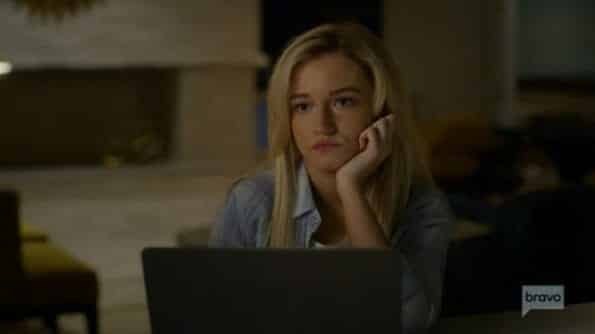 Who Is Terra
From what it appears, Terra is the youngest of Debra's 3 kids and she seems more geared toward being like her older brother, in terms of someone Debra won't have to worry about, than Veronica. For one, she has a nice boyfriend, is using her love for animals to drive her training to become a pet hygienist, and she is, for the most part, sweet. She, like Veronica, does butt heads with John but, for the most part, she doesn't have much in the way of problems with anyone.
---
Eric Bana As John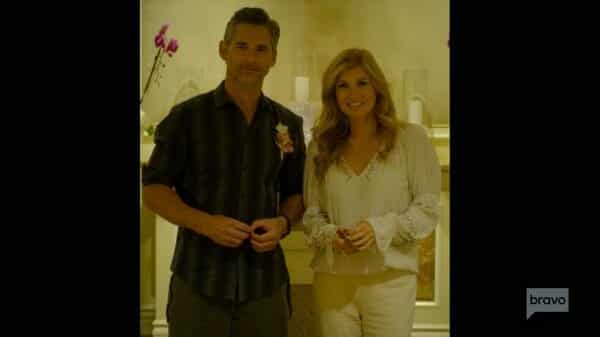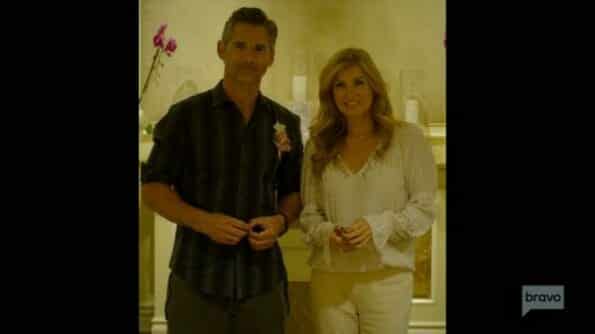 Who Is John
John is an anesthesiologist with a masters in nursing and seemingly a doctorate in something related. He is in a bit of debt, thanks to taxes and child support, and he claims he was part of Doctors Without Borders long ago – hence a scar on his abdomen. When it comes to Debra, while there was a bump after their first date, an apology smoothed things over and ever since, the main issue he has had is with her daughters. Veronica sees him as a gold digger, as she has seen most of her mom's exes, and Terra isn't comfortable with him moving into her mom's new house. Though, it should be noted, he was rather rude to her when they met so that didn't help things.
Yet, with him getting married to Debra, it seems the girls may have to learn to live with him – for however long the marriage lasts.
Episode 2 Update
It is established that, on top of being a con artist, John has quite the rap sheet.
---
Kevin Zegers Plays Toby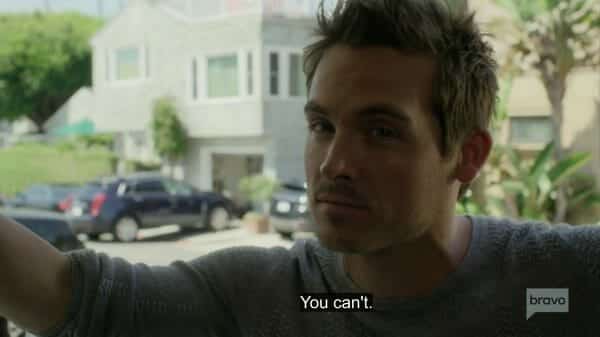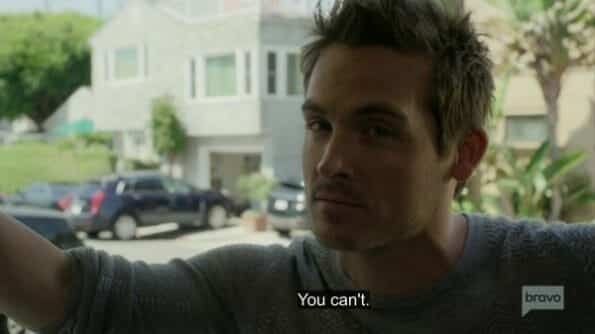 Who Is Toby
Toby is Debra's nephew whose mom was killed by his dad and is on his cousin Veronica's side when it comes to having a negative opinion of John.
---
Jean Smart Plays Arlane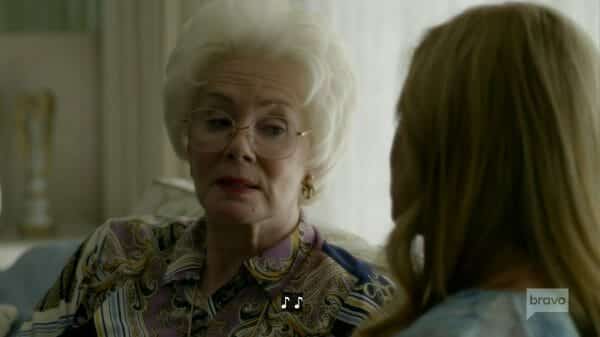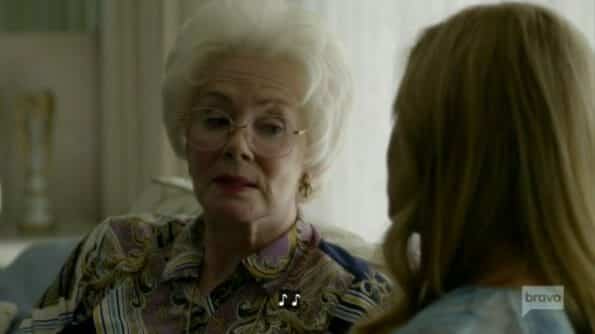 Who Is Arlane
Debra's mom who is isn't much for how fussy her grandkids are being over John. He seems like a nice boy to her but, based off the little we know of Arlane, it seems Debra doesn't trust her mom's taste in men. Well, unless it validates Debra's own decisions.
---
Judy Reyes Plays A Private Investigator (Last Name: Verga)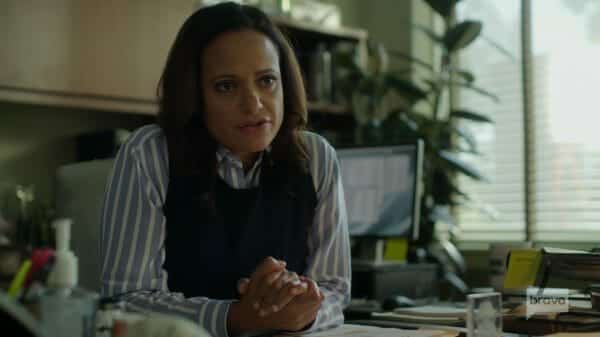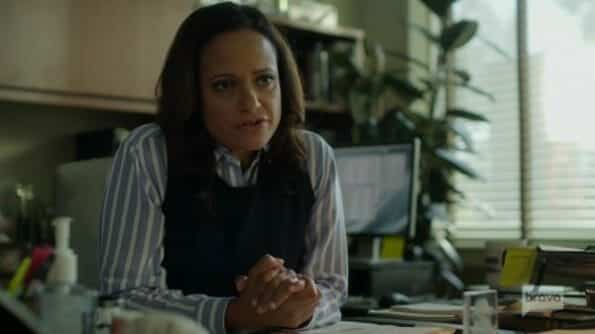 Who Is This Private Investigator (Last Name: Verga)
She is helping Veronica investigate John, but seemingly just by gathering information. Not sneaking around, taking pictures, and what we're used to seeing P.I.'s do.
---
Sprague Grayden Plays Tonia
John's first wife who also helped him become an anesthesiologist.
---
Linara Washington Plays Paula
Debra's lawyer who is trying to help Debra do everything she legally can to seperate her finances, and person, from John.
---
Katrina Bowden Plays Cindi
Who Is Cindi
Cindi is Debra's sister, Toby's mom, who died because her husband Bobby killed her. The two of them were childhood sweethearts and when the love affair was over for her, while he originally was going to kill himself, he instead decided to kill her.
---
Joe Tippett Plays Bobby
Who Is Bobby
Bobby is Toby's dad who killed his mom and is now in jail. But, the importance of his role in this show is giving us an idea how religious Arlane is for, despite what he did, she ultimately forgave him. She also left her with deep scars that makes Arlane learning who John really is trigger her, but she still forgave him nonetheless.
---
Joelle Carter Plays Denise
Who Is Denise
Denise is John's sister who, even after the whole Tonia situation, was on his side. However, after trying to help him get his life back together, post him getting out of jail, he screws her over. Also, to get back at her for embarassing him and not giving him the high life, he may have killed their father.
---
Shea Whigham Plays John's Dad
Who Is John's Dad
Everything John is but with less charm. John's dad was a con man, a corrupt businessman, and taught John every negative thing he knows. But, previous to him likely killing his father, it seems John really loved his dad. He chewed glass for him, to get out of a food bill and get money, even got his leg broken for his old man. However, it was never enough so their relationship became strained.
---
Alan Ruck Plays John Dzialo
Who Is John?
John was going to act as John, Debra's husband, lawyer to help him try to clear his name. However, with him trying to create a postnup, he ended up upsetting John who has him fired. Also, he threatens John D to the point of John D fearing for his life.
---
Damon Gupton Plays Dennis
Who Is Dennis
Dennis is a cop out in Ogio who, with the help of Tonia and Melissa, was able to get John arrested and put into jail. Unfortunately, he wasn't able to keep him in jail for long but he does give a heads up to his counterpart in California where John moved.
---
Jeff Perry Plays Mr. O'Neil
Who Is Mr. O'Neil?
With John scarring off John D, Mr. O'Neil is recommended to Debra as he doesn't fear people like John. In fact, he welcomes the challenge. Making him Debra's choice to represent her in divorce proceedings, and perhaps anything she may need further.
---
Hannah Barefoot Plays Melissa
Who Is Melissa
One of John's girlfriends, during and after his wife Tonia, who was happy with him until Tonia appeared and revealed the truth about John. Which, in time, led her to snitch on John to Dennis and help him get busted.
---
General Information
| | |
| --- | --- |
| Creator(s) | Christopher Goddard, Alexandra Cunningham |
| First Aired (Bravo) | 11/25/2018 |
| Moved To USA Network | 6/2/2020 |
Groups & Organizations
Notable Locations
Terms To Know
Other Noteworthy Information
How Does Season 1 End For The Characters of Dirty John? (Spoilers)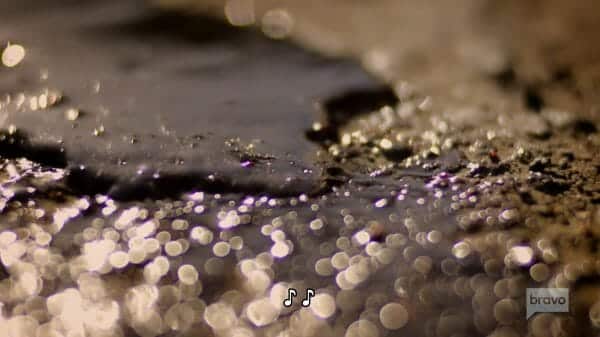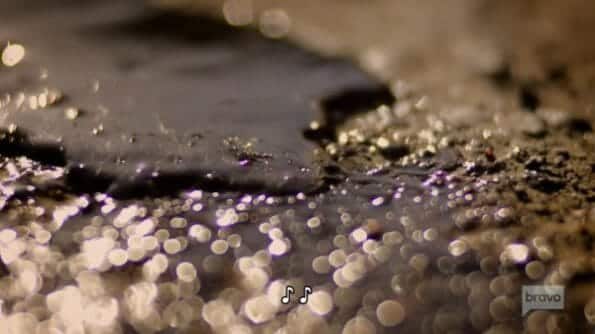 ---
How Does Season 1 End For Debra
After the events of the season, Debra feels a bit wiser and decides to share her story so others won't be as naive or foolish as her.
---
How Does Season 1 End For Veronica "Ronnie"
Despite all that happens, once John is dead she is back to her old self. She even makes a joke about John being useless in death since his organs couldn't be donated.
---
How Does Season 1 End For Terra
She is left traumatized after John tried to kidnap her and, with his knife, she stabbed him to the point of being on life support.
---
How Does Season 1 End For John
Dead after Terra stabs him to death.
---
How Does Season 1 End For Toby
Assumingly fine as he is one of the many characters who disappear halfway through the season.
---
How Does Season 1 End For Arlane
While feeling a bit guilty for steering Debra the wrong way, she is happy that she hasn't lost her daughter nor her grandchild.
---
How Does Season 1 End For The Private Investigator (Last Name: Verga)
It isn't clear for she isn't seen after episode 3
---
How Does Season 1 End For Tonia
While we don't see her, outside of flashbacks, it seems safe to assume she is alive and raising John's daughters.
---
How Does Season 1 End For Paula
We don't see her after episode 3.
---
How Does Season 1 End For Cindi
She's dead.
---
How Does Season 1 End For Bobby
Free, thanks to Arlane, and trying to get his life back together. Though, from what it seems, him and Toby don't have a relationship.
---
How Does Season 1 End For Denise
She is the one who decides, when John is on life support, for the plug to be pulled.
---
How Does Season 1 End John's Dad
He dies, likely by John's hand.
---
How Does Season 1 End For John Dzialo
We aren't made aware of Mr. Dzialo's fate after John threatens his life/
---
How Does Season 1 End For Dennis
Dennis is likely still in his precint working cases.
---
How Does Season 1 End For Mr. O'Neil
Ultimately, because John is murdered, Mr. O'Neil's services didn't end up being put to use.
---
How Does Season 1 End For Melissa
With us only seeing Melissa in flashbacks, the answer is unknown.
---
How Does Season 1 End For Ruth
After being arrested, it isn't clear what Ruth's fate is.
---
Season/ Episode
Synopsis
Episode Information

The fate of Debra's family, with John on a warpath, is revealed in the finale and let's just say nothing goes to trial.

| | |
| --- | --- |
| Director(s) | Jeffrey Reiner |
| Writer(s) | Alexandra Cunningham |
| Air Date | 1/13/2019 |

"Chivalry" is half recap and half Mr. O'Neil maybe regretting taking Debra on as a client.

Director(s)
Jeffrey Reiner
Writer(s)
Alexandra Cunnigham, Lex Edness
Air Date
1/6/2019
Introduced This Episode
Ruth
Lindsey Kraft

The more we jump to the past, the more scared we should be for not just Debra, but also Veronica as well.

Director(s)
Jeffrey Reiner
Writer(s)
Alexandra Cunningham, Kevin J. Hynes
Air Date
12/30/2018
Introduced This Episode
John Dzialo
Alan Ruck
Dennis
Damon Gupton
Mr. O'Neil
Jeff Perry
Melissa
Hannah Barefoot

This episode focuses on John's childhood, his sister and, you guessed it, Debra trying to conjure up the faith that John can & will change.

Director(s)
Jeffrey Reiner
Writer(s)
Christopher Goffard
Air Date
12/23/2018
Introduced This Episode
Denise
Joelle Carter
John's Dad
Shea Whigham

We go through the final days of Cindi, Toby's mom, as Debra decides to confront John about what she knows.

Director(s)
Jeffrey Reiner
Writer(s)
Alexandra Cunningham, Sinead Daly
Air Date
12/16/2018
Introduced This Episode
Cindi
Katrina Bowden
Bobby
Joe Tippett

We get to meet John's ex-wife Tonia, his friends, and get to see how deep Debra's commitment to benefit of the doubt.

Director(s)
Jeffrey Reiner
Writer(s)
Diana Son
Air Date
12/9/2018
Introduced This Episode
Tonia
Sprague Grayden
Paula
Linara Washington

As Veronica digs deeper and deeper into John's past, Debra tries to maintain blissful ignorance as long as she can.

Director(s)
Jeffrey Reiner
Writer(s)
Evan Wright
Air Date
12/2/2018
Introduced This Episode
Toby
Kevin Zegers
Arlene
Jean Smart
Private Investigator
Judy Reyes

Dirty John ends its first episode definitely hooking you and making you want to spoil the ending with reading the real story.

Network
Bravo
Creator
Christopher Goddard, Alexandra Cunningham
Director(s)
Jeffrey Reiner
Writer(s)
Alexandra Cunningham
Air Date
11/25/2018

11/15/2018 (On Demand)

Genre(s)
Mystery, Drama
Good If You Like
Watching Men Who Go From The Perfect Match To The Spawn of Satan

Volatile Mother/ Daughter Relationships

Introduced This Episode
Debra
Connie Britton
Veronica "Ronnie"
Juno Temple
Terra
Julia Garner
John
Eric Bana